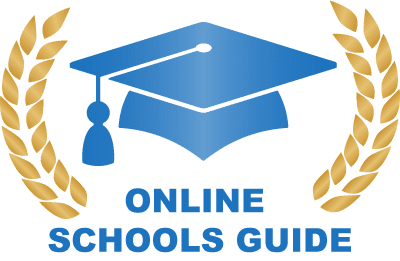 Students will gain a variety of skills throughout the time they are earning their bachelor's of business administration degree. Students will learn how to analyze things properly to come up with the correct analytics, strategic planning, and problem-solving to help companies advance in the world of business.
Students will also learn how to foster good relationships with coworkers and clients through relationship-building skills that they will learn while earning their degrees. They will learn how to network and how to facilitate good relationships with others. Students will also learn the skills of practical marketplace experience and knowledge to help them advance in their careers and to become an asset for who they will eventually work. Students will also learn how to make proper decisions that are both moral and ethical to keep their honesty and integrity intact while still making money for the company that they work for or even own as an entrepreneur.
Students will also learn how to properly set goals and then create plans to achieve them. This will help them in a variety of job positions that they will be qualified for with a bachelor's degree in business administration, such as financial advisor, accountant, business owner, human resource specialist, marketing analyst, and many others within the field of business administration.
Is business administration a good career?
Many people may be considering some type of business-related career but wonder, "What can you do with a business administration degree." Well, this type of degree can open an array of different doors for graduates of an online bachelor's degree in business administration.
First of all, a bachelor of the business administration degree program is created to assist professionals who want to advance within the world of business. Business administration is the task of managing a company, government agency, small business, or other organization's resources, its people, and its time.
People who work in the business administration industry strive to ensure that the company they work for is operated not only correctly but efficiently and effectively as well. It is a balancing act that makes it necessary for the person to have the abilities, knowledge, and skills from a variety of fields.
Business administration as a major is a very good choice since this field is growing currently and is expected to grow in the future. According to the United States Bureau of Labor Statistics, the average growth for jobs in the financial and business industries is currently at eight percent each year for the next decade.
How long does a bachelor's degree in business administration take to earn?
Most bachelor's degrees in business administration programs take four years to complete. Some accelerated programs are available that will allow students, especially ones who already have an associate's degree in business administration or work experience in the field, to complete an accelerated program in 18 months. Online Bachelor of Business Administration degree programs can be completed in just one to two years while students can continue to work full or part-time or raise a family since those students can study and complete the coursework at any time of the day or night.
For people who attend classes on a part-time basis because they are working or raising a family and in addition to earning their degree, it can take even longer to earn their undergraduate bachelor of business administration degree. It can take more than four years, also, if a student decides to specialize in one area as there may be additional classes they need to take for that specification.
The length of time it takes to complete a bachelor of business administration degree is also dependent on which type of degree the student has chosen. For example, an associate degree in business administration program will only take about two years to complete, while students pursuing a bachelor's degree in business administration will probably enroll in a four-year program. If a student with an associate's degree has plenty of credits that carry over for their bachelor's degree, they can then reduce the time to two years or even less. Keep in mind that by attending classes online, the length of time to earn any degree can be shortened or lengthened to coincide with the student's schedule of other things in their lives, such as work and family obligations. There are even students still in high school that take two years of college and earn their associate degree while they're still in high school and then can continue on for two more years to obtain their bachelor of business administration degree.
Is a Bachelor's in Business Administration Worth It?
With an eight to ten percent job growth outlook over the next decade, yes, a business administration degree is definitely worth it. A bachelor's degree in business administration will open a variety of job and career options for you upon graduation.
A business administration degree will cover a wide range of areas and students can focus on one specification, from business management, finance, and accounting to marketing and even health care management.
With a bachelor of business administration degree in hand, graduates can work in a variety of different positions that are seeing above-average growth, such as management analysis which has a 14 percent job growth rate, real estate appraisers and assessors which have a four percent growth rate, and fundraisers that have a 16 percent growth rate currently. The field of personal financial advising is at a five percent job growth rate currently, while market research analyst positions are growing at 22 percent every year. With these types of job growth rates, there is definitely plenty of room in the business world for all of the graduates who want to enter the field and find lucrative and rewarding careers.
Related:
Top 10 Online Associates in Business Administration for 2022
What Can I Do With An Associates in Business Administration?
Top 10 Online Master's in Business Management Programs for 2020
Business, Management and Marketing Degrees