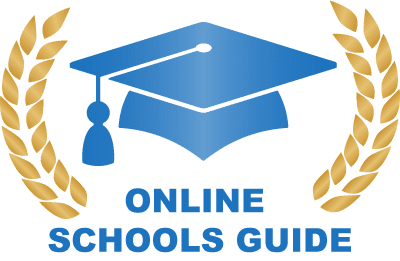 There are many reasons a PhD in business administration is a great choice for students because they will have greater opportunities for advancement in their current place of employment or be able to garner higher-level positions at another company or even in another field of business. Some students even have the desire to become college professors in this field and want to move up in the field of academia. Others may want to enter into a field in which they can focus on a specific problem or certain issues that they can utilize the advanced research skills they gained in a PhD in business administration program to facilitate.
A doctorate in business administration will bolster graduates' credibility since it gives them a new perspective. A doctorate degree usually earns them a higher ranking in the eyes of potential employers, their peers, and even the business industry overall. Obtaining a doctorate degree impacts the way graduates think and enhances their writing ability as well as their speaking abilities.
While some master of business degree programs focuses on a specific concentration in this field such as accounting, finance, or human resources, Most master's degree programs have a more broad scope which will prepare those graduates for the variety of challenges they will face in the future. A doctorate of business administration program though offers a laser-focused concentration in certain areas and the programs are designed to give graduates an authority in this specific subject they choose to embark upon. They become thought leaders in their specific field and hone their skills when it comes to advanced research, writing, and public speaking engagements.
How long does it take to get a PhD in business administration?
Many potential PhD in Business Administration students wonder how long it will take them to earn their degree. The answer to that question can vary due to so many different factors and the average amount of time it takes for students to complete their doctorate degree in business administration program is anywhere from three to seven years. Many colleges and universities offer an online doctorate in business administration degree programs and for a small percentage of those students, they can earn their degree in less than two years while it takes five to 20 percent of students to complete it within two to four years. A vast majority of students entering a doctorate in business administration program will complete it within five to eight years.
Can you get a PhD without a Masters?
It is possible for students to obtain a PhD in business administration without a master's degree in business administration since many universities offer direct entry into PhD programs from both undergraduate and bachelor's degree study programs. Admission criteria for a PhD program will definitely vary from university to university and will include the completion of an application form and GRE or GM AT scores as part of the admissions process. Some other criteria students may have to meet for admission into a PhD program without a master's program can possibly include the submission of their resume, letters of reference, transcripts for previous post-secondary classes, including their bachelor's degree. They may also have to pay an application fee and write up a statement of purpose before being approved for a PhD program.
Is a Doctorate in Business Administration Worth It?
There are many reasons why earning a doctorate in business administration is worth it. Graduates will have much greater opportunities for promotions within the field if they are already working at work in advance at new companies. A doctoral degree can definitely tip the scale when it comes to promotions because an advanced degree can assist students in securing those promotions that they always dreamed about. By obtaining a doctorate in business administration, students gain the skills and the confidence needed to seek out better job opportunities and to apply for promotions they may not have before they earned their degree. Doctoral degree graduates also gain advanced research skills and other skills which can help them become very good at decision making. This helps to put doctorate degree graduates In the forefront for new job opportunities as well as advancement in a company.
A doctorate in business administration degree will also help graduates significantly increase their earning potential. According to the United States Bureau of Labor Statistics, employees with doctoral degrees made more than $1,800 per week than people without a doctoral degree.
Related:
Top 10 Online Associates in Business Administration for 2022
What Can I Do With An Associates in Business Administration?
Top 10 Online Master's in Business Management Programs for 2020
Business, Management and Marketing Degrees