After a trying year, many students may find themselves overwhelmed with countless questions about higher education. For those interested in a Master's degree in Health Science, attending college is perhaps one of the essential steps in our academic careers. With college comes opportunities for networking, resume building, and working towards the job of your choice. Many find that the experience is gratifying if dealt with correctly. What exactly does this mean?
What Can You Do With A Master's Degree In Health Sciences?
It is extremely common for new students, especially first-generation to find themselves confused and frustrated with choosing a major specific to their dream jobs. Without proper guidance, students may choose the wrong major and spend more time and money in college than needed. The lack of a clear path can lead to a negative college experience.
What Degree Is A MHS?
One popular major that is currently in demand is Health Sciences. A MHS is a Master's in Health Science degree. Health Science is an umbrella term for a wide range of medical jobs. And, a degree in Health Sciences is a sure way to enter the medical field.
What is the Health Sciences field?
Health Sciences is one branch of applied sciences, dealing primarily with animal and human health. According to recent statistics, this major has been one of the most selected degree pathways in the United States. There are nearly fifty different fields in which an individual can choose to specialize, thus being a top choice for anyone interested in the medical field. In your university, the college supporting this major is most likely to be the College of Sciences.
Health Sciences is generally split into two parts. The first is acquiring the necessary knowledge, which involves attending lectures, labs, and getting involved with research. The second step is the application of that knowledge. This step includes diagnosing patients, improving the health of others, understanding how bodies function, and more. During the second half of your academics, you may find yourself out of the classroom. You will shadow, research, and internship opportunities because all hands-on experience is vital to success in the medical field.
What Are Some Masters in Health Sciences Jobs?
Here are some of the typical classes a Health Sciences undergrad might take:
Calculus
Anatomy and Physiology
Psychology
Chemistry (Organic and General)
Biology
Physics
Pharmacology
Health Care and Administration
Preventative Healthcare
Pathophysiology
What Is A Master's In Health Science Curriculum and Typical Coursework?
While most of the health science coursework may vary, these are only a few of the generalized courses an undergrad may take. The difficulty of this course depends on the student and their study habits. Success in this major requires a strong foundation in both mathematics and the sciences. In addition, you must be talented in analytical and problem-solving thinking. Health Sciences Master's Degree.
Students with this major dedicate several hours per week solely to studying in preparation for exams, quizzes, and general class work. Therefore, you should prepare for challenging coursework and long hours of studying if choosing this major. In the end, however, the experience will be worth its time and effort.
Obtaining a B.S in Health Sciences will allow you access to a wide variety of positions. You can work in hospitals, research laboratories, clinics, and rehabilitation facilities. A master's degree can infinitely expand your range of options.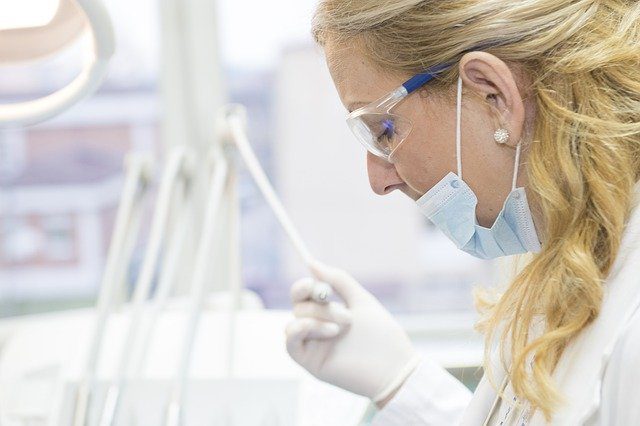 What Can I Do With a Masters in Health Sciences?
This is a question both prospective college students and post-graduate medical students may have. It typically takes a student two years after completing and attaining a B.S to receive an M.D. For four-year college students, this is approximately six years, assuming that the recommended track for the major was followed. Following the recommended path ensures that you will graduate on time without spending more money than needed on unnecessary coursework.
While the average salary for someone with such qualifications varies per position, you can expect a higher salary with an M.D as opposed to a B.S. In addition, someone with an Masters Degree in Health Sciences is qualified to take on higher-ranking positions such as management, leadership positions in hospitals and clinics, and significant roles in government agencies.
Here are a few of the masters of science in health sciences careers and jobs held by Health Sciences M.D. holders:
Community Health Organizer
Health Educator
Pharmacist
Biomedical Engineer
Audiologist
Epidemiologist
Biostatician
Regulatory Affairs Specialist
Is Health Science A Good Major?
A Health Science Master's degree is a wonderful, feel-good major for community-oriented individuals hoping to leave an impact on the lives of those around them. A few of the other advantages to this major include a high salary, better networks and connections, and a feeling of satisfaction after each day of work. Not to mention, health care professionals are always high in demand due to the vast amount of health issues plaguing the world's population. If any of this sounds appealing to you, pursuing an M.D in Health Sciences may just be your best bet. Similar majors include Biology, Biomedicine, and Chemistry.
Related: