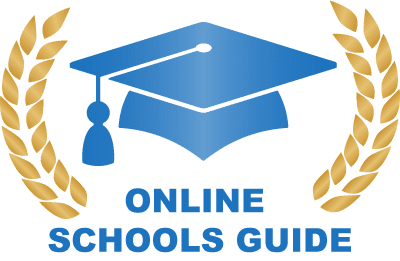 Many people wonder what can you do with a business administration degree? There are actually several answers to this question. From marketing management and financial advising to accounting and human resources, a Master of Business Administration degree opens many doors in this field.
Many college graduates end up in jobs in which a college degree is not even required, which means they have spent a ton of money to obtain a degree they're not even using. This does not seem to hold true for graduates with a Master of Business Administration degree, since there are many career options under the umbrella of this field in which they can find a position. This can be attributed to the fact that an online master's degree in provides graduates with the business administration skills needed to qualify for a variety of different positions, such as sales manager positions, financial analyst jobs, and management or market research analyst positions, along with the many positions listed above and more. Clearly, there are plenty of career choices for graduates.
How many years is a master's degree in Business Administration?
A Master of Business Administration (MBA) degree program can assist students in obtaining the skills they will need to garner a position in a variety of different careers, from nursing home administrator to human resources director. build the knowledge and skills you need for a wide range of careers, from accounting to project management.
Online business administration degree programs allow students to work full or part-time to complete their degrees, even while raising a family. Most programs only take two years to complete and there are even some one-year or 18-month-long accelerated programs that can earn students a degree even quicker. It really depends on the program that is chosen as well as students' individual circumstances. It can also depend on if the student already has a bachelor's degree in business administration already. Most schools offer online classes these days, as well as in-person and hybrid classes, which are a combination of both. Students have the option of taking as many courses as they can handle per semester. Students will need to consider their work obligations, family commitments, and other circumstances to decide upon the type of program that works best for them. A three-credit class will normally require each student to do about 15 to 18 hours of coursework per week throughout the semester. The ultimate decision on how long the program will take is up to the student.
Is a master's in business administration worth it?
Since earning a business administration degree provides students with so many career opportunities, a master's degree is definitely worth it if that's where their interests and skills lie. While an associate or Bachelor of Science degree in business administration will provide students with several opportunities, a master's degree in business administration opens the doors to a vast number of career opportunities. For example, a student with an associate degree in business can garner positions, such as bank teller and certified public accountant, and a person with a bachelor's in business administration degree can obtain management jobs in a variety of fields, a master's in business administration allows students to be even more prepared to take on higher-level positions. From CEO to marketing research analyst, there are so many more opportunities that will be available for students after they graduate with their master's degrees. Because of the many online options for obtaining a master of business administration degree that is now available to make it easier for people to further their education in the field, it is more obtainable than ever before.
Which is the best field for a Master of Business Administration?
Graduates who have earned a Master of Business Administration degree will have many career options to choose from and will also increase their earning potential. Many careers in this field offer six-figure incomes, which is important since graduates have worked hard to obtain a higher skill level during their Master of Business Administration program. According to the latest statistics, salaries in this field and the number of careers available have increased by 10 percent since 2020 and are set to continue to increase over the next decade. Some of the top fields that graduates with a Master of Business Administration (MBA) degree can choose from include finance, strategy, operations, information systems, accounting, and management.
Most traditional MBA programs take two years of full-time graduate study to complete for students to be able to receive their degree, but many schools now offer both part-time classes and accelerated study options within both their on-campus programs as well as their online programs. Students can also specialize in certain areas with their degrees, including the areas of supply chain management, international work, and entrepreneurship.
Related:
Top 10 Online Associates in Business Administration for 2022
What Can I Do With An Associates in Business Administration?
Top 10 Online Master's in Business Management Programs for 2020
Business, Management and Marketing Degrees