The career of an emergency management specialist or coordinator typically requires hands-on experience in emergency planning, implementing emergency goals, preparation of programs, and provides training to the public, city or state officials, medical personnel, and community outreach groups. Emergency managers direct others in natural or man-made disasters as well. To become an emergency management specialist or in another management-related position, earning a graduate degree in emergency management from an accredited institution is required. An online master's in emergency management will open more doors than just the average undergraduate program. Earning the graduate degree qualifies students for high-end or senior-level career positions in the emergency services and management career path. 
There are many colleges and universities throughout the states that offer the masters in emergency management degree. When choosing the best program, graduates should consider the following: always choose an accredited school or institution; look at the school's rankings and recognitions, making sure they are high on the national lists such as the US news and World Report; and where they stand on affordability and convenience. To help choose the right one for you, we have compiled a list of the top 10 online Master's in Emergency Management programs of 2020.
1. Tulane University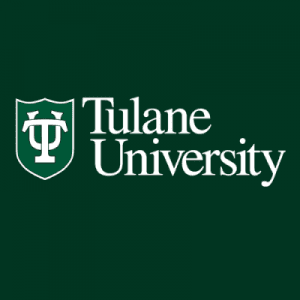 Tulane University's Master of Professional Studies in Emergency Management offers students an advanced degree, available completely online. The 33-credit program consist of nine courses, focused on a variety of disciplines, such as homeland security, counter-terrorism, disaster communications, and emergency management administration. At Tulane University, students have the option to take elective courses that pertain to their specific interests or goals in the profession they choose. The master program will introduce courses such as business continuity, risk management and threat assessment, emergency planning, and cyber threats and homeland security. The MPS program will end with a capstone project course, providing students with skills and resources needed in either a public or nonprofit sector. Graduate certificates in a specific concentration can be added to the MPS degree. Tulane University does not require a GRE or GMAT for the MPS program. The total program can be completed in 20-24 months. The college is military-friendly and accepts transfer credits up to nine credits. Tulane ranks as one of the best online Masters in Emergency Management degrees Nationwide. For over 130 years, Tulane's School of Professional Advancement has been providing educational degrees to graduates throughout the state of Louisiana.
2. Northeastern University
Northeastern University's Graduate Certificate in Emergency Management is a 21-credit program that is available for graduates advancing into a career of emergency services positions. The course is designed for Professional Emergency Managers or Supervisors. Students will learn the importance of assessing and implementing response and emergency planning in government and business sectors, evaluate the US emergency management system, and develop and organize planning strategies for real-world catastrophes and disaster events. Graduates can complete the full program in just one to two years. The course is available at a full time commitment or part time, which is perfect for working professionals. Northeastern University's Graduate certificate provides the flexibility to start in the Fall, Spring, Summer, or Winter sessions. Graduates continuing their education toward the MA in Homeland Security can have their credits transfer to finish sooner. Upon Graduation from Northeastern University, students will find employment in a variety of professions such as Operations Specialists, Hospital Emergency Managers, Public Health Response Coordinators, or Emergency Management Site Inspectors.
3. Virginia Commonwealth University

The MA in Homeland Security and Emergency Preparedness degree program at Virginia commonwealth University offers an interdisciplinary graduate program, designed for students working toward an Emergency Management career focused on international and domestic affairs, terrorist threats, and natural disasters. Students in the program will dive into a comprehensive curriculum with courses surrounding the importance of national defense and security, emergency management, law enforcement, criminal justice, policy management, and public administration. The full course program is a minimum of thirty-six credits and offered to both full time and part time students. As part of the College's requirements, graduate students must obtain a GPA of 2.7 or higher to enroll in the program. The Master of Arts in Homeland Security and Emergency Preparedness degree is primarily an off campus, online program option; however it does have some VCU on campus components. VCU offers a low student to faculty ratio and is among the best online masters in emergency management programs throughout the US.
4. Grand Canyon University
Grand Canyon University's MS in Leadership degree with an emphasis in Homeland Security and Emergency Management prepares graduates for an advanced career as managers, supervisors, or other related positions. The program's curriculum focuses on leadership roles and the application skills of both ethical and practical leadership. Graduates will learn the skills . to address environmental issues, offers crisis management communication, and encourages graduates to lead others in evaluating strategic planning, organizational growth, and coaching. The MS in Leadership-Homeland Security program is a 34 credit degree that can be completed in less than two years; however, the college does accept up to twelve transferable credits, if eligible. Each course is approximately eight weeks in length. GCU is accredited by the Higher Learning Commission (HLC). GCU holds other accreditations in several degree programs such as nursing, business, and teaching. Scholarship opportunities are also available at GCU at the graduate level. With these high regards makes GCU one of the best online masters in emergency management programs in the state of Arizona.
5. University of Florida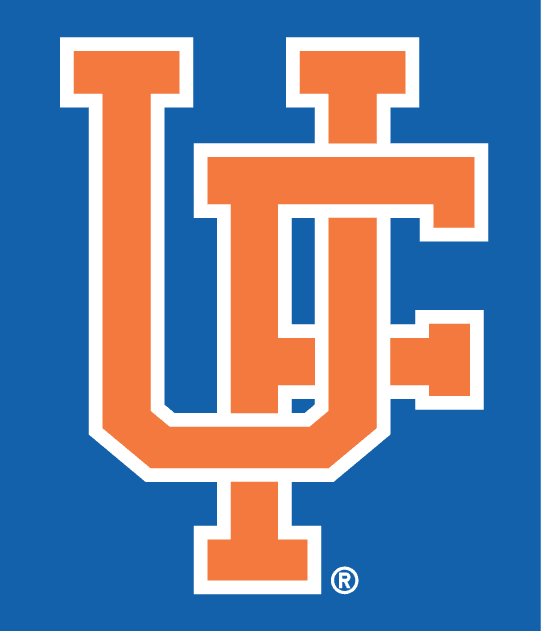 University of Florida offers a graduate program for students in a career based on emergency services. The Master of Fire and Emergency Sciences and Emergency Services/Disaster Management program at UF is available through the College of Design, Construction, and Planning; it provides a thirty-three credit degree, consisting of courses on emergency planning, hazard mitigation and preparedness, disaster response and recovery, and homeland security. Students will learn critical thinking and leadership skills, research new advancements in recovery processes, and discuss current casework that professionals in the FES or ES/DM field is working on. To be eligible for the graduate program, students must graduate from an accredited undergraduate program, hold a GPA of 3.0 or higher, three letters of recommendation, provide a statement of purpose, and present a current resume. University of Florida offers students admission into the MS in Fire and Emergency Services degree during the Spring, Fall, and Summer semesters.
6. Arizona State University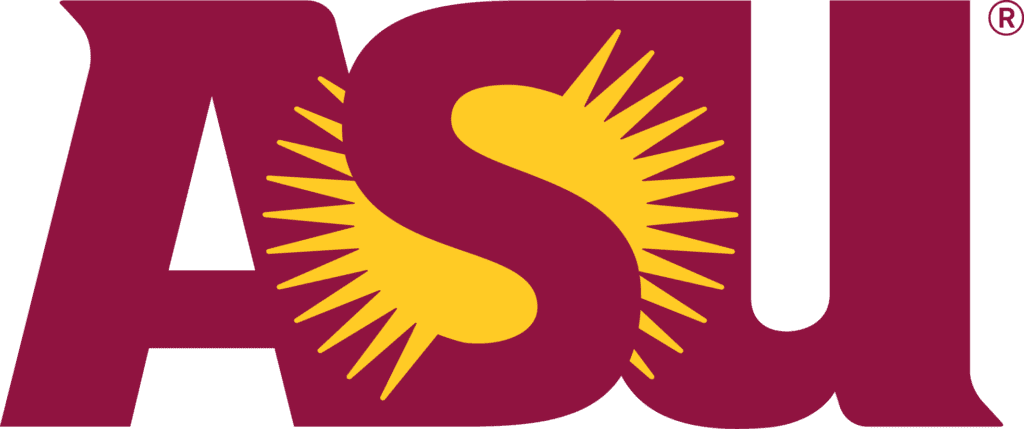 The MA in Emergency Management and Homeland Security at Arizona State University is highly ranked among the best online Masters in Emergency Management degrees nationwide, according to the US News and World Report. The EMHS program is designed for working professionals who are already in the emergency services field or Graduates of an undergraduate program, focused on emergency services or similar majors. The 33-credit program is a total of eleven classes, each taking 7.5 weeks to complete. The complete course program can be finished in about one year. Graduate students in the course program will learn from top experienced and highly-trained professionals of the University's Center for Emergency Management and Homeland Security, located in the Watts College of Public Service and Community Solutions building. The course will address a variety of modern-era challenges and confrontations, requiring tactful and well-planned solutions, and informed leadership. ASU also offers students an opportunity to choose one concentration to compliment their MA in EMHS degree. Concentrations include Biosecurity and threat management, Community resilience, Cybersecurity policy and management, Emergency management, Homeland security.
7. Lander University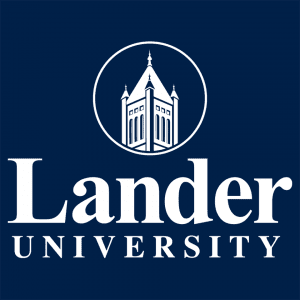 Lander University offers the MS in Emergency Management to graduate students and working Professionals, ready for an exciting career in the Emergency Services and Management field. The graduate program will address the need for preparedness, mitigation, first response, and recovery over time; in all types of disasters, from critical to economic development to business continuity. The program is taught by expert professionals currently working in the field. The curriculum provides an interdisciplinary approach, introducing a variety of educational disciplines, and training students in the science of management of natural and man-made disasters. The University holds an accreditation with the Commission on Colleges of the Southern Association of Colleges and Schools (SACSCOC), awarding both Baccalaureate and Master's degrees. Lander University is among the best online masters in emergency management programs available to Emergency Personnel in the Nation. The MS in Emergency Management curriculum consists of 6 core courses, 4 elective courses, and 1 required capstone course, totaling thirty-one credit hours.
8. Eastern Kentucky University

Eastern Kentucky University's MS in Safety, Security, and Emergency Management program prepares graduates for an unprecedented career with many leadership opportunities. Students will receive an extensive background of the emergency management field, including the option to take a multidisciplinary track or concentration in three subject areas. The concentrations available to students are Corporate Security Operations, Occupational Safety, and Emergency Management & Disaster Resilience. Students will learn the skills such as drawing logical conclusions, offering creative thinking, and communicating effectively in challenging situations. The program also provides leadership skills needed for services such as planning, delivery of loss prevention, and safety at the state, regional, and national levels. Students looking for admission into the graduate program must have obtained an undergraduate accredited degree and hold a 2.5 GPA. The total curriculum requirements to complete the program is thirty-six credit hours.
9. Southern New Hampshire University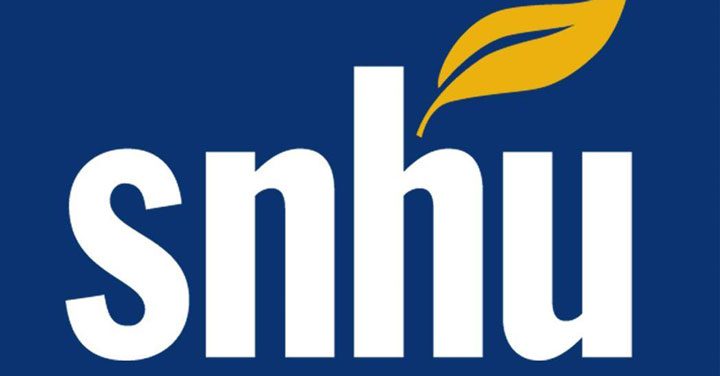 The MS in Emergency Management degree at Southern New Hampshire University is a thirty-six credit, online program, designed to meet the demands of Emergency personnel; especially during the current issues, due to COVID-19. Students will learn both management and leadership skills to better prepare, plan, and correspond to all types of threats. The MS in Emergency Management is a thirty-six credit program that can be completed in about fifteen months or at the student's own pace. Students have the option to transfer up to 12 graduate credits. The course will provide graduates with strategic decision-making abilities in both business and management positions; including prioritizing tasks, resolving or stabilizing conflicts, and being responsive to others and the organizational culture of employees you work with. The program is 100 percent online and accredited by the ACBSP and ranks high among the best online masters in emergency management degrees in the Nation.
10. California State University, Long Beach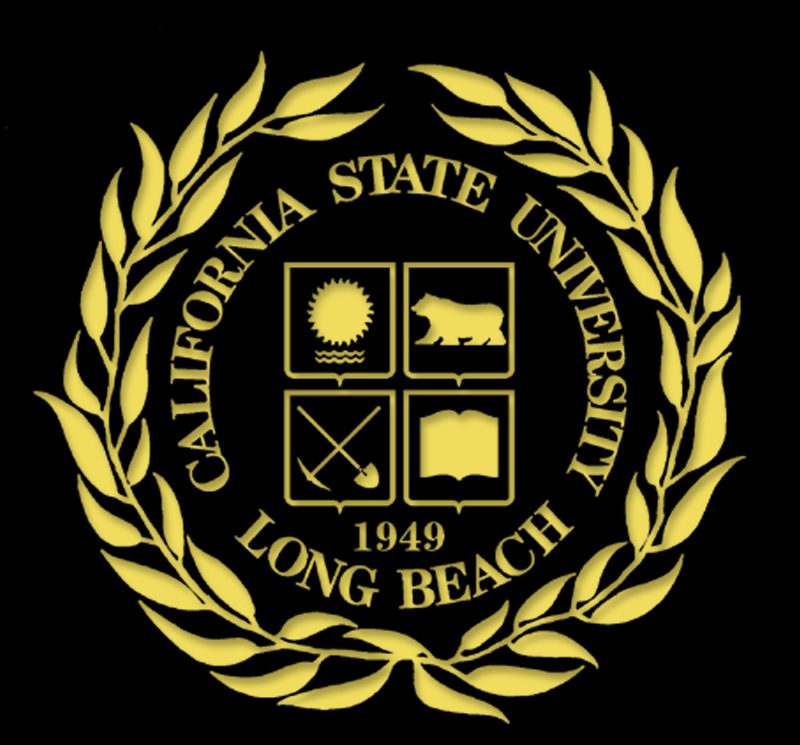 California State University's long beach campus offers an MS in Emergency Services Administration program for graduates. The program provides a 32-unit degree that is completely online and prepares students to acquire skills in organizational leadership and high-level positions throughout the emergency services field. The courses taught in the EMER degree program are designed to engage students in the theory and research of disaster risk management, using a wide range of high qualified courses. Classes may cover Administrative leadership, Legal, economic, and human issues in emergency administration, Organizational change mechanisms, Homeland security, Risk, crisis, and interagency communications, and Business continuity. The MS in Emergency Services Administration program at California State-Long Beach is among the best online masters in emergency management programs nationwide and named among the Top five of the Guide to Online Schools in their 2020 Best Value Colleges, including highly ranked on the 2020 Most Affordable colleges list.
The Emergency Management Online Masters Program Guide
Starting a career in Emergency Management provides many opportunities for learning and training in today's line of emergency service fields. Graduates of the Masters in Emergency Management degree will pick up amazing skills to carry them through their career and life time goals. Some of these skills include leadership, communication, management, critical thinking and analysis, emergency planning, and global awareness. Graduates will also learn how to best respond to specific cases, such as disasters, and catastrophes, whether man-made or natural destruction. The EM field is one of the most broad career paths for graduate students entering emergency services or similar related positions. There are so many job titles within the field, and it offers a great skill set for those who desire to lend a helping hand to victims that have found themselves in the midst of dangerous situations.
Recently, emergency management positions have become quite competitive, due to employers seeking out workers who have obtained graduate-level education. Most graduates of the master's degree in emergency management will be better equipped to handle the technical advances and more likely to receive promotion opportunities. Graduates of the MS or MA in Emergency Management degree will be well-suited for jobs such as Firefighters, Police Officers, disaster response personnel-such as FEMA or DHS, and those in government, business, or nonprofit organizations.
If you are looking for more in-depth positions, consider the following. Below are just some of the top career options for an emergency management graduate student:
Emergency Management Director
Operations Specialist
Business Continuity Planner
Safety Manager
Training Coordinator
Federal Coordinating Officer
Emergency Management Site Inspector
Hospital Emergency Manager
Public Health Emergency Preparedness and Response Manager
Environmental professionals Public Health Emergency Preparedness and Response Manager
Industrial emergency responders