Ready for a Career Change?
Your Guide To Online Colleges & Universities
"Your time is limited, so don't waste it living someone else's life."
Steve Jobs, co-founder of Apple Computer
Ready to start your journey?
Are you ready to re-write your story?
Everyone has a story. Maybe yours didn't include college for many years, and you're just now looking into the possibility of obtaining an online degree. Maybe you've tried traditional college and found it too rigid or time-consuming for your needs. 
You can re-write your story! Yes, you can go back to school, choose a major, and earn an online degree that will bring you success no matter where you are in life today.  
Online Schools Guide is here to help you make the best choices in distance education. From choosing your major to navigating the financial aid process and, ultimately, finding the most fitting online colleges and online degrees, we will be here for you on this journey!
Start your online school search here!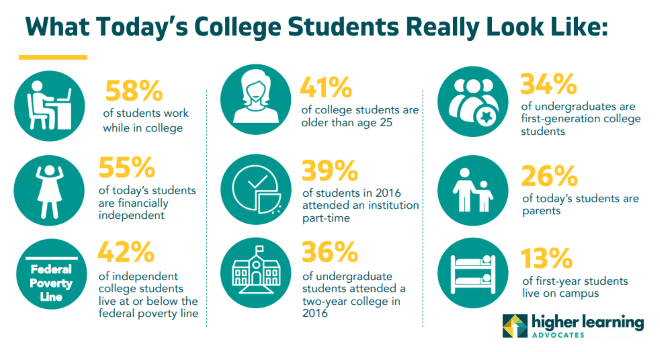 Resources crafted specifically for you
Frequently Asked Questions for prospective college students. We have answers to your questions about online courses, online degrees, academic quality, online classes, and student support services. 
Don't waste your time with majors that will not deliver. We've done all the research on the Best Jobs for career advancement for online students.
College Rankings & Reviews
Find the best fit for your college needs with our school rankings of the top online schools. We rank degree programs at both undergraduate and graduate levels at colleges and universities across the country.
Scholarships & Financial Aid
Know your options for online courses and online degrees before racking up college debt. Always apply for scholarships and grants before relying on student loans. Online students find all their student aid resources here for the best online colleges.
Online Schools Guide provides the most current information and resources for prospective students specifically navigating distance learning for the 2022-2023 school year. 
Marie Benson, North Carolina High School Guidance Counselor
As your guide to the top online colleges and online schools, we go right to the source. Wondering what the best preparation for Business School is? We talk to deans, professors, and admission counselors to get the correct answers for you.
The staff here at OnlineSchoolsGuide consults with High School counselors annually with our nationwide survey. We ensure our content is relevant for high school students and other prospective online students.
Again, we seek out people we believe to be "in the know". And who better than current online students to answer FAQs about something they are currently experiencing?
Do you have something to offer our readers about virtual learning?
The Latest News about Higher Education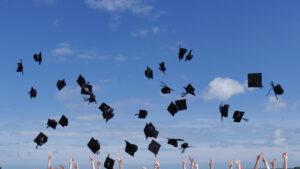 Rankings
Maybe you didn't do great academically in high school, but you're a little older and wiser now and want to earn a college degree. The
Read More »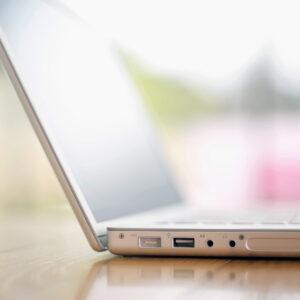 College Resources
Our guide to accreditation explains the process and also the agencies involved in the process on a nation and regional level. Accreditation is a process
Read More »
Last Updated: August 29, 2023 Welcome to OnlineSchoolsGuide.net (referred to as "we," "us," or "our"). Please read these Terms of Use ("Terms") carefully before using
Read More »
Why Pursue an Online Education? 
Are you looking for the best online college for online bachelor's degrees or online master's degrees? Maybe you just need to find an online class for college credit or want to take specific online courses. Our guide to schools online has school rankings and all the information you need to find programs at both the undergraduate and graduate levels.
Online degree programs offer flexibility and convenience. Distance learners can complete coursework from anywhere while managing work and family responsibilities. In addition, an online education allows students attend a school in another state without relocating.
Furthermore, many students save money by attending an online program. Many colleges and universities offer tuition breaks for  online programs. In addition, they may charge a flat tuition rate regardless of residency. And, unlike on campus students, they save money and time because they don't have to commute to campus since they attend classes online. So, check out our online college rankings and let us help you find the best online colleges and universities today!
What Can You Expect in an Online Degree Program?
Online learners use a virtual format to complete coursework. Many online college courses use the same materials and instructors as their on-campus counterparts. But, the online learning delivery method is different. And this flexibility appeals to many prospective students. 
Completing online degree programs typically takes the same time as a traditional in-person degrees. For example, full time undergraduates can complete an online bachelor's degree in four years. And full time students in a graduate program can finish a master's degree in roughly two years. Schools also have accelerated programs that students can complete in less time.
How to Choose an Online College
How do you choose an online college and degree program that fits your goals, schedule, and budget? For many students, tuition cost is the most critical factor. But, other factors impact education and career options. So, beyond evaluating if you can afford a program, take time to identify the different kinds of support you need for success. Start your school search with a list of accredited online colleges that interest you. Then, begin your research with our online college rankings!
Guide to Online Schools Program Cost
How much does online college cost? Tuition is the most significant factor for many students. Furthermore, it varies between schools and even programs in the same school. Generally speaking, public in-state schools offer the most affordable tuition. Per credit, costs are also different for different degree levels. For example, an associate degree is often less expensive than a bachelor's degree. And a master's or graduate program is almost always more expensive than an undergraduate degree.
Although most private schools are more expensive than public schools, you want to ensure you have the entire picture. In addition, many private schools offer robust financial aid packages that can make the total cost comparable to or less than a state school. So, the best strategy is to choose the schools you want to attend and get a financial aid offer. This is the only way you can compare apples to apples. Finding the three to five schools you wish to attend the most is best.
Online Student Tuition
Is it cheaper to get a degree online? It can be. Many schools now offer a lower tuition rate for online students. Because schools don't have to maintain all the overhead costs of a classroom, many can afford a lower rate. In addition, students can save money in other ways with online education. For example, students save money since they do not need to commute to campus or relocate to attend the most affordable program. In addition, many online programs have an asynchronous delivery format so students can work while they earn a degree.
Other Fees
Online learners should budget for tuition and additional fees. Most schools also require students to pay student fees and technology fees. And students may also need to rent or buy books and class materials each term. Students in a virtual school will probably buy a computer at least once. In addition, some online colleges charge graduation fees. Finally, suppose the program you attend has on-campus components. Then, there will be an added cost for travel and lodging when you travel to these events. 
Total Cost
Prospective students can ask advisors about a degree's total cost before they choose a school. The total price should include tuition and fees and give you the best idea of how much you will spend. 
 
Accreditation

 
Accreditation status can reflect a school's academic standards, methods, and administration practices. It essentially validates a program to employers and other institutions. Both on campus programs and online programs should have accreditation. Today, most online bachelor's programs have accreditation but you should always make sure. Below are a few reasons why it is essential the school and program you attend have accreditation.
Transferring
Transferring credits from one school to another is sometimes difficult. If a student changes programs, a transfer-friendly school will likely accept most courses and credits from a regionally accredited institution. However, college credits from a nationally accredited college may not be transferable to a regionally accredited college. So, before you enroll in any program make sure you double check.
Getting a Job
When you get a job, some potential employers may not hire you if your degree does not come from an accredited institution. And within specific professions, the degree program needs to have accreditation. For example, nursing programs have particular accreditation.
Financial Aid
Institutions must have accreditation to receive funding from the federal government. So, if you need financial aid resources to attend college, you must attend an accredited school.
Types of Accreditation
Two organizations oversee the accrediting agencies in the US. They are the nonprofit Council for Higher Education Accreditation (CHEA) and the US Department of Education. The main two types of school accreditation are regional and national. Each has a handful of accreditation bodies or agencies.
Regional School Accreditation
Other schools recognize this accreditation so students can transfer credits from one school to another. There are seven regional accreditation agencies. The local colleges in each geographic area are members. These accredited institutions are usually a public school like a state university, nonprofit colleges, or a private school or college.
National School Accreditation
National accreditation is usually for career schools or schools for religious education. It is a reputable accreditation but can limit your options with some degrees. For profit schools usually have lower graduation rates. In recent years a number of online for profit schools have used national accreditation to offer degrees online. Regionally accredited schools view these schools as less rigorous. Furthermore, if you transfer, a school may only give you partial college credit for classes from a nationally accredited school.
Program Accreditation
Specialized degree programs also have accreditation from other accreditation bodies. For example, some degree programs with programmatic accreditation are Nursing, Social Work, and Business. 
Choose a College Major
Many students already know what they want to study. However, there are a lot of students that may need time to explore different options. To choose a major, consider your strengths, what subjects you enjoy, career options, the job market, and if you will earn the salary you need after graduating. Let's be honest. No need to go to college if you leave making the same or less money.
The most common bachelor's degrees are business, health professions and related programs, social sciences and history, engineering, biological and biomedical sciences, and psychology. Online programs help build vital critical thinking and analytical skills. They also hone problem-solving, research, writing, and communication skills.
Student Support Resources 
Though lacking a physical advisor or career services office, the best online colleges still provide these student services resources remotely. Tutoring services, learning coaches, counseling, placement for internships, resume assistance, and interacting with classmates are all available online.
With support from various specialists, students are more likely to make informed decisions to complete their online programs. In addition, college graduates are more likely to land a job before they finish college if they have advisors. Students may encounter a few different advisors on their education journey. These include admission advisors, finance or financial aid advisors, academic advisors, and career advisors.
Online Learning Program Formats
Online degree and certificate programs offer several deliveries and attendance options. But, first, consider which online schooling structure best fits your needs.
Hybrid or Blended Online Programs
Also known as hybrid or mixed-mode learning or blended learning. These blended courses incorporate in-person and online instruction. The breakdown of how much time students spend to attend class on campus versus online varies by school. But, blended programs generally have 30 to 70 percent online delivery, with the remainder in-person. The National Center for Education Statistics (NCES) reports blended programs to have a very high level of student satisfaction.
Fully Online Programs
The programs are 100% online, and students never need to travel to a campus. However, many schools do have optional graduation ceremonies for students to attend. Thoroughly online programs may teach classes in a synchronous, asynchronous, or combination delivery format. These programs are very popular for working professionals who are graduate students.. 
Delivery Formats for Online Learning
Synchronous Classes
With this course delivery, learning takes place simultaneously or in real-time with these online courses. Like a traditional classroom, students interact and meet their instructors online on a set day and time. So, courses taught in real time, like in a traditional program, are online.
Asynchronous Classes
Students enrolled in asynchronous courses watch pre-recorded lectures and complete assignments or homework on their own time. Online programs with an asynchronous format are popular with adult learners since they allow them to fit education into a busy schedule. The vast majority of these students are self directed learners. But, students with busy schedules can work at their own pace.
Paying for School
Many financial aid options make college more affordable for students. But, many students want to know if they can get federal financial aid for online schools and degree programs. The answer is yes. Online colleges qualify for federal funding and financial aid opportunities if the school has accreditation. 
Federal Student Loans
Qualified online college students can take out loans from the federal government or private lenders. Federal loans generally offer lower interest rates. They also have more repayment options than personal loans. Additionally, students must file a FAFSA annually to qualify for government loans. After completing the FAFSA, students receive s Student Aid Report (SAR) that schools use to determine needs.
The US Department of Education lends students money for school with subsidized and unsubsidized loans. The Department of Education pays the interest on subsidized loans while students are enrolled in school. However, students who receive unsubsidized loans are responsible for paying back interest. 
Private Student Loans
These loans are popular for students who, based on the FAFSA, don't have a lot of student needs. However, they probably don't have the extra money to pay out of pocket for college. These loans are advantageous but should be secondary to government loans for a few reasons. Typically, private loans do not have the protections of federal student loans and have higher interest rates. Some of these protections include deferment for hardship if you lose your job, income-based repayment, public service forgiveness, and cancellation if you are disabled. 
Grants
Students do not repay grants unless they drop out of the term in which they received the money. This money comes from federal and state governments. Most grants are income based and for students with the most financial need. For example, the Pell Grant is widely distributed to undergraduate students.
Scholarships
Scholarships are a significant financial aid option since students do not have to repay them. There are many scholarships, especially in high-need professions like nursing and cybersecurity. A great way to find scholarships specific to you is through the school you decide to attend. There are national and state scholarships. But there are also many local and community scholarships. Additionally, specific groups like veterans, active military members and military service members have additional resources available.
Admission Requirements for an Online School
Many online colleges and schools have a different admissions process from brick and mortar schools. For specific details on the application process for each school, go to their website. However, most admission requirements include at least some items in the list below. So, it makes sense to gather this information before you start.
Undergraduate Requirements: 
completed online application with fee

high school diploma or proof of graduation

test scores from SAT or ACT

completed financial aid forms
Graduate Level Requirements: 
completed online application with fee

submit transcripts from the undergraduate degree

test scores from GRE, GMAT, or LSAT

1 to 3 letters of recommendation 

essay, writing sample, or statement of purpose 

interviews

transcript evaluations

the school may request other additional materials
Most applicants choose five or more colleges. If the school or program has a set deadline, make sure you apply early. Many schools now have rolling admissions, allowing students to apply anytime
Make a Career Change Today