Online learning opportunities have become more available to keep up with the current tides of technology and the demanding lives of many Americans. There is a lot of discourse that explores if an online education is as respected as one that requires you to be physically present. We'll let you make that decision. Many accredited colleges and universities are offering virtual classrooms and even hybrid programming. These days, you can get a degree online that doesn't even mention that you never stepped into a physical classroom. Online education can be less expensive then in person degree programming. As web-based learning opportunities have expanded, so have scholarships for online students. You can find many free online scholarship applications on this list of awards we have sourced for you. Though not every opportunity listed below are specific scholarships for online courses, online students are eligible to apply for all of them. Take your time and see what speaks to you from the top 20 best online scholarships. Some of these applications are easy, so why not apply for scholarships online now.

1. Get Educated Scholarship Program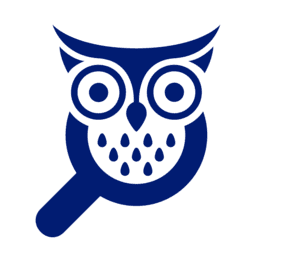 The Get Educated Scholarship Program recognizes that online learning is the only option for many students. They are invested in making learning opportunities accessible, including to those that choose to study online. As long as applicants choose college programs that is both online and based in the United States, they are eligible to apply. You will not only need to prove financial need, but scholarships are also based on merit. As long as the awarded funds are used towards the recipient's distance or online education, It does not matter which institution they choose. An essay of 500 words is required for the application on the topic, "What does an online education mean to me."
Award Amount: $1,000
Deadline: October 15 or March 15
2. Arizona State University (ASU)

Arizona State University is known for offering extensive online education opportunities for students all over the country. There are a variety of scholarship opportunities, including the Ann E. Buman scholarship. This award is specifically geared towards students who are from Pawnee County in Nebraska. Applicants must be able to prove that a financial disparity is making it hard to complete a postsecondary education. Online and residential students may apply for this award by first filling out the Free Application for Federal Student Aid. ASU offers other scholarships that may apply to online students.
The Douglas L. Conley Fellowship award is another option for ASU online students. This is specifically for those who are studying online for a degree in physical fitness and health.

Award Amount: Varies
Deadline: Varies
3. Bright Futures Scholarship (for early childhood teachers)
The Bright Futures Scholarship, from the Bright Horizons Foundation, was designed to give teachers in training a little extra support. This particular award is given to students who already have achieved 30 or more credit hours of their bachelor's with a minimum of a 3.0 GPA, or 15 credit hours of an associate's degree. Applicants are still eligible if they have been accepted into a master's degree program. The scholarship is to be used for expenses related to education, such as books, hardware, software, or other school-related supplies. Applicants must have the goal of working with students under the age of 6 years old.
Award Amount: $250-$1,000
Deadline: Fall 2020
4. Bill Kane Undergraduate Scholarship

The Bill Kane Undergraduate Scholarship, supported by SHAPE America, is geared towards students in pursuit of an education in health sciences. Applicants must be enrolled in an academic program based in the United States with full-time student status. A minimum GPA is 3.25 to qualify for application. Applicants must be rising sophomores, juniors, or seniors, and have not received the award in a previous year. The winner not only receives $1,000 to go towards their education but also a one-year membership to SHAPE America, which comes along with many perks. The application requires a double spaced essay that outlines health education career goals. Also required are two professional letters of recommendation.
Award Amount: $1,000
Deadline: October 15
5. Bemidji State University Distance Learning Scholarships

Though Bemidji State University is situated in Minnesota, students from all over the globe can access their online programming. The university itself offers five scholarships for online students. Most of the scholarships are for $1,000 with the exception of the Niganawenimaanaanig Program Grant which is for the amount of $2,000 and comes with additional benefits. This particular grant is designed to support nursing students of American Indian descent. One of the offerings is called The Michael McKinley Distance Learning Scholarship, which is specifically for online students in pursuit of a degree in business.

Award Amount: Varies
Deadline: Varies
6. Lenza "Better than a Loan" Scholarship

As far as scholarships and grants online students can benefit from, this one is pretty sweet. Lenza "better than a loan is for students who have an entrepreneurial spirit. If you have an agenda to carve out a path as an innovator, this could be a great opportunity for you. Lenza wants you to submit your application essay in the form of a tweet! The essay topics vary from year-to-year, and this round they are asking you to respond to a complicated employment scenario as if you were the manager. Certainly, $500 is not going to tip the scales too much, but this is an opportunity that will look great on any resume, and offer financial support for education-related expenses.
Award Amount: $500
Deadline: December 31
7. General Marketing Education Scholarship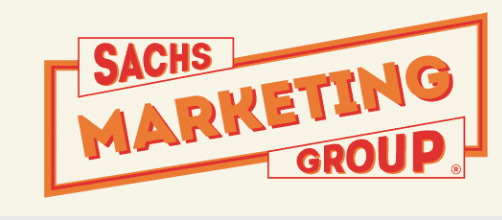 Marketing is such a lucrative and in-demand-field. If you are pursuing an education in marketing, an award from the highly acclaimed Sachs Marketing Group could only look good on your resume. The Sachs Marketing Group has received a variety of honors and accolades for their work in online marketing and SEO wizardry. Their application asks that you write an essay of 1,000 words highlighting your future career goals as well as the reasons why you deserve this award. The scholarship money must be dedicated to education-related expenses.
Award Amount: $1,000
Deadline: December 31
8. Giving to Change the Future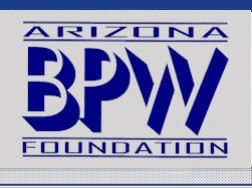 Many people that choose an online education are students attending school later in life for a variety of reasons. The Arizona Business and Professional Women's Foundation recognizes the struggles many women, in particular, have in terms of juggling their education and life circumstances. This can include family obligations and financial strain. The Giving to Change the Future award is specifically offered to women over the age of 21 who are pursuing some form of education to better their career options. All recipients of the scholarship must attend a BPW Foundation event in Arizona each year.
Award Amount: Varies
Deadline: May 1
9. Army Women's Legacy Scholarship

The Army Women's Legacy Scholarship was specifically designed to support women soldiers to achieve an education. Applicants don't have to be currently enlisted in the service, but they must have a record of honorable service. Their children are also eligible to apply for this scholarship. Applicants must be seeking scholarships for online courses and/ or community college, bachelor's or master's degree programs. It is also an option to apply if you are seeking support with a certificate program. Letters of recommendation, community service, merit, and academic potential are all aspects of the application that are heavily weighted.
Award Amount: $1,000-$2,500
Deadline: January 10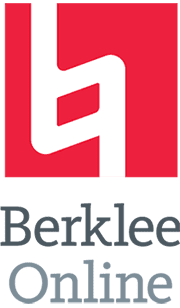 10. Berklee Online
Berklee College of Music is an accredited and notable college for music students from a variety of disciplines. Not only do they offer undergraduate education, but they have extensive undergraduate certificate programming. Such distance opportunities allow students to pursue music at such an esteemed institution, but from wherever they are in the world. They have many celebrity partnerships, and therefore offer a celebrity online scholarship for students who are attending a non-degree program online. Applicants must have a 3.7 GPA minimum to apply and a strong letter of recommendation from an instructor. Scholarships must be used toward tuition.
Award Amount: $1,497
Deadline: January 10
11. Cancer for College General Scholarship

Having cancer can uproot someone's life and plans for the future. The Cancer for College General Scholarship honors those who have experienced this life set back by encouraging survivors to attend college and plan ahead. Applicants for this scholarship must have experienced some form of cancer and have the intention of enrolling in a higher education program, which can include community college or online coursework. Recipients of the award must-attend events organized by the foundation, and also participate in media opportunities as well as a variety of interviews. The application essay is highly weighted in the selection process.

Award Amount: $5,000
Deadline: February 19
12. Brentwood Open Learning College (BOLC)
The Brentwood Open Learning College is an accredited online postsecondary school based in the UK. They pride themselves on being trailblazers in the world of online education designed for successful career preparation. BOLC Distance learning scholarships were developed to make education more accessible to all students, especially those who need a financial boost to make academia possible. These robust awards cover up to 80% of course expenses. Students must be at least 16 to qualify and be fluent in the English language. In the application essay, they must show passion for an education that will benefit their career goals.
Award Amount: Varies
Deadline: Varies
13. College Greenlight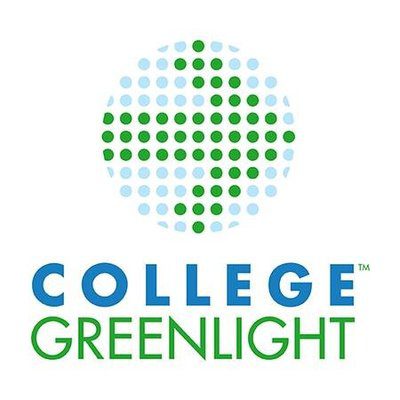 College Greenlight gives students access to a digital platform called Cappex that presents several scholarship opportunities for online Master's and PhD students. College Greenlight was designed to be a direct portal for underrepresented students, especially those who are first-generation-learners. One of the perks about the majority of these awards is that they come with mentoring offerings that enable students to have support throughout their academic endeavors. Not only do students have access to mentorship, but so do their parents. The scholarships all have different amounts and deadlines.
Award Amount: Varies
Deadline: Varies

14. Columbia Southern University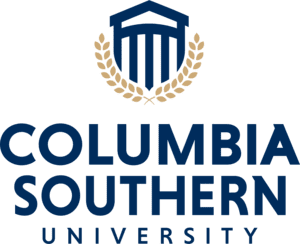 One of the offerings from Columbia Southern University is the Knight Scholarship. This award is named for the school's mascot. Columbia Southern is an online institution of higher learning, with its headquarters in Orange Beach, Alabama. This award is designed for ambitious students who will enroll in online courses at Columbia Southern University, with the intention of matriculating in the next 90 days. Applicants must have a minimum of a 2.0 GPA for undergraduate scholarships, and 3.0 for graduate. One award is given per year in the amount of $13,500, which should cover three years of coursework or 60 credit hours.
Award Amount: $13,500
Deadline: June 5
15. AFCEA Washington DC

As far as online scholarships for engineering students go the AFCEA Washington DC chapter award could be a real find. AFCEA stands for the Armed Forces Communications and Electronics Association. It is an organization that focuses on US intelligence, national security, and military health. This DC based award is specifically designed for graduating high school seniors who are in pursuit of a post-secondary education in STEM. This can include engineering, science, math, information systems, chemistry, or physics. Scholarship funding will be given to students from 112 different high schools in the area.
Award Amount: $12,000
Deadline: Varies

16. AAUWs Re Entry Scholarship

The AAUW Re-entry Scholarship is granted by the American Association of University Women's Poway-Penasquitos branch in San Diego, California. The goal of AAUW is to support women to achieve academically, personally and professionally. This opportunity is designed to support adult women who are over the age of 23 and are interested in returning to school. Applicants must already have completed either a high school education or GED, though they may not have a bachelor's degree or above. Living in the northern section of San Diego County is one of the requirements of the award.
Award Amount: $1,800
Deadline: Varies
17. eQuality Scholarship

The eQuality Scholarship is granted to a student in the state of California who deserves recognition for their leadership in the lesbian, gay, bisexual, and transgender community. Applicants who identify as gender nonconforming and all sexual orientations are especially encouraged to apply. The primary application criteria is that students are able to demonstrate the ways that they've worked within the LGBTQ community in service of advocacy, visibility, and change. Applicants must live in Northern California and have been accepted to any trade or postsecondary school, which may include online learning. This must be the first time they have begun higher education.

Award Amount: $6,000
Deadline: January 31
18. Fnga National Foliage Foundation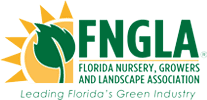 The James H. Davis Memorial Scholarship, supported by the FNGLA National Foliage Foundation was designed to support Florida based students in pursuit of a horticultural degree. The horticultural field in Florida is important to the state, and this foundation wants to ensure that this career path will continue to flourish. Applicants must be entering some form of postsecondary or graduate school. This can include community college or online higher education programs. A GPA of 2.0 or above is required, as is full time enrollment. Students must have the intention of graduating with a horticultural studies degree.
Award Amount: $3,500
Deadline: January 15
19. Colorado Garden Show Scholarship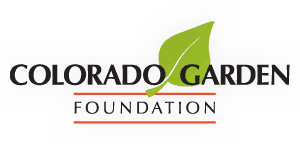 The Colorado Garden Show Scholarship offers a few scholarship opportunities for students who are in a variety of post-secondary programs that center plant studies. Students must be enrolled in an accredited school in Colorado state. Disciplines can include landscape horticulture, floriculture, plant pathology, landscape architecture or design, botany, entomology, or turfgrass management. A prerequisite for the application is the completion of a course in horticulture or botany, and as well as two classes that may include turf culture, greenhouse management, floriculture, plant sciences or arboriculture. Applicants must have a minimum of three semesters under their belt (which may include online classes) and a 3.0 or above.
Award Amount: Varies
Deadline: March 15

20. Marie A Calderilla Scholarship

The Marie A Calderilla Scholarship is designed to support education for women who are limited in educational opportunities due to financial disparity. This award is expressly for women who are already enrolled or have the intention to enroll in community college coursework in San Mateo, California. The two schools that it specifically serves are the College of San Mateo and Skyline Community College, both of which have extensive online course offerings. Personal integrity, honesty, and a hard-working nature are heavily weighted in the selection process, as well as the potential for academic success.
Award Amount: $20,000
Deadline: April 24
Related:
Can I Attend an Online School with Kids?