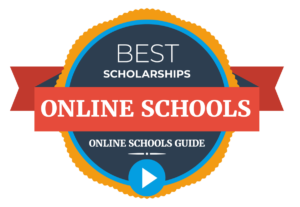 The best scholarships for online schools can make earning a degree online affordable for qualified students who earn one.
The number of online degree programs offered by colleges and universities has increased dramatically in the last five years. For many years while online programs took hold, students and institutions found the validity of programs confusing. They also did not understand if financial aid was available to attend school online. However, there are now many programs and scholarships that online students can find to help pay for college.
If you are interested in attending an online degree program and need help financially, we are here to help guide you. The scholarships we list below are not ranked. However, we tried to list them in order of the largest scholarship amount to the lowest amount. Here is our list of the 10 Best Scholarships For Online Schools.
---
1. AICPA Foundation Scholarship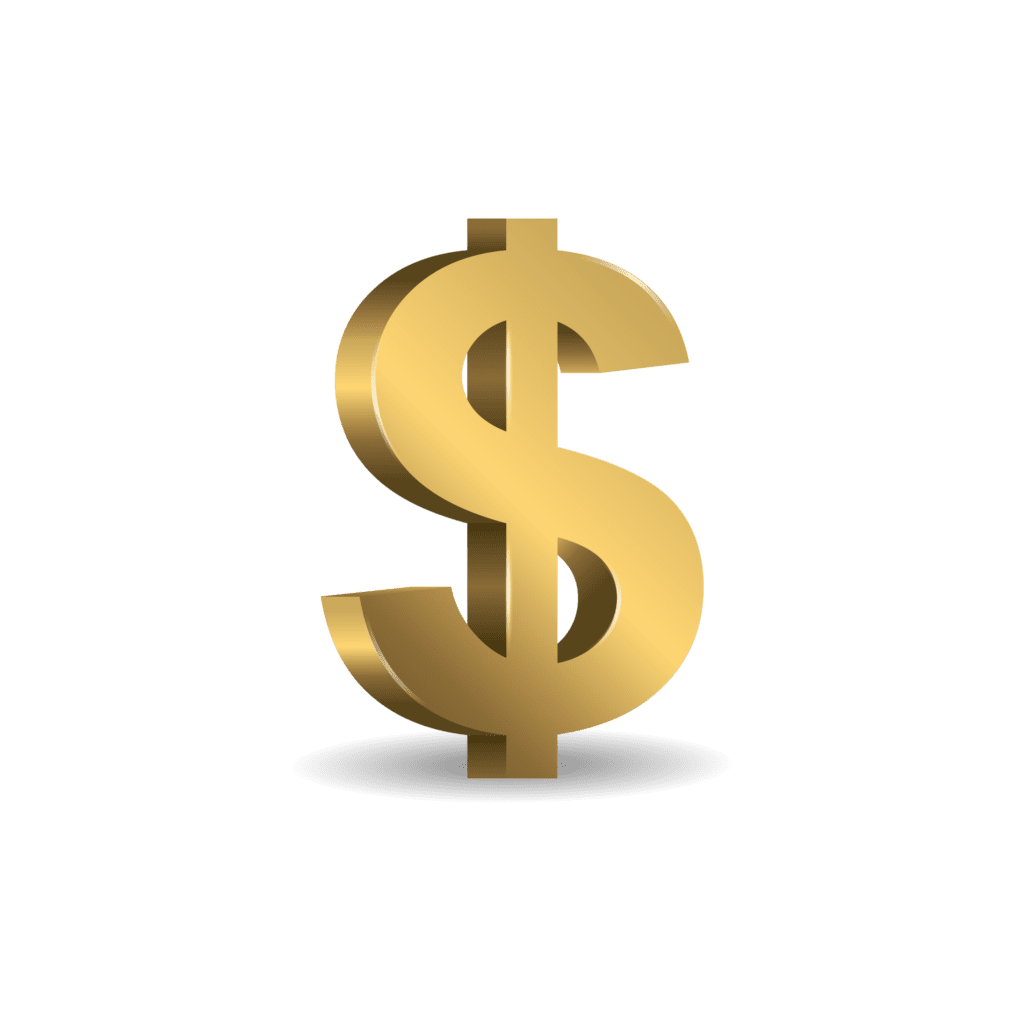 The AICPA Foundation Scholarship was started in 2013 by AICPA as a form of financial support for CPA students who intend to complete a degree in accounting or any accounting-related course. It's available for all accounting students looking to transition from a two-year college to a four-year tertiary institution or university. The amount applies to the school's account, and the scholarship is non-renewable.
Only 25 students can apply for this scholarship for online college each year. All applications are open beginning December 1, and prospective beneficiaries can apply on the AICPA website. Once the selection panel has received good submissions, they review each application individually and choose a winner. Factors they consider when selecting include future career interests in accounting, academic achievements, and leadership roles. All qualified applicants get official notifications of their awards, including the date of disbursements on August 1.
Award amount: $5,000 each academic year for two years
More Information: website
---
2. College Raptor Scholarship
The College Raptor scholarship for online school is a financial support program run by College Raptor. It's available for all American Students aged 16 and above, including those in the District of Columbia and any other U.S. territory. To qualify for the program, applicants participate in an essay-writing contest.
All applicants must first register on the Sponsor's website and use the search tool to identify where to submit their pieces. Then, they write error-free and grammatically sound short essays and submit them on the website. Finally, the selection panel will announce all winners before March. All the prizes are in the form of checks, with the cash wired directly to the post-secondary institution the recipient enrolls in. 
Award amount: $2,500 for the champion and the runners-up $1,000
More Information: website
---
3. Optimal Online Degree Scholarship
The Optimal online degree scholarship is one of the best scholarships for online schools. The contest is by Optimal and supports winners enrolled in their respective accredited post-secondary learning institutions across the U.S. This contest is open to all students aged 16 and above and legal residents of the United States. Eligible candidates must make their application at a specific time the Sponsor announces on their website. However, the timelines usually vary, so applicants should check the website multiple times to determine when the contest begins.
Winners amass different non-renewable prizes depending on the category of their submissions. After submitting their applications, the Sponsor's judges assess the submissions and announce the winners seven business days after the deadline. Judges also consider academic details, applicants' financial needs, and personal circumstances when making their selections. Applicants with special needs have preferences and must complete a form detailing personal circumstances affecting their families.
Award amount: $2,000 to the highest winner
More Information: website
---
4. SHRM Academic Scholarships
Some of the best scholarships for online schools are through SHRM. The Society for Human Resource Management (SHRM) offers academic scholarships to its current students and professionals. The scholarships are open to members seeking to enroll in undergraduate or doctoral programs for HR-related courses. Other eligibility requirements include registration at a regionally accredited tertiary institute and a minimum cumulative GPA of at least 3.0 for undergraduates and a 3.5 GPA for graduates. 
The award is a one-time reward and non-renewable. However, beneficiaries may reapply if they are under the category of the particular groups outlined on the SHRM website. Beneficiaries have their awards sent to their respective learning institutions in the form of checks. The timeline for the scholarship changes as the Sponsor may deem fit.
Award amount: $5,000 for undergraduates and $2,500 for graduates
More Information: website
---
5. Starbucks College Achievement Plan
The Starbucks College Achievement Plan is a scholarship for an online college from Starbucks. It's open to all Starbucks partners with no undergraduate degree and who are under ASU enrollment. All applicants must also complete the financial aid files and provide additional documentation given by the university at the beginning of the first session or semester. Successful applicants get 42% of their tuition fees funded upfront at the time of their enrollment. 
Further, Starbucks commits to completing the remaining tuition and mandatory fees at the end of the semester. That means all the beneficiaries will have their tuition fees paid in full by the time they graduate. The Starbucks Achievement scholarship is open for application from August 1 to November 9. All prospective beneficiaries must send their applications to the Sponsor's website. Further communication is also accessible through the website.
Award amount: Vary depending on the tuition fees
More Information: website
---
6. Study.Com Academic Scholarships
Study.com provides this scholarship program as one of the best scholarships for online schools. The financial support program is for undergraduate distance learning degree students. Eligible candidates for this program must be pursuing any of the programs outlined on the Sponsor's website under distance learning arrangements. In addition, the scholarship for online school is only available to learners who are residents of the U.S or permanent residents in the United States.
Applicants must make their submissions online on the Sponsor's website. The selection panel will notify winners after the deadline ends. The prize is one-time. However, all applicants are open to reapply in subsequent applications, including the beneficiaries. Awards are sent to schools and then they apply the money to a student's account balance. Also, those who earn more than $600 per year get IRS or equivalent.
Award Amount: $500
More Information: website
---
7. Taco Bell Live Más Scholarship
One of the best scholarships for online school is the Taco Bell Live Más Scholarship, pioneered and run by Taco Bell. It's open for non-Taco Bell and Taco Bell Partners and employees who're legal or permanent residents in the United States. Unlike most of the scholarships highlighted above, this support program does not consider the athletic ability or grades of the applicants. Instead, the selection panel looks into the passion and drive demonstrated by each applicant to determine the winner.
This scholarship program comes in three main categories. The first is the Live Mas Scholarship program available for all students who're legal residents in the U.S. The second is the Live Mas Scholarship for restaurants that support upcoming chefs and hoteliers. And the third is the Live Mas Scholarship Renewal program available for previous winners of the awards provided in the first category.
Award Amount: $5,000
More Information: website
---
8. Ted Rollins Eco Scholarship
The Ted Rollins Eco Scholarship is one of the best scholarships for online schools. Ted Rollins and Valeo Groupe Americas provide the award to help environmentally conscious students who live in America offset their tuition fees. It also caters to books and other secondary expenses a learner may need in the tertiary institutions of their choice. This scholarship for online school is open to college undergraduates and high school seniors, and learners planning to enroll in business, marketing, and sustainability fields. For continuing students, part of the eligibility qualifications requires that the student must have ten credit hours to handle things during the Spring 2022 semester.
All applicants can enter the competition by writing an essay about the advancement of sustainability and ecopreneurship. Once completed, they should submit a copy of the essay online and wait for their marking and feedback. Winners will get an official notification from the bench of three judges after the deadline expires. This notification includes the official release of checks and collection points for the same. This competition and award are one-time, and winners may not have another chance to participate in the subsequent contest.
Award amount: $1,000
More Information: website
---
9. Unigo $10K Scholarship
Unigo 10k Scholarship is one of the best scholarships for an online school. The special award offered by UNIGO is for U.S. students who are legal residents of the United States. It also covers those living in the District of Columbia. All applicants must be 14 years and above. Under this scholarship for online college, applicants have a wide range of categories to choose from. For example, there are athletic scholarships, merit-based scholarships, scholarships for online college, sweepstakes, contests, etc.
Combined, UNIGO offers up to 400 slots per year. Participants in the online contest should write an essay under a given title and submit the complete document online. For example, this year's topic is "2020 was a year to remember. What is the most important thing to remember about 2020?" The complete work should be around 250 words, void of grammatical errors, fluff, and obscene diction. The winners will get a one-time, non-renewable award.
Award amount: $10,000
More Information: website
---
10. Dr. Pepper Tuition Giveaway
Another one of the Best Scholarships for Online Schools is the Dr. Pepper Tuition Giveaway. The company has rolled $650,000 worth of money as a giveaway to financially vulnerable students this year. In this scholarship for online college, applicants don't need to write an essay. Neither do they need to participate in sweepstakes? It is simple. They only need to record a TikTok video explaining why they deserve the award and how the support will help them change the world. 
All applicants must be between 18 to 24 years old. They must be creative and passionate. Once done, Dr. Pepper will choose the finalists and group them into three categories. The first category includes five participants, with each getting up to $100,000. The second group (runners-up) is 5 members, and each one gets $25,000. The last group consists of 10 participants, each receiving $2,500. All these prizes are one-time and non-renewable.
Award amount: $100,000 for champs, $250,000 for runners-up, and $2,500 consolation prize.  
More Information: website
---
11. Senior Care Aging Matters Scholarship
Senior Care awards an annual college scholarship to an individual that best demonstrates why aging matters to them. A $1500 scholarship is for a college student that currently cares for an aging loved one, works in the senior community, or intends to pursue a career with an elder population. Students or incoming freshmen in good academic standing at a 2 or 4-year accredited college can apply for this scholarship. The application deadline is May 15th.
Award amount: $1,500
More Information: website
---
How Much Can I Expect from a Scholarship?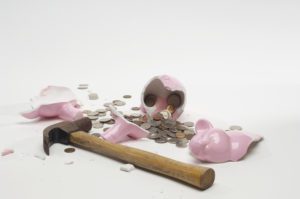 Each scholarship program is unique. As such, the amounts vary depending on the duration of the study, level, and institution of learning.
On average, learners in the U.S. get between $1,000 and $5,0000. Most sponsors channel the amount directly into the accredited institutions' accounts.
Are There Fees for Scholarships?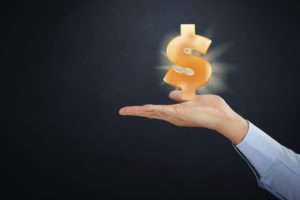 All scholarships have a certain degree of hidden costs. It can be postage duties, cost of creating, and time. So before filling out the application, it is best to ask for the hidden fees you might employ.
Which Is the Best Paying Scholarship?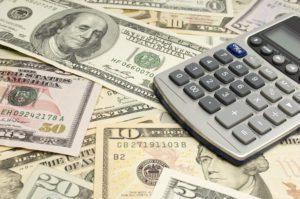 The best-paying scholarships for online schools range between $16,000 to $25,000. Universities that offer such amounts include the University of Bath, Bournemouth University, and the famous Oxford University.
How Do You Get a 100% Scholarship for Online School?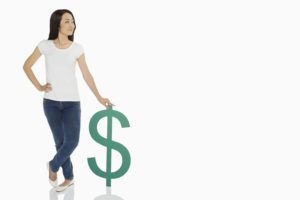 Most scholarships require good academic qualifications and leadership skills. Achieve high academic grades and top it up with other life skills or passions to stand out from other applicants. Maybe the only limiting factor can be financial background, especially for applicants from middle or low-income families.
Which Scholarships Are Easy to Get?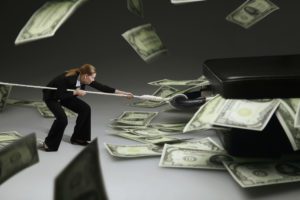 Scholarships that require applicants to complete FAFSA are straightforward to get. The same applies to no-essay scholarships. But if a student can work for merit or "you deserve it scholarship," they are better off since this type of scholarship is non-competitive. 
FAFSA Application
What Is the Best Scholarship Website?
There is a wide range of websites where a college student can get updated information on the best scholarship. Some of the websites to prioritize include Scholarships.com, fastweb.com, Chegg.com, and Unigo. Students can also rely on our website for first-hand information about lucrative scholarships rolled out by various sponsors every week.
How Do I Apply for a Scholarship?
The methods to follow when applying for a scholarship differ from one Sponsor to the other. But first, students must know the eligibility requirements for the specific scholarship in which they are interested.
If the scholarship is an essay contest, the student should get the essay topic on the Sponsor's website and write a killer copy. After that, they should submit the essay, together with a copy of the academic documents, plus a list of other requirements like the applicant's photo.
---
Related: