One of the most in-demand career paths in today's society is the Certified Public Accountant position. Many work with tax preparation, bookkeeping, and payroll services. As a CPA or CMA, employment is available year round; however, the first quarter of each year (January-April) is the busiest, due to tax season. The job of an accountant is to prepare financial documents, organize data, and provide recommendations to clients so they can make sensible financial decisions. Accountants also work to help businesses and corporations to become more efficient in their financial status. The growing economy of an accountant has steadily increased over the past decade. According to the Bureau of Labor and Statistics, the projected growth of the accountant field is six percent between 2018 to 2028. Securing a Bachelor of Science in Accounting will provide better employment opportunities and career advancement for future endeavors within the business and economic industry. Here are the best online accounting bachelor's programs of 2020.
1. Saint Joseph's College of Maine (Standish, ME)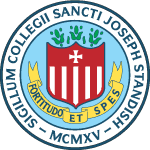 The Saint Joseph's College of Maine Bachelor of Science in Business Administration program provides a specialization in Accounting; it is also an accredited online accounting degree. The program is 128 semester-hour credit in length and offers both analytical and communication skills that prepares students to become effective managers within the business industry. The BSBA degree provides the student with an option of three specializations; Banking, Management, and Sales and Marketing. These specializations are often recommended or sometimes a prerequisite to the master's in accounting degree. Saint Joseph's College of Maine's programs and degrees comes with a flexible online format; so, students can take courses on their time, wherever and with several start dates. Saint Joseph's College is a liberal arts institute built on academic excellence and religious origin. The school is privately owned and located just fifteen miles from Maine's largest city, Portland. The college is known as the "green college", due to sustainability initiatives.

2. Penn State World Campus (University Park, Pa)
The Bachelor of Science in Accounting at Penn State World Campus is an AACSB- accredited online accounting degree offering comprehensive curriculum, filled with courses that best prepares working students for the growing accounting career path. Classes include finance, business strategy, business law, marketing, and supply chain management. Students will learn how to think critically, demonstrate competence in accounting disciplines, and evaluate relevant business functions in order to develop the best business solutions. The last step for students in the Bachelor of Science in accounting degree to do is take the CPA exam. This exam will provide multiple career opportunities for the graduate.
Penn State World Campus offers over 150 degrees and programs for both part time and fulltime students. Penn State World Campus is among those ranked in the top ten for online bachelor's degrees by U.S. News & World Report. Penn State also provides online tutoring options, career advising, and the skills needed to secure a better career in accounting. Receiving a BSBA can help students achieve success in this highly competitive business world.

3. Bemidji State University (Bemidji, MN)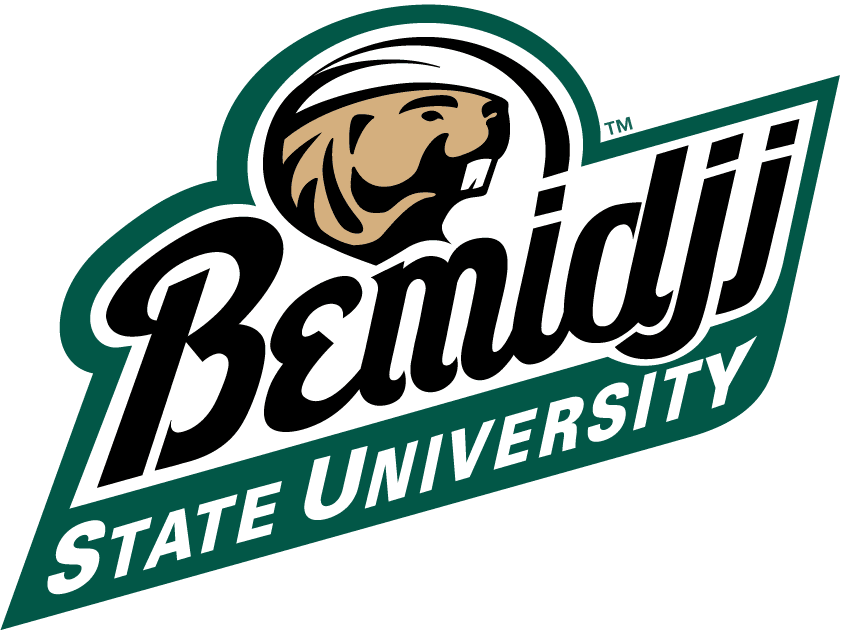 Bemidji State University's Bachelor of Science in Accounting is one of the best online accounting degree programs nationwide. Courses in the program will include business law, accounting systems, financial management, taxation, and auditing. Since the BS in Accounting program is available online, flexible class schedules may be offered. The BS in Accounting program at Bemidji State University, on average, could take about two years to complete. The college offers affordable tuition costs; however, financial aid and scholarships are available for eligible online learners.
Bemidji State University was also named as one of the best online accounting degree programs in 2018 on bestcolleges.com. For transfer students interested in the BS in Accounting program, up to twenty-four credits may be accepted. Known as Beaver Nation, the school has competed in several NCAA intercollegiate sports, including Division I hockey in the Sanford Center.
4. UMass Amherst (Amherst, MA)
Receiving a Bachelor of Business Administration in Accounting can be a lucrative career path. In fact, the BSBA in accounting is one of the Best Highest Paying Degrees Online. At UMass of Amherst, the BSBA in Accounting is an AACSB-accredited online accounting degree that prepares students in courses ranging from accounting, auditing, and taxation. The program will direct students in learning Financial reporting, Managerial accounting and Information systems as well. At UMass, there is a diverse career path for students in the accounting program. Some options are Auditors, Tax specialists, Bank examiners, and Financial executives. UMass is an affordable college choice for most students; however, they do offer some scholarship opportunities to those eligible.
Students of the online accounting bachelor program at UMass of Amherst have a high graduation rate compared to other BS in accounting programs at other colleges or universities. UMass of Amherst's School of Business was founded in 1947 with only ten faculty members; however, today the school has close to 200 faculty and staff members and over 44,000 Alumni in total.

5. Saint Leo University (Saint Leo, FL)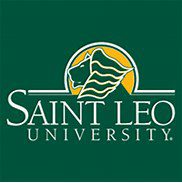 The Bachelor of Arts in Accounting at Saint Leo University prepares students with the skills to become proficient in challenging mathematical problems or concepts, including advanced auditing, financial statement analysis, forecasting, and cost accounting. The Bachelor of Arts in Accounting also provides internship opportunities with Big four accounting firms or offices throughout the summer session. Graduates of the online programs for accounting can easily find employment in positions, such as auditors, tax accountants, chief financial officers, and IRS investigators. Graduates of the BA in Accounting degree program may be employed in either the private and public sectors of the business world.
Established in 1889, the Saint Leo University provides thirty-five Education Centers; they are located across seven states. Saint Leo offers a low student to faculty ratio and affordable tuition rates for working adults. The school is among the top 100 Universities graduating minority students with baccalaureate degrees. The core values of the school are excellence, community, respect, personal development, responsible stewardship and integrity.

6. Bellevue University (Bellevue, Nebraska)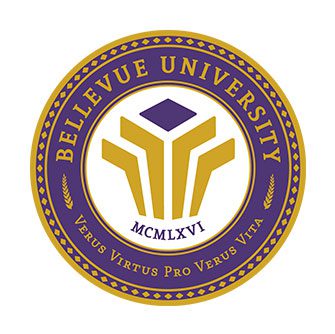 The Bachelor of Science in Accounting degree at Bellevue University offers both online and in-class options for students. The BS in Accounting degree is designed for students to apply their expertise or talent to the skills taught within the program. Students will learn financial accounting, auditing, taxation, cost accounting, and analysis. The Bachelor of Science in Accounting degree is 127 credits long and can be completed in as little as two years. The course curriculum offers classes that prepares students in strategic and operational problem-solving skills and decision-making concepts. Bellevue University is one of the best online accounting degree programs offered to working adults in the business world that we now live in. Bellevue University is a military-friendly environment and offers over eighty undergraduate and graduate degrees, including certificates for career advancement. Bellevue provides a diverse student body with over 13,000 students enrolled.

7. University of Mary (ND)

The Bachelor of Science in Accounting at the University of Mary is a 124-credit hour program, completed in less than three years time; however, students who choose to take the CPA exam must complete 150 credits to graduate. Courses include principles of accounting, introduction to income tax, fraud examination, auditing, and cost management and strategy. The BS in Accounting provides a flexible format, with affordable tuition costs and rooted in Christian beliefs.
The University of Mary offers a wide range of degrees and certifications; the programs at the University will prepare students in the real world. In addition, in-demand programs such as business, education and nursing are also offered. The University of Mary is a Military-friendly school, with scholarships awarded during each semester. Financial aid may be available for eligible students while some students may apply for a Student Loan for an Online School program.

8. Washington State University Global (Pullman, WA)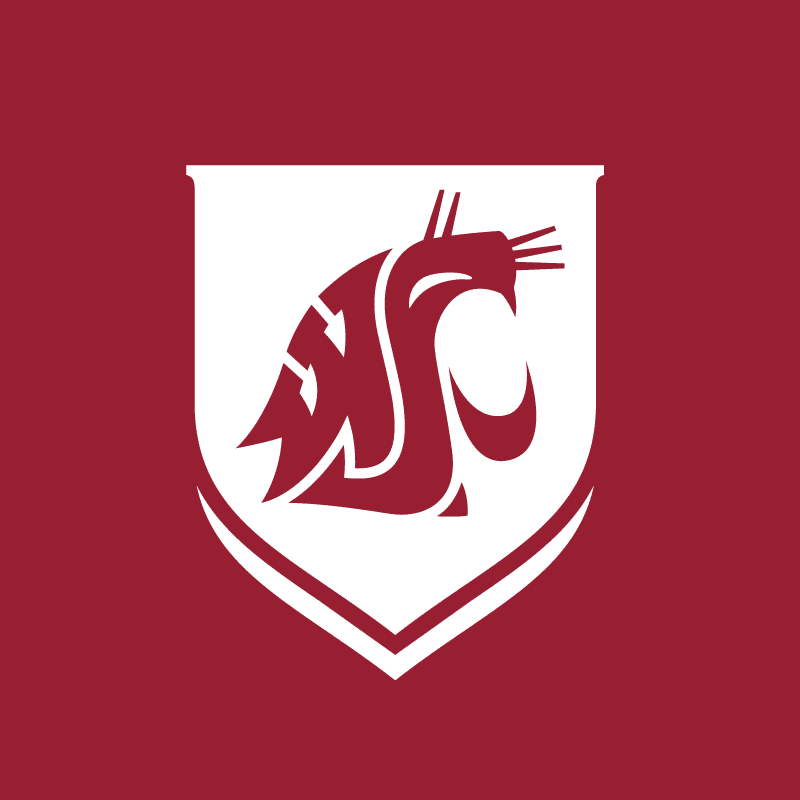 The BSBA-Accounting program at Washington State University's Global Campus offers students a fully online curriculum, preparing students on management fundamentals, accounting information systems, and accounting practices. Skills taught in the program are both critical thinking and analytical. The student will gain knowledge in business theory, accounting and business skills, and how to best market yourself in the World of Business; so they are ready to make a difference in Business. The WSU Global Campus' BSBA in Accounting program is one of the best online programs for accounting. The degree is affordable,offers flexible course schedules, and can be completed in less than two years.
WSU Global campus provides many other degrees and certificates for undergraduates. Programs range from Business, Communication, Interdisciplinary, Science and Technology, and Social/Behavioral Sciences. The school has over 200,000 Alumni; providing a diverse student body with a reputation of academic excellence. The school's "Cougar community" provides excellent student support within a welcoming atmosphere. The school offers twenty undergraduate and twelve graduate degrees.
9. Fort Hays State University (Hays, KS)

The Bachelor of Business Administration Degree in Accounting at Fort Hays State University prepares students for the high demand careers throughout the business industry. Whether choosing a private-sector corporation, government agency, or public organization, an accounting degree at Fort Hays State University will prepare graduates with exceptional analytical, critical thinking, and problem-solving skills, including decision-making abilities for top entry-level positions in the accounting field. The Accounting program is conveniently flexible, affordable, and has a low student to faculty ratio. The total program is 120 credits, with twenty-seven credits from core accounting courses. Fort Hays State University, founded in Hays, Kansas in 1902, the school provides over seventy majors for undergraduate students and a wide variety of degrees and certificates at the graduate level.

10. Concordia University-St. Paul
Concordia University's Bachelor of Science in Accounting is a fifty-four credit program of the 120 credits needed for the bachelorette degree; The program is available online or in a blended format. Each course is approximately seven weeks in length. The core curriculum assists the student in gathering information, recordkeeping techniques, analyzing business documents and communicating financial information for future clients and organizations in business. The BS in Accounting provides the foundation needed to prepare students through their journey toward a CPA or CMA career path. At Concordia University in St. Paul, founded in 1893, finds pleasure in that ninety-five percent of students will find employment within one year. In addition, CSP students earn forty-four percent more than the national average. St. Paul is recognized as a diverse college, centered on Christian beliefs and a strong community environment.

Kickstart your Accounting career with an Accredited Online Accounting Degree
The Accounting field is growing and there are more options for new graduates of the online Bachelor of Science in Accounting program than ever before. Several job paths that graduates go into are in both private and public sector areas. Depending on certain factors, the job may be very lucrative and provide a wide range of benefits and incentives. Here are three factors to consider when applying at the right place to kickstart your accounting career.
Education level:
Earning an accredited online BS in Accounting degree will provide numerous options and advancement opportunities in the accounting workplace. Most employers or financial offices prefer applicants that have a four-year degree in accounting, including a passing grade on the CPA exam. If you have the option to focus on course specializations, consider entrepreneurship, business law, or financial management.
Location:
Most big communities or metroplex cities offer higher pay rates for accountants than those working in rural neighborhoods or towns. However, there is more competition as well. The salary of CPAs may also change from state to state.
Experience:
Most CPA graduates can find employment right out of college. However, some employers prefer three to five years' experience in the accounting field before being hired on. The more experience one has, the more valuable they are for the accounting position. The good thing about experience, it provides important skills and abilities needed to be successful in the accounting field.