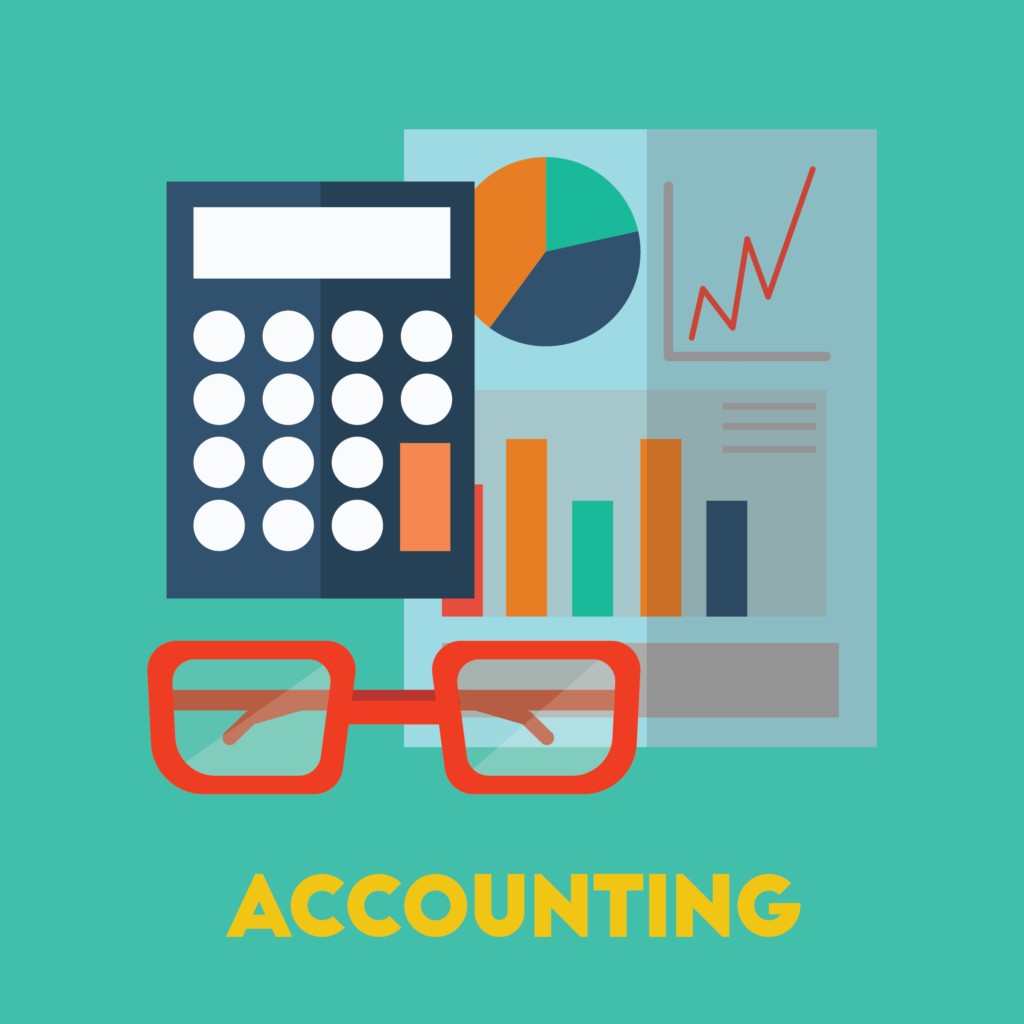 There and many associate's Accounting jobs you can get for entry-level roles with just a two-year degree in the field. What Associates In Accounting jobs are there? Throughout modern history, Accounting has been a popular career.
Regardless of the industry, businesses large and small in all sectors need accounting professionals. This demand has translated into high levels of job security and competitive salaries. If you are interested in an online degree, check out our list of the Top Online Associates Degrees in Accounting.
You may be wondering if an associate degree in this field is worth it. Below, we explore some of the job titles you can likely pursue after you've earned your associate degree, as well as ways you can advance in your career. 
---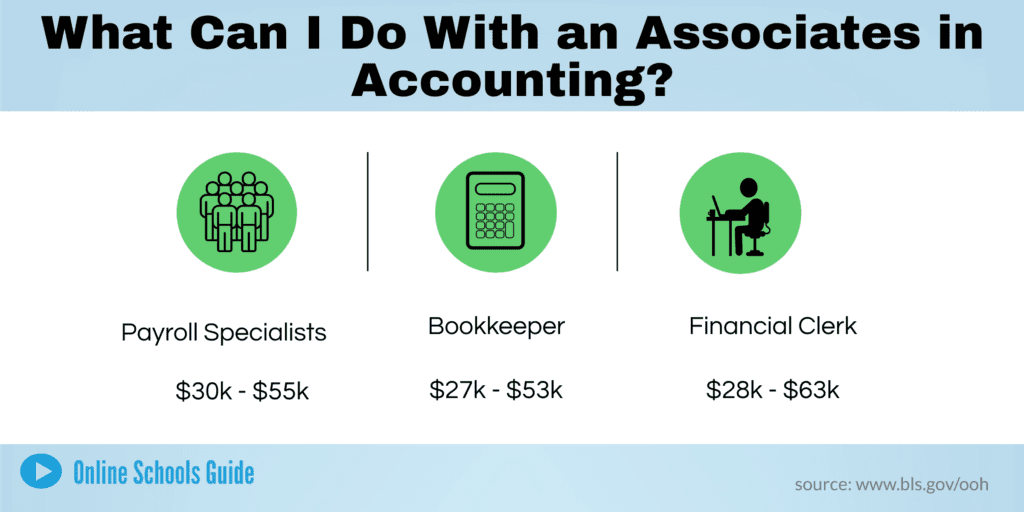 ---
What Jobs Can You Get With an Associate Degree in Accounting?
An Associates Degree in Accounting is a great way to start in the field of finance or business. There are a variety of jobs and career paths open to individuals with this degree. One of the job positions open to someone with this degree is an Account Resolution Specialist. This person resolves financial accounts for various groups. A Billing Specialist helps companies handle invoicing and payments. A Financial Clerk handles basic bookkeeping for companies.
An Accounts Receivable Clerk handles all incoming payments, discrepancies, and financial reports. A Payroll Assistant handles payments going to employees, typically using a payroll software system. Finally, a Purchasing Assistant handles the negations with vendors and suppliers. This is just a small selection of positions. There are many more opportunities available to someone with an Associate Degree in Accounting.
Individuals who have recently graduated with an associate in Accounting Degree are qualified for many different positions. Some of the most common entry-level positions with associate-level training are listed below.
Accounting Assistant
An Assistant usually works in a support role directly with an Accountant or group of Accountants.
Salary Range: $32,000 to $57,000
Financial Clerk
Financial Clerks maintain financial records and assist customers with financial transactions
Salary Range: $28,510 to $62,950
Bookkeeper
Bookkeepers produce and maintain accurate financial records for companies and organizations.
Salary Range: $27,050 to $63,900
Payroll Specialist
A Payroll Specialist maintains the payroll for a company.
Salary Range: $30,000-$55,000
Auditing Clerk
An Auditing Clerk ensures a company's financial records are accurate.
Salary Range: $23,000 to $65,000
---
What Industries Employ Individuals With An An Associates Degree In Accounting?
As of May 2020, Bookkeepers and Clerks held about 1.6 million jobs. The largest sectors of employment are listed in the table below.
| Industry | % of Employment | Average Pay in Sector |
| --- | --- | --- |
| Professional Accounting, tax prep, bookkeeping, and payroll services | 13% | $44,420 |
| Retail trade | 8% | $37,230 |
| Wholesale trade | 8% | $43,370 |
| Finance and insurance | 6% | $44,140 |
| Healthcare and social assistance | 6% | $41,100 |
BLS median annual wages for bookkeeping, accounting, and auditing clerks in the top industries.
---
How Much Can You Make With an Associate Degree in Accounting?
The median salary for Bookkeepers and Clerks is $45,560 a year as reported by the BLS in May 2020. The range of this average is $27,050 to $63,900 and often varies by geographic area. In addition, employees are considered for higher-paying jobs with more experience and if they have industry-recognized certifications.
---
What is the Job Outlook With a Degree in Accounting?
According to the Bureau of Labor Statistics (BLS), the overall employment in this sector will decline by three percent (3%) from 2020 to 2030. However, job openings are expected to grow every year.
Over one hundred seventy thousand jobs are expected to become available each year to replace workers who retire or change jobs. So while there is a small decline in the growth of jobs in this area, the need to refill current positions will keep accounting and bookkeeping a viable employer for many years.
---
Advancing Your Career in Accounting
Earning an associate degree is an excellent way to begin a career in this field. However, to qualify for the most in-demand jobs, you need a bachelor's or master's degree. Students with a bachelor's degree are qualified for employment as Accountants, Auditors, Financial Managers, or Controllers.
Once you have earned an associate degree, you can enroll in a bachelor's degree in accounting program. Many of these degrees allow you to use the credits that you have already earned. With this advanced standing, most students take an additional two years to complete a bachelor's degree.
---
Your Career In Accounting
When you decide to earn one of the Top Online Associate Degrees in Accounting there are many great options. According to the BLS, the average salary for workers with an associate degree is around $42,000 per year. In addition to the excellent pay, the field also offers job stability!
---
Related: