The Master's in Business Administration degree has been available to students for over one hundred years. The primary courses in an MBA program are accounting, business ethics, business law and strategy, economics, applied statistics, supply-chain management, marketing, and entrepreneurship. The degree is considered a graduate-level program and often requires a work-study arrangement for working professionals.
With the rise of new technologies, the best online MBA programs have become more readily available and accredited by most state and national colleges and universities nationwide. Earning an online MBA degree provides the student with an opportunity for higher pay salaries and promotions within the Business Industry. Due to the demand of receiving a good education, students look for affordability, convenience, and the best reputation that a university or college can offer. This includes online accessibility, GMAT or GRE requirements, and the highest rankings from the top college education sites. Here is our list of the Best Online MBA Programs.
1. Missouri University of Science & Technology (Rolla, MO)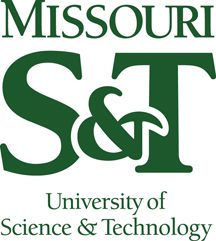 Missouri University of Science and Technology's online MBA degree program is AACSB accredited and provides working professionals with skills that promote team building, leadership, and entrepreneurship. The MBA program consists of thirty-six credit hours and can be completed in as little as two to three years. The program, designed for part-time students, offers courses in managerial accounting, supply chain and project management, and international marketing. The main curriculum features twenty-one core courses with fifteen credit elective options. Missouri University of Science and Technology offers one of the best online MBA programs for the state of Missouri.
The University is in Rolla, perfectly centered between St. Louis and Springfield. The University offers a variety of degrees and certificates for both on-campus and online students, allowing them to work full time or part-time toward a degree that is worth going for. For local students, there are several events or attractions that Rolla offers. One is Fugitive Beach; located at the old Quarry swimming hole.
2. University of Wisconsin MBA Consortium (Eau Claire, WI)

The University of Wisconsin's MBA Consortium is an online program that is designed for students with a drive to succeed. Choosing an online MBA program comes with advantages than that of traditional learning. The MBA online program will provide knowledge and skills to be an effective leader in the business industry. Degree courses include essentials of economic statistical analysis, leadership in global environment, and how to lead a diverse and dynamic workforce. The MBA program is thirty-six credits; each class can be completed within seven to fourteen weeks.
The University of Wisconsin's online MBA is one of the accredited online MBA programs with AACSB and has a low student to faculty ratio. The University of Wisconsin's MBA program is an affordable choice for most students, and one of the best online MBA programs, according to the US News Rankings. The University of Wisconsin is in Eau Claire, and surrounded by many natural parks and lakes for entertainment.
3. Stevens Institute of Technology (Hoboken, NJ)
The Stevens Institute of Technology's Online MBA combines the use of skills in technology and analytics, preparing students in the business world. The online MBA program also provides students with an insight into the data revolution we are living in and how managers can recognize realistic opportunities and identify the future trends of Business. Courses in the program include entrepreneurship, leadership development, and strategy. The Stevens Institute of Technology ranks as one of the top 40 best online MBA programs nationwide by US News & World Report.
The Stevens Institute of Technology is in Hoboken, aside from the Hudson River and a short trip to New York City. With an online MBA under your belt, there will be a wide range of opportunities for career growth. Some graduates may take it farther by specializing in their MBA, such as earning a Business, Management, and Marketing degrees.

4. University of Iowa (Iowa City, IA)
The Online MBA program at the University of Iowa offers students a forty-five credit hour program;
able to be completed in as little as two years. Since it is an online program, most courses include a sixty to ninety minute live session; completed at the student's own pace. Courses include leadership, marketing, strategy, and accounting. Although the University of Iowa's MBA program is online, it is subject to no more than forty-five students per class. This allows for the college to keep a low student-to-faculty ratio. The online MBA program is one of the most affordable colleges in the nation.
Founded in 1961, the University of Iowa has been preparing students to become leaders in the business world. The school's online MBA program ranks at #22 in the nation by the 2019 U.S. News and World Report. As part of the Big Ten, the University's programs are based on academic excellence and strategic learning.
5. Northeastern University (Boston, MA)
Northeastern University's online MBA is a fifty-credit hour program that features core courses in accounting, management, marketing, and analysis. The program is approximately two years in length and does not require a GRE or GMAT to finish. The MBA program is designed to help working professionals obtain real-world skills that can be applied to their business careers. The college also provides several in-demand concentrations; such as finance, technology management, marketing, and innovation entrepreneurship. Northeastern University provides a competitive tuition cost compared to most national colleges.
Northeastern University, founded in 1898, offers educational levels from certificates to undergraduate degrees to PhD completions. Northeastern is one of the best online MBA programs nationwide. About ninety-three percent of graduates are employed in their career path or move on to graduate school within nine months of graduation. The college is also home to over 400 student body organizations; creating an active and booming campus life.
6. University of Scranton (Scranton, PA)

University of Scranton's Online MBA program offers students with an AACSB accredited program, designed for working professionals. Some common career paths for MBA students are accounting, healthcare management, business analytics, and human resource management. The University of Scranton's online MBA program provides a rigorous, comprehensive curriculum; preparing students for all the demands of the business industry and its vigorous environment. The MBA program at the University of Scranton also provides an affordable tuition cost for most students and a low student to faculty ratio.
Founded on Jesuit traditions, the college principles are based upon strong ethical standards and social responsibility to all students and staff. The University of Scranton has earned several top rankings; including "#6 in Regional universities in the North", according to the US News and World Report. The University also offers students a Flex option, allowing the graduate to choose from two to eight specializations.
7. Oklahoma State University (Stillwater, OK)
The Online MBA program at Oklahoma State University offers working students with an integrated program; built on the knowledge and skills necessary to achieve success in the business world. As part of the Spears School of Business, the courses in the program teach team-building with real-world solutions. The online MBA is a thirty-three credit hour program, available as a part-time enrollment option. The online MBA at Scranton is one of the best accredited online MBA programs throughout the state of Pennsylvania. Tuition costs are also low, compared to other national universities in the Northeast region. However, the school may offer eligible scholarships for online students.
Founded in 1890, the school has five college campuses with a diverse body of 35,000 students. The school offers over 300 majors and minors and over 200 graduate programs. The University of Scranton offers several college clubs for campus life students to participate in; including outreach and community engagement opportunities within Stillwater and beyond.
8. University of Massachusetts (Amherst, MA)
The University of Massachusetts in Amherst provides working professionals with an Online MBA program through the Isenberg School of Management. The degree provides a flexible online platform; perfect for students with busy school and work schedules. The MBA program offers an educational experience, full of innovation, dedication, and a dynamic curriculum. Focused on business analytics, entrepreneurship, finance, healthcare management, and marketing; the program provides the knowledge and skills to get the student through their desired graduate-level job.

The University of Massachusetts offers on-campus living in three main cities; Springfield, Shrewsbury, and Boston. The Management School of Isenburg has a student body of over 3,000 students with eighty-eight percent finding employment within three months of graduation.
9. Mississippi State University (Starkville, MS)
The Online MBA at Mississippi State University offers students a thirty-credit hour program that is AACSB accredited with courses focusing on accounting, finance, management, and marketing. The MBA program also provides flexible class schedules at an affordable tuition cost. Mississippi State University helps prepare students interested in distance learning by providing an online education indicator. This free tool will help determine how a student is ready for online education courses. The MBA program at MSU was ranked at #26 in Best Online MBA Programs 2019 by U.S. News & World Report.
Founded in 1878, the University of Mississippi offers a wide range of degrees and certificates for all working professionals. Known as the Bulldogs, the school's goal is to ensure that every student fights for their right to be successful in all they do. The University's main campus is located in Starkville; a town full of local attractions, fun entertainment, and a lively community atmosphere.
10. Louisiana State University–Baton Rouge (Baton Rouge, LA)
Louisiana State University offers the Flores MBA program to students interested in online or distance learning. The program is designed for working professionals or those who need the flexibility to learn at their own pace. The degree is an accredited online MBA program by the AACSB. The course curriculum will prepare students with skills in business analytics, leadership, management, and entrepreneurship. The LSU MBA program is thirty-six credits, fully online, and can be completed within eighteen months.
The LSU Flores MBA degree allows students to receive a concentration or specialization along with their master's degree. Many LSU students that graduate from the online MBA program go into the career path of financial analysts or accountants, healthcare administrators, IT specialists, or business analytics. LSU offers a variety of other degrees and certificate options for students.
Finding the Best Online MBA Programs
Most working professionals desire to move up the corporate ladder by applying their current work experience toward graduate school and the skills that colleges and universities can offer. However, some do not have the luxury of going back to school full time. This is when an online MBA option really shines. The online MBA degree option provides convenience, flexibility, and sometimes affordability to students who want to finish a degree on their terms. The above Universities and Colleges offer everything that most students are searching for. Students can now advance their career paths by applying at one of the best online MBA programs in the nation.
Are all the Best Online MBA Programs the Same?
As mentioned earlier, there are different types of specializations, career paths, and certificates that come with an online MBA program. Some programs may be completed in as little as twelve to fifteen months, while others can take up to two years to graduate. Several online MBA programs provide the option of part-time participation, which helps students receive an online school while working. yet others require a full-time contribution. Whichever college or university a student chooses to advance their educational goals in, making sure it is an accredited education should be their first priority.