In today's society, the business field is one industry that is making promising trends nationwide. There are more undergraduate business degrees available for students wanting to get their feet wet in the field; in fact, earning a business administration online degree will be a great prerequisite to the MBA degree program if that is your true goal. Many Colleges and Universities offer the BBA degree as a stepping stone to graduate programs related to business, marketing, or financial management. Skills, such as critical thinking, writing, mathematics will be an important tool to have while acquiring an online Business Bachelor's degree.
Choosing the right undergraduate program can be challenging in some ways. When looking for the best online bachelors in business program, remember to research all the factors, such as affordability, flexible scheduling of classes, school accommodations, impressive faculty and instructors, and College recognitions. Here are the best online business bachelors programs in the nation.

1. University of Illinois at Chicago (Chicago, IL)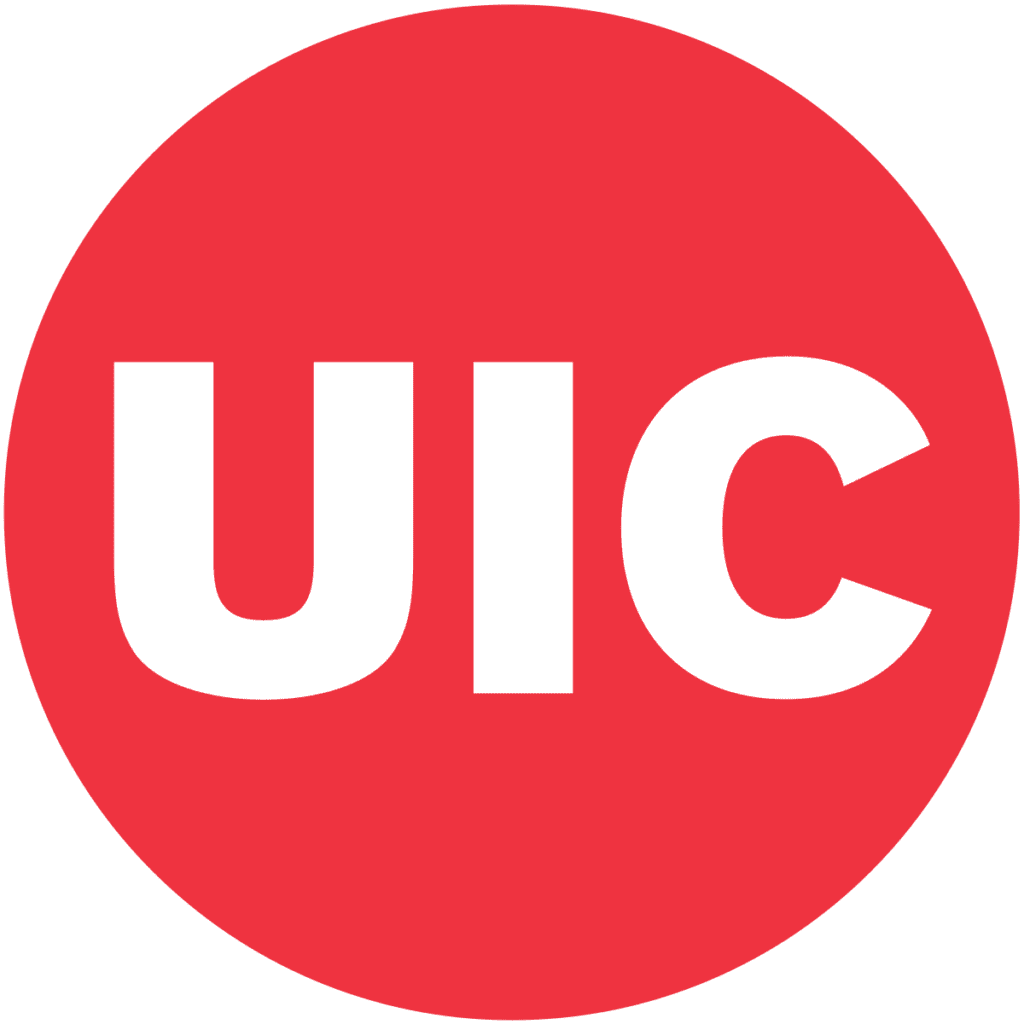 The BBA at University of Illinois at Chicago offers students a flexible and convenient way to finish a business degree in as little as two years. The online bachelors in business program is a research-based, AACSB-accredited business college that gives students a choice of either online or on campus academic living. The BBA degree is a sixty credit program that covers many aspects of the business field. Students will learn critical thinking, problem-solving, and leadership skills while studying under faculty members who are well known in the business world. Each course in the BBA program is eight weeks in length, with the exception of the BA 300 and BA 495 taken during the last semester.

UIC Business provides affordable tuition rates and over 200 companies have recruited UIC Business students in the past. Founded in 1965, the college has had several accomplishments over the years. For instance, the college was listed at #5 on the US News and World Report for Online Bachelor in Business administration nationwide.
2. Arizona State University (Tempe, AZ)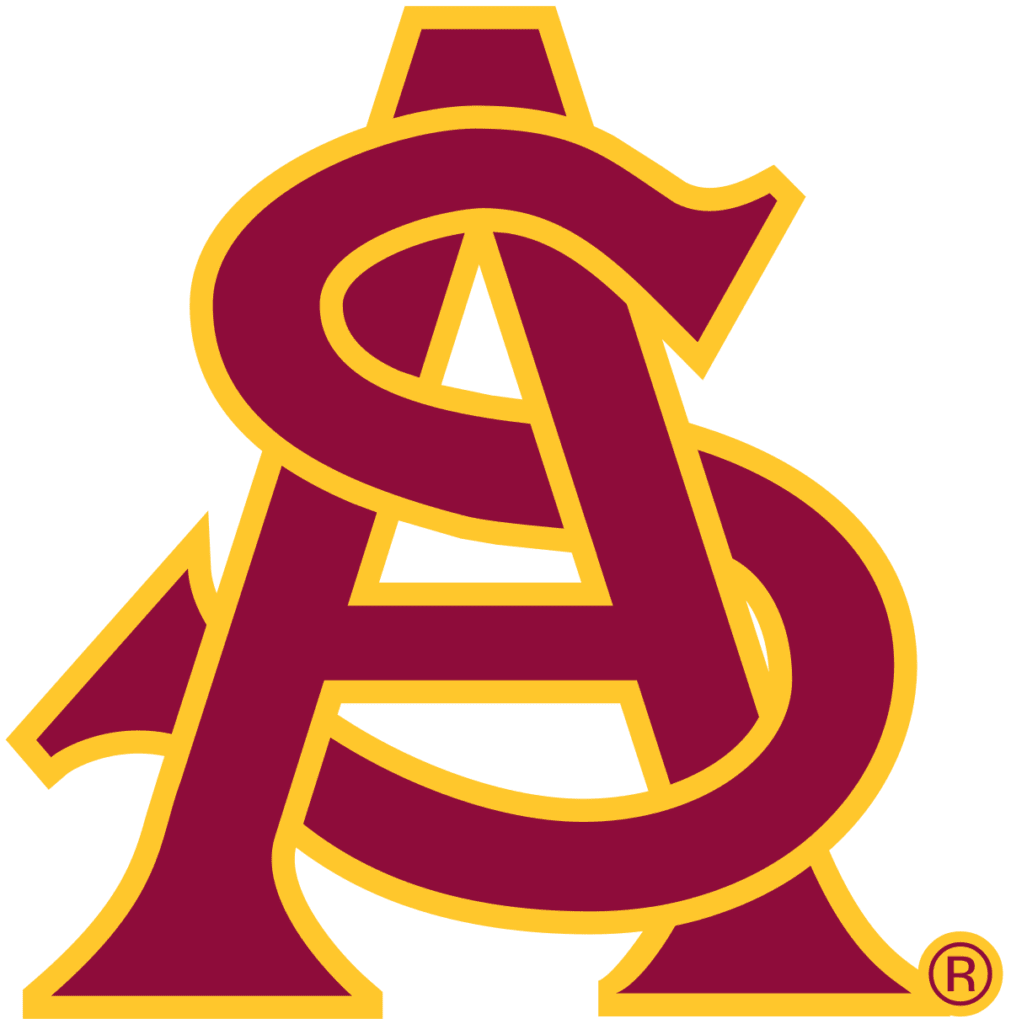 The Bachelor of Arts in Business Administration program at Arizona State University offers students with the skills and knowledge of business operations, strategic planning for the future, and strong management qualities that prepares them in the business industry. The student will learn about conducting business negotiations, financial management, forecasting, and purchasing services. The total BABA program is 120 credits with each course 7.5 weeks.
Founded in Tempe in The school has over forty programs, top-notch faculty members, and has earned a variety of top rankings; this includes being recognized by U.S. News & World Report as the country's most innovative school and one of the fastest-growing research universities in the United States.

3. Washington State University (Pullman, WA)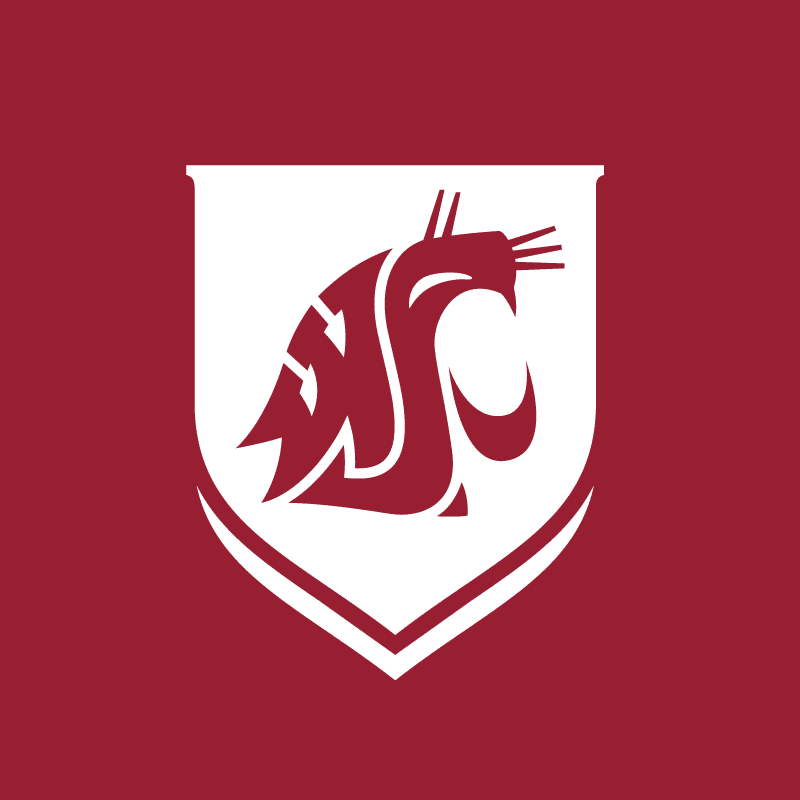 The Bachelor of Arts in Business Administration at Washington State University provides to students and working adults a fully online bachelor's program that will teach the right skills and knowledge of business management and leadership. The BABA program allows students to choose from two tracks; an Innovation and change path or a Human Resource management option. The program also shows students the importance of becoming a leader in Business Administration. WSU is among the top schools for affordability and is AACSB accredited. The BABA program is 120 credits, with eighteen core credits in marketing, finance, and operations management.
WSU has been educating students since 1890. The University offers over twenty undergraduate majors, twelve graduate options, and thirteen certificates for students to expand their knowledge in. In addition, the U.S. News and World Report ranks WSU Global Campus as one of the best online undergraduate programs nationwide. Known as the cougars, the school's community is strong in connectivity and academic success.
4. Northeastern University (Boston, MA)
Northeastern University offers a Bachelor of Science in Management that is available online, making it convenient and easy for students and working adults to complete their online bachelor's in business program. The program's curriculum incorporates 120 semester hours; with courses starting with Introduction to Business, Organizational Behavior, Business Statistics, Principles of Marketing, and Business Law. Northeastern University provides affordable tuition costs; however, with the options of scholarships, employer reimbursement, and transfer credits a student can complete the BS in Management in less than two years.

Northeastern University provides a variety of degrees and certifications, and assists students with the knowledge and skills for real-world applications within the business field. Some common jobs in management included Management Analyst, Human Resource Manager, Project Manager Budget Analyst, Cost Estimator. The school is a Military-friendly campus. Northeastern has also partnered up with the MLB, joining forces to help professional baseball players have access to higher education degrees.
5. Oklahoma State University (Stillwater, OK)
The BSBA program at Oklahoma State University, located in the Spears School of Business, offers undergraduate students three possible program tracks for academic success. The three concentrations are: general business, management, and marketing. The BSBA programs are available online; however, certain course work may only be completed on-campus. To graduate from the BSBA program requires completion of 120 credit hours and a 2.0 GPA. OSU provides affordable tuition costs for most students, as well as offering scholarships to eligible enrollees.

OSU is a military-friendly University, providing educational discounts as a gratitude to the men and women who honor us with their service. OSU's Spears School of Business provides flexible class formats as well. Founded in 1890 in the town of Stillwater, the College is a land-grant institution accommodating over 35,000 students across their five campuses.
6. University of Massachusetts – Amherst (Amherst, MA)
The Bachelor of Business Administration at the University of Massachusetts in Amherst is an online undergraduate program through the Isenberg School of Management. Students will learn from the top instructors in the business field and earn a competitive edge when finding employment. Courses in the program will include marketing, finance, operations, accounting, and information management. The program provides a flexible course format and is AACSB accredited. It is recommended that students have a 3.0 GPA and several transfer credits to be admitted in the program. Adding transfer credits or getting on an accelerated degree path can cut the completion time of the degree, allowing students to finish their bachelor's degree sooner.
UMass at Amherst offers a variety of online degrees as well as the experience of on-campus living at three locations within the state. The Management School of Isenberg accommodates over 3,000 students. In addition, UMass Amherst ranks at # 24 among more than 700 public universities and colleges.

7. University of Florida (Gainesville, FL)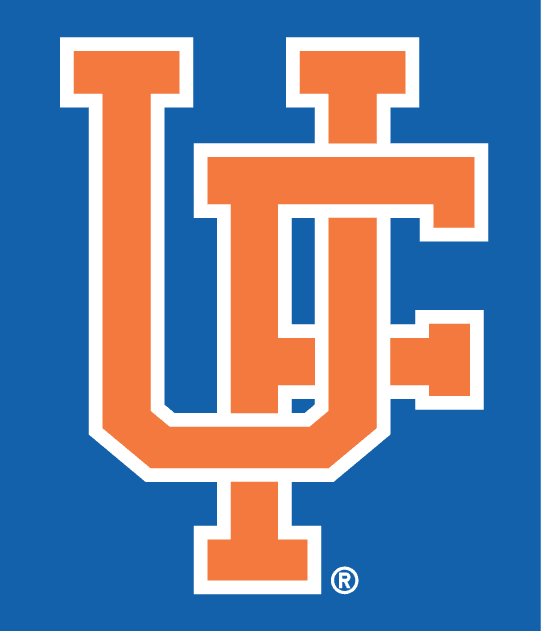 The University of Florida offers both a BSBA and the BABA degree program for working adults and students. The programs include studies in accounting, economics, business law, finance, marketing and management. For the BSBA program, a variety of business disciplines are offered. Specializations may also be included in the program to help students focus on a particular field of interest. On the other hand, the BABA degree program at UF is more interdisciplinary in nature, allowing students to think outside the dimensions of the business field itself. In addition, the BABA program provides a flexibility format and allows undergraduates to customize their academic goals.
Whichever program a student chooses, each will benefit the student in building knowledge of business operations. University of Florida offers a wide range of majors; from undergraduate degrees, Graduate programs, and certificates. UF online provides affordability, convenience, and a low student to faculty ratio for students to connect with their instructors on a more personal level. The College ranked at #4 in the 2020 US News and World Report for best online programs and ranks at #1 for affordability. This is what makes UF online programs worth the effort.

8. Penn State World Campus (University Park, PA)
Penn State World Campus' BS in Business degree program is an online option for students working to build a career in the business field. Students will gain knowledge and skills that will prepare them in business operations, disciplines, and marketing strategies to help advance the student in the business industry. Students in the BS in Business program will learn critical thinking skills, become fluent in business language, and how to write about issues pertaining to business. Courses include finance, accounting, entrepreneurship, and Management. The total online BS in Business program is 120 credits and can be completed in two to three years.

Earning a BS in Business at Penn State World Campus will open doors to the undergraduate in more ways than one. The Pennsylvania State World Campus has helped educate more than 20,000 students and offers over 150 degrees and certificates. Since the school's beginnings, it has contributed time to advanced research, develop innovative ways to understanding, and leading students to success. Penn State itself has been providing quality education to students since 1855.
9. Rutgers University (Camden, NJ)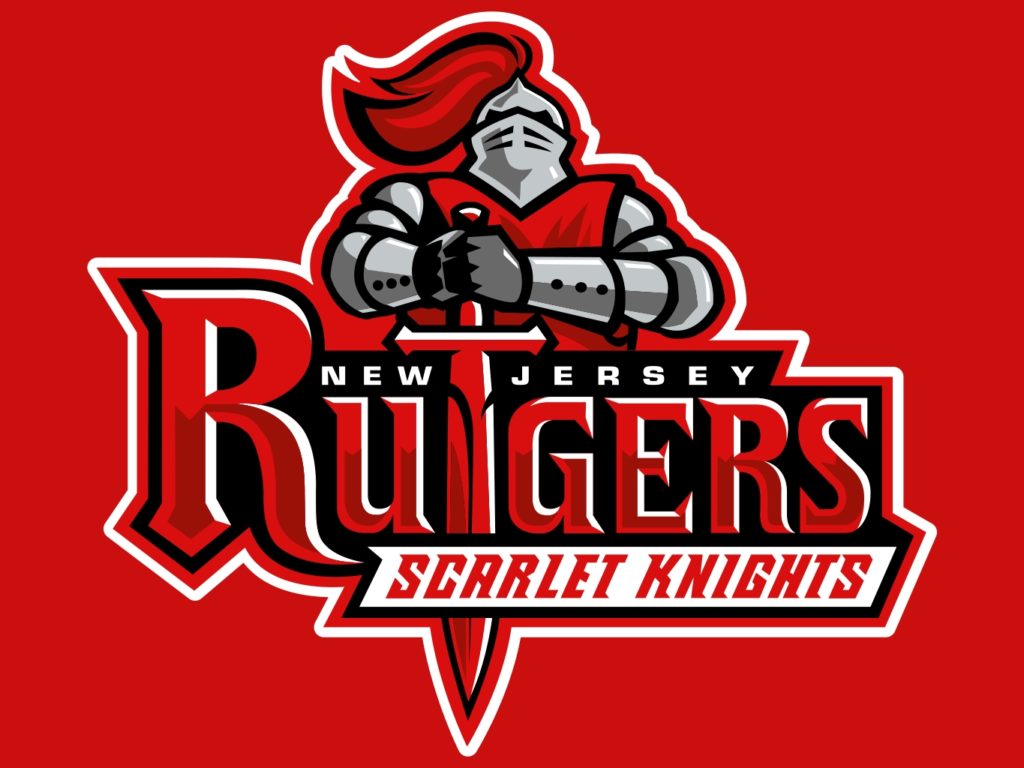 The online BBA program at Rutgers University offers an exceptional curriculum, instructed by professionals in the business field. The flexibility and affordability of a four-year degree designed to let students learn at their own pace. The online Business program provides four optional industry-focused specializations that will allow students the opportunity to concentrate on career-oriented tasks. These include corporate finance, data analytics, digital marketing, and strategic human resource management.
The online Bachelor of Arts in Business Administration (BBA) is AACSB accredited and is a Globally acclaimed degree. Rutgers University has been inspiring students since the early beginnings of our Nation. The College is the eighth oldest higher education institution of the United States. There are several campuses throughout the State of New Jersey adding up to twenty-nine schools and colleges for higher learning. The University provides over 150 undergraduate programs and over 400 graduate programs.

10. University of Arkansas (Fayetteville, AR)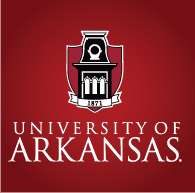 The University of Arkansas provides to working adults a BS in Business Administration in General business. The program is 120 credits long and available completely online. The course work accounting, economics, finance, information systems, management, marketing, retail and supply chain management. The BSBA program is affordable and offers a flexible online format for easy scheduling. Each semester is approximately fifteen weeks long with an optional two five-week courses available during the summer. The program does require students to keep at least a 2.5 GPA throughout the program.

Founded in 1871, The University of Arkansas holds several rankings on the US News and World Report, which includes one of the top public business schools in the nation. The school also has a small student to faculty and offers over 200 degrees and 27 certificates options.
Job Outlook for Online Bachelor's in Business Degree Graduates
Earning an online bachelor's degree in business administration can provide many career opportunities in a variety of positions. Some graduates of the degree program will become sales, advertising or marketing managers, while others may find employment in business development, financial management, or human resource management. Depending on the duties of the job, sometimes a certificate will be recommended or required for advanced career positions to receive increased pay. The tasks or job description of graduates with the BBA degree will vary; however, they may include gathering and organizing data or information pertaining to a problem or issue that has developed, analyzing financial documents, and conducting personnel interviews. In some cases, it may be recommended for graduates of an online bachelor's in business administration to earn their MBA in hopes to further their business career. According to the BLS, the business career can be very versatile. Salaries will also vary; due to experience, education level, and skills. The average pay wages of entry-level jobs can range from $60,000 to $80,000 per year for graduates of the BBA degree. However, for those moving on to graduate school degrees, higher salaries are common. Whatever the choice of employment within the business field, earning an online BBA degree will bring impressive opportunities for the graduate.