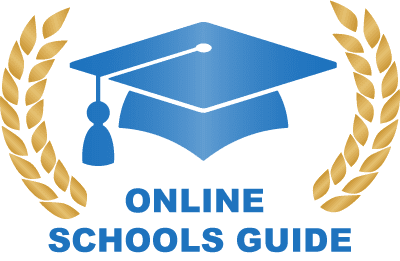 The field of sociology encompasses the study of social change in the study of social life as well as the social consequences and causes when it comes to human behavior. Sociology provides a variety of distinctive perspectives of the world and can even generate new ideas and re-evaluate the old ones.
Sociologists spend time investigating the different structures of organizations, groups, and even entire societies to learn how people interact with each other in these different environments. Sociology encompasses all human behavior that is social, from an immediate family to a hostile mob of people.
They even study organized crime in different types of cults and learn about the different divisions that occur due to gender, social class, and even race. Some sociologists even study the sociology of different types of sports, applying their application of knowledge as well as relevant research and theories. Sociologists also study a variety of different aspects of social life, such as juvenile delinquency, corporate downsizing, how people deal with their emotions, welfare reform, how some families differ from each other and how they grow and flourish, and even street crime.
Online Certificate In Sociology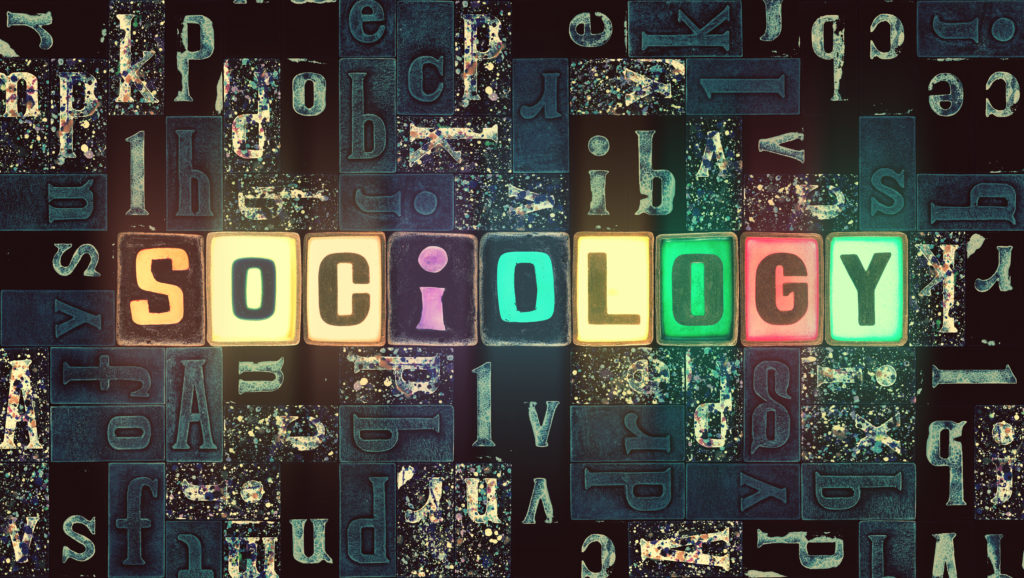 Is Sociology a Good Career?
Psychology and Sociology are both social sciences that address the thoughts and behavior of humans. Within the field of sociology, the focus is mainly on larger groups of people and the ways that cultures and societies change and develop over time, and how they interact within each social group. Students of sociology will explore a variety of social issues while looking for trends and patterns that affect those social issues.
For anyone interested in this type of field, it is a degree that is worth it for many students. The United States Bureau of Labor Statistics projects a five percent job growth within social science occupations, as well as in life and physical occupations, over the next decade, which is faster than the average for all other occupations. The most common careers in the field of sociology include human resource specialists, counselors, researchers, market analysts, probation officers, and even survey researchers. For students who have a great passion for making changes in the world, the field of psychology will make a great career for them.
What Is a Certificate in Sociology Used for?
From community development and conflict resolution to gerontology, organizational development, and even criminology and criminal justice, there are many different types of certificates that are available within the field of sociology. A graduate certificate and applied sociology can enhance the reasoning and analytical skills that students possess which they can then use to create a very powerful set of tools they can use to understand the various modern social issues we face in our world today.
A certificate will give students an edge in the career field of sociology since they will have more knowledge and expertise in a certain area of concentration within the field. This can also help graduates with a certificate to garner a higher salary at their current jobs or allow them to earn promotions or even change their career paths. Certificate programs are great for students who are already working in professional careers in the field of sociology or for those who are planning to enter into this growing career field.
Students can even use their certification to obtain specific positions in management and research within government organizations, corporations, in other places within the public and private sectors. Some students may even decide to enter the field of education while teaching at a Community College or university classes that are related to the sociology field.
How Do You Get a Certificate in Sociology?
Students can earn a certificate in the field of sociology in a couple of different ways. They can attend a university or college to enroll and complete a certificate related to the sociology field or even take classes through a professional organization that they belong to or even a non-governmental body.
There is a difference between certificates and licenses that sociologists can obtain since governmental licensing agencies are the only ones that can grant a license. Applicants must complete an examination process or take specific classes for that particular area. Most often it is graduate students that want to obtain certificates related to the field of sociology, but some certificate programs do not even require a student to already possess a degree.
Online Associates In Sociology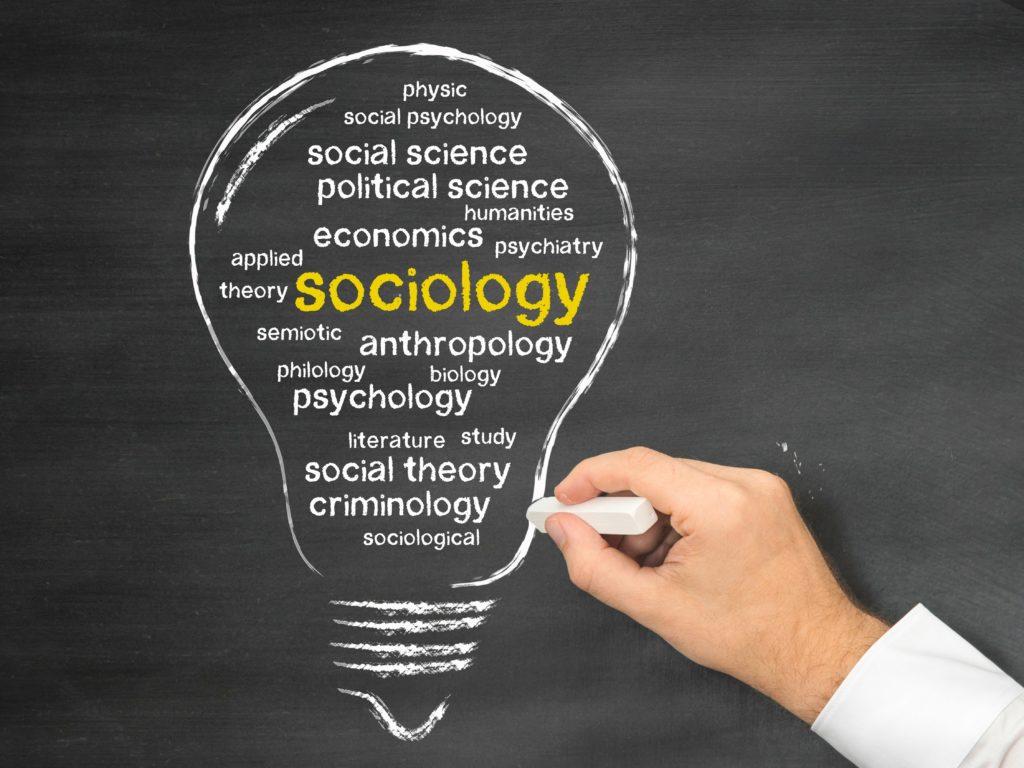 What is an AA in Sociology?
An AA is an Associate of Arts in the area of study. An associate degree in sociology normally takes two years to complete and will cover a variety of principles within the field of sociology. Students will focus on a variety of topics throughout this growing field, such as behavioral sciences, criminology, comparative sociology, and even immigration sociology.
At the associate level, this degree program focuses mainly on the fundamentals of sociology but will still open several doors for career opportunities for students who graduate from the program. While the classes are not as in-depth as they would be for a four-year bachelor's degree, it is still a path for students to enter into the field while working in an entry-level position. Some students may even use their associate degree as a stepping stone to continue their education to earn their bachelor's degree.
Online students may be able to graduate sooner than two years since they can work at their own pace and can possibly work ahead of traditional students. This means it could take only a year to a year and a half for students to graduate with their associate degrees in sociology.
Is it hard to get into a Sociology Career?
It is not difficult to find a job in the sociology field, since graduates will have a wide range of skills and knowledge that will give them an advantage over others when it comes to a variety of different employment opportunities. From creative and innovative problem-solving skills to critical thinking and research skills, graduates of a sociology program will be able to get a job and a variety of different areas.
They will have the opportunity to work in a job that involves community and social services as well as business, corrections, and even in university settings. Some graduates work in the healthcare field, the area of public relations, as educators, and even within government facilities. It will be up to each graduate if they want to continue their degree to a higher level, such as a bachelor's degree or beyond. Sociology is a growing and interesting field that offers many opportunities for graduates.
What Jobs You Can Get With an Associate Degree in Sociology?
Graduates with an associate degree in sociology qualify for a variety of different positions. Graduates have learned and understood the core of sociology and can then apply their knowledge to study human behaviors as well as social interactions and social situations and institutions.
People with an associate's degree in sociology will have plenty of access to very exciting career opportunities and can work as domestic violence advocates, human resource managers, career counselors, drug and alcohol counselors, public relations specialists, and so many more. Employers look at education as well as experience, so a sociology degree will open a lot of doors for graduates. The program normally takes about two years to complete as a full-time student, but online students can many times complete the program in 18 months or less before heading out into the job market. 
A sociology major allows graduates to explore career opportunities in a variety of different fields. For example, a graduate can work in the field of social or criminal justice but is also qualified to work as a human resources manager or assistant. Choosing which field to enter into after graduating with an associate degree in sociology may actually be more difficult for the graduate than it will be in finding and securing a job. Graduates will have the opportunity to help others while making a living wage and can also continue their education to garner higher-level positions within the wide-ranging field of sociology.
Is an Associate's degree in Sociology worth it?
An associate degree in sociology is definitely worth it since there are so many job opportunities for graduates who have earned this type of degree. The United States Bureau of Labor Statistics predicts that there will be a five percent employment growth projection each year for sociologists over the next decade, which is faster than many other career fields. Graduates with an associate degree in sociology can earn an average of about $44,000 per year, which is considerably more than someone would make who only holds a high school diploma.
Online Bachelors In Sociology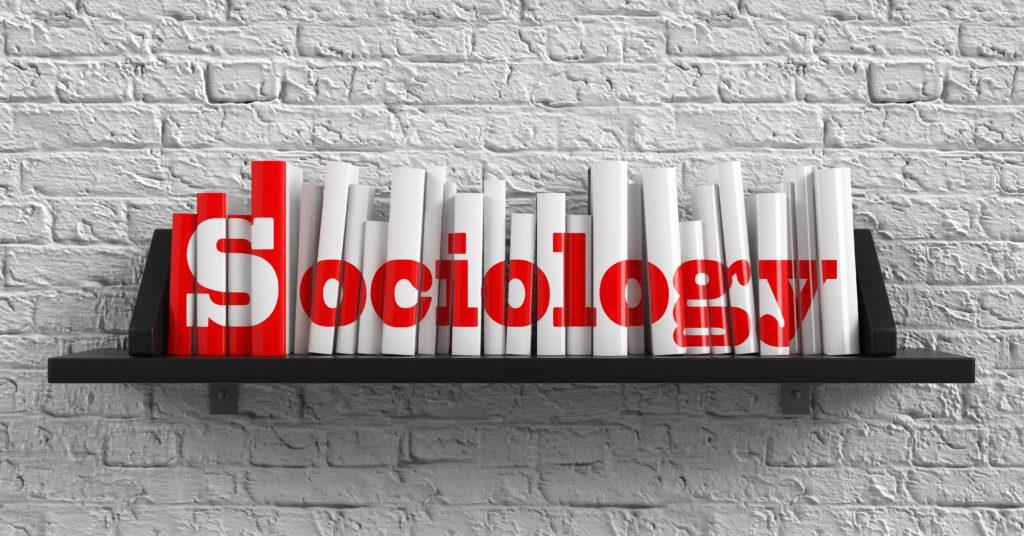 How Do I get a Bachelors in Sociology?
Students who want to study the field of sociology and earn their Bachelor of Science degree in sociology can do so by applying to the college or university of their choice. They can choose to attend their classes as traditional students opt to take classes online at most colleges and universities throughout the country.
An online program will allow them to complete the normally four-year bachelor's degree program in three years or less, depending on how much time they can dedicate to their online courses. They may even opt to attend hybrid classes which include online and in-person instruction, and due to some sociology programs having lab work or in-person clinicals attached to them, they may have to attend those in addition to their online classes.
In a bachelor of sociology program, students will study the different systems and structures that govern the way people interact with society as well as with each other and within their different communities. Students who have a passion for learning about the many things that hold a civilization together and imbalance as well as the various political, ecological, cultural, and religious factors that can make those systems imbalanced should definitely consider earning a bachelor's degree in sociology. Sociology is the study of culture, society, and group relationships and offers a diverse variety of employment opportunities upon graduation.
Is a Bachelor in Sociology Worth It?
Yes, a bachelor's degree in sociology is definitely worth it for most students. According to the United States Bureau of Labor Statistics, there is a projected five percent growth in life, physical, and social science occupations over the next decade, which is faster than the average for most other occupations.
Many common sociology careers are available upon graduation, such as survey researcher, human resource specialist, market analyst, research assistant, and even probation officer. Some graduates opt to work as drug and alcohol counselors while others work as sociologists. Graduates can work for a government agency, a large corporation, a medical facility, or in a variety of other capacities.
They can even work within the court system doing research and analysis for certain kinds of cases. Students will gain the foundational skills and knowledge that are necessary for them to make a difference when they enter into the sociology field. Many graduates even opt to work in business settings as well as human services and social work along with education and criminal justice.
What can I do with a bachelor's in Sociology?
Students who earn a bachelor of science degree in sociology will be on the path of choosing a career they love and enjoy for many years to come. For instance, a graduate may decide to enter into the field of sociology and medicine which addresses the very complex structural, environmental, and social factors that can affect the health and well-being of people. Some of these factors include racism, poverty, social networks, environmental justice, and exposure to violence as well as many others.
Some sociology graduates enter the legal side of the field. These professionals help to shed light on a variety of complex issues within judicial and legal systems. They study the relationship between race, poverty, and gender and how to make this system better.
For those graduates who want to enter the field of business, they can use their skills and knowledge from their sociology to agree to apply them in improving the adaptability of any organization by helping them understand very important key social factors, which can include ethnicity, gender, power, economics, culture, race, and several other factors.
They may work as human resource managers or in consulting, marketing, management, and even sales. other career paths can include the banking industry, the relationship between business and industry, project manager, quality control manager, employee specialist, legislative aide, and even human rights officer.
Is Sociology a Stressful Job?
The field of sociology is very exciting and interesting but at times can be stressful. Sociology is different than the field of social work. Social Workers connect directly with people to help them find the proper resources to improve their lives.
Sociology will include studying different individuals and groups to try to understand the human behavior that may contribute to the issues at hand. This part of sociology can be difficult at times but as long as the graduate has a passion for the work that they are doing, it will never feel overly stressful to them.
Online Masters In Sociology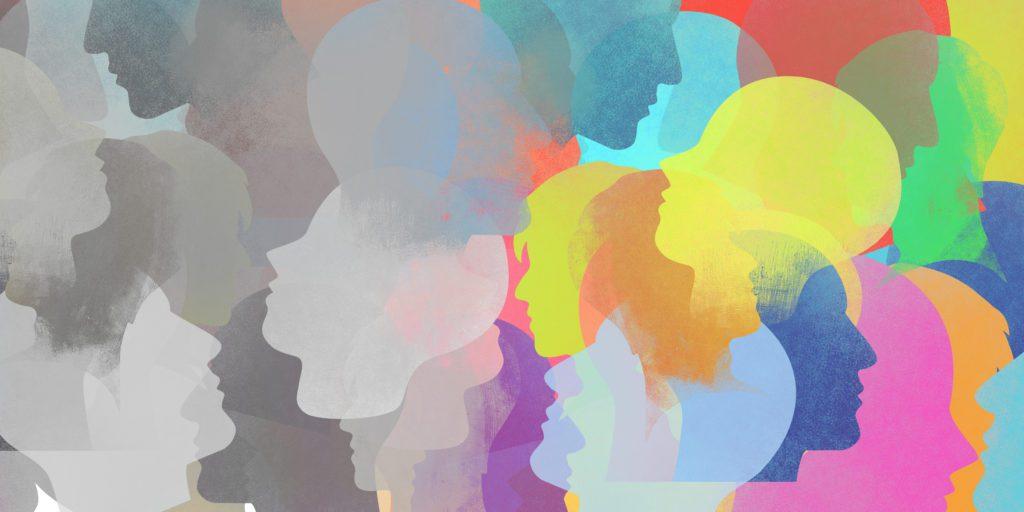 Is a Masters in Sociology Hard?
When it comes to answering the question about whether a master's in sociology degree is hard to earn, it goes without saying that all master's degree programs are difficult since there are many things to learn in many different areas that students can specialize in that fall under the sociology umbrella.
Students should apply to a college or university of their choice and figure out a schedule that works best for them and their situation. Many students are opting to take their master's degree program online. This means that students who normally would have taken three to five years to get to graduation with their degree in sociology can earn their degree in less than three years. And maybe even as little as 18 months in an accelerated program.
There are a variety of different areas that students need to learn about and a master's degree program, but many of those they will already have some amount of knowledge about since they will need to complete their bachelor's degree, preferably in the field of sociology, before entering into a master's degree of sociology program. Students will learn about social theory, political economy, gender, qualitative methods, global sociology, and even culture and cities and communities as well as others.
Do I need GRE for a master's in Sociology?
Many master's degree programs in general require that students take the Graduate Record Examination, simply referred to by its acronym of GRE, before they are admitted into the program, but not all have this requirement. There are many colleges and universities that allow students to enter into a master's degree of sociology program without taking this particular exam, which is simply designed to ensure that the student is it good match for the program as well as the university or college they want to attend.
The GRE is a computer-based exam that is standardized to measure the critical thinking skills, analytical writing, and even verbal and quantitative reasoning skills of the students who are taking the test. These tests are about general skills and are not specifically created for any specific program. The GRE test scores are a requirement for admission to many graduate programs throughout the United States as well as Canada and several other countries.
Sociology is the scientific study of social behavior and human interactions. Students will study different aspects of sociology that can be applied to large communities, small groups, or even formal institutions and organizations. If you are interested in online master's sociology programs but would prefer not to take the GRE, there are many universities that might be a good match for you. Sociology is the scientific study of human interactions and social behavior. The study of sociology can be applied to small groups, large communities, and formal organizations and institutions.
How do I prepare for a master's in Sociology?
There are many ways that a student can prepare to earn their master's degree in sociology. First of all, students will be required to already have at least a bachelor's degree in sociology or a related field or even work experience in the field of sociology before they can be admitted into a master's degree program. Students who also hold an associate degree in sociology may even have more of an edge when they get into their master's degree program since they've had more education in the field previously.
A master's degree program will delve more deeply into the study of social behavior within larger-scale institutions as well as small groups and formal organizations. They will learn how to deeply analyze the impacts that social factors have on opportunities throughout life as well as social relations. Some of these factors can include ethnicity, gender, social class, and race, as well as income level.
What field of Sociology pays the most?
A master's degree in sociology will open many doors for graduates since they will have an edge over others when it comes to the job market as well as promotions in their current positions. According to the United States Bureau of Labor Statistics, it is projected that employment opportunities for social scientists that hold a master's degree in sociology will grow to 11 percent by the year 2031.
Graduates with a master's degree in sociology will have the analytical and intellectual tools to make sense of the ever-evolving and interconnected world that we live in. These types of skills are in very high demand since they are the foundation for a variety of career paths in areas such as government, business, education, and in a variety of other industries.
Individuals with a master's degree in sociology will have plenty of room for professional advancement and will garner a wage of around $121,000 annually as a sociologist, which is the highest-paid position in the field currently. Other high-paying positions in the field of sociology include human resources managers that will make around $66,000 per year, market research analysts who can secure a salary of around $76,000 per year, and human resource managers who can make about $70,000 per year.
Online Doctorate In Sociology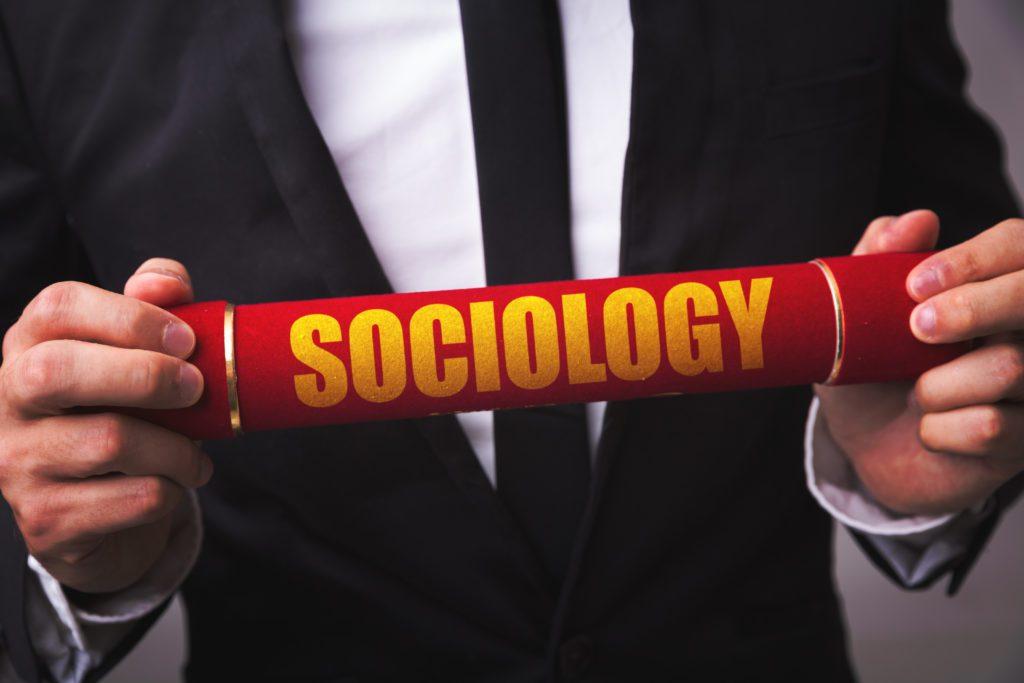 What is a Doctorate in Sociology?
A doctoral degree in sociology will prepare students for careers in education as well as in the field of research. Sociology is a very broad field and it is defined as the study of human behavior and how relationships and society, in general, can impact this behavior.
At the doctoral level, students can specialize in a variety of different areas within the field of sociology. Some common areas that students seem to opt to pursue are culture and cognition, socio-political forces, health care studies, gender inequality, and population studies, just to name a few.
Students in the doctorate in sociology programs are taught how to contribute to the field with their own original research and data analysis. Newer areas that students can specialize in at most universities include social networking, criminal justice, and enviro-technology. Graduates can work as lobbyists, policymakers, corporate advisors, or even become entrepreneurs as private clinicians. 
How Long Does a Doctorate in Sociology Take?
A doctorate degree in sociology normally takes four to eight years. It includes two or three years of classroom study that will prepare students to take exams and to write a qualifying paper so that they can advance to doctoral candidacy. They will then spend one or two years researching and writing a dissertation if it is required at the university or college that they enroll in for their doctorate of sociology degree.
Many doctoral programs are now offered fully or at least partially online, which means some students may be able to graduate much sooner with their doctoral degree in sociology since they can work at their own pace. Students can also opt to specialize in certain areas for their doctorate degree, which is actually recommended, so they may want to take elective seminars in addition to their regular coursework in the doctorate degree in sociology program.
Is it worth getting a doctorate in Sociology?
Since sociologists play such an important role in helping others to understand how people in large groups interact and how they work in a variety of different situations, it is definitely worth it to obtain a doctorate in sociology degree. Graduates will be able to do the necessary research to help improve industries, corporations, government agencies, and people's lives in general after they obtain their doctorate degree. Students can work as a sociologist upon graduation with their doctorate degree or they can explore jobs in academia, consulting, non-profits, government organizations, and large corporations, and can even become entrepreneurs by starting their own clinical practice.
Graduates will have the knowledge and skills that are needed to develop a deeper understanding of how families operate within social, cultural, ethical, and economic frameworks. According to the United States Bureau of Labor Statistics, there will be a ten percent increase in growth rate over the next 10 years in the field of sociology. For graduates who want to work as a sociologist upon graduation, they can garner a salary of well over $125,000 per year.
What can you do with a PhD in Sociology?
Students who graduate with a doctorate in sociology degree will have many doors opened for them in the field of sociology, which is very broad. Graduates can work as professionals in the area of research and academia, but there are many other career paths they can take also.
One career path they can take is consulting. Consultation roles are some of the most valuable and effective jobs that a graduate can embark upon since they will be providing expert advice on a variety of different topics pertaining to the goals of a company or organization, which can include educational goals, financial goals, or even plans for marketing, human resources, and management. graduates can also choose to work for nonprofit organizations while serving as a benefactor and focusing on issues and developments within the sociological realm.
Some students in a doctorate of sociology program may be preparing for a career in local or federal government. In this field, certified sociology professionals are needed to contribute to helping others gain research-supported insights into society and how to improve public services and offerings to make huge differences in people's lives and to improve their overall quality of life. Graduates can also work as college professors in the field of sociology and several others or simply opt to branch out on their own as an entrepreneur, working as a sociologist, researchers, or consultants. 
Realted:
What Sociology Jobs Can You Do with a Bachelor's Degree?
10 Top Online Master's in Sociology
What are Sociology Career Options?