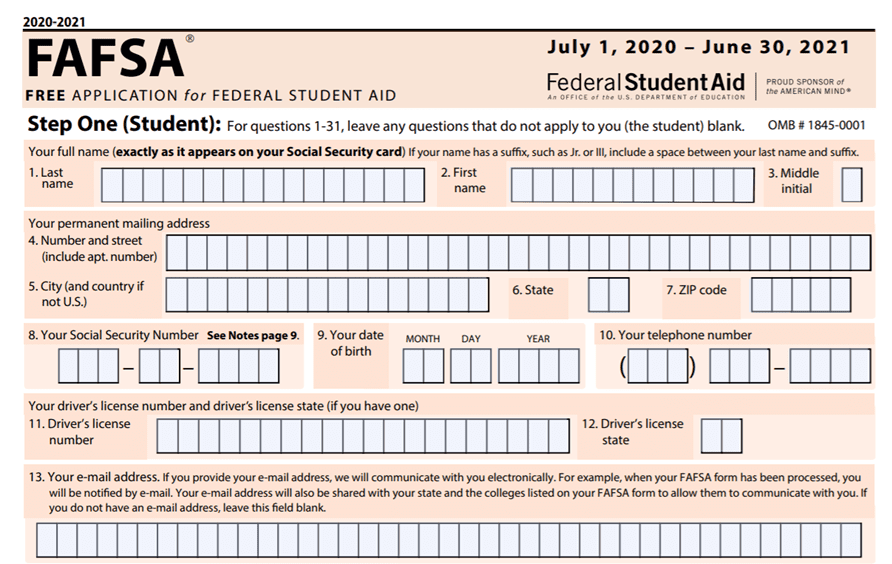 The FAFSA is the Free Application for Federal Student Aid and is the universal form colleges use to determine a student's financial need.
This Free Application for Federal Student Aid, is mandatory for college students in the United States who need help paying for school. To be eligible for government financial aid for college, you must file the FAFSA. It is the most crucial document for deciding if you're eligible for financial assistance. So, if you need money to help you pay for college, you need to file one. 
---
What is the First Step in Applying for Financial Aid?
The first step in applying for financial aid is to fill out your FAFSA. Most states and colleges prioritize when you need to submit your application. Check this site to find the FAFSA deadlines for your school so you can make sure you complete the application in time. 
---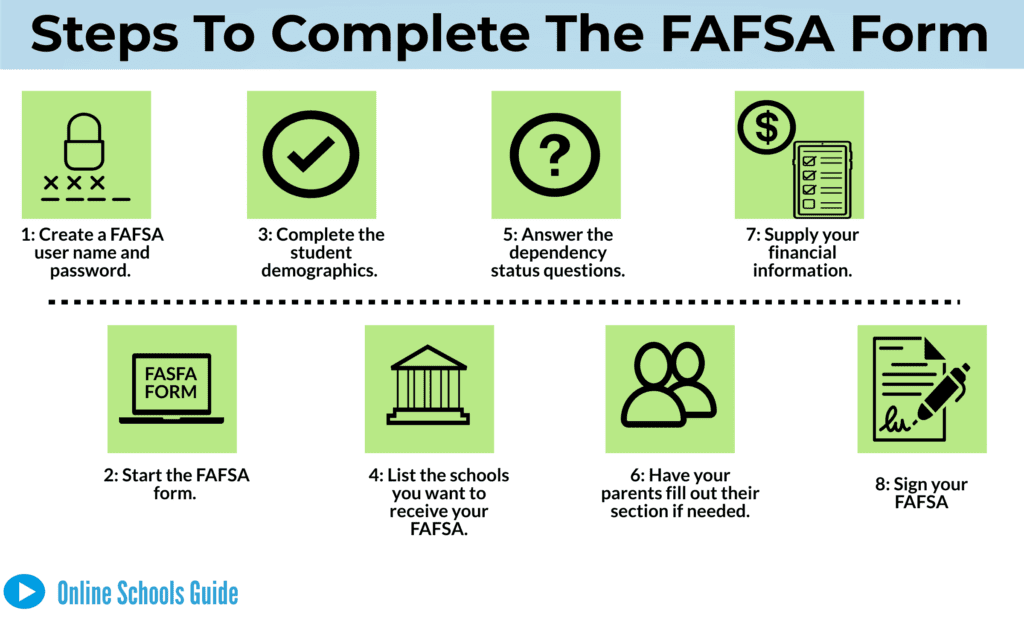 ---
How Do You File the FAFSA?
The FAFSA website provides a printer-friendly PDF you can use to mail in a hard copy of the FAFSA application. However, the easiest way to file your FAFSA is electronically through the government website. The US Department of Education Federal Student Aid website is (www.studentaid.gov). Be careful and always make sure you have this site that ends in dot gov for the government.
After you file your FAFSA, your school will determine the scholarships and grants you can receive and how much money you may be able to borrow in federal loans. Once you submit your FAFSA, be sure to return to the FAFSA website to make any corrections or updates. Students must make any edits and updates before receiving state financial aid.
---
Who Should File the FAFSA?
Anyone attending college during the application's aid year should file a FAFSA. So, high school seniors and current college students should file one even if you haven't decided where or if you will attend a school. Until you file the FAFSA, you will not know how much aid you may be able to get. Additionally, if filing requires other assistance like scholarships, you could lose it if you don't file.
---
What Is the FAFSA Deadline?
The FASFA application is available in October of any calendar year. The following April 15th is the latest you can file the FAFSA for fall enrollment. However, you should also check with the college you hope to attend to make sure they do not have an earlier deadline or other financial aid paperwork. Generally speaking, the earlier you can complete the FASFA paperwork, the better off you will be.
Students who want to attend summer school should pay close attention to the information about summer term aid. It is best to contact the financial aid office to determine which FAFSA application to use for summer school. Sometimes it is the prior year and sometimes the next year at your college to find out which school year you should select when you complete your FAFSA. Specific scholarships may also require you to file your FAFSA at different times.
---
What Information Do You Need to File a FAFSA?
Previous versions of the FAFSA let students file on their own once they were legal adults or eighteen. However, the recent form requires everyone under 23 to file under their parents. So, you will also need your parent or guardian's information for the application. There are a few exceptions to this rule, and they are on the FAFSA website. Here are the common items you will need to fill out the FAFSA application:
Federal Student Aid ID
Social Security number
driver's license number if you have one
most recent federal tax return
Your parents or guardians most recent federal tax return
Records of your income from W-2 forms or paystubs
current bank statements that show your assets
non-citizens need to have their Alien registration number or a permanent residence card
---
What Is a FAFSA Student Aid Report (SAR)?
Once your FAFSA information is processed, you will receive a Student Aid Report (SAR). This report summarizes the information you provided on your FAFSA form. Make sure you review the SAR carefully and correct any mistakes.
---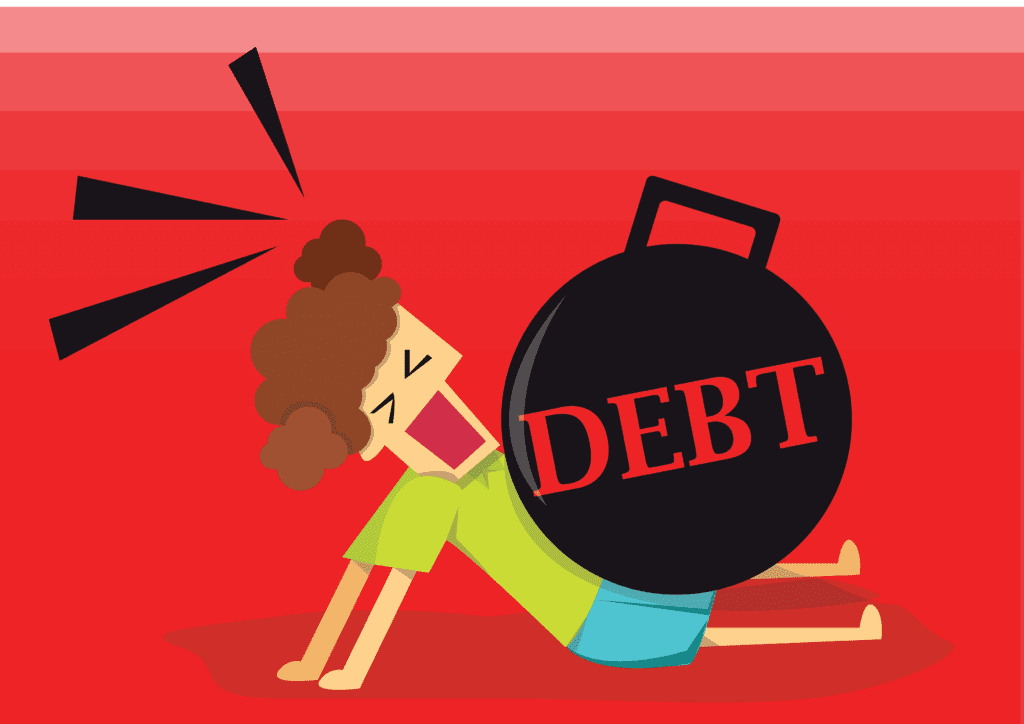 What Is a Student Aid Offer?
Next, your school's financial aid office will send you an aid offer. You will need to review it and let them know what financial aid you want to accept. If you applied to more than one school, you should receive aid offers from each school.
Everyone's situation is different, but it is best to get into as little debt as possible. As a general rule, you should accept financial aid in the order listed below. Take the free money first and then the borrowed money. 
grants
scholarships
work-study
Subsidized federal student loans
Unsubsidized federal student loans
PLUS federal student Loans
Private student loan
---
Which Colleges Should You Include on Your FAFSA?
You should include any college you think you might attend in the fall. If you don't have any colleges listed on your FAFSA, the state aid will be reject will be rejected for state financial aid. Since you may not be accepted at your top choice school, you should have a backup plan.
Students should always apply for at least one school that they're confident will accept them. You will need each college's federal school code and you can find them at the FAFSA website.
---
How Will You Receive Your Federal Student Aid and Loan?
Your student and loan funds go directly to the school you attend and apply to your account balance. First, the money will pay your tuition, fees, room and board, and other school charges. Then, any leftover funds are distributed to you in a check or by direct deposit. Remember that you must use all loan funds for education expenses.
---
What Additional Step Do You Take to Receive Your Loan?
Each student should contact the financial aid office at the school you are planning to attend for details about how to receive a loan at your school. First-time loan recipients must complete loan entrance counseling and sign a Master Promissory Note. The school wants to make sure you understand the terms you agree to and how much you will have to pay back.
---
When Do You Have to Pay Back Federal Student Loans?
After you graduate, you will have a grace period before you are required to begin repayment. During this time you will receive information from your loan servicer about when your first payment is due. After that, payments are usually due monthly. Additionally, if you leave school before you graduate or take classes only half-time, these events will also require you to start repayments.
---
Related: