Many online schools are cheaper than on-campus programs because schools don't have the overhead related to meeting on campus. Across the nation, the price of higher education continues to climb. As a result, many would-be students struggle to cover the cost of tuition.
This has led many of them on a quest to find cheaper alternatives. Most of the time, this cheaper option is online schooling. However, are our online schools actually cheaper than traditional brick-and-mortar schools?
Online Degrees Are Affordable
Much like getting a degree at a traditional university, the cost of getting an online degree varies greatly between schools. It's worth pointing out that many traditional universities also offer online courses, and some even allow students to get a degree online. Although not every course of study works with the online model, many do. Things like business school do great online because the hands-on work is already done on the computer.
Substituting a virtual teacher is the only easy part of an online business school. Other degrees that produce successful professionals are online computer science courses, advanced nursing theory, and nursing refresher courses. Obviously, the early part of a nurse's education must be acquired in person. Gone, however, are the days when college students had to pick between taking solely online or on-campus courses.
Unfortunately, it's a common practice for educational institutions to charge more for students who don't live in the state. This theoretically allows those in the community of the school to have access to the school itself, like a birthright. Those who can't pay this higher price are limited to in-state colleges only. Online school turns this in-state out-of-state debacle on its head. Many online schools offer a flat tuition rate for students, regardless of location. People can attend any school they want without worrying about paying inflated out-of-state tuition costs.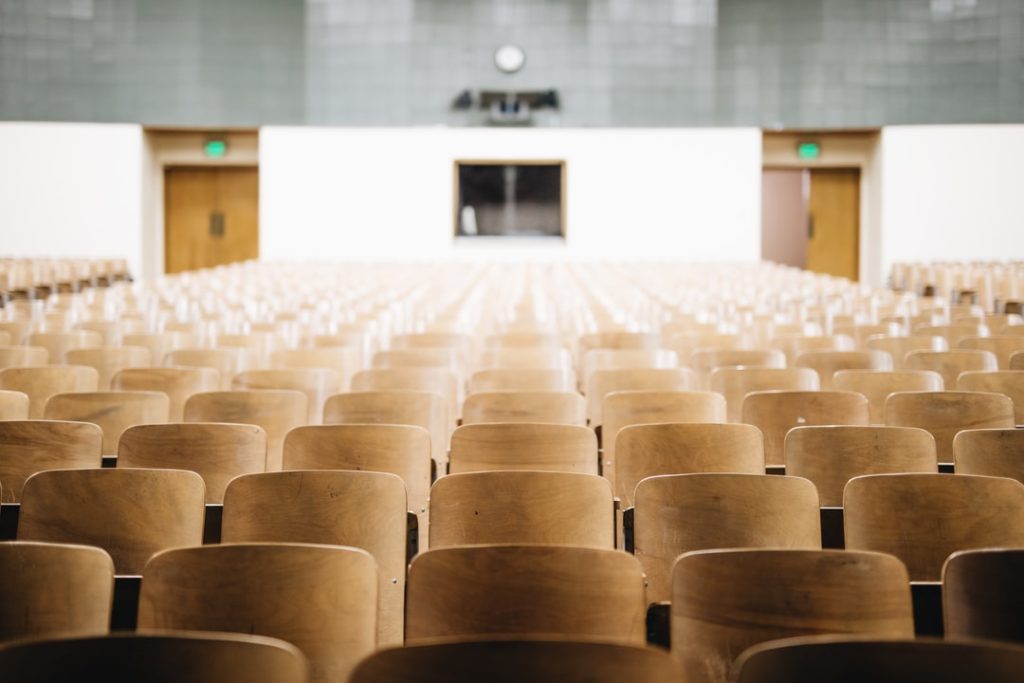 Why Are Online Courses Cheap?
The education that students receive from online universities is usually on par with that of physical universities. However, why is the cost so much lower? For the university, it's all about the turnover rate. In 2018, one large university reported that it had the third-largest enrollment of online students in the country. Nearly 30,000 of its students were taking at least one class online, if not more.
For universities, the great thing about offering a virtual class is that they're not limited by physical space. They can accept more students per virtual class than per physical class. The more students that they have per class, the more money that they can make. Also, they can drive down the cost of tuition. Of course, many universities use digital books for online courses. This saves them from forcing students to buy physical copies of books, keeping their costs relatively low. After all, it's in the schools' best interest to make their online courses as affordable as possible.
Widening Access to Higher Education
With a fully online university, the cost of education is even lower than for a physical university that offers online courses. They are able to do this because no physical building means lower overhead. Online universities are widening access to higher education by making it affordable to many more people than before.
Benefits of Online College Courses
Of course, the cheap tuition cost is just one benefit of taking online college courses. In fact, students are choosing online universities for many different reasons. Other than the cost, convenience is a major deciding factor.
Online college courses offer many conveniences that traditional courses don't. For example, students can attend from anywhere. It doesn't matter where they live. As long as they have access to the internet, they can attend the college of their choice when it offers online courses.
Another convenience is the ability to attend classes when they want. Students can study and complete coursework when they have time. It's perfect if they're juggling work and family responsibilities alongside getting a higher education.
Speaking of being able to work, taking online courses allows students to earn work experience in the field of their choice while attending college. Because of the low tuition fee and flexible hours, they can intern or start at entry-level positions.
Find Out Whether Online Education Is the Right Fit
Online education isn't for everyone. Some people need the structure of traditional university courses. However, others flourish when they can march to the beat of their own drum. Online courses allow them to do that. They can save money and attend classes when they have time.
Everyone deserves a higher education if they want it. They might even be surprised by what they find when they look into online colleges first.
---
Related: