Yes. You can attend an online school part-time, but make sure you consider all the ways it will affect your educational journey. So, before you choose to enroll as a full-time student or a half-time student, keep reading to understand the ways half-time status may affect you.
What Does it Mean to be a Part-time Student?
The difference between a full-time student and a part-time student is the number of credit hours you take each term. Since many schools now have different systems for semesters and terms, the answer does not apply to all schools. Generally, part-time is around half of the course load as full-time.
In a traditional college, part-time students are between 6-11 credits each semester. Full-time students take 12-18 or more credits each semester. So, make sure you check with your school to ensure you understand the cutoff for that particular institution.
Program Duration for Part-time Students
This is the biggest issue to consider. If you want to finish your degree as fast as possible, then full-time enrollment is ideal. However, make sure you can handle the course load. Students who have work or family obligations outside of school should consider part-time.
As a half-time student, you will usually finish the degree program in double the amount of time. The completion estimate is based on you taking exactly one-half of the number of full-time credits. If you take summer classes or add a class or two more than the regular half-time status, you may finish a year or two earlier.
Part-time Tuition
If you are shopping around for good schools with affordable tuition, be sure to read the itemized list of costs. In some cases, a quick Google search for tuition rates for a school may show you a summary with only the full-time rate. You may find that some online schools have lower tuition rates for full-time students and slightly higher rates for part-time enrollment.
The tuition rates are on a per-credit-hour price. For example, one online school may charge $450 per credit hour for half-time students and $375 per credit hour for full-time students.
Can Part-time Students Get Financial Aid?
When you enroll on a full-time basis, you qualify for a higher financial aid award. Some schools offer you the same amount, and you may opt to get a larger refund. However, it is better to use only what you need for student loans.
If you choose to accept and keep some of the refunds, beware that you are still subject to maximum loan amounts as an undergraduate student. For example, you may have a lifetime maximum of $55,000 as an undergraduate student. You can be approved for more if you choose to seek a graduate degree. But, it is important to ensure that you will not exceed that maximum as a half-time student before you finish your undergraduate program of study.
According to Syracuse University, some students who are not full-time still qualify for federal grants. Although the amounts are less because of the smaller number of credit hours, the money may or may not be enough to cover tuition. Additionally, if you do not take enough classes to be a half-time student, you may not qualify for federal loans or other financial aid options. For this reason, make sure that you can enroll in enough credits each term if you need financial aid to get through school.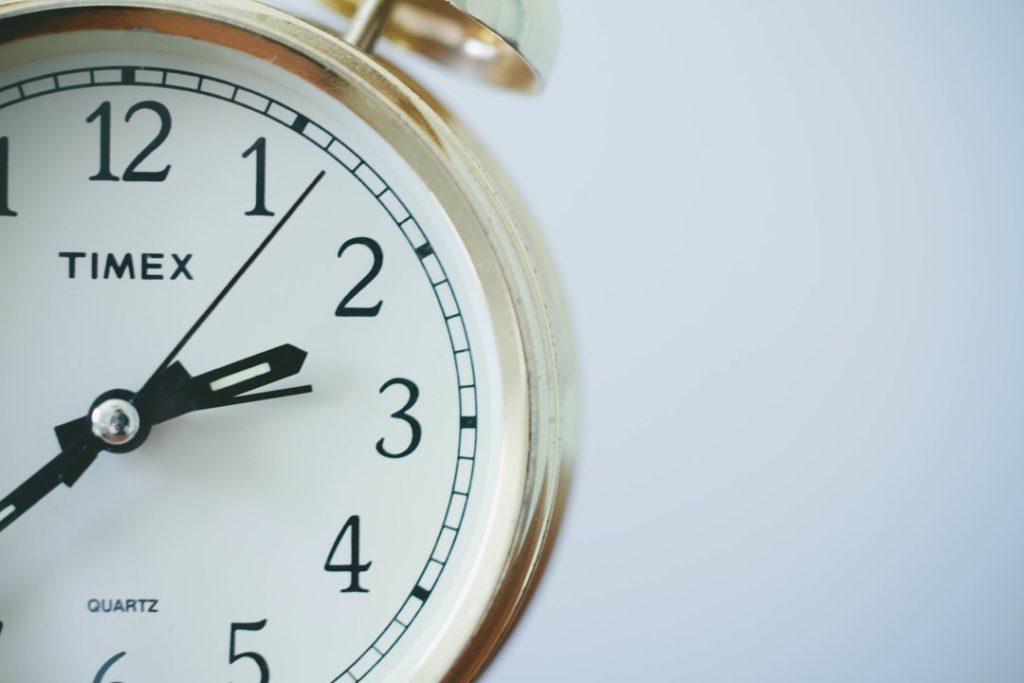 Time Commitment
An online school still requires a reasonable time commitment. However, you do not have to spend hours in a classroom and additional hours studying. As a half-time student, you have more flexibility. You typically have specific days during the week when your assignments are due and can work whenever you wish. In some online schools, professors may offer live videos of classroom sessions as optional supplements.
Part-time students do not have to study for as many hours as full-time students. So, you can manage your work, family, and social commitments. With online colleges, most programs have multiple terms each year. For example, an on-campus program may have two semesters that start in January and September and last for several months.
There may be an optional summer term as well. Other schools may have consecutive terms that last for 10 weeks each. In this case, a full-time student would take two classes per term, and a half-time student would only take one. Make sure that your desired school has a term structure that works for your needs. And also know how your online college works.
Dedicated Support
Most online colleges today assign each student to a counselor or peer who is like an advocate. That individual will help you change classes, enroll in classes for upcoming terms, answer questions about your degree path, and more. Some colleges utilize software programs that track what you do and feature prompts to help you. For example, if you must post to a discussion board on a Wednesday, the system may alert your peer or counselor to remind you to post on Wednesday morning.
That individual will reach out to you to remind you. Since colleges understand that most half-time students are busy adults with hectic schedules, this benefit is one that can help you avoid grade penalties for late assignments. However, if you have an upcoming surgery or another setback, your professor will work with you to help you get assignments in or extend deadlines. If you have a hectic schedule, look for online colleges that will work with you in ways such as these.
Is Part-time School Right for You?
Going to an online school on a part-time basis is both possible and beneficial. The main potential drawbacks are slightly higher tuition rates at some schools and a longer time requirement to finish a degree program. Also, you may not have as many scholarship opportunities.
If you are not in a hurry to finish your degree and are comfortable with the tuition rate from the school that you choose, taking an online program on a half-time basis can change your future and open new doors for you. Also, it will give you something productive to do in your free time.
Completing your assignments can give you a sense of accomplishment and satisfaction, and those positive feelings can help you boost your confidence. As a professional, that confidence and the time management skills that you learn will make you a more effective leader.
When you compare schools, look to see if they offer half-time programs or single classes. Some schools only offer a structured program that is equal to full-time studying. However, certain schools specialize in single classes or half-time enrollment programs.
---
Related: