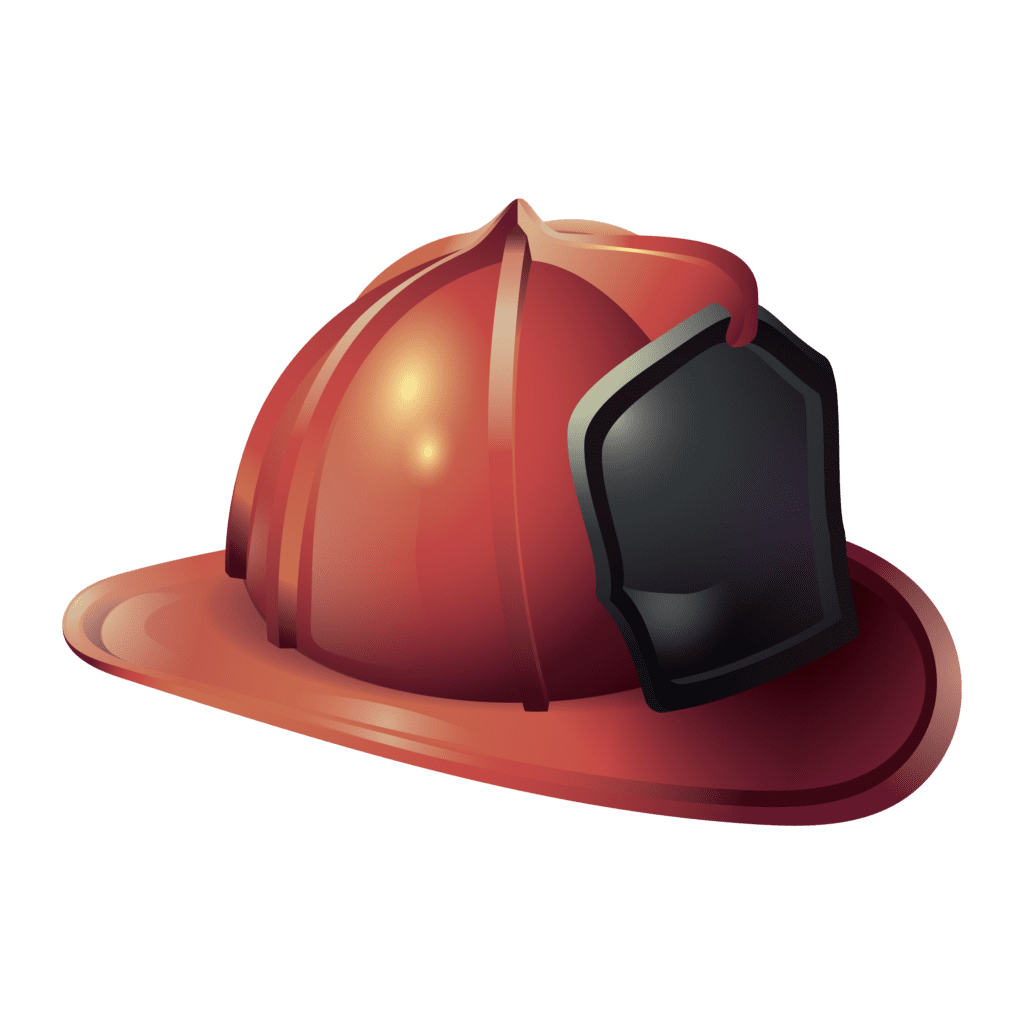 There are many fire science jobs available with a Fire Science associate degree so you can jumpstart your career with 2 years of education.
One of the most exciting and expanding career paths out there is choosing to pursue an associate degree in fire science. Individuals who have a passion for providing safety to the community as a whole are well-suited for the training required in this field.
According to the NFPA, firefighters responded to more than one million fires in 2020 alone. With the increase of forest fires across the nation, these jobs will be in higher demand. As expected, it's not surprising to discover that many job opportunities exist for someone earning an associate's degree in fire science.
Training can open the doors for many exciting options that ultimately help with the well-being and safety of others. More specifically, the associate's degree provides the framework for further studies and advancement should anyone wish to pursue it in the future. The curriculum can differ slightly depending on a specific program of study.
However, topics covered can include fire prevention, emergency service principles, fire behavior and combustion, legal issues, and fire department administration. Degree seekers would also be responsible for general knowledge courses. Course selection is typically available either at a university, community college or in an online setting.
---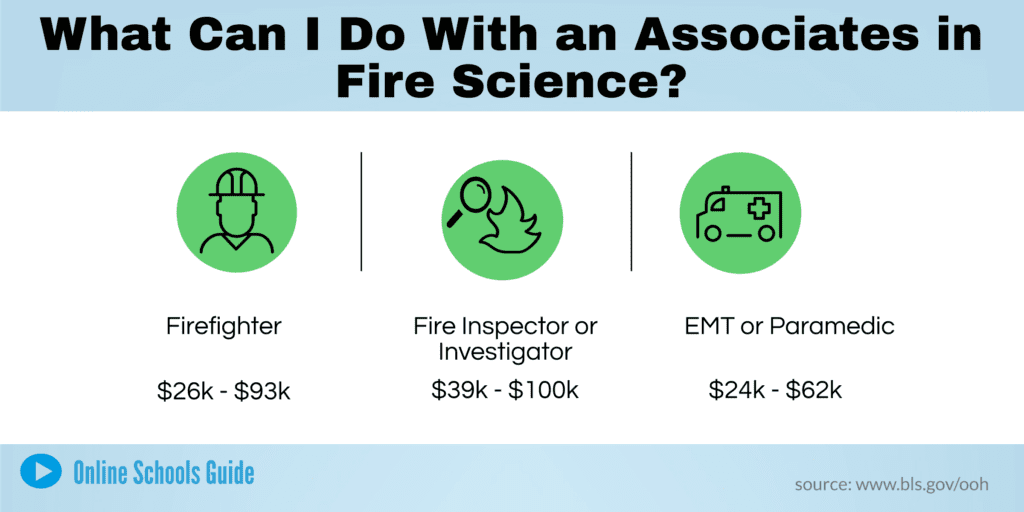 ---
What Jobs Can You Get With An Associates Degree In Fire Science?
Individuals who have recently graduated with a Fire Science Associates Degree are qualified for many different positions. Below are some of the most common entry-level positions for someone with this associate-level training.
Firefighters– A firefighter can respond to emergencies, put fires out, and drive trucks.
EMS Providers– Otherwise known as emergency medical service providers, these individuals respond to life-threatening situations, including accidents, strokes, overdoses, and much more.
Police officers– A police officer serves as a beacon to serve and protect the community.
With additional experience, these are considered the top careers with an associate degree in fire science.
Fire Captains– A captain has a big responsibility to oversee the entire department of firefighters. They typically work 24-hour shifts.
Deputy Fire Chief- This job is for those with advanced firefighting experience, and it involves an array of administrative duties. Primary responsibilities include training firefighters and implementing policies and procedures.
Manager of Client Services– These people handle customer service relations and overall communication in the department.
Fire Inspectors and Investigators – Fire inspectors inspect businesses to prevent situations that may cause a fire and investigators find out why fires occur.
Earning a degree in fire science is an excellent place to begin for those who want to have a long and fulfilling career. The jobs can provide ample training and real-world responses to traumatic events critical for success in later endeavors.
---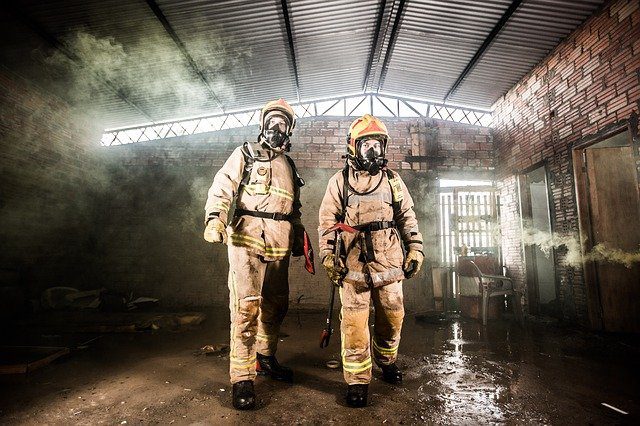 How Much Can You Make With An Associates Degree In Fire Science?
Median salaries for firefighters are around $50,000 a year. For an EMS, the median pay is around $35,000. Police officers' median salary is approximately $67,000 per year, but that number varies depending on which state someone resides in.
The median salaries for higher-paying fire science careers with an associate degree are as follows. Fire captains throughout the country earn roughly $70,000 per year. A deputy chief's salary is around $85,000 per year. A manager of client services can earn around $73,000 a year. The ability to be considered for higher-paying careers comes with more experience.
What Is The Job Outlook With A Degree In Fire Science?
Since the jobs performed by individuals with an associate degree in fire science are considered high risk, the outlook for these professions remains excellent. According to the Bureau of Labor Statistics (BLS), careers for those with fire science degrees will grow at least three percent by the year 2028.
The outlook is even higher for firefighters, with an expected increase of roughly eight percent (8%) between 2020 and 2030. Likewise, an EMS can expect an above-average outlook, with a projection of eleven percent (11%). Finally, for police officers, it's expected to grow by about seven percent (7%). In summary, the risky nature of many of these jobs indicates a need for well-trained individuals who genuinely have a passion for serving others.
Your Career In Fire Science
There are many pathways to choose from when deciding to earn one of the Top Online Associate Degrees in Fire Science. Much of the work available prepares anyone to handle careers dedicated to public safety as a whole. Someone who enjoys serving others and can devote the necessary training to protecting themselves will discover it is a rewarding option.
---
Related: