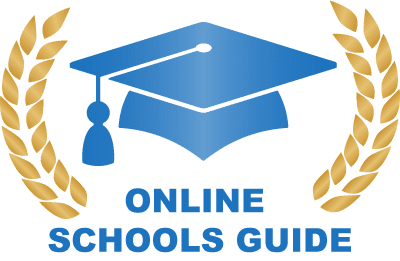 Are you Interested in a Career in Health Administration? If so we have created an Online Healthcare Administration Guide for you!
Online School Guides have all the information you need to help you navigate what type of degree and career you would like to have in this field.
Certificate In Healthcare Administration
For anyone interested in the financial and operations side within the medical and public health industries, health care administration may be a very rewarding field. Many students who are interested in one day becoming a healthcare administrator start with a bachelor's degree in healthcare administration or a Master of Health Administration degree. Added to that is a very effective way to earn credentials, qualifications, and more advanced skills are through certifications in healthcare administration.
What Is A Healthcare Administration Certificate?
There are many different types of certifications that students can earn within the healthcare administration field, including in the area of healthcare management. Some examples of those are certified medical manager, certified healthcare administrative professional, certified professional and health care risk management manager, or fellow of the American College of Healthcare Executives.
There are also certifications that are available in IT and Informatics which include certified professionals in healthcare information and management systems. On the financial side of things, students can earn a certificate as a healthcare financial professional or revenue cycle executive and cycle professionally. Under the quality control area of health care management, students can obtain a certification in professional and health care quality or health care access manager.
How Do I Become A Healthcare Administrator?
The field of health care is growing at a much faster rate than most industries currently. To become a healthcare administrator, a student will be trained to be involved with the daily operations of a health care or medical facility, especially when it comes to efficiency, finance, and staffing. Graduates in healthcare administration can work in a variety of areas, such as nursing homes, hospitals, outpatient clinics, and other health care facilities.
According to the United States Bureau of Labor Statistics, healthcare administrators work under the heading of "Medical and Health Services Managers," and can make a median salary of around $105,000 per year as of May 2020. The role of a healthcare administrator is very challenging but can also be very rewarding and it's expected to grow at least 32 percent between the years of 2020 and 2030. This means there will be plenty of opportunities for candidates who have a good educational background as well as clinical experience in the healthcare administration field.
Is A Career In Healthcare Administration Worth It?
Yes, a master's in healthcare administration is definitely worth the amount of education and clinical experience it takes to obtain a degree and certifications. According to the United States Bureau of Labor Statistics, job growth is set to continue to increase from 15 to 30 percent over the next decade in all the different fields under the healthcare administration umbrella.
Students will be able to work as directors of operations, health care consultants, project managers, chief operating officers, or practice administrators. Graduates will be responsible for ensuring that healthcare facilities operate smoothly and will oversee specific departments or, in many cases, entire healthcare facilities while juggling a variety of tasks on a daily basis in conducting assessments and evaluations to be able to plan properly for the future of the facility.
Online Certificate Programs
Many health administration degrees and certificate programs are available fully online as well as with traditional classroom work, but online degrees are very rewarding since students can embark on their studies on a very flexible schedule so that they can do their course work around full or part-time employment obligations as well as family and personal obligations.
Online programs are very focused so that students are not wasting their time with classes that they do not need and can focus on the ones that will help propel them to advanced levels in their chosen field of healthcare administration.
---
Associate Degree In Healthcare Administration
Students who enter an online associate degree program in healthcare management will learn about a wide range of topics, such as medical terminology, health care technology, medical office administrative skills, and marketing skills. This type of degree program will prepare students for entry-level administrative jobs in the healthcare industry, and they will have the option to transfer their credits to a Bachelor of Healthcare Administration program in the future.
What Is An Associate Degree In Healthcare Administration?
This type of associate degree will teach students the fundamentals that they will need to work in a medical office, including how to maintain the records of patients and even how to supervise other employees. Technology has become a very important part of the healthcare industry, so many associate degree programs in healthcare will include courses that will teach students the skills they need to properly operate healthcare data systems and even medical coding.
What Is The Average Healthcare Administrator's Salary?
The healthcare industry is one of the fastest-growing industries in the United States currently. Health care jobs offer stability, job security, and very decent pay ranges. With healthcare administration comes with great responsibilities, but it can definitely be worth the challenge since graduates can make up to $105,000 or more per year as they advance throughout their careers.
An online associate degree in healthcare management will prepare graduates for a variety of different careers, such as health information technicians, medical secretaries, medical assistants, or medical records clerks. According to the United States Bureau of Labor Statistics, a job growth rate of up to 30 percent each year over the next 10 years is predicted.
Graduates with an associate degree in healthcare management can also take certification classes and take a variety of exams that can help them advance their careers in fields such as medical auditing, medical coding, and medical billing. These types of certifications will garner the graduate a higher salary with their associate degree and healthcare management.
What Can You Do With An Associate Degree in Healthcare Administration?
Healthcare administrators can do a variety of tasks and graduates of these types of programs should be prepared to work in fast-paced work environments while enjoying a variety of different challenges throughout their careers. This type of field involves working at a management level in a variety of career paths that helps the healthcare facility operate properly, which includes nursing staff, physicians, and other employees at a healthcare facility.
It's a challenging but very exciting and rewarding career that allows graduates to make an impact on the community in which they live and work while contributing to the improvement of health care services that the facility they obtained a job at can do for patients. Healthcare administrators can enter into an array of different career paths, from a chief operating officer (CEO) of a hospital or other healthcare organization, medical managers, medical equipment managers, and nursing home administrators to medical coders, medical billers, and even healthcare office managers.
Graduates with this type of degree will be able to garner a salary of around $50,000 per year on the lower end to a whopping $105,000 or more per year as graduates further their education, obtain certifications, and reach higher levels in their healthcare administration careers. Between job growth, salary levels, and job security, healthcare administration is a great field for students to enter into.
---
Bachelors In Healthcare Administration
With a bachelor's degree in healthcare administration, graduates will have their choice of a variety of different positions in the healthcare field. There is also the very real possibility the graduates will see a major increase in their salaries since they will be able to advance in their careers and will have the option to continue their education to receive their master's degree in Health Administration or even a Master of Business Administration degree in which they can specialize in healthcare administration.
What Roles Can You Fill with a Bachelor's Degree in Healthcare Administration?
While there is a multitude of different positions that graduates with a bachelor's degree in healthcare administration will qualify to apply for, a few of the most prominent ones include chief operating officer (CEO) of a healthcare facility, such as a hospital, nursing home, or medical facility, a practice administrator, a healthcare consultant, a public relations specialist, or a process analysis in the field of healthcare.
As a CEO, graduates can make around $160,000 per year, and as practice administrators, graduates can garner a salary of more than $80,000 per year. Healthcare consulting pays around $77,000 per year while a process analyst can bring in about $76,000 per year and a public relations specialist can pull in a salary of more than $60,000 per year.
Is Healthcare Administration A Good Career Choice?
Healthcare administration is a great career choice because, according to the Bureau of Labor Statistics (BLS), employment in this particular field is growing much faster than the rate for all other occupations. There is projected to be approximately a 32 percent growth in the industry from 2019 through 2029. This growth in the healthcare administration and management fields seems to stem from an array of different factors, such as increasing longevity in the field and aging baby boomers who are now retiring. An aging population also means a greater need for more health care services.
Another reason this is a great career field is that there is a competitive salary base along with job security and stability. Healthcare administration can be a very lucrative career path with a wide range of responsibilities, but it is definitely worth the challenge since the median income in May of 2020 was nearly $105,000 per year.
Is A Bachelor's Degree In Healthcare Administration Hard?
Earning a bachelor's degree in healthcare management can be difficult because there is a variety of classes that are required for this type of degree. Students will be tasked with learning very good communication skills as well as financing and budgeting skills so that they will be able to be in a leadership role at a health care facility, such as a nursing home, hospital, drug and alcohol treatment center, or a variety of other health care settings.
Earning a degree in healthcare means also learning a variety of business skills to help overcome any business-related challenges the graduate will face when they become a healthcare administrator in the real world. Students in a bachelor's degree program for healthcare administration will learn all of the skills and knowledge that they will need so that they are very well prepared for the very diverse and rapidly growing field of healthcare administration and healthcare management.
Keep in mind that many recent changes that have happened in the healthcare field across the nation have made the healthcare administration professional's role more important than ever before. Graduates will be responsible for basically running a business that is cost-effective and extremely efficient to be able to keep patience and staff members both happy and healthy.
---
Masters Degree in Healthcare Administration
For those interested in the healthcare field, an MHA (Master of Health Administration) degree may seem like the most common choice, but students can also opt to embark on a Master of Business Administration degree instead. This type of degree program allows students to choose a specific concentration or specialization and one of those choices is healthcare administration.
Is It Better To Get An MBA or MHA?
Both degree programs will teach students the business skills that they need to succeed in the Health Administration industry as well as business principles when it comes to the healthcare field. Students will be prepared to become leaders in their field and will have a vast opportunity to advance in their careers while garnering six-figure salaries.
Overall, a student who obtains their master of Health Administration degree or their master of business administration degree with a specialization and healthcare administration will be very well prepared for a career as a healthcare administrator and will be able to operate a health care facility efficiently and successfully.
How Useful Is A Master's In Healthcare Administration??
For anyone who wants to embark on a career path in the healthcare industry that is focused on helping patients receive optimal medical care while improving their health and wellness and who wants to take on a leadership role in the healthcare industry, a master's degree in healthcare administration is definitely a degree they should work towards.
The health care management industry is set to grow by 32 percent between the years 2019 and 2029 according to the United States Bureau of Labor Statistics, which just happens to be three times the average job growth rate for all other professions. One of the main factors of this fast growth rate of jobs in hospitals as well as clinics and other medical facilities is the new technology that is being used along with the ever-changing regulations and laws when it comes to the health care industry.
A master's degree in healthcare administration helps the graduate become a professional that is set apart from others seeking these same types of leadership roles. Graduates will also enjoy very competitive salary rates throughout their careers and can make an excess of $100,000 per year as the CEO of a hospital or nursing facility, a medical manager a very government-run facility, or a variety of other leadership-style jobs.
How Long Does An Online Master's Degree In Healthcare Administration Take?
The length of time it takes to earn a master's degree in healthcare administration largely depends on the college or university in which the student enrolls as well as the different types of programs that are offered. In today's world of technology, nearly all colleges and universities offer a variety of degree programs fully online, which definitely includes master's degrees in healthcare administration.
Many students opt for this because they can work at their own pace during the hours they have available in the daytime or even nighttime to complete their coursework. Some of those programs only take 15 to 16 weeks to complete and can be even shorter during the summer with only 10 to 12 weeks of classwork. Full-time students in a master's degree in healthcare administration program can usually complete the program in only two or three trimesters or semesters, which means they are done with their degree program within 18 months to two years.
Can You Become a CEO of a Hospital With An Online Master's Degree In Healthcare Administration?
To become the CEO (Chief Executive Officer) at the hospital or any other medical facility, a graduate will need several years of education as well as professional development, which they can achieve by obtaining a master's degree in healthcare administration.
To qualify for this type of an executive role in the field of health care, graduates must have at least a bachelor's degree, but most hospitals will require a CEO candidate to have at least a master's degree in either health care administration or business administration with a specialization in health care administration. This is because the position of CEO is a top leadership position in which the person must have major business skills as well as fundamental skills that are required for a high-level management role, such as leadership, strategy, planning, and communication skills.
Many CEOs of hospitals have earned a variety of industry-related licenses although, according to the Bureau of Labor Statistics in the United States, the specific requirements for those licenses vary from state to state. There are many certifications and distinctions that can help potential hospital CEO to improve their career advancement potential through additional skills and knowledge. For example, a person with a master's degree in healthcare administration can take online classes for certifications in medical office management through the Professional Association of Healthcare Office Management.
Also, the American Health Information Management Association offers a health information management certification, and the American College of Healthcare Administrators offers a certification exam and certificate in a nursing home and assisted living administration.
Doctorate Degree in Heathcare Administration
How do I get a PHD in hospital administration?
The demand for healthcare professionals is rapidly growing throughout the United States and the United States Bureau of Labor Statistics projects that, between the years of 2016 and 2026, the healthcare field will grow by 18 percent. That means about roughly 2.3 million new jobs within the healthcare field and healthcare administrators serve a very important role in today's medical-related field. They work to support physicians and providers, manage services as well as staffing, and enforce policies of the medical facility for which they work. Students who earn a doctorate in healthcare administration will be provided with the skills and credentials that are needed to progress in this very lucrative career. Like many doctoral degree programs, the emphasis is on the research and scholarship areas when it comes to the healthcare administration doctoral program. The core curriculum will basically focus on the required courses for the program, such as different methods of research and design, research in healthcare, and applied statistics. Students will learn to read, analyze and evaluate research in the healthcare administration field and will even have the opportunity to create their own research projects. Students will also learn about healthcare policies and regulations since, as graduates, they will be responsible for implementing those in their careers at the facilities in which they work. Students will also be taught more in-depth about the economic and financial areas of healthcare as well as community and global health and healthcare information.
What is a Doctor of Health Administration, and Is It Worth It?
A Doctor of Health Administration degree is the most advanced degree you can possibly earn in the field of healthcare administration. Graduates will be well versed in an array of different topics to be able to operate healthcare organizations in a very complex medical environment. Those areas include regulations and compliance, human resource management, health care policy, finance, forecasting and planning, and communications. Students will also learn all the ethical considerations and how to strategize the vision of the organization they work for to become well-respected leaders in their field. These types of positions require the person to be able to protect healthcare providers as well as patients through their knowledge and skill which is more important than ever before in the healthcare industry. The program and degree are definitely worth it since healthcare administrators can make in excess of $100,000 with the median income being at around $88,000 per year, according to the United States Bureau of Labor Statistics for a hospital administrator. According to the latest reports, nursing home administrators bring in an annual income of between $108,000 per year and $135,000 per year with the average being right around $122,000 per year. Other jobs that are available for professionals who hold a doctorate in healthcare administration are directors of government health care agencies and a variety of other facilities and leadership roles.
Is a DHA a doctor?
A person who holds a doctorate degree in healthcare administration is not a medical doctor but they are a doctor that is found in the executive ranks a variety of big insurance companies, medical device firms, in major healthcare organizations within the private and public sectors. These people normally have years of experience in healthcare administration and within the healthcare industry itself. A health care administrator is tasked with leading health care organizations and medical facilities that they work for in the main leadership role and will need to have the skills, experience, and perspective to guide the agency in the correct direction to overcome any issues and to leave it operating smoothly and efficiently at all times. They are in charge of the financial aspect of health care organizations as well as the procedural side and have to ensure that all rules and regulations in the state in which the medical facility is located are followed properly. Many times they are also in charge of employees and other staffing issues also.
How long does a DHA take?
Students will be required to complete about 60 credit hours of coursework, which averages out to around a total of 20 courses throughout the program. Some PhD in Healthcare Administration programs may differ and online programs can take less or more time to complete, depending on the amount of time a student has to dedicate to their coursework, since he or she can work at their own pace. A full-time student may take between two and four years to finish the entire program. Students will take advanced courses first before undergoing a comprehensive examination. Students will also start to research and prepare for a dissertation and some programs may allow students to do that early on or in the latter part of their program. Health care administration doctorate programs are created to prepare students for leadership roles in the healthcare field, such as hospital administrator positions or executive director positions. The curriculum will include courses in human resources, leadership, and business. Many employers prefer graduates to have advanced degrees in Health Administration to be able to promote them to top-level executive positions, such as health information manager or clinical manager, and those positions require an advanced degree.
Related: