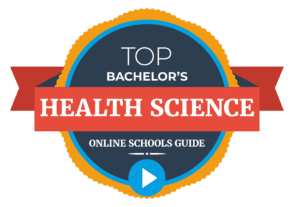 The top Health Science bachelor's degrees online offer students a flexible path to earn a degree for a career in health or medical fields.
As we look at today's society, choosing to enter the healthcare industry is one leap worth going for. In addition, the health science field is projected to grow over the next ten to twenty years due to the aging population or the Baby boom generation.
According to the Population Reference Bureau (PRB), the number of Americans ages 65 and older will nearly double from 52 million in 2018 to 95 million by 2060. So, this is the time to get into a fantastic healthcare career that will bring promotion opportunities and also higher salaries. So, health professionals working or deciding to make a career change may find a bachelor's degree in Health Science appealing.
---
How we Ranked the Best Online Bachelor's in Health Science
The editors at Online Schools Guide found schools offering degrees in Health Science that are online or also hybrid. Then, we ranked the online Health Science degree programs based on reputation, cost, and future salary.
Below are the top Health Science Bachelor's degrees online. The criteria to make the list depends on affordability, convenience, rankings, and accreditations. Many are military-friendly environments and also provide several concentrations. 
---
1. University of Massachusetts at Amherst

University of Massachusetts's BA in Health Studies program offers undergraduate students a degree to enhance their knowledge and also skills in the healthcare industry. The BA in Health Studies program benefits graduates working in healthcare administration, healthcare management, public health facilities, health advocacy and policy, and also substance abuse centers. 
The 120-credit curriculum provides flexible class scheduling and accepts up to 105 credits of prior health-related coursework, including work or life experiences. The BA in HS degree is part of the University Without Walls academic program (UWW), but is only available at UMass. UWW helps working adults in completing their undergraduate degrees at a world-class University.
UMass is one of the best online health science degree programs in the Northeast. UMass is a military-friendly school, assisting veterans and also active duty personnel for over 45 years. Additionally, this bachelor's in health studies program has accreditation from the New England Commission of Higher Education.
Program highlights: 120 credits, military-friendly, world-class University, transfer credits accepted.
---
2. Purdue University Global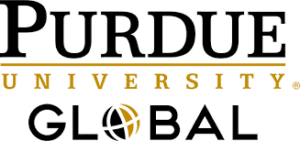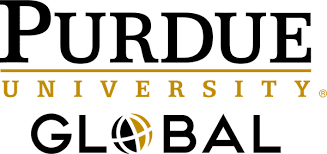 The BS in Health Science at Purdue University Global offers a 180-credit hour program, providing students with several start date options. The curriculum will touch on Research Methods for Health Sciences, Epidemiology and Biostatistics, Practices in Public Health, Environmental Health, and also Advanced Health Informatics.
The courses will run for ten weeks. Additionally, students should expect to spend fifteen to eighteen hours per week on each course. This degree includes thirty-three core credits and sixty significant credits. Undergraduate students have the option to choose up to 87 electives as well.
Purdue University Global has HLC accreditation and offers reductions on tuition rates for all veterans, active duty military members, and also their spouses. Additionally, earned credit from prior institutions may be accepted. Purdue University Global provides a twenty-five percent discount to International students living outside the US while studying abroad. Furthermore, this BS in Health Science is among the best online health science degree programs nationwide.
Program Highlights: 180 credits, several start dates, low tuition rates, many electives offered, and welcoming International students!
---
3. West Texas A&M University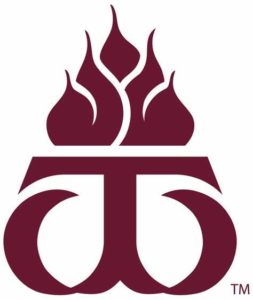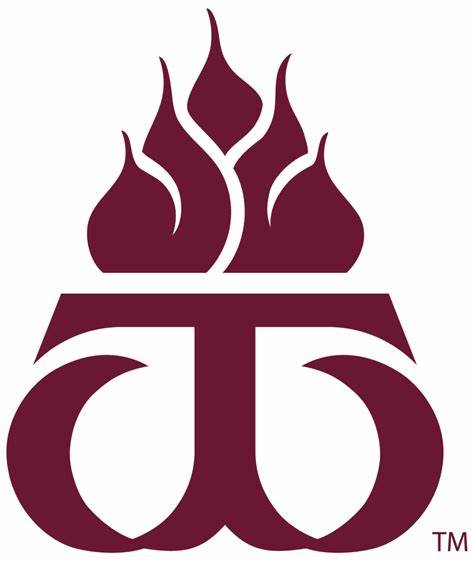 West Texas A&M University's BS in Health Science degree provides undergraduate students with a 120-credit hour curriculum. Students will learn how to research health conditions related to aging, analyze gerontology issues with retirement, illness, or housing conditions, manage or maintain medication safety precautions, and develop community assistance such as nutrition, fitness, and wellness programs.
In addition, students will learn communication, problem-solving, and writing skills. WTAMU nursing and health science programs have accreditation from the Commission on Collegiate Nursing Education (CCNE) and also approval from the Texas Board of Nursing. Furthermore, West Texas A&M University has accreditation from the Southern Association of Colleges and Schools Commission on Colleges (SACSCOC). Additionally, the university is a military-friendly school and offers discounts to all eligible veterans and military personnel.
Program Highlights: 120 credits, several accreditations, affordable, military-friendly.
---
4. Northern Arizona University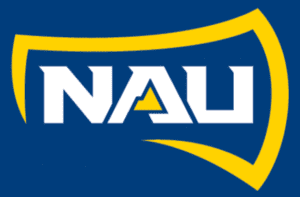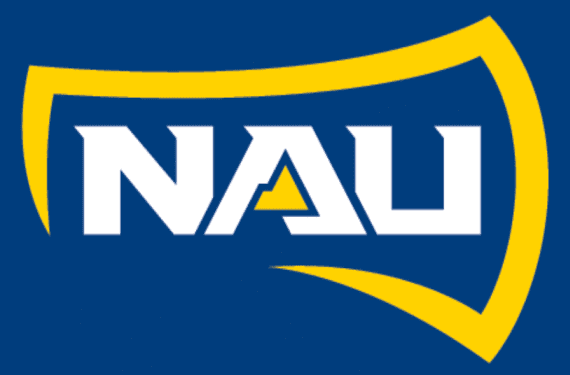 Northern Arizona University offers a Bachelor's degree in Health Science with a concentration in Public Health. The program is a total of 120 credits. Undergraduates interested in a healthcare career and improving the lives of those around them are an excellent fit for this program.
The BS in Health Science: public health offers courses that inspire integrity and discipline. The course layout will cover basic public health concepts and processes and prepare students to become health professionals. The program also provides flexible class formats and convenient online assistance to all students. NAU is ready to prepare students for employment opportunities such as hospitals, schools, government-run health organizations, and businesses within the private sector.
To enroll in the BS in Health Sciences program, students must obtain a 3.0 cumulative GPA, 3.0 GPA in the last 30 college credits, or a 2.5 cumulative GPA and three years of public health work experience. Additionally, NAU has accreditation from the Higher Learning Commission (HLC), one of six regional associations recognized by the U.S. Department of Education.
Program Highlights: 120 credits, high skillset learned, regionally accredited.
---
5. University of South Dakota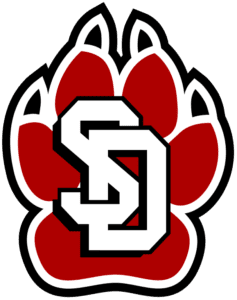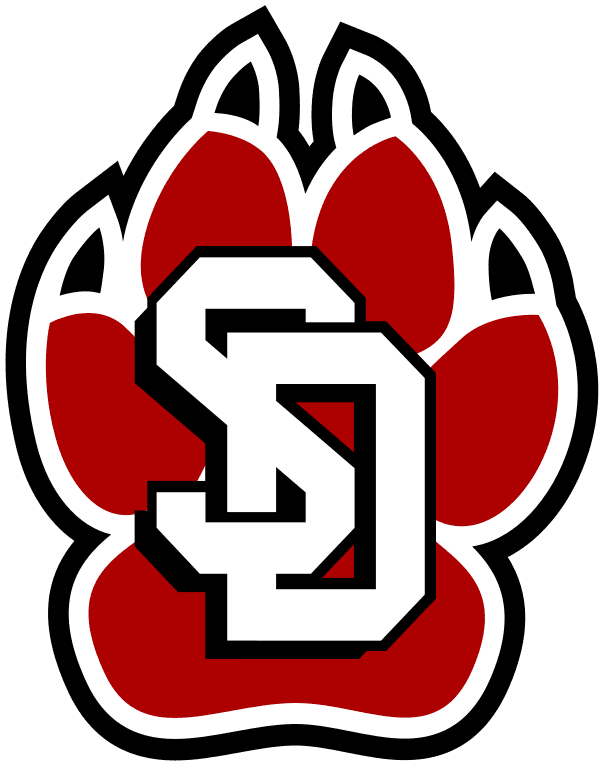 University of South Dakota's Bachelor's degree in Health Sciences is a fully online program providing 120 credit hours, which includes forty-four core credits. This interdisciplinary bachelor's program also offers six career paths students can cater to their academic goals.
Students will learn interpersonal skills for health and human service career positions. Each offers a specialized group of courses to help guide the student in preparing for the correct healthcare-setting position for employment. The career study options are pre-professional studies, healthcare studies, healthcare advancement studies, undergraduate clinical informatics, undergraduate public health, and undergraduate research.
USD's BS in Health Sciences program provides a low student-to-faculty ratio. Additionally, the college has accreditation from the Higher Learning Commission (HLC). Although available online, all BS in Health Sciences courses may be available to students in the Sioux Falls and Rapid City campuses.
Program Highlights: 120 credits, low student-teacher ratio, six career paths.
---
6. Florida Gulf Coast University
The BS in Health Science program at Florida Gulf Coast University offers undergraduate students an interdisciplinary program of a total of 120 credit hours. This program provides career advancement opportunities to health professionals and entry-level prospects that seek healthcare careers.
Students who desire or are interested in the health profession of physical and occupational therapists may find the BS in Health Science enlightening. Transfer credits can help eligible students finish their BSHS degree in half the time.
Florida Gulf Coast University (FGCU) has accreditation from the Southern Association of Colleges and Schools Commission on Colleges (SACSCOC), which offers associate, baccalaureate, master's, and doctoral degrees awards. Additionally, FGCU is a military-friendly institution.
Program Highlights: 120 credits, military-friendly, several accreditations, transfer credits accepted, highly ranked.
---
7. George Washington University Online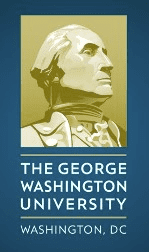 George Washington University Online provides the BS in Health Sciences in several concentration options to undergraduate students and Military personnel. All programs will include 120 credit hours.
Most programs have three components to complete the degree. They include advanced standing and electives (45-60 cr.), general education (24 cr.), and major courses (36 cr.).  In some cases, specific concentrations of health science degrees are only for military occupation and status. Each BSHS program concentration is slightly different from the rest. However, they all provide a robust curriculum with foundational knowledge in preparing students for each specialization and career path.
For example, the foundational courses in the BSHS clinical health program will introduce students to Current Issues in Bioethics, Psychosocial Aspects of Health and Illness, Disaster Response Planning & Management, and Infectious Diseases & Bioterrorism. The programs at GW Online provide low student-to-faculty ratios and have accreditation from the Middle States Commission on Higher Education (MSCHE).
Program Highlights: 120 credits, several specializations within the degree, regionally accredited.
---
8. West Virginia State University


The BS in Health Science degree at West Virginia State University offers students a fully online comprehensive program designed to enrich their minds of students through social interaction and health informatics.
The program will cover various areas, such as statistics, sociology, nutrition, and health assessment. Students will learn to develop programs related to health and society while building a solid comprehension of practical theories of health development and human growth.
The total BSHS online program is 120 credits, and undergraduates can complete the BSHS program within two to four years. Furthermore, the program credits have three parts. They include 39 general education credits, 28 core health science credits, and 40 community health education credits. Up to 72 transfer credits are available from other institutions if eligible. The BS in Health Sciences program at WVSU has accreditation from the Higher Learning Commission, a North Central Association of Colleges and Schools commission. 
Program Highlights: 120 credits, many transfer credits accepted, fully online, 2-4 years.
---
9. University of Missouri – Columbia


The University of Missouri at Columbia offers the Bachelor of Health Science degree to undergraduates working toward a career in the healthcare industry. This program is 120 credit hours and consists of general education credits, electives, thirty-three core health courses, and twelve credits of diversity courses. Students take classes through the Missouri Online learning platform.
General education credits provide a strong reflection of the health science degree. So, students should pick classes to prepare them for future employment in the healthcare field. The program is available entirely online. However, students may have the option of a traditional one on the Columbia campus.
The curriculum includes health education, epidemiology, environmental health, communication, diversity, and also culture courses. Furthermore, the school encourages students to include a minor or certificate along with their BHS degree.
Program Highlights: 120 credits, online and traditional formats, and also an exceptional curriculum
---
10. Old Dominion University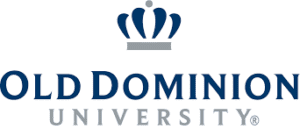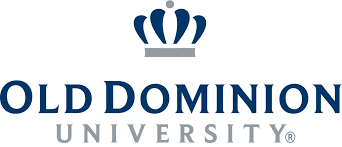 Old Dominion University's Bachelor of Science in Health Sciences program is for current or prospective health professionals. Additionally, this degree includes a concentration in Health Services Administration.
Students in the BHS-HSA program learn the functions of healthcare management, public health regulations and policies, program planning, and also budgeting. Students will gain the skills and knowledge to establish a rewarding health management career and become successful business professionals. Furthermore, graduates of BHS degrees at ODU have a 97 percent satisfaction rate. The program is also one of the top undergraduate programs certified by the Association of University Programs in Health Administration (AUPHA) in the US. 
BHS graduates may find employment in hospitals, wellness or fitness centers, home health agencies, and also public health departments. Additionally, ODU is proud to be a strong military supporter. The school provides discounted tuition rates to all eligible military personnel and also veterans. Furthermore, Old Dominion University partners with the Southern Regional Education Board's Electronic Campus (SREB Electronic Campus).
Program Highlights: 120 credits, military-friendly, 97% satisfied students, top rankings.
---
What is the Job Outlook with a Health Science Bachelor's Degree?
The BLS expects jobs in health science to increase by twelve percent (12%) from 2021 to 2031. Additionally, career opportunities are in government offices, healthcare organizations, social services providers, and community outreach facilities. Improving the quality of care to patients will reduce costs and also provide better health outcomes to those in our care.
Health professionals teach patients how to live healthily and how avoid unnecessary exposure to diseases and illnesses. They also provide on-the-job training to new health workers. As a health professional with a BS in Health Science, you will need communication, problem-solving, and also outreach skills. Some computer technical skills may also be helpful.
How Much Can You Earn?
According to the Bureau of Labor Statistics (BLS), health educators and community health workers earn an average salary of $48,860. Furthermore, the salary range is from $30,440 to $70,720. Below are the highest-paying industries where individuals work in health science.
| Area or Sector | Annual Salary |
| --- | --- |
| Hospitals | $49,240 |
| Government | $47,400 |
| Religious, Civic, and Professional Orgs. | $46,910 |
| Outpatient Care Centers | $39,600 |
| Individual and Family Services | $38,700 |
BLS median annual wages for community health workers in top industries.
Why is Health Science a Good Major?
After earning a BS in Health Science degree, the career and employment options are considerable. Many health science graduates will find work as health educators, prevention program coordinators, emergency response coordinators, and also public health specialists.
Some may also find work as the healthcare administrator of a nursing facility or health information specialist. So, wherever your health career choice takes you, one of the best online health science degree programs will prepare you for your journey!
---
Related: