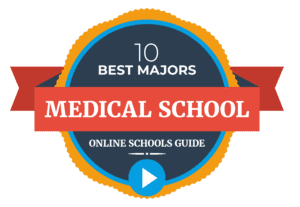 The best majors for med school are science and humanities degrees that include the prerequisite classes needed for admissions.
Have you been dreaming of going to Medical School? Maybe you thought about all the reasons you want to go, and even how hard and expensive it will be. Suddenly you realize you don't know what academic subjects will help get you there. So, is there a certain undergraduate major medical schools prefer?
Well, at first glance there is a lot of mythology that tells you that you must study within a specific field of the sciences to get started on the right foot. Most students at the top med schools have degrees that fit within the social, physical, and biological sciences and other sciences. However, at least 25% majored in something entirely different. These include degrees in the arts and humanities. So, does an undergrad matter for med school? The answer is yes. And no.
---
Our List of the Best Majors for Med School
We have compiled a top ten list, taking into account various factors, of the Best Majors for Medical School that are sure to help you get into medical school and get your medical education off to a great start.
---
1. Physical Science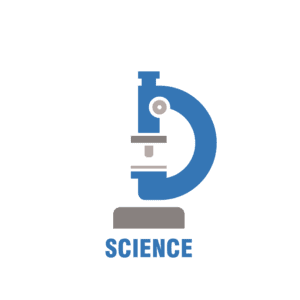 Physical Science majors graduate with a profound grasp on the world that is physical and yet nonliving. It is the opposite of life sciences. A physical sciences degree can include more specific disciplines like geology, astronomy, chemistry, meteorology, statistics, and mathematics. The physical sciences can help prepare the brain to dissect the inner workings of medicine and cellular complexity.
This major also provides students with a sound infrastructure for the MCAT. This makes it easier to enter the next phase of a doctor's educational journey. Those who focus their undergraduate career on the Physical Sciences have a good track record and can make close to $100,000 with no further education. Consider something to consider in case you go a different route after graduation.
---
2. Math and Statistics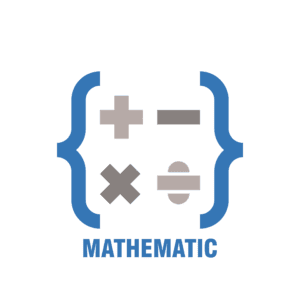 Math and Statistics are both critical disciplines in medical school. Studying them before taking the MCAT gives students a leg up. Learning to analyze data to solve problems is vital to best practices in medicine. There are also many excellent career paths with a degree in mathematics.
In other words, if you later decide that medical school is not your track, there will be no void of well-paying career opportunities for a math major. Most colleges require upper-level math and statistics undergraduate coursework. So, if nothing else, math or statistics majors meet some of the fundamentals necessary for a college pre med track. A math undergraduate degree will help you get into medical school.
---
3. Biological Sciences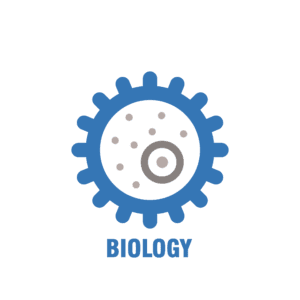 Biology makes up so much of our world, including organisms found under a microscope and how plants in nature thrive and how our bodies function at the cellular level. A degree in biological sciences can be an excellent fit for gaining the essential skills for a medical career. So, it's no surprise it is another best major.
Many disciplines beneath this broad umbrella are bound to entice a doctor-to-be. These include human biology, zoology, ecology, botany, neuroscience, and genetics. There are also many avenues with a heavy emphasis or focus on the human body, which can also boost your MCAT score and your medical school career. A biology major is also one of the most common among med school applicants. Nearly half of future physicians are biology majors. They have high acceptance rates and they tend to have the highest total MCAT scores.
---
4. Humanities
Yes, this often comes as a shock because it seems off the beaten path for the future physician. However, many medical schools encourage a major like this with non science courses. The world of medical school admissions is starting to respect the importance of Humanities majors more and more.
Humanities majors include philosophy, history, religion, literature, the arts, and foreign language degrees. This category has subjective studies of culture and humankind. Furthermore, a degree in Spanish is a huge asset for doctors.
For example, Mount Sinai School of Medicine created a specific track for non-science majors called the Humanities and Medicine Program. Not only does this program not require the MCAT, but it also does not require any of the science-based prerequisites that students may find at another medical school. More and more undergraduate majors see that the humanities can offer disciplines that build character and a more comprehensive approach to the workforce.
---
5. Social Sciences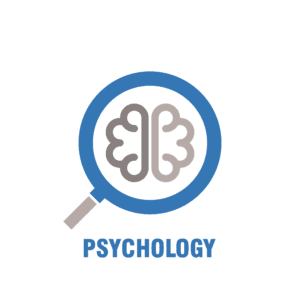 Social Science is a catch-all term for a wide range of studies that study humans more objectively. These studies may include the examination of human societies through anthropology, politics, economics, psychology, and of course, sociology. When working in the medical field non science classes are also important. One must grasp communication and social structures, including violence and crime, and gender and sexuality.
This, therefore, is a perfect field to dive into as a prerequisite for medical school. Many students who go this route take some challenging science courses, like noncalculus physics, as electives for extra preparation for applications. Psychology and Sociology students will surely ace the MCAT parts that brush on these concepts. Admittedly, there are more than a few medical School applicants with an undergraduate majoring in one of the social sciences.
---
6. Public Health
More and more medical school admissions officers are seeing Public Health majors who submit compelling applications. PH is a celebrated field, as many students who graduate from undergraduate public health programs show up to medical school with global awareness and a well-rounded perspective on medicine.
Top Online MPH or Masters in Public Health
An exciting possibility for public health majors is opportunities to study abroad in a medical context. PH looks good on any med school application. Those who complete an undergraduate degree in public health have many doors open, not only those on the traditional medical school path. This is to say, you never know where a contemporary degree like this one will lead as far as choosing your adventure.
---
7. Health Administration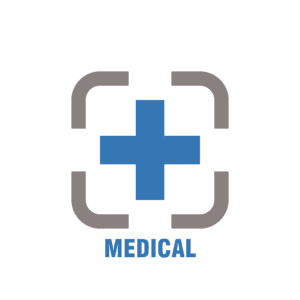 Many students applying for medical school start with a degree in Health Administration. There are a lot of benefits for a potential doctor to know the ins and outs of how health care and medical fieldwork. And how to apply that information to stellar patient care.
Healthcare Administration Degrees Guide
This major's new coursework includes ethical studies and medical terminology. And a whole segment of the degree is linked to financial management, which can lead to many other lucrative career paths if you veer from the original medical school plan.
---
8. English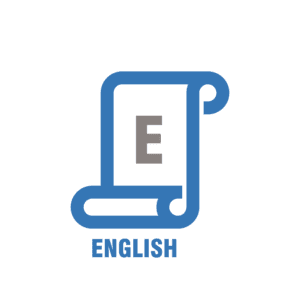 I know, another surprising premedical path. There are many examples of people who do it and find great success. One thing about English majors is they generally engage in a discipline they love. Knowing how to find joy in such a challenging field as medicine is a valid survival strategy.
Many English majors pursuing a medical path do better on the MCAT than their science-based degree-holding counterparts. Much of this results from their trained skill in reading and comprehension. Language and reading are very underrated aspects of taking the MCAT exam.
---
9. Biomedical Engineering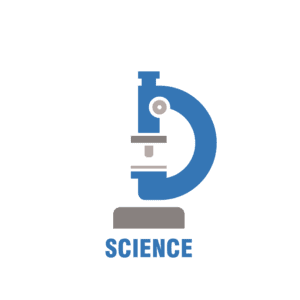 Biomedical Engineering is a popular STEM discipline for those interested in investing in a future career in medicine. Students in this discipline will get a foundation in medicine, engineering, and biomedical sciences all in one go.
One of the significant aspects of this biological sciences degree is that it often comes with clinical practice, which is a valuable pathway to undergo early on for a medical student. For example, in a clinical setting students may create artificial organs or heart monitors. This degree gives students many offerings as far as medicine is concerned and prepares them for a well-rounded approach to medical school. Another benefit is the salary possibilities directly out of undergrad for this degree.
---
10. Specialized Health Sciences
If you are already at the end of this article and still thinking what is a health science major? I am glad you're asking because it can mean many things. Undergraduate students who study Health Sciences choose to focus on nutrition, epidemiology, nursing, exercise science, or even healthcare management.
These health sciences programs have different pre med requirements and different structures. It often is the perfect entryway to medical school that allows for many options of interest to the student.
Many students decide to focus on legal issues related to healthcare, which is a fantastic foundation for any doctor-to-be. This degree leads students down various well-paid health care career paths. So, it is versatile if they choose a practice route other than their initial medical school aspirations.
---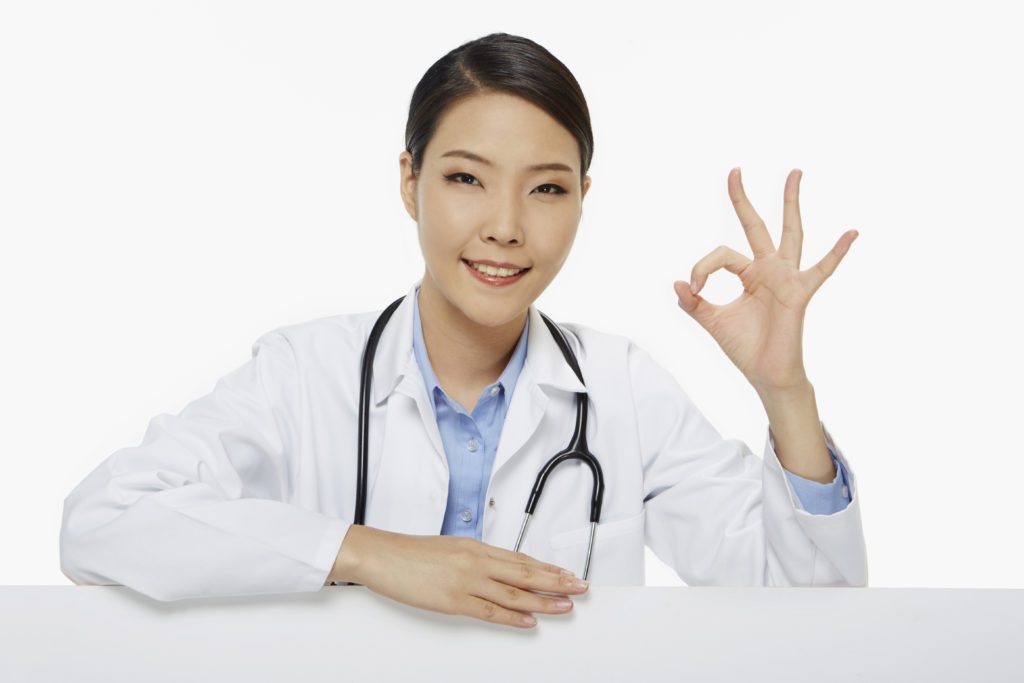 ---
Majors for Med School Prerequisite Coursework
It is rare to find a specific pre-med undergraduate major. So, a good rule of thumb is to fit the traditional med school prerequisites you need to attend medical school into a major that interests you. The prerequisite courses essential to have under your belt often include physics, organic chemistry, biochemistry, general biology, anatomy and physiology, English, calculus, and statistics.
Having some prerequisite courses in public health, psychology, and sociology in your pre med major doesn't hurt. Humanities and social sciences are cornerstones of higher education. It is also helpful for pre med majors to pick a field that will adequately support a foundation of knowledge for medical school but can come in many shapes and sizes.
---
What are the Preferred Majors for Med School?
The most recent data released by the Association of American of Medical Colleges (AAMC) acceptance rates were highest for students with an undergraduate degree in Biology. The next best major was Humanities and Social Science.
There is no set path to make an undergraduate student a successful medical school applicant. However, many options will take them where they want to go. If you are interested in the medical field but are unsure of medical school, it is great to pick something like one of the above majors. These are diverse examples and set graduates up for various outcomes. A Biology, organic chemistry, or biochemistry premed student can also choose a career in nursing or epidemiology.
Now is a dynamic time in the field of medicine with many ethical, practice-related, and research breakthroughs. Many of the disciplines listed provide a foundation for many careers you may want to pursue. And these majors can put you at various entry points at the front lines of medical advances. Don't forget to pick a route that is legitimately fun for you, brings you closer to who you want to be, fosters a greater understanding of the world, and inspires you to dream of the next step.
---
What are Med School Admissions Requirements?
The American Medical Association (AMA) offers a checklist for medical school applicants. This is a great resource that is also free. The exact requirements vary from school to school. However, most schools require pre med applicants to submit the items from the below list.
Education
Students need an undergraduate degree from an accredited school with a solid foundation in biological sciences. Additionally, they should complete the prerequisites like Biology Chemistry Physics Anatomy, as per the school's requirements.
Grades
Most schools require pre med students to have an overall Grade Point Average (GPA) of 3.50 or higher.
Test Scores
Most schools require candidates to take the medical college admission test (MCAT). Your MCAT score / MCAT scores should accompany your application.
Recommendations
Many schools also require students to submit letters of recommendation. Three letters are standard. Medical school admissions committees also like candidates with a lot of extracurriculars. So make sure you mention all of your volunteer experience, research experience, and clinical experience. Your applications should also showcase your critical analysis and reasoning skills.
Experiences
Relevant experiences can help enhance your chances of admission and also show you are passionate about your goals. For example, semester internships help students develop a variety of insights. Roles offering services help develop an understanding of caring for patients and health care overall.
Your Pre Med Undergraduate Degree
You want your application to stand out from other medical school applicants. At the same time, the best undergraduate majors are the ones that cover the prerequisite science and math classes. And certain majors are better than others, but the most common majors are not always the best.
Students can meet the pre med requirements by majoring in one of the most common science majors. For example, an undergraduate degree in biological sciences is a safe bet for any health care career. Or they can pick a nonscience major, like exercise science and economics, and take science classes for electives.
Some aspiring physicians have undergraduate degrees in sports medicine or exercise science kinesiology. Other med students have art history or engineering degrees. Both doctors and patients benefit from this comprehensive education.
Choosing the Best Majors for Med School
Well-rounded applicants who get into medical school have a high GPA (especially science GPA) and good MCAT scores. But they also follow what they find interesting, like a foreign language. Furthermore, people who speak Spanish or French have additional skills employers want.
And, if you do what you love for four years, it shows. So, don't just pick one of the average pre med majors, pick something that interests and makes sense to you. The best premed major for you is the one you want!
---
Additional Information on the Best Degrees for Med School
For additional resources and information about undergraduate majors, check out the Association of American Medical Colleges (AAMC) website. They provide the most recent AAMC data on admissions to help you determine schools that are a good fit. Good luck getting into one of your dream schools!
---
Related: