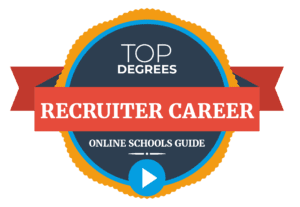 The top degrees for a Recruiter career have transferable skills like communication, relationship building, and problem-solving. A career as a Recruiter can be lucrative and fun!
Businesses hire Recruiters to find employees to fill open positions. There is no degree in Recruiting, but some degrees are well suited to this career path. A Recruiter is responsible for assessing a job candidate's abilities to determine if they will meet the requirements of a job. Then they match job seekers with businesses that need them.
Recruiters are changing the way companies hire employees. Historically, when companies needed a new employee, the HR or hiring department posted a job and looked for a new hire. Some companies still have in-house recruiters that usually work in their Human Resources department.
However, more and more, companies are outsourcing the job of recruiting and hiring employees to third parties. For many companies, it is less expensive to outsource the work to a third party. Additionally, the process of hiring is becoming more frequent as employees change jobs more often than in past generations.
---
What Are The Requirements To Become A Recruiter?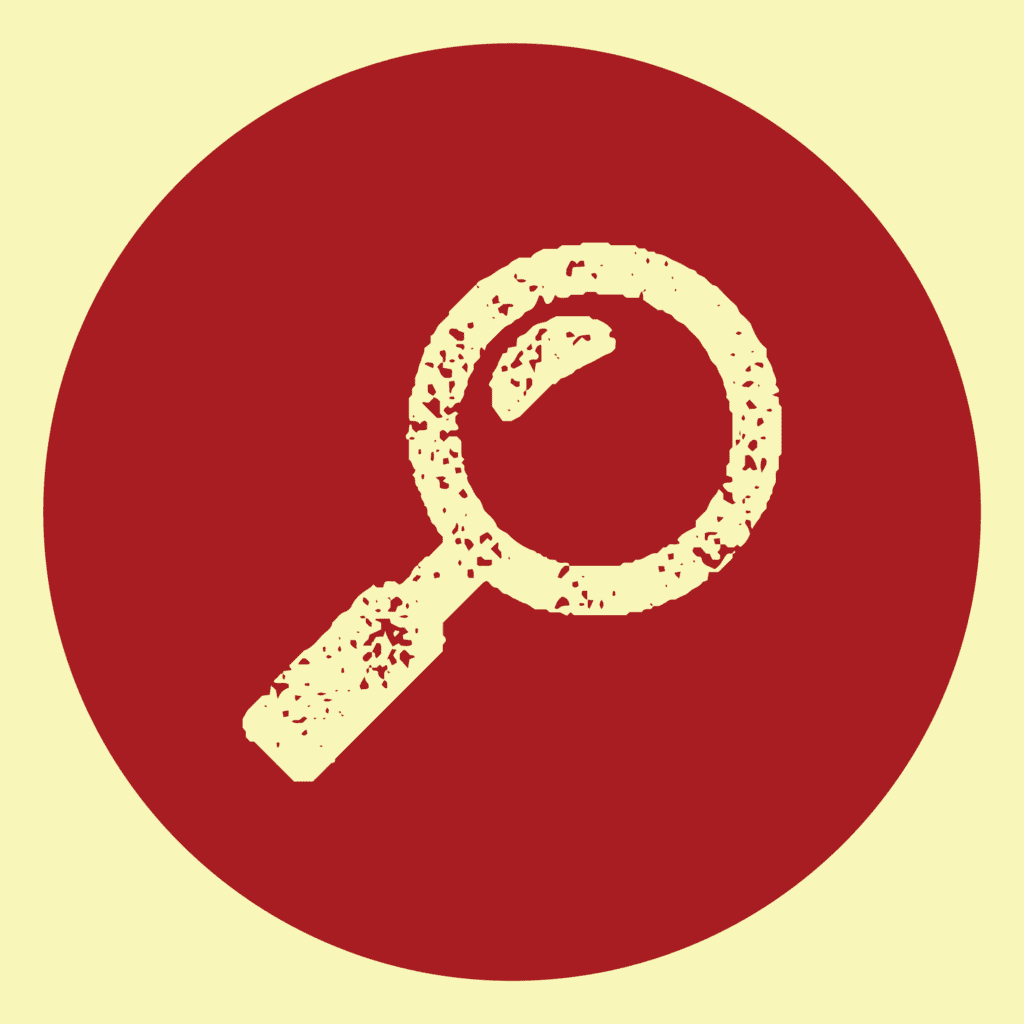 Recruiters come from all backgrounds and job experiences. Most have a bachelor's degree, but you do not necessarily need a degree to become a Recruiter.
Since there is no degree in Recruiting, most Recruiters have a degree in one of the top degrees for recruiters like Psychology or Business.
---
What Does It Take To Become A Recruiter?
Beyond the educational requirement, a Recruiter should have excellent verbal and written communication skills. Recruiters should also have keen listening skills. They should be creative, confident, patient, resilient, adaptive, and able to think outside the box. A good recruiter is organized and manages their time well.
---
What to Expect With a Recruiting Career
Many Recruiters travel extensively to attend job fairs, visit college campuses, and meet with applicants. Most Recruiters work full-time Monday through Friday. On a daily basis, a Recruiter may review resumes, conduct technical interviews, phone screens, prepare candidates for interviews, and extend offers to candidates when they are hired.
Many want to know – Is being a recruiter fun? Of course, every job is what you make of it. But yes, the job can be a lot of fun for individuals well suited for it. It feels good to help people find jobs, and it also pays well! Here is our list of the top ten degrees for a career as a Recruiter. They have not been ranked in any scientific way.
---
1. Communication is a Top Degree For Recruiters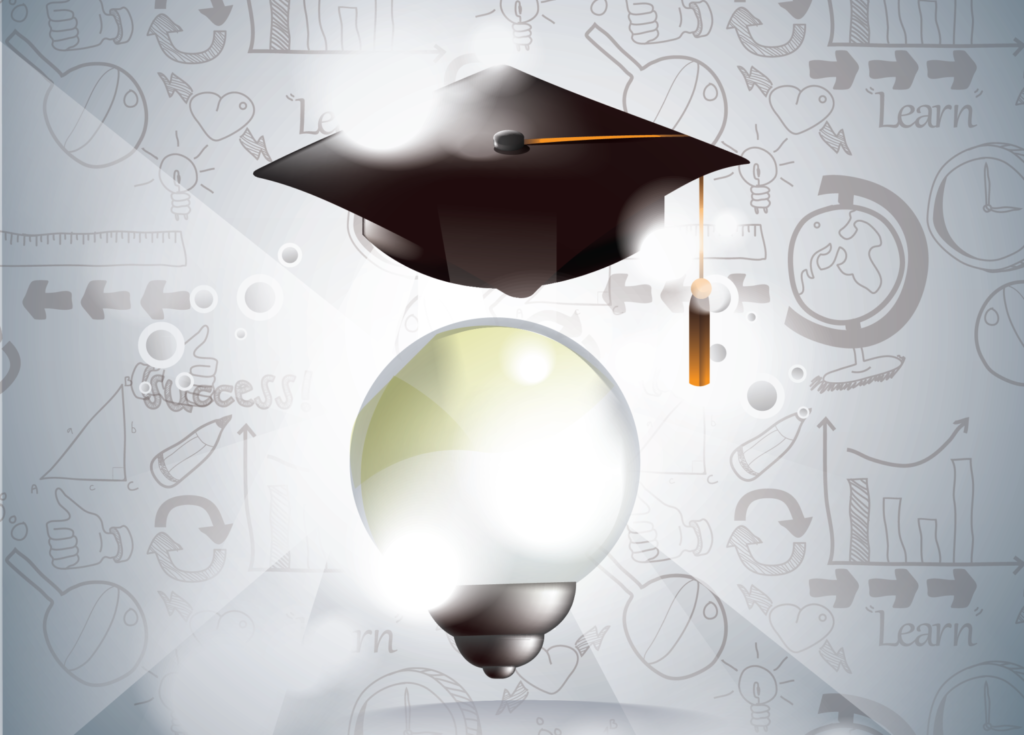 Probably the most essential skill for a Recruiter to have is communication. A degree in Communications is an excellent match for a career in Recruiting. A good recruiter must communicate verbally with all types of people and have excellent communication skills in writing.
Recruiters must forge relationships with clients and candidates and make sure all parties are on the same page. A recruiter should be able to communicate job requirements and other company information to candidates. And, in turn, must be able to answer specific questions from the candidates. Recruiters also have the job of being the bearers of bad news, and a great recruiter also knows how to deliver bad news with grace.
Transferable Degree Skills: writing, speaking, persuasion
---
2. Psychology is a Top Degree For Recruiters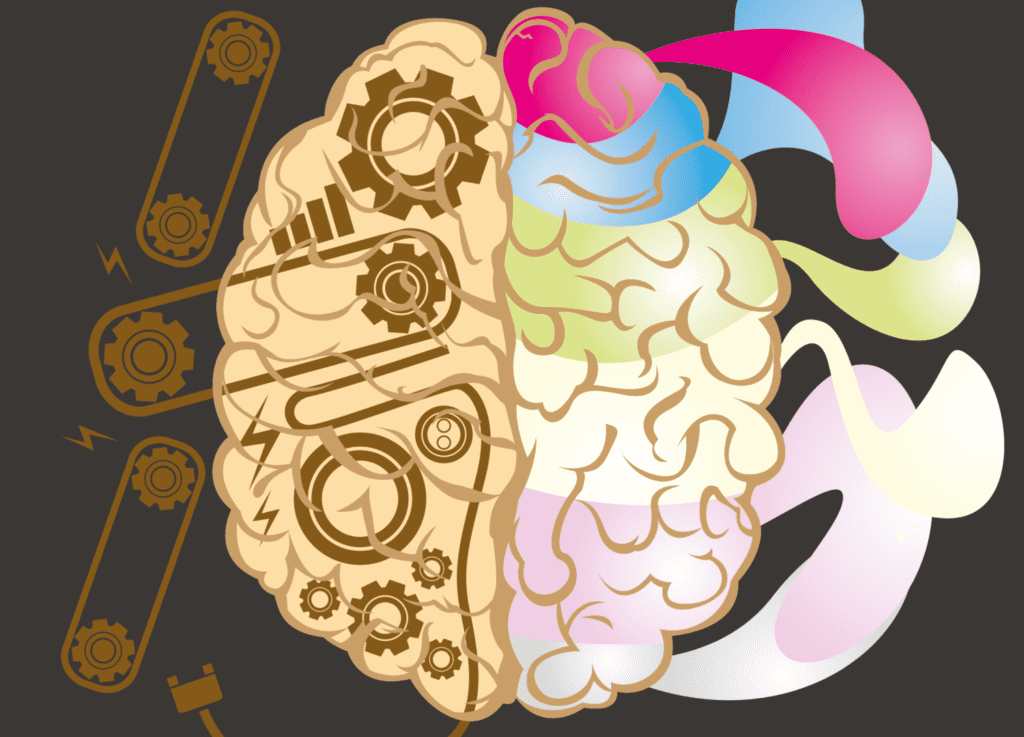 Almost every college and university offers a degree in Psychology. Psychology students learn how individuals think and why they act in different ways in different situations. Understanding an individual's motivations and behavior can be valuable in finding a person to fill a particular job or position. In addition, understanding the way people are motivated and how they function can be applied in the workplace.
Beyond subject Knowledge, psychology students learn transferable skills that can be utilized across jobs and disciplines. For example, research, analysis, and writing are cornerstones of a degree in psychology. Therefore, recruiters with a degree in Psychology will find these skills helpful in their careers.
Transferable Degree Skills: research, analysis, writing, critical thinking
---
3. Business is a Top Degree For Recruiters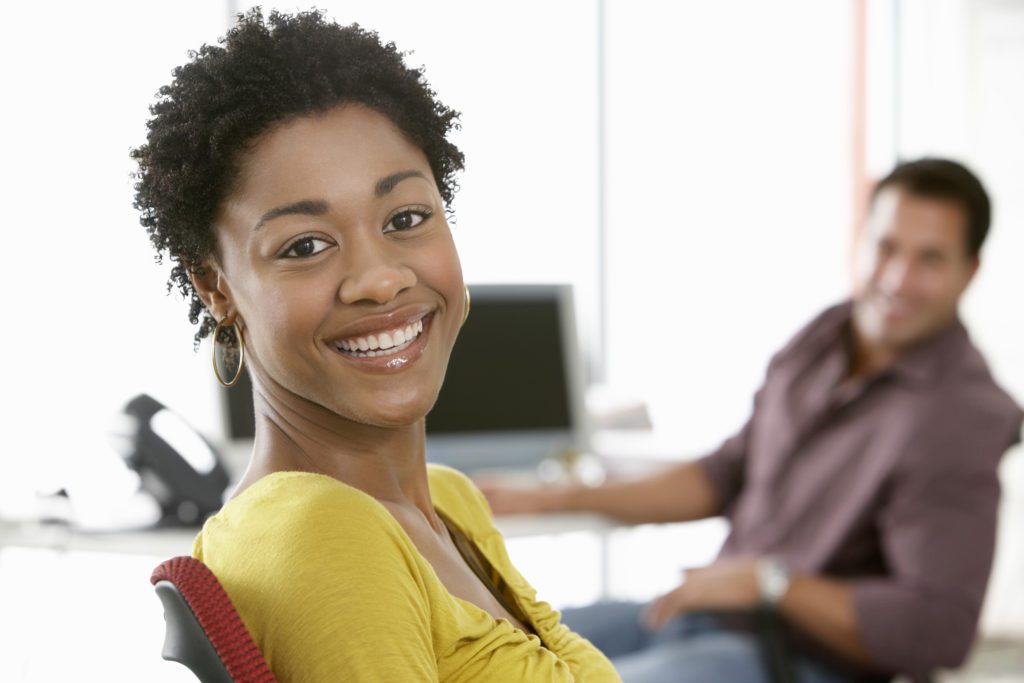 Let's call a spade a spade. Recruiting is sales. Business degree graduates, especially with a sales-oriented business degree, are well suited to become Recruiters. Graduates with a business degree can sell a deal.
Knowing how to negotiate is another crucial skill a good Recruiter needs that an online degree in business will provide.
Transferable Degree Skills: sales, analysis, negotiation
---
4. Human Resources (HR) is a Top Degree For Recruiters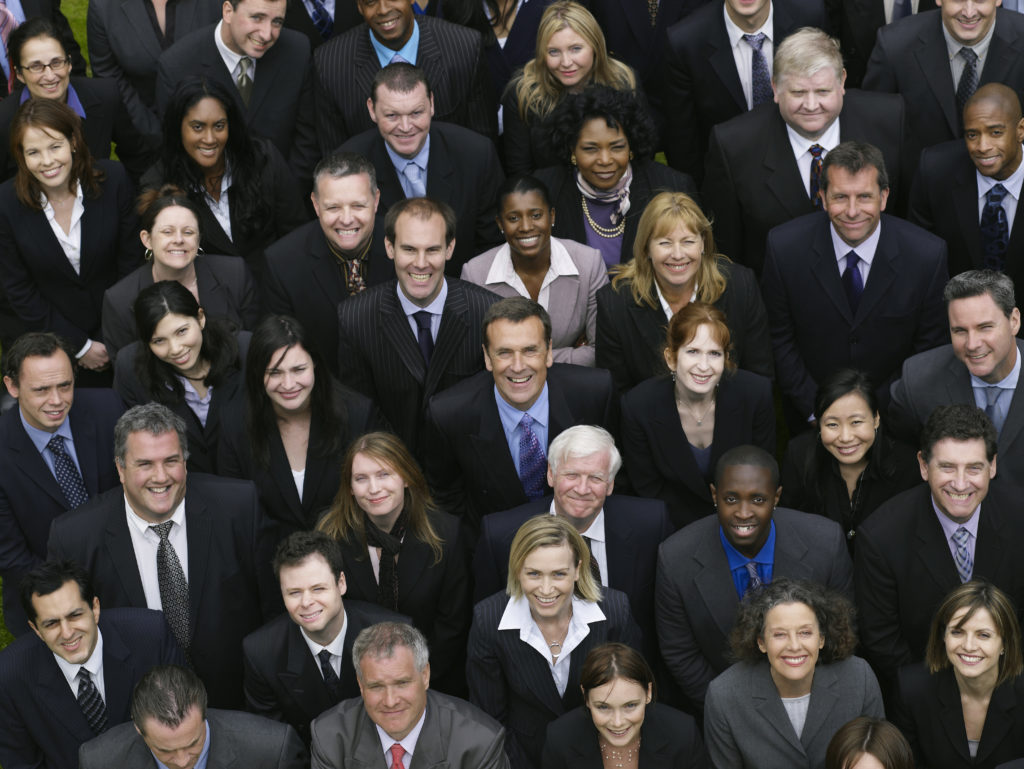 A Human Resource professional deals with hiring, firing, and managing employees. Recruiters should be able to sort through resumes and interview candidates efficiently.
They need to be organized and methodical in their processes. And they should also be versed in hiring laws and understand employee benefits. The skills a graduate earns with a Human Resources degree will also be valuable in their career as a Recruiter.
Transferable Degree Skills: time management, project management, information management
---
5. Marketing is a Top Degree For Recruiters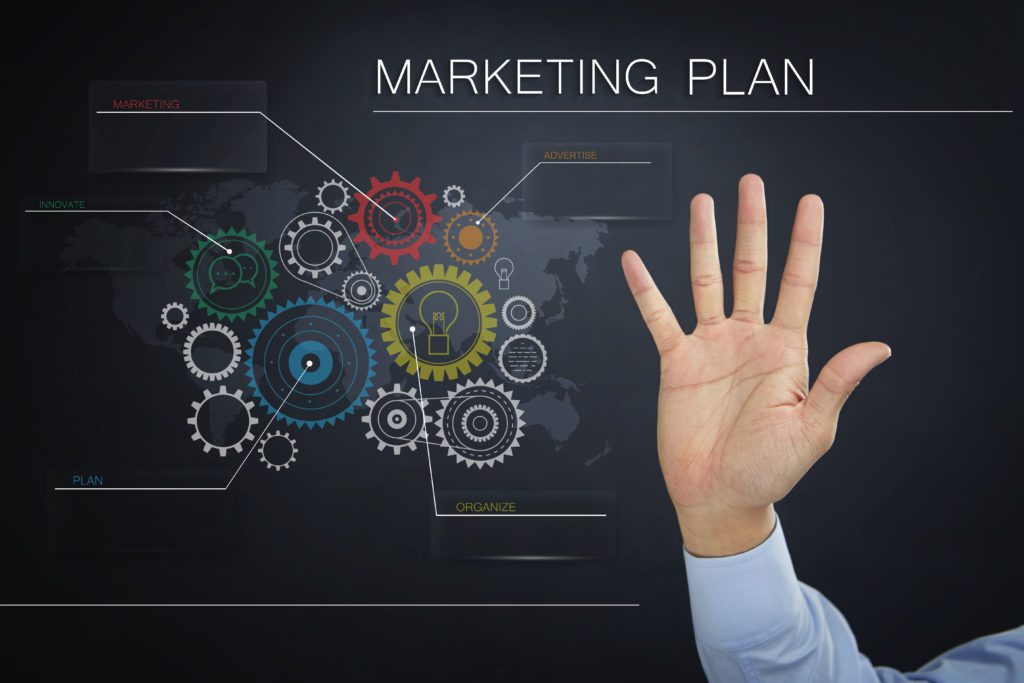 Recruiters are responsible for marketing job opportunities and companies to potential candidates. Graduates with a degree in Marketing will find the Knowledge of marketing strategies and techniques useful for a career as a Recruiter.
In addition, the ability to present a job to a candidate is a valuable skill for any Recruiter. To attract suitable candidates, Recruiters should know what inspires them, how they talk and think, what they value, and their candidates' pain points.
Recruiters are also responsible for marketing candidates to their clients. They may need to convince the clients that one candidate is the best fit. You also need to identify employee value propositions and frame a job opening as a problem solver or a great opportunity.
Transferable Degree Skills: communication, organization skills, market analysis, branding
---
6. Sociology is a Top Degree For Recruiters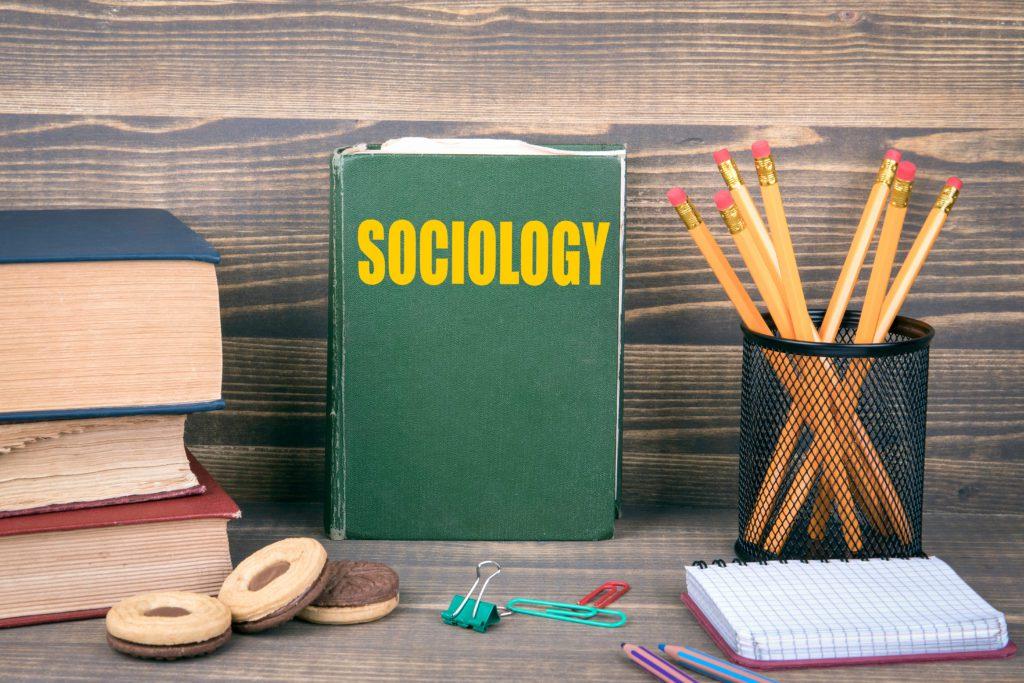 The field of Sociology is a broad major that applies to many different jobs and careers. This discipline studies how people behave and interact as part of a group, institution, or social system.
Understanding how and why people work can help Recruiters offer the best employee experience to potential candidates. In addition, sociology majors are familiar with the cultural and behavioral patterns of others. Recruiters who see the context that shapes individual decision-making are equipped to attract and manage talent.
A degree in Sociology can translate a graduate's skills to many careers. Sociology majors are open-minded and patient. They are also able to analyze data and develop creative solutions to problems.
Transferable Degree Skills: cultural analysis, Data analysis, problem-solving, critical thinking
---
7. Management is a Top Degree For Recruiters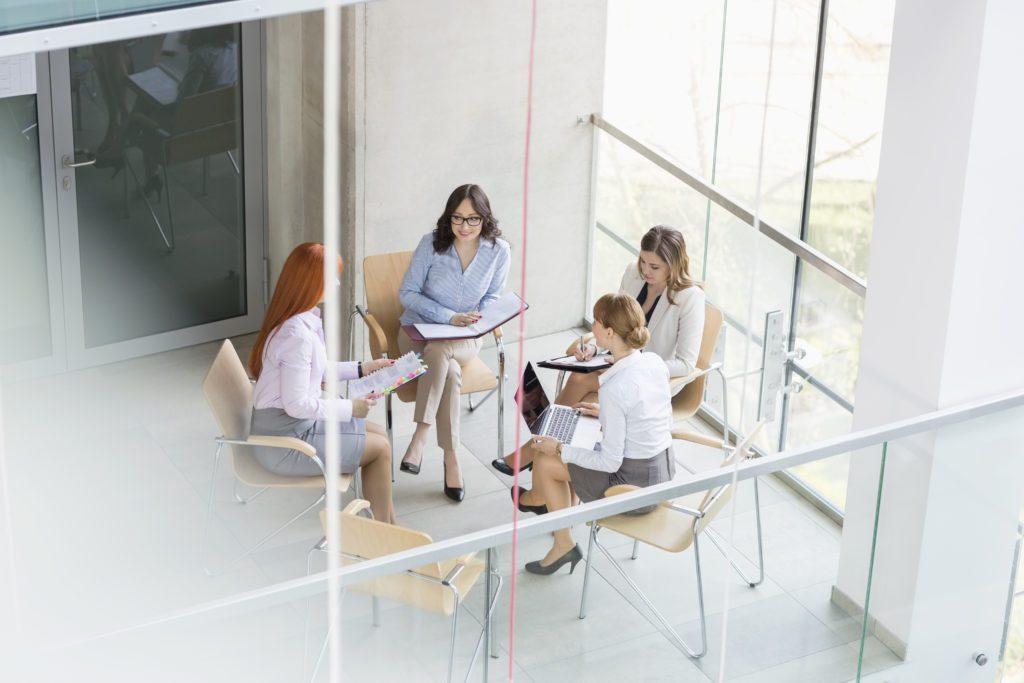 Regardless of the degree level, Management majors will understand business principles, relationship management, and organizational management. Graduates with a Management degree will have versatile training that students can use in many different jobs.
As Recruiters, these graduates have the skills to gather data on job openings and potential candidates. In addition, they can analyze information and match opportunities with individuals.
Transferable Degree Skills: relationship management, brand management
---
8. Economics is a Top Degree For Recruiters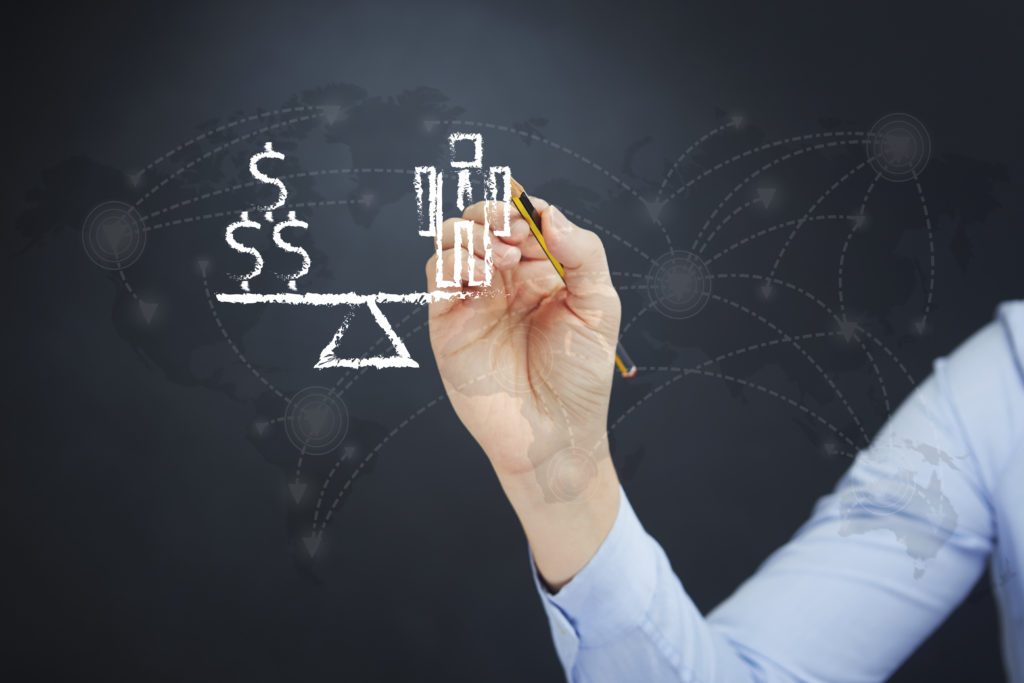 An Economics degree is another degree choice that provides a solid background for a Recruiter. Employment candidates with a quantitative background are in increasing demand.
Let's face it. Not everyone understands complex mathematics. A Recruiter with an Economics degree will have valuable skills for reviewing resumes and determining a candidate's qualifications. They are also equipped to help employers write job descriptions, help set salary ranges, and determine qualifications.
Transferable Degree Skills: quantitative reasoning, critical thinking
---
9. Public Relations is a Top Degree For Recruiters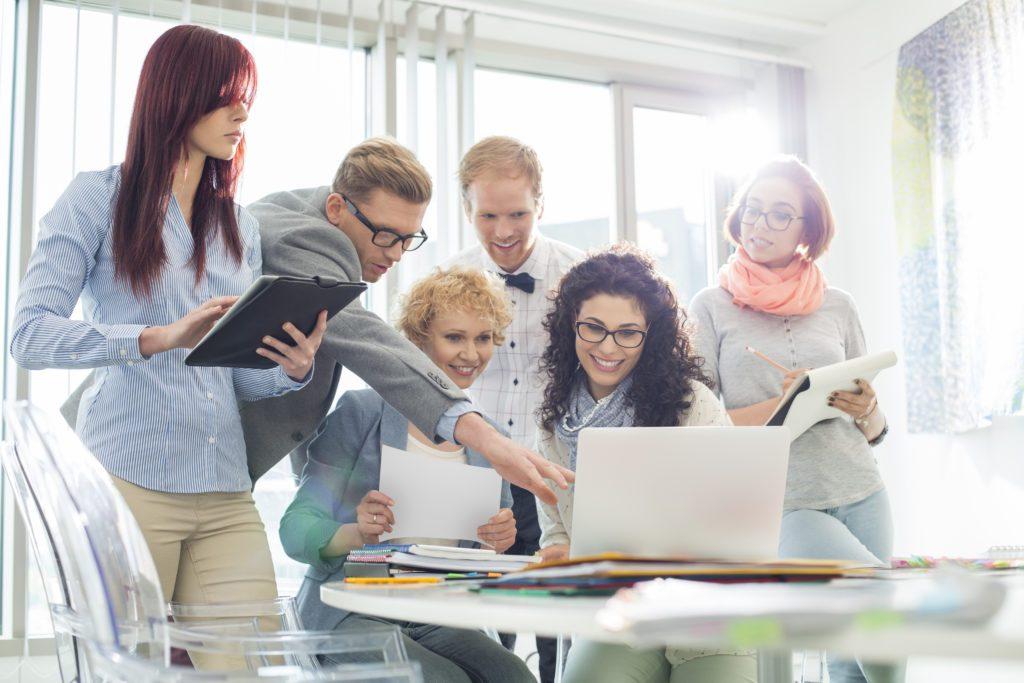 Since the main clients of Recruiters are companies, having a Public Relations degree will be a great benefit to a Recruiter. Public Relations (PR) deals with the image and reputation of a company or organization. Graduates with a Public Relations degree will be familiar with persuasion techniques, communication techniques, and relationship building.
Recruiters and PR specialists alike are creative problem-solvers and have excellent speaking and written communication skills. In addition, they are organized and diplomatic. Both jobs require individuals to be able to clearly and concisely explain an organization in a manner that gets the audience's attention.
Transferable Degree Skills: communication, relationship building, creativity, problem-solving, organization
---
10. Computer Science is a Top Degree For Recruiters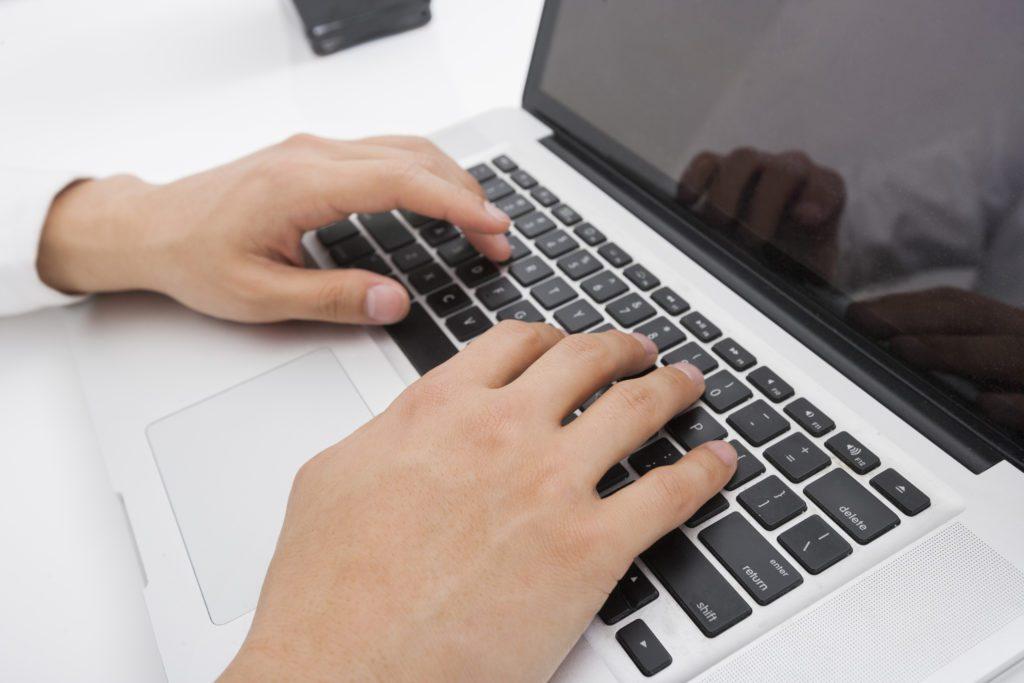 Most of the hiring these days has to do with computers in some way. Whether a company is hiring for a programming role or a manager, there are not many jobs now that don't use computers.
Having a degree in computer science will give you the ability to quickly evaluate if a candidate is technically qualified for a position. If you have the soft skills to go along with your tech skills, the sky is the limit!
Transferable Degree Skills: computer and technical skills, data analysis
---
What Types of Recruiters Are There?
We can first divide this field by distinguishing where a Recruiter may work. There are basically two structures for Recruiter employment. They either work for the company where they are hiring or work for an outside third party.
Where Recruiters Work
Corporate Recruiter (Internal/In-House)
A Corporate Recruiter is also referred to as an Internal Recruiter or In-House Recruiter. They work for a company and look to fill roles for that company. These candidates may already be working within the company, or they may be new hires. Basically, these Recruiters work full-time and are paid a salary. Sometimes these roles are called HR Manager or Hiring Manager.
Third-Party Recruiters
Third-Party Recruiters are external to the company that hires them. They find candidates for that company and are paid by the job versus being on a salary.
---
Types of Recruiter Compensation
Next, it is crucial to understand the way a Recruiter may get paid. They may overlap with some of the specializations.
Contingency Recruiter
Contingency Recruiters are paid when a candidate gets hired.
Retained Recruiter
A Retained Recruiter, or more often a Retained Agency, gets paid an upfront fee before searching for a candidate. The client pays the remainder of the fee when they hire the candidate.
Outplacement Recruiter
This type of employment is a less frequent situation. An Outplacement Recruiter, or more often an Outplacement Agency, finds jobs for employees of downsizing companies.
These recruiters often appear when there are significant company layoffs. The company hires them to assist the former employees with finding new jobs. The company usually pays them for the service.
---
Generalized Recruiters vs. Specialized Recruiters
Finally, the specializations below relate to the employment fields in which a Recruiter may specialize. Many recruiters need specific skills to hire highly skilled employees for positions in that field.
For example, it would not be easy to screen a candidate for an IT job if you do not understand the job description. Or, it would be challenging to be a sports recruiter knowing nothing about baseball. In addition, most of these Recruiters work in a Third Party situation. However, that is not always the case. For example, one could have an in-house Corporate IT Recruiter. 
Recruiter (Generalist)
For a long time, these roles have been referred to as Headhunters. The term is antiquated, and many prefer to avoid it. However, it is worth understanding which is why we have mentioned it.
In Human Resources, these roles are known as Generalist Recruiters. These are Recruiters who work for a recruiting agency, sometimes a staffing agency, and find candidates for various jobs. The main difference with the rest of this list is general versus specialized recruiting.
---
| Specialist Name | Recruiter Specialization |
| --- | --- |
| Executive Recruiter | An Executive Recruiter specializes in finding qualified executives for high-level jobs in corporations. |
| Information Technology (IT) Recruiter | An IT Recruiter specialized in finding candidates for IT jobs with coding, development, and data analytics skills. |
| Legal Recruiter | A Legal Recruiter finds candidates to fill legal jobs like attorneys, lawyers, and paralegals. |
| Management Recruiter | A Management Recruiter finds leaders to fill management roles. |
| Military Recruiter | A Military Recruiter finds candidates to enlist in specific branches of the military. |
| Pharmaceutical Recruiter | A Pharmaceutical Recruiter hires pharmacists, pharmacy technicians, and pharmaceutical sales representatives. |
| Sales Recruiter | A Sales Recruiter finds employees for entry-level to executive-level sales jobs. |
| Sports Recruiter | A Sports Recruiter finds athletes for a specific sports team. |
---
Is A Recruiter A Good Career?
Becoming a Recruiter is one of the best ways to earn a hefty salary with a bachelor's degree. The pay structure is different from most jobs and relies heavily on a commission-based system. Because of the pay structure, your salary may fluctuate from month to month. However, if you enjoy helping people and can handle the pay fluctuations, Recruiting may be the perfect career for you!
---
What Is A Recruiter Career Job Outlook?
According to the U.S. Bureau of Labor Statistics (BLS), the number of employed human resources and labor relations specialists, including recruitment specialists, will grow 8% between 2021 and 2031. Recruiters with a bachelor's degree and experience may find the strongest job prospects. 
---
What Is The Typical Salary For A Recruiter?
How much does a recruiter make? Recruiters generally fall into the Human Resources job specialists category with the Bureau Of Labor Statistics (BLS). The BLS reports the median annual wage for human resources specialists is $62.290. Below are the highest-paid industries for human resources specialists. 
| Industry or Sector | Annual Salary |
| --- | --- |
| Professional, scientific, and technical services | $71,960 |
| Government | $70,410 |
| Manufacturing | $66,980 |
| Employment services | $54,920 |
| Healthcare and social assistance | $54,170 |
BLS highest-paid industry for human resources specialists.
Furthermore, the field of Recruiting is growing faster than the BSL can keep up. And the government stats on the job and salary may not be the most reliable. A better data source may be from some of the big hiring agencies that frequently post jobs with salary information.
---
What Kind of Recruiter Makes the Most Money?
Generalist Recruiters and Corporate Recruiters often have predictable jobs, don't travel much for work, and earn a salary. Working in one of these roles may have benefits and will give you experience.
Historically, working for a large company has also provided benefits like health insurance and a retirement savings plan. When you can monetize these benefits, the total compensation may be hefty. So, the HR Recruiter salary may be less for Corporate Recruiters but may also include benefits.
However, specialized Recruiters that are good at their jobs can often earn more than their counterparts. It isn't easy to find reliable information on the average Recruiter's salary with commission. Recruiter in this pay scenario may be on a $50,000 base salary plus commissions. They may earn as much as $150,000 annually, depending on how many candidates they place. 
A general rule of thumb is that an entry-level recruiter's salary will be less than a senior recruiter's. Beyond that, you should research job information in your area to find relevant data. Below is some information from a basic internet search. It is helpful for comparison, and this information will vary in different cities and from state to state.
Entry Level Recruiter salary for IT:
Zip Recruiter – $31,000-$77,000
Glassdoor – $23,000-$41,000
Salry.com – $52,000-$95,000
Senior Recruiter salary for IT:
Zip Recruiter – $43,000-$110,000
Glassdoor – $44,000-$110,000
Salry.com – $67,000-$130,000
---
What Credentials Are Available For Recruiters?
A credential is a way to demonstrate expertise in a specific field. While not all credentials are created equal, some are well-regarded. In the Recruiting field, the two most well-known organizations that offer Recruiting credentials and certifications are the Human Resources Certification Institute (HRC) and the Society for Human Resource Management (SHRM).
---
Your Career As A Recruiter
Recruiting can be a fun job and a financially rewarding career. Most recruiters have a bachelor's degree. So if you are interested in a career as a Recruiter, a significant first step is to earn a degree.
Many of these mayors have online degrees that students can complete in a shorter time than an in-person degree requires. Good luck on your journey to becoming a Recruiter!
---
Related: