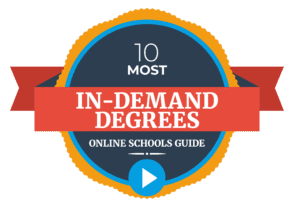 The top degrees in demand train individuals for careers in jobs that are high growth, pay well and offer great job stability.
Globalization has impacted every employment sector, and the world as we know it is rapidly changing before our very eyes. Many of the jobs our parents held have become obsolete, just like handwriting and video stores. When considering an academic course of study, it is essential to ask what are the most in-demand jobs.
If you want to take it a couple of steps further, ask what will be the high-demand jobs in the next 10 years. We have seen many fad industries come and go. So it is crucial when thinking about the most in-demand jobs to also discuss the degrees for the future that will always be in demand.
How We Rank the Top In-Demand Degrees
The Online Schools Guide editors found college degree paths and college majors that highlight jobs in demand. These college majors lead to the top careers for growth as we look towards the future. The job market considers these roles timeless, so they are excellent degrees for the future!
This list of the Most In-Demand college majors spans a variety of disciplines, so there should be something that piques your interest. Maybe even a college degree you may not have considered before.
Roll up those sleeves and begin your school search and your educational path. Many of the best college majors also offer lucrative careers. Here you can start to grow a passion with an investment in skills that will lift you into the workforce easier than many other options.
---
1. Computer Science Degree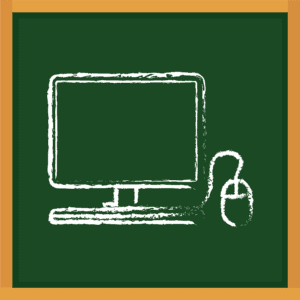 One of the remarkable aspects of a Computer Science Degree is that it can impact pretty much every single industry. It is not a stagnant field as the cyber world is ever-evolving, and will continue to do so beyond our wildest dreams. Computer science professionals are some of the most in-demand and well-paid workers in the world.
Top Online Bachelor's in Cybersecurity Programs
There is a wide range of niche specializations with high salaries for those with Computer Science degrees. Some are Computer Programmers and Management Information Systems since Big Data is always alive and thriving. As far as numbers and stats go, there is still a need for more experts. There are many employment opportunities for Computer Science majors, even with no work experience.
Jobs and Salary from the Bureau of Labor Statistics (BLS):
Network Architects BLS – Median Pay $120,520 – Job Growth 4%
Computer Hardware Engineers BLS – Median Pay $128,170 – Job Growth 5%
---
2. Information Technology (IT)
Similar to Computer Science, Information Technology careers are always on the rise. The other thing about this course of study is that it can students can apply to almost any industry or occupation. I do not know a single company, non-profit organization, or doctor's office (and on and on) that does not have at least one IT person on site. Not to mention all of the call-ins IT support for the products you buy and pieces of technology.
Best Bachelor's Degrees in Information Technology (IT)
This field is about learning software and the anatomy of hardware and using data securely and effectively. Studies have shown that the IT field has grown considerably in the last decade with an expected incline in the next. With a bachelor's degree, graduates can land a job that pays a median of $80,000, and imagine if you continue your education.
Jobs and Salary from the Bureau of Labor Statistics (BLS):
Cybersecurity or Information Security Analysts BLS – Median Pay $102,600 – Job Growth 35%
Network and Computer Systems Administrators BLS – Median Pay $80,600 – Job Growth 3%
Computer and Information Systems Manager BLS – Median Pay $159,020 – Job Growth 16%
---
3. Engineering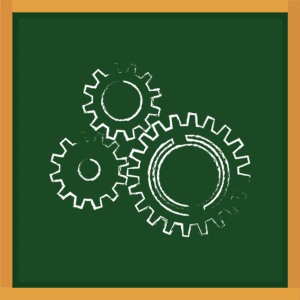 Most Engineering jobs only require a bachelor's degree with the option of growth if you earn a master's degree. Many engineering majors work for government agencies, but there are also plenty of private sector jobs. Furthermore, the engineering field has high projections for growth.
Architectural Engineering
Chemical Engineering
Electrical Engineering
Mechanical Engineering
Civil Engineering
Industrial Engineering
Jobs and Salary from the Bureau of Labor Statistics (BLS):
---
4. Computer and Software Engineering
Software Engineers have one of the highest median salaries with a bachelor's degree. The average software engineer graduate has a median income of a whopping $150,000. As I write this, I realize I went into the wrong industry! Computer engineering, programming languages, software, and apps continue to evolve and grow.
As generation Z grows up, who knows how software development will evolve? If you stay on the front lines of this industry, it seems like a guarantee that you will never be out of a job. Software developers use their creativity to make and grow technology.
Jobs and Salary from the Bureau of Labor Statistics (BLS):
Software Developers BLS – Median Pay $120,730 – Job Growth 26%
Computer Systems Engineering or Systems Engineer BLS – Median Pay $128,170 – Job Growth 5%
Computer and Information Systems Managers BLS – Median Pay $159,010 – Job Growth 16%
---
5. Business and Finance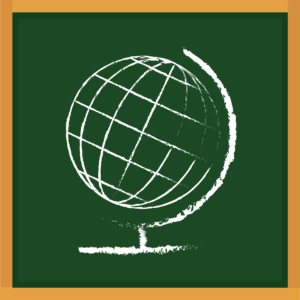 There is always work in business and financial occupations. Finance is definitely on this list of jobs that are not going anywhere. Like IT, most institutions and businesses have a finance department. A finance degree can lead you to roles in the insurance industry, accounting, or banking. The list is long. Financial managers are particularly in demand and are expected to continue to be needed.
Business Administration is an ever-evolving field and a super in-demand degree path. A BS in BA is another one of those degrees that can be applied to almost any industry, not only in the for-profit sector. Those who enter business administration can be on a CEO track, as well as management and a variety of other organizational leadership positions.
Guide to Business Administration Degrees
There are lots of benefits to a business degree. Furthermore, in this path of study, there are lots of opportunities to study online, and you can be successful without getting a graduate degree if you decide not to. Many people with associate degrees can access fairly lucrative entry-level positions. And business graduates with bachelor's degrees can work in international business or as finance managers.
Jobs and Salary from the Bureau of Labor Statistics (BLS):
---
6. Nursing
Nursing is one of the most in-demand professions in the country. It is also one of the most versatile careers for a few reasons. First, nurses can work in a variety of settings from hospitals to cruise ships. And nurses in member states of the Nurse License Compact (NLC) can work in many geographic areas across state lines. It is one of the few licensed professions to develop a set of standards for interstate reciprocity.
Nursing Degrees and Career Guide
Also, nursing is one of the few careers with a clear path for advancement. Some careers still maintain an old style of work and professional development. In the same way individual nurses train for adapting to new situations, the profession follows in step. Nursing students with a high school diploma can begin with a Nursing Assistant certificate.
Then, these medical professionals can work all the way up to a PhD without losing credit for past work or education. And there are tons of flexible and innovative programs for nurses to earn credentials or higher degrees. The nursing profession overall is an amazing example of streamlining education and work to fit today's world.
Jobs and Salary from the Bureau of Labor Statistics (BLS):
---
7. Data Science and Data Analytics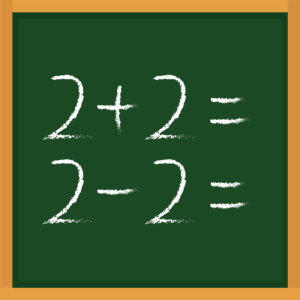 The median salary for data scientists is around $110,000. There are many places you can take this path. Data Science encompasses the concepts of big data and data mining. It is a field that favors methods, algorithms, statistics, and specific systems. Many people go into programming, and they often emerge from their degree programs as problem-solving experts.
Best Master's Degrees in Data Science
Data Science and Data Analytics are career paths expanding and filtering into nearly every industry. They bring together artificial intelligence, machine learning, statistics, and data analysis to form a synthesis of numbers and algorithms. This data and market research is critical to the survival of many businesses and organizations.
Jobs and Salary from the Bureau of Labor Statistics (BLS):
Data Scientist BLS – Median Pay $100,910 – Job Growth 36%
Market Research Analysts BLS – Median Pay $63,920 – Job Growth 19%
---
8. Health Science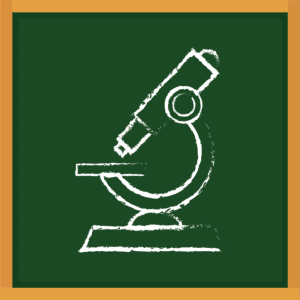 The Health Sciences are linked to many successful careers, including Healthcare Administration, Physician Assistant, and Occupational Therapy. The demand for these healthcare jobs grows in demand as life expectancy grows for our aging population. Additionally, advances in medical technology and overall population growth drive the demand for these and other healthcare professionals. Students emerge from this degree route to work in many settings, including rehab facilities, palliative care centers, hospitals, doctors' offices, and even in-home situations.
Best Health Science Bachelor's Degrees
This degree gives students a foundation in data analytics, and administrative tasks that can include finance, and even communications. Experts estimate healthcare occupations grow by 13 percent from 2021 to 2031 (BLS). This growth ensure that there is no shortage of career opportunities. Health Science is also a career path with an average salary that jumps with the amount of education.
Bureau of Labor Statistics (BLS) Jobs:
---
9. Education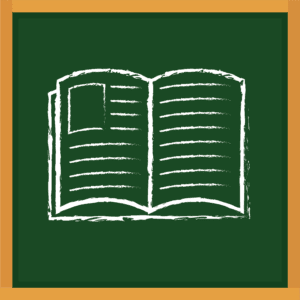 Unfortunately, our educational institutions and education system are, by many accounts, broken. Despite this, there is a high demand for teachers worldwide. There are many opportunities for education majors to work from the inside out regarding education advocacy while working towards a more effective education system. Another benefit of this academic course is that there are many opportunities to study online or at campuses considered transition sites.
Teaching is one of the few evolving career paths on this list that can help you genuinely connect with your passion for social change, though it is not going to be one of the highest paying. There are many places to work with an education degree, with ample opportunities to accessibly achieve an advanced degree in the field.
Bureau of Labor Statistics (BLS) Jobs:
Post Secondary Teacher BLS – Median Pay $79,640 – Job Growth 12%
Special Education Teacher BLS – Median Pay $61,820 – Job Growth 4%
High School Teacher BLS – Median Pay $61,820 – Job Growth 5%
---
10. Human Resources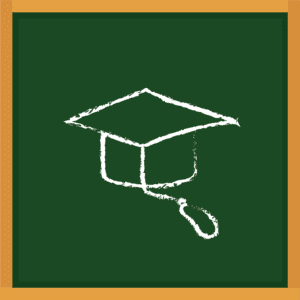 It is uncommon to find a comprehensive business, organization, or educational institution that doesn't have a human resources department. The human resources departments are made up of people who handle employee grievances, conflict mediation, and daily tasks like onboarding and hiring.
Best Human Resources Bachelor's Degrees
Those in human resources also organize professional development training and staff parties and outings. It is their unique job to ensure that there is equity within the organization. Students of human resources engage with coursework like business, leadership, psychology, and even finance. There is so much growth potential in this field. It is expected to expand as much as 9 percent by 2030.
Bureau of Labor Statistics (BLS) Jobs:
Human Resources Specialists BLS – Median Pay $62,290 – Job Growth 8%
Managers in Human Resources BLS – Median Pay $126,230 – Job Growth 7%
---
Other Degrees to Mention
Of course, a bachelor's degree has many more career paths. Other top degrees in demand that pay well and seem to be growing steadily are construction managers, social work, petroleum engineering, public relations, risk management, environmental science, medical school, criminal justice, political science, and health information technology.
What Makes a College Degree in Demand?
A degree is often in demand when there are not enough trained workers to fill open jobs. For example, cybersecurity and nursing are two careers that need more qualified workers. So, to entice workers, employers offer higher salaries in the healthcare field and tech.
Other factors that create demand are trends. For example, sustainability and renewable energy are emerging fields. Growth in these areas is related to finding solutions to energy and climate change problems.
What Are the Best Majors for the Future?
The best majors and college degrees for the future are in healthcare and business. But, computer science professionals are some of the most needed, especially in areas like cybersecurity.
What Is the Most Popular College Degree?
In the 2019 to 2020 school year, around 3 million US undergrads earned a degree, according to the National Center for Education Statistics (NCES). The most popular major is Business, and in second place are Health Professions and related programs.
What Is the Highest-Paying College Major?
The college major that pays the most is Computer Science. And it is the best major to earn a high salary with a bachelor's degree. Engineering majors come in second for a high salary.
Job Outlook for the Most In-Demand Degrees
The current world of employment leans on a few industries to hold up innovation and sustainability. It is an exciting time to engage in aspects of STEM and tech, as well as education and health sciences. Many fields are not going anywhere. This list focuses on in-demand majors. But, these are also the best degrees for employment growth and high earning potential.
It does not mean you can't do something you love, however. You can still use your education as a time to expand your horizons and find electives that arouse your most profound sense of inspiration and motivation. Find ways to bring together the artist and the scientist in you as you carve out a career on which you can depend.
Are Bachelor's Degrees Still a Good Investment?
Yes. There are so many opportunities that a degree provides. A bachelor's degree qualifies individuals for many jobs, promotions, and a higher salary than someone without one. But, if you are going to earn a four-year degree, make sure it is one that employers need or is in-demand.
Many unusual degrees are wild cards, and may not send you on a path that promises success. It makes sense in an uncertain world to pick a way that will be more likely to create a sustainable outcome for you and your family.
Why Do So Many People Earn Graduate Degrees Now?
Is a master's the new bachelor's? There has been an increase in the number of master's degrees in the last decade. One reason more individuals pursue them is to stand out from their colleagues. A master's degree qualifies most for more advanced roles and higher pay.
The world is much more advanced that when many earned an undergraduate degree. Thirty years ago there were no programs in Nano Technology or Occupational and Industrial Psychology. So, some master's programs offer areas of specialization that were not available previously.
Additionally, the internet and online education offer more opportunities for individuals to earn a degree while they work and raise a family. So, the combination of all of these factors results in this increase. Americans are by nature self-starters and competitive. If there is an opportunity, we will take it!
---
Related: