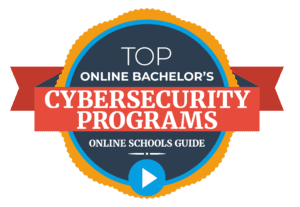 The top online bachelor's in Cybersecurity programs prepare students for roles in information security in the government and private sector. Today, there is not much we do without the use of some form of technology. In fact, most households have at least three computer systems throughout the home.
We check our bank statements, pay bills, buy a new item for our wardrobe, or just use it for entertainment. The uses for the technology are basically endless. However, securing accounts or business endeavors that you do online is just as important as protecting items in your home. Unfortunately, many Americans do not realize the dangers of internet hacking or cyber-attacks can have on a person's life. In recent years, the Healthcare industry, one of the country's largest fields of employment has also been victimized by cyber-attacks.
For this reason, earning an online cyber security bachelor's degree is one of the best investments for a new career path. Whether it is providing routine identity theft measures or stopping cyber breaches on a large scale, the demand for experienced and dedicated security experts is always in need and there are more opportunities in the information technology world than ever before.
---
How We Ranked the Top Online Cybersecurity Bachelor's Degree Programs
The editors at Online Schools Guide found schools offering online bachelor's degree programs in Cybersecurity. Then, based on cost and reputation, we ranked the programs. Below is the top ten online bachelor's in cybersecurity.
---
1. Maryville University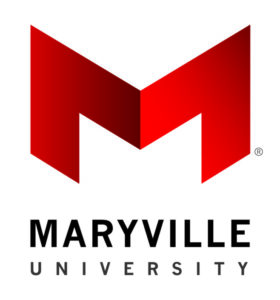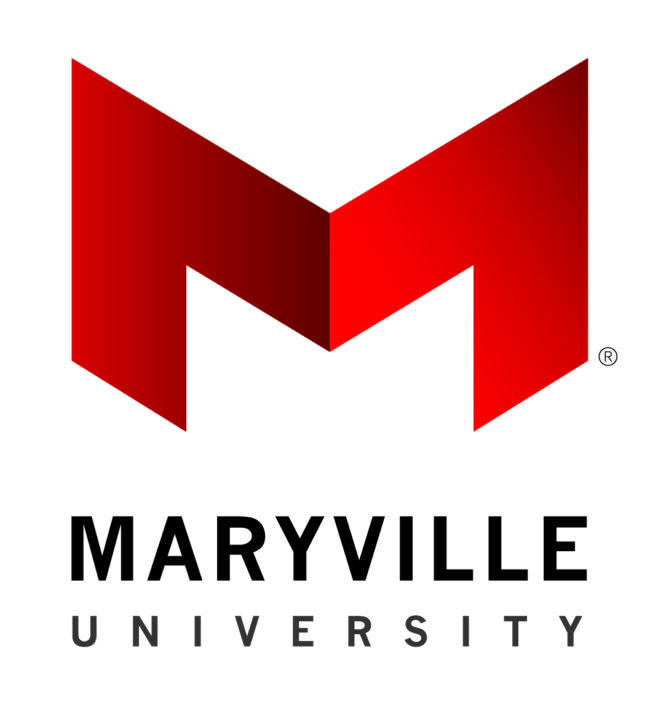 Maryville University's BS in Cyber Security is both an online and on-campus learning experience. These programs provide students with foundational courses in business, government, and most importantly technology career positions.
The program teaches analytical and technical skills needed in the field and provides hands-on experience with state-of-the-art equipment. Maryville offers a virtual lab called the Cyber Fusion center; it is where students can challenge themselves through real-world situations. The courses are presented using project-based learning and instructed by exceptional professionals with decades of experience in the cyber security field.
Maryville is known for low student-faculty ratios and offered over fifty million dollars in scholarships just last year alone. No matter if you enroll in an online program or on-campus, Maryville will accept over ninety credits of your undergraduate toward the completion of the bachelor's in Cyber security degree. Maryville University is one of the best online cyber security degree programs with a career placement rate of ninety-seven percent.
---
2. Norwich University
Norwich University's online BS in Cyber Security offers a valuable program study with a combination of information technology and the principles of cyber security using project-based instruction.
The program is thirty credits in length and can be completed in a matter of eighteen-twenty-four months. To receive the BS in Cyber security students must have acquired a total of 120 credits; however, ninety credits are transferable.
Norwich University's BS in Cyber security is part of the Center of Academic Excellence in Cyber Defense Education that is supported by the National Security Agency and the Department of Homeland Security. The program offers two concentrations; Computer Forensics and Vulnerability Management and Information Warfare and Security Management. There are several start dates for the program; making it convenient and providing flexibility for working students. Norwich University provides one of the best online cyber security degree programs nationwide.
---
3. Champlain College


The BS in Cybersecurity at Champlain College is a 120-credit-hour program. It is 100% online and gives students 24/7 access to all coursework throughout the duration of the class.
The length of each course is seven weeks long. So, students take two classes every semester for three semesters per year. Students need to study between ten to seventeen hours per week. This program is nationally recognized by the NSA as a leader in both cybersecurity and digital forensics education. In addition, the instructors are experts in the field. They work for professional businesses, corporations, nonprofit organizations, and also government-run entities.
The BS program in cyber security was ranked among the Best Online Bachelor's Programs by U.S. News & World Report. The cyber security program also helps students to emphasize their knowledge. And they build core foundation skills such as technical and critical thinking. In addition, Champlain College is a military-friendly school. It celebrates the community of both men and women who serve us.
---
4. Purdue University Global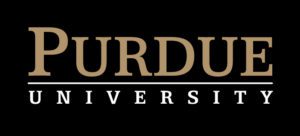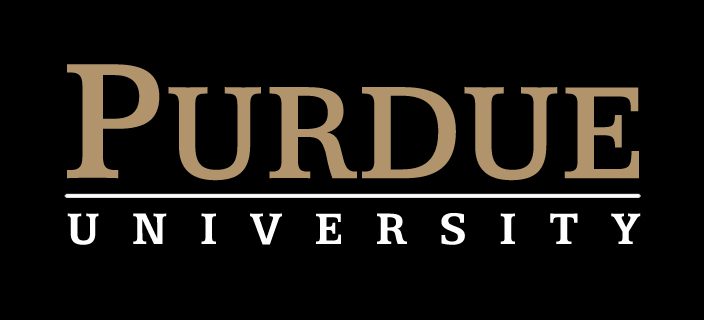 The BS in Cybersecurity degree at Purdue University Global is a fully online program. It offers ExcelTrack, or an accelerated option that shortens a student's degree time. So, students can move on to either graduate school or jump ahead into a challenging yet rewarding career.
This program has ten-week terms. Most students take fifteen to eighteen hours of learning each week. The total online cyber security bachelor's degree is 180 credits. Program applicants must be high school graduates or have a GED.
Furthermore, students in the program must maintain a GPA of C or better. They should also have an understanding of basic IT systems. There is an optional internship at the end of the degree for students to increase their knowledge through real-world experiences. Purdue is one of the best online cyber security bachelor's degrees available for students seeking a career in cybersecurity.
---
5. Bellevue University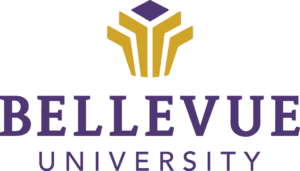 Bellevue University's BS in Cybersecurity is available to students both online or on-Campus. The program is one of the best online cyber security degrees in the state.
Courses incorporated in the cyber security bachelor's degree are broken up into three sections; thirty-six general classes, thirty-six core classes, and fifty-five electives; adding up to a total of 127 credits. Six credits of the core courses are concentrated classes. The curriculum will include network security, cyber investigations and forensics, securing access control, and advanced cyber security concepts.
For the Bachelor of Science in Cybersecurity degree at Bellevue students are required to present proof of high school transcripts or GED certificate, a letter of recommendation, and have earned a C or higher in previous education levels. The BS in cybersecurity will teach both technical and nontechnical security skills, along with how to identify threats, vulnerabilities, and exploits. One of the best appeals to Bellevue University is its low tuition rate.
---
6. Grantham University
The BS in Cybersecurity at Grantham University offers students an innovative program with a curriculum focused on operating systems, networking protocols, advanced security concepts, and security basics.
The BS in cybersecurity is available online and can be completed in about three academic years; however, may be less with transfer credits. The 120-credit cyber security program prepares students for industry-standard certifications in Network+, Security+ and CISSP if they qualify.
Cyber Security degree programs will allow the student to apply knowledge of computer literacy and mathematical disciplines pertaining to the program. The program also helps students analyze systems and identify and define security risks. Grantham University desires for all its students to succeed, using critical life skills such as communication, social responsibility, distributed collaboration, and career management.

---
7. Utica College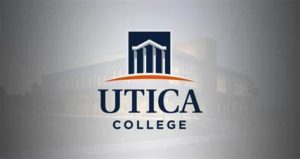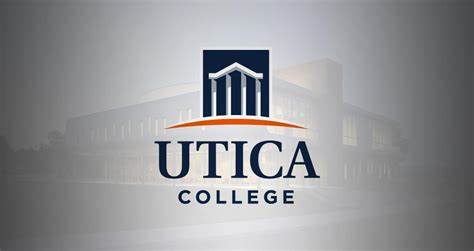 The online BS in Cybersecurity at Utica College offers a program that is on the cutting edge of the computer information age.
The cyber security program will introduce students to noticing cyber breaches at the retail and technical levels, including financial corporations that may be affected by cyber threats or violations. Statistical reports have shown cyber crimes are on the rise, such as identity theft, cyber terrorism, and espionage over the internet. The cybersecurity program at Utica college provides a 120-credit hour degree that prepares students for positions in cybersecurity; with the opportunities to stop these attacks dead in their tracks.
Once a student graduates from the undergraduate program, continuing on into graduate school in internet technology concentrations will be a great option to expand their career. The courses in the program will include digital forensics and intrusion investigations, cyber operations, fraud investigations, homeland security and emergency management, and information assurance. Utica is one of the best online cyber security degree programs and is nationally recognized by the NSA for academic excellence in cyber defense education.
---
8. Mercy Colleg
Mercy College's BS in Cybersecurity program is available both online and on-campus. The undergraduate degree is both rewarding and challenging for most students. The BS in Cybersecurity program is a total of 120 credits, with thirty-nine core courses.
The core courses in the program include Computer Networking, System Security, Security Policy and Procedures, and Forensic/Electronic Discovery. Mercy College accepts up to ninety transfer credits if the student passed with at least a GPA of 2.5.
With the option of the dual program provided by Mercy, students can finish both the bachelor's degree and the master's degree in Cyber security, all at the same time and within five years. Many students with a BS in cyber security degree will mostly find employment in business and government agencies. According to the US News and World Report, Mercy College is among the top online cyber security bachelor's degree programs in the nation.

---
9. Robert Morris University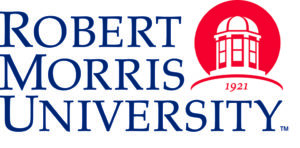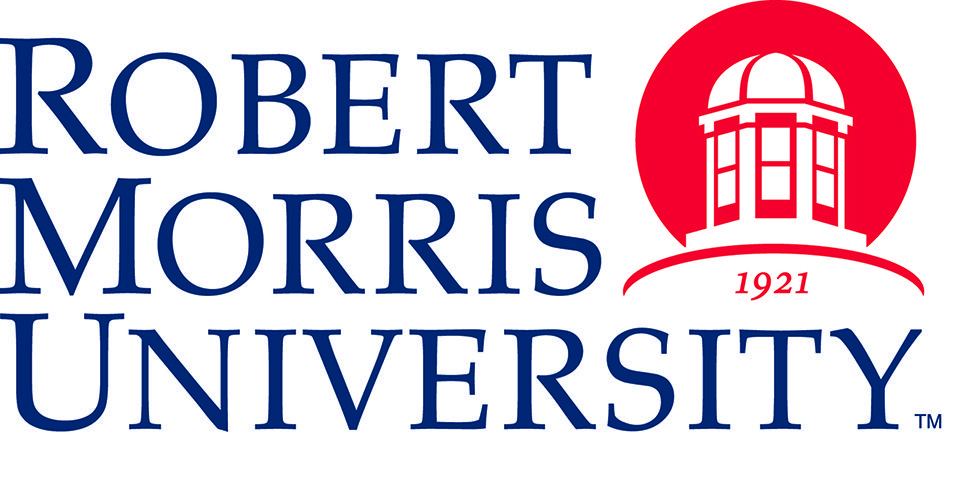 The BS in Cyber Security and Digital Forensics at Robert Morris University offers an integrated program. It combines the disciplines of technology, business, organizational behavior, and also the law. This program is part of the School of Informatics, Humanities, and Social Sciences and has both online and on-campus options.
The program has sixty-six major credits and thirty-nine core credits, with up to eighteen elective credits to choose from. Courses within the program will touch on information science, communication skills, economics, the humanities, history, and sciences. The school offers over 100 clubs and organizations for students to get involved in and about 84%of the BS in cyber security graduates become employed in their field of study.
The University is located only 17 miles from downtown Pittsburgh. Most graduates find work in law enforcement agencies, companies, and private sector organizations, working as a professional with both business intuitiveness and both critical thinking and technical skills. A little tidbit of the university's intellectualism of their student's competitive edge is the experience in the shark tank competition, in which the team won four times in a row.
---
10. Oregon Tech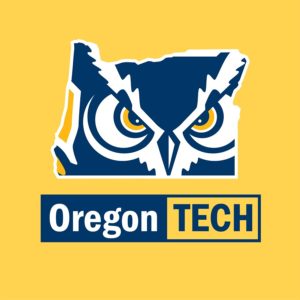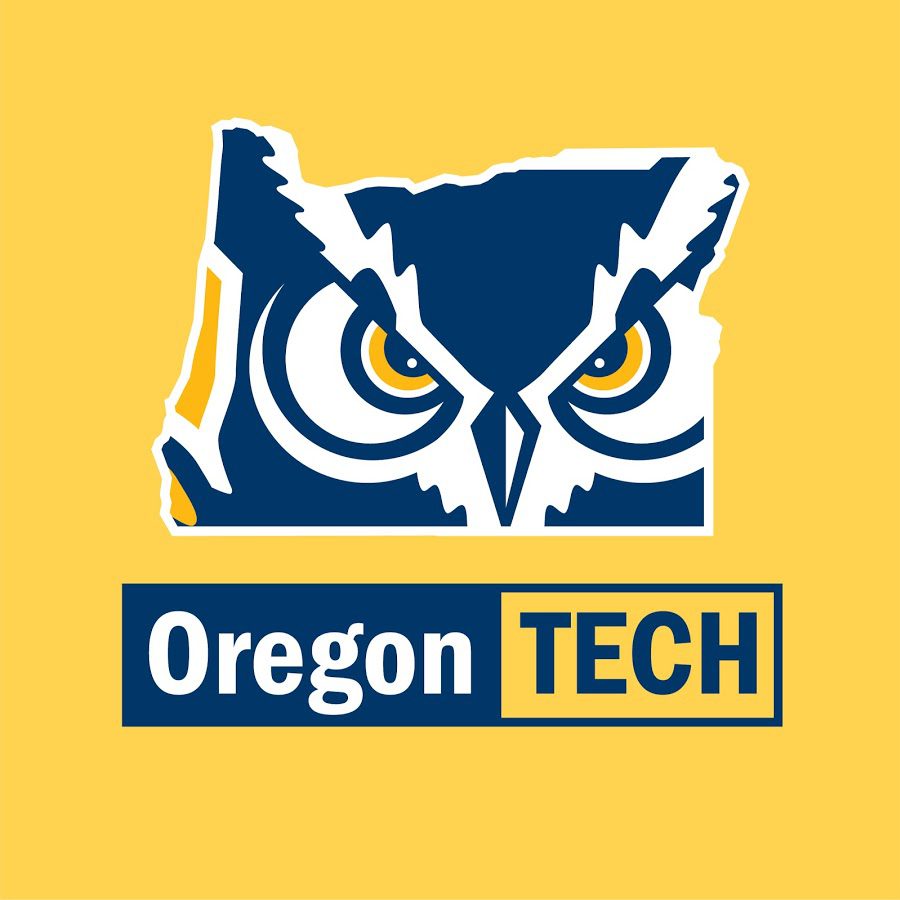 Oregon Tech offers the BS in Information Security to all students wanting a fun environment with hands-on approaches that prepare students for a career of a lifetime in the information technology field.
The program is available online and connects both technology and management disciplines. Students learn analytical and problem-solving skills, business organization and management, project management, leadership, teams, and also communications. The total amount of credit hours for the program is 181.
Several concentrations are also available, from networking to business analytics. Oregon Tech is nationally recognized and provides a diverse student body. About ninety-five percent of students find employment within six months of graduation.
---
Why Should You Earn an Online Bachelor's in Cybersecurity?
Cybersecurity is one field that is continuously growing. Many professionals in the field work to prevent data breaches and cyber-attacks. Victims of these breaches may have their personal data exploited.
In fact, cyberattacks can happen in all types of businesses or corporations, both small and large. Unsecure computer systems can fall victim to an attack.
---
Job Outlook with an Online Bachelor's in Cybersecurity
Security experts are greatly in need to fill the gap in the growing shortage in the cybersecurity field. The Bureau of Labor Statistics predicts the employment of information security analysts to grow by 33 percent over the next ten years.
There are also reports of over 300,000 open cybersecurity jobs in the U.S. The need for trained professionals with a BS in Cybersecurity has increased over the past decade.
---
Where Can You Work with a Bachelor's in Cybersecurity?
Now is the best time for students to earn their degree in cybersecurity and build a career. There are several paths to take in the information technology field. Here are several positions for graduates of the BS in Cybersecurity:
Computer Crime Investigator
Cryptographer
Forensics Expert
Incident Responder
Information Assurance Analyst
Network Security Engineer
Security Architect
Chief Information Security Officer
---
Related: