Everything is going digital, from your smart refrigerator to the thermostat in the home. With your home run by computer generated systems, it may provide you with a faster way to get on the internet and to know when food needs to be used; making your home more safer, efficient and easier to manage. However, can these systems be hack proof from cyber criminals? In the past year, there are reports of close to forty-three percent of cyberattacks are aimed at companies, over 500 million victims of personal data exposure, and almost 16 million mobile devices were attacked by malware. The cybersecurity industry is expected to grow from a $75 billion industry in 2015 to a $170 billion market by the end of 2020. However, the field is still underserved by the huge shortage of job positions in cybersecurity. Demand for new applicants far exceeds the supply. However, there is hope at the end of this internet tunnel.
Earning a Master's Degree in Cybersecurity is one of the best choices for students with the knowledge and skills of computer technology and desire to make a difference in their communities and nationwide. Cyber security programs are mostly online, they build on the student's knowledge of the field, and educate students and help funnel them into a career of their own. Many students also get their CISSP after graduating. There are a vast number of career tracks to take within the cybersecurity degree field. There are also many concentrated career paths to take once a student enters the graduate program of Cyber security. From management and policy to cyber forensics to digital graphic strategies in cybersecurity. Here is the top 10 online Master's in Cybersecurity programs of 2020.

---
1. Norwich University
The MS in Information Security and Assurance at Norwich University is a degree program that students have the ability to finish in less than two years. Students in the program will learn to apply both technical and management skills, gain knowledge of security practices, develop a strong foundation of business, and have a good comprehension of government policies related to security. In addition, students will create effective measures in building better solutions to cyber security threats on a national and international scale. Courses in the program include human factors and management risk, computer forensic investigation, and information assurance technology. The ms in information security and assurance degree is 36 credits in total, with each class being eleven weeks long. There are about a dozen career paths to choose from with this degree. The student to faculty ratio is very low. This is one of the best masters in cyber security online programs that a graduate interested in information technology should apply to.
Program Duration: 36 credits. 11-week courses.
---
2. LaSalle University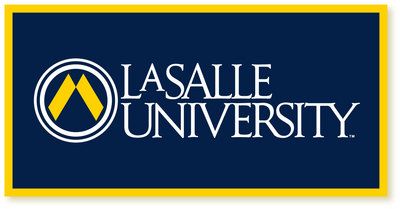 The LaSalle University's MS in Cybersecurity program is a fully online degree; designed for the working professional with some background in technology, security, compliance, risk assessment, business management, or criminal justice. There are ten courses, with a completion of thirty credits. Some courses may include network theory, computer and internet fraud, ethics issues and government regulations, and cyber warfare. Students must maintain a 3.00 GPA to stay and complete the course. Fall and Spring semesters are eight weeks long. Full time students are required to take two classes at a time. The ms in Cybersecurity prepares students for an exciting career in cybersecurity and can also provide specializations in the field as well. The program is a multidisciplinary curriculum, offered to working adults and those focused on information technology leadership, computer science, and economic crime forensics. At the moment, the program is not accepting new applicants for the MS in Cybersecurity; however, the University encourages interested students to contact student services for future updates.
Program duration: 30 credits long, 10 course program.
---
3. Nova Southeastern University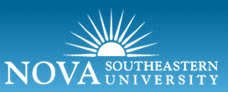 The Nova Southeastern University's College of Computing and Engineering offers a MS in Information Assurance and Cybersecurity to working professionals that has a career focused on network security and engineering. A student with the skills and knowledge to secure network infrastructures and provide security analysis would benefit in the program. In addition, knowledge of securing policy development and compliance within organizations will be useful for the MS in cyber security degree. Once graduated, the student will demonstrate and understand the fundamental concepts, technologies, and challenges with network security and telecommunications. In addition, students will learn to describe components of effective security architecture and the several security models that can be used in the design of secure architectures. The program is offered during the Fall, Spring, and Summer terms. Students are required to complete all ten courses to graduate. The MS in Information Assurance and Cybersecurity is accredited and nationally recognized by both the NSA and the DHS. The program is available online and on-campus.

Program duration: 33 credits. Fall/Spring: 16-17 weeks, 12-week summer session.
---
4. Penn State World Campus
The Penn State World Campus offers a Master of Professional Studies in cybersecurity analytics and operations . This thirty-three credit program is available online and can be completed in less than two years. The online master's degree engages the student in scientific disciplines that blends knowledge and skills of technology, strategic planning, and crisis management. The cyber security program prepares students for future career paths such as cybersecurity analysts, cyber threat advisers, information security director, security engineers, or vulnerability assessors. PSWC IT programs are nationally recognized and are highly ranked among the top cybersecurity programs by the U.S. News and World Report. Penn State World Campus also offers tuition discounts to service members, veterans, and military families with flexible schedules and convenient start dates to achieve their educational goals. The faculty teachers of the online cyber security master's degree program come with decades of experience and dedication in the field of information technology. Choosing PSWC's cybersecurity degree program will provide all the knowledge to achieve success in battling cybercrime threats.
Program Duration: 33 credits. 21 core credits, (optional) 9 transferrable credits accepted.
---
5. Eastern Illinois University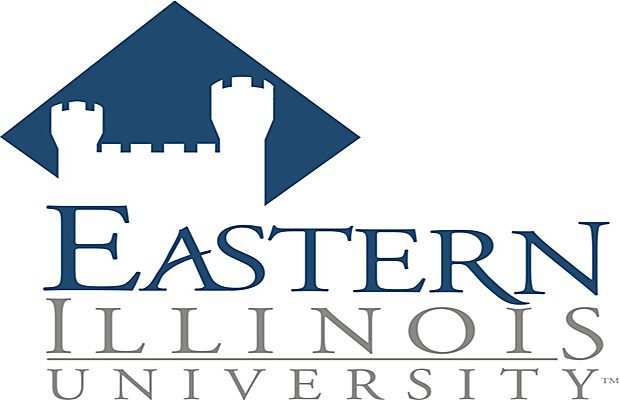 Eastern Illinois University's MS in Cybersecurity is a thirty-two semester hour program, designed to prepare students in leadership positions within the information technology field. The program provides both technical and professional skills that are effective in marketing graduates for a rewarding career path in Cybersecurity. The MS in Cybersecurity program is thirty-two semester hours in length. The course material for the program will include studies in Advanced Database Technology, Network Defense, Systems Security, Database Security and Reliability, and Facilities Security. MS in Cybersecurity courses encourages students in teamwork and building knowledge and skills to design and implement computer networking systems. The faculty members at Eastern Illinois University are dedicated to provide high quality instruction to all graduate students who enroll in the MS in Cybersecurity program. The graduation rate is also high and many graduates of the program find employment within one year. The Illinois Department of Employment Security proposes a thirty percent growth in the profession from 2012-2022. In addition, graduates are encouraged to participate in opportunities to share their experiences to undergraduates through video conferences about cyber security positions.

Program Duration: 32 credits, 18 to 24 months.

---
6. Excelsior College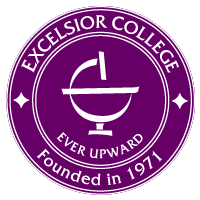 The MS in Cybersecurity at Excelsior College offers a fully online program, designed to advance students in an exciting career that prepares them with techniques and skills to detect cyber threats, recover lost information, and prevent system hacking from cybercrimes. The NSA and the DHS designated this program as a National Center of Academic Excellence in Cyber Defense Education. The MS in Cybersecurity degree is a thirty-credit program. However, fifteen credits can be transferable credits. Once graduated, students will apply their knowledge of cybersecurity in workplace settings, understand the implications of cybersecurity legal issues, and find employment in both private and public sector business industries. Possible career outcomes of a graduate with a MS in cybersecurity includes:
Conduct risk and vulnerability assessments of existing and proposed information systems.
Demonstrate proficiency in communicating technical information in formal reports, documentation, and oral presentations to users and information technology professionals.
Continuously monitor, maintain, and enhance the protection of enterprise-wide information assets through effective industry accepted information management and risk management techniques.
Program Duration: 30 credits, approximately two years.
---
7. Boston University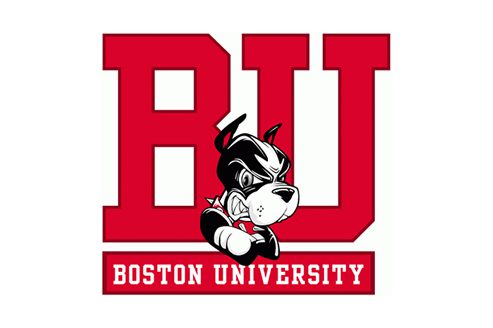 Boston University's MS in Criminal Justice is a thirty-two credit program, providing a concentration in Cybercrime Investigation and Cybersecurity. Students in the program will acquire the knowledge and insight in cybercriminology, investigative development, and risk assessment within the cybersecurity field. This will provide the skills needed in the computer information age. Boston University graduates of the MS in Criminal Justice are eligible for the forensic examination test. The program is one of the best online cybersecurity master's degree programs listed on the US News and World Report with a ranking of #3 and continues to be ranked high for the past four years straight since 2015. The MS programs at Boston University provide affordable tuition rates; however, there are scholarships, graduate loans, and payment plans available to all eligible students.
Program Duration: 32 credit hours. 16-18 months.
---
8. University of Rhode Island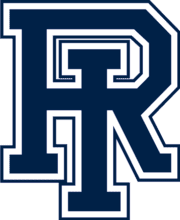 The Professional Science Master's in Cybersecurity at the University of Rhode Island offers to students and working professionals a comprehensive curriculum, designed as a compliment to your four-year program in an IT or Criminal justice field. The program is taught through the Digital Forensics and Cybersecurity center and provides a thirty-six credit course, made up of nine classes. Courses will cover Introduction to network security, advanced digital forensics, professional skills in cyber security, and a capstone experience course with an organization focused on cybersecurity. The program is completely online; offering flexible scheduling so students can work at their own pace. The tuition cost for the MS in Cybersecurity at University of Rhode Island is competitive pricing, compared to other national colleges. The Program is perfect for professionals that desire to receive a grade degree while working full time. The online format comes with video lectures that are streamed on-demand and is provided through cloud-based hands-on labs. University of Rhode Island's masters in cyber security online program ranks at one of the top in the Nation.
Program Duration: 36 credits, two years.
---
9. New York University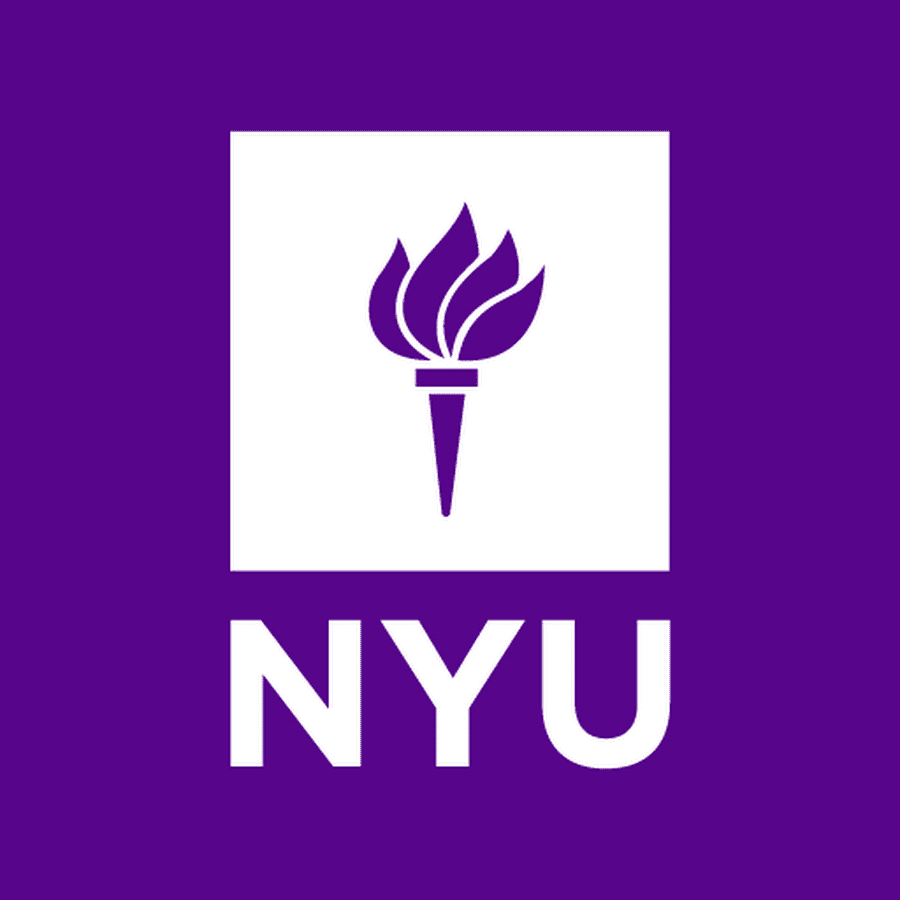 New York University's Tandon School of Engineering offers the MS in Cybersecurity program for working professionals interested in the cybersecurity field. The course is a 30 credit hour program, consisting of courses about computer networking, cryptography, network mapping, operational security, and evaluating secure systems. The program includes a virtual laboratory and provides theory and research, and how it is translated into real-world solutions. This program offers many opportunities for career advancement. In addition, tuition is reasonably priced, with seventy-five percent scholarship option for working professionals to U.S. residents. The program operates with the National Science Foundation-funded Offensive Security, Incident Response, and Internet Security (OSIRIS) laboratory. Those who are interested in the MS in Cybersecurity must have a working knowledge of high-level mathematics, programming language, and data structures. The degree also requires at least one year of science. The GRE is not necessarily required; however, encouraged to submit. Transfer credits are accepted, as long as the student received at least a B grade from the course in question.
Program Duration: 30 credits, two year program.
---
10. University of San Diego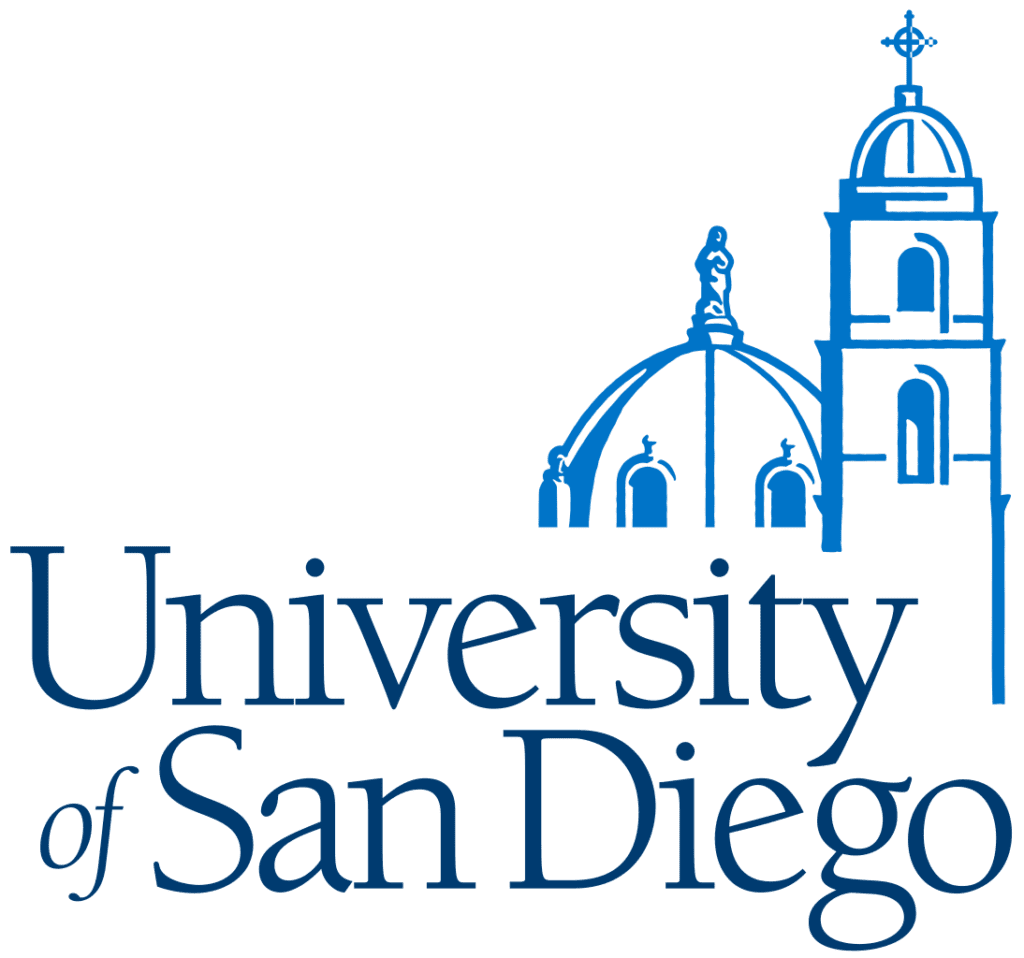 The MS in Cyber Security Operations and Leadership program at University of San Diego offers a fully online, comprehensive degree, consisting of courses such as the foundations of cybersecurity, risk management in cybersecurity, applied cryptography, and cyber security operational policy. Graduate Students will learn from experienced and highly trained professionals already in the field. The course will be equipped with state-of-the-art techniques and technologies to defeat adversaries from theoretical and tactical view point. The MS in Cybersecurity program prepares students for continuous changes of cyber threats and lessen the effects of cyber crimes throughout the criminal justice field. The total program takes approximately twenty months to complete and is thirty-one credits.
Program Duration: 31 credits, twenty-one months.
---
Choosing the best online Master's in Cyber security program
Most online Master's in cybersecurity programs teach on the basic foundations of computer technology or computer science courses, provide a mathematics course up to calculus, and instruct students in computer networking and data entry knowledge. However, many go beyond simple knowledge and skills. In today's technology world, it's important to be ready for any cyberattack or criminal action against our technological systems that may occur. When choosing the right MS degree in cybersecurity, there are some incentives of the career field to consider:
Job Security- right now the job market for cyber security is making huge leaps forward. In fact, there are more women showing an interest in the career path over men. This is definitely a great time to join the cybersecurity industry during this critical shortage of professionals, skilled for this line of work. Employers need you, getting a cybersecurity degree will proof to them how valuable you are.
higher salaries for IT specialists- due to the shortage, employers and government agencies are willing to pay higher than usual wages for the skilled professional with the right credentials. Earning the graduate level degree will boost not only your career portfolio, but the size of your wallet.
Awesome college investment- many students start out as a freshman, not really having a plan or the foresight of what they plan to do when they walk into their first class at college. However, choosing a computer science major or some form of IT program will provide a vast number of opportunities, including but not limited to cyber security.
High networking opportunities- meeting the right group of people is the key to finding the best job in cybersecurity. While in your degree program, learn to engage with experienced and skilled professionals in the cybersecurity field. You never know, your next job opportunity come from an intuitive professor.