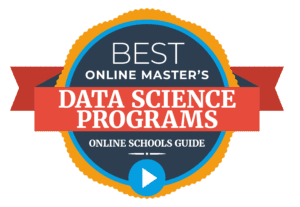 The best Data Science degree programs online offer flexible master's programs that professionals can earn at their own pace to advance their careers. First off, let's talk about the discipline of Data Science in a nutshell. It is safe to say that not only is it an emerging field, but it is also one of the most in-demand.
This career path is at the helm of STEM innovation, synthesizing statistics, math, analytics, computer science, computer tech, machine learning, and software development. Every Federal agency, institution of higher learning, and corporation, among many other sectors, requires database administrators and database analysts to be on hand.
These are the experts in understanding trends and patterns that are necessary for complex problem-solving. These are answerers of convoluted questions and the authority figures on untangling disasters that have not yet shown themselves.
---
How We Ranked the Best Online Master's in Data Science Degree Programs
We have poured through many programs to find the best online master's in data science and analytics opportunities for you. The editors at Online Schools Guide found schools offering online master's degrees in Data Science or related degrees.
Then, based on cost, reputation, and future salary, we ranked these data science programs. Below you will find our favorite 10 school rankings that will get you at the front of this evolving field.
---
1. Rochester Institute of Technology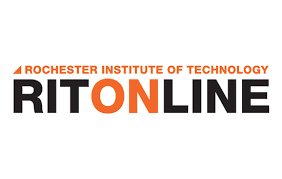 The Rochester Institute of Technology offers online education opportunities through its online school RITONLINE. One of their many cutting-edge programs is their Master of Science in Data Science, which teaches students entirely online.
Specifically, this program is through the Golisano College of Computing and Information Science. This academic discipline prepares data science students for various fields in data science and gives ample opportunities to select electives pertinent to many aspects of data and data science.
Professionals in the field provide support and networking connections and also teach with hands-on experience. In addition, the school encourages students from disciplines outside of engineering and math to dive into this program. Some of the required best data science courses include Introduction to Data Science Management, Software Engineering for Data Science, Applied Statistics, and also an in-depth Graduate final capstone project or capstone course. This degree in data science online program is 30 credit hours, and students can complete it in four years by attending part-time.
Duration: 30 Credit Hours
Accreditation: Middle States Commission on Higher Education (MSCHE)
---
2. University of North Texas
UNT at Frisco, the University of North Texas Online School, offers a master of science in data science degree. This online graduate data science degree teaches a variety of data science skills. Students learn data visualization skills, statistics, and the underpinnings of big data analysis. The graduate-level courses also cover quantitative methods to help build best practices for corporations and organizations.
The classes feature data structures, domain knowledge, and complex analysis. In the third and final semesters of the program, students will work with an advisor to create a relevant capstone project. Each participant in the program will also engage with a specific concentration area, including Health Services, Statistics, Digital Retailing, Statistics, or Management.
Duration: Three Semesters (Including a Summer Semester), 30-credit hours total with 7 core courses (21 hrs) and 3 electives (9 hrs).
Accreditation: Southern Association of Colleges and Schools Commission
---
3. Boston University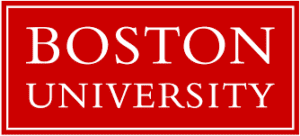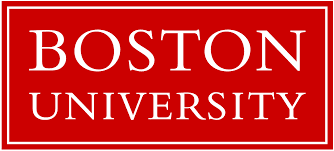 The Online Master of Science in Computer Information Systems (MSCIS) Concentration in Data Analytics at Boston University is ideal for professionals who want to advance their careers in this lucrative field.
Coursework in this program tackles advanced data visualization, data science, and also data processing. Students learn the best methods for statistical analysis. Furthermore, they create relevant and meaningful presentations that utilize learned techniques, including data mining, web mining, and also text mining. Students become experts in utilizing real-world data sets to create the visuals that tell their stories.
There are 13 faculty members in this program, and all are experts in the field. In this data science online degree program, students complete the 40-credit-hour in 18-24 months. There are some opportunities for financial assistance, and there is no fee to apply for such services.
Duration: 40 Credit Hours (18-24 months)
Accreditation: New England Commission of Higher Education
---
4. Villanova University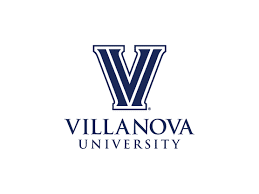 The Master of Science in Analytics (MSA) Online at Villanova's School of Business is an excellent opportunity to learn the most up-to-date skills related to quantifiable data in the global marketplace.
This program is for students interested in a fast-paced curriculum that explores the ins and outs of statistics, mathematics, business analytics, computer science, and also analytics in real-world terms. You will work with faculty who are experts in the field and provide world-class leadership.
You will be learning from Villanova's online Center for Business and Leadership, a known name for turning out leaders in data and business. Students will engage in projects that are relevant to the industry and participate in a final capstone practice. There are no residency requirements for this program.
Duration: The Program should be completed in 5 semesters (24 months)
Accreditation: Middle States Commission on Higher Education (MSCHE)
---
5. Georgia Tech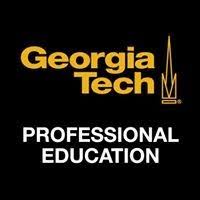 You can achieve an Online Master of Science in Analytics (OMS Analytics) through Georgia Tech's Professional Education Program. This path of study dives into the copious amounts of data required to unlock today's global marketplace. Additionally, the program has three specialized tracks.
Analytical Tools (Data Analytics)
Business Analytics
Computational Data (Data Science)
Students will reach the top regarding their proficiency in statistics, operations research, high-performance computing, and business intelligence. The program's foundational skills are understanding an analytics problem, accomplishing an analytics project effectively, tapping into relevant data streams, and bringing mathematical models to life.
The course of study is entirely online, meaning you will never have to step foot on campus. It consists of 11 classes, which include 36 credit hours and three distinct tracks. A prerequisite is that incoming students have a minimum of one college course in calculus and basic linear algebra, Python Computer Programming, or Probability Statistics.
Duration: 36 Credit Hours (3-4 years)
Accreditation: Southern Association of Colleges and Schools Commission
---
6. University of Wisconsin Madison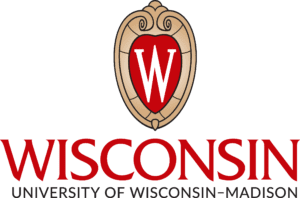 The University of Wisconsin-Madison offers several online master's degree programs, including a premier engineering and data analytics program. This data science master's online program is for students who are data-driven engineers. Core teachings include the tools of data science, testing, research, design, and also operations.
This is an in-depth opportunity that truly combines engineering and data science disciplines. Students will emerge from this program with the skills to lead teams and manage complex problems. Additional topics covered in the curriculum are Statistical Methods, Data Visualization Techniques and Tools, Predictive Analytics and Machine Learning, and also Leadership and Communication Skills that empower change-making.
This data science engineering program brings together multiple departments on campus, including Electrical and Computer Engineering, Statistics, Library and Information Sciences, Mechanical Engineering, and Computer Science. Coursework for this master's degree meets the needs of busy working professionals. It is flexible, with no on-campus residency requirements. The GRE is not required for admission. But, if an applicant has already taken the test, they encourage the submission of the scores.
Duration: 30 Credit Hours (2-3 years)
Accreditation: Higher Learning Commission (HLC)
15 Hidden Gem Small Colleges in Wisconsin
---
7. University of Notre Dame


The University of Notre Dame offers an online master's degree program that explores all of the possibilities of Big Data. Their approach to teaching this Master of Science in Data Science includes educating students to be ethical leaders with a deep appreciation for critical thinking skills and an awareness of how they can impact the world with their work.
One of the unique aspects of this data science program is that they value a small cohort to have personalized curricula. The class sessions meet synchronously online. This means students will get to know their classmates and have in-depth collaborations. All of the world-class faculty are experts in the field and will work closely with students to break through challenges and form accomplishments.
Participants can access complex career services, including mock interview opportunities, resume preparation, and networking. The other aspect that makes this program stand out is the requirement of immersive residencies that can take place at either Notre Dame or Silicon Valley. Most students complete this 30-credit course of study in 21 months.
Duration: 21 months
Accreditation: Higher Learning Commission (HLC)
---
8. Clarkson University


Clarkson University offers an in-depth Master of Science (MS) in Applied Data Science. There are many opportunities for students to have agency and drive in this master's degree course. There are many relevant electives, and the program is very intimate.
This means that students can shape their focus with the support of their expert faculty team. Though the foundation of required coursework centers on all facets of data science, the program is proud of how well-rounded the class options are. You can achieve this program entirely online and have a residential option.
Both programs have the same faculty and utilize the same learning models. But, online classes are mixed between asynchronous learning and synchronous (this means live meetings). This program is 33 credit hours and includes core graduate classes that are each 3 credits. The requirement of a 6-credit capstone project or internship will give students the edge in hands-on experience. Graduates of the program have shown successful emergence into the data science field.
Duration: 36-credits with 6 core courses (18 credits), 4 elective courses (12 credits), and one 6-credit capstone course (estimate of 2 years)
Accreditation: Middle States Commission on Higher Education (MSCHE)
---
9. Syracuse University


Syracuse University offers a Master of Science in Applied Data Science that students pursue through the online school iSchool@Syracuse. This online program is an interdisciplinary program offered by the Martin J Whitman School of Management and the School of Information Studies. Furthermore, students can choose one of three tracks to specialize in their degree.
Data and Business Analytics
Language Analytics
Data Pipelines and Platforms
One of the exciting aspects of this applied data science program is that they utilize an interdisciplinary academic approach. Their goal is to ensure all of their graduates are leaders in the field of data science upon graduation. Some of the skills their curriculum supports are organizing and collecting data, identifying data visualization patterns, data mining, data collection, programming languages, deep learning, and statistical analysis. Students also learn how to develop alternative strategies that respond to the data at hand, and understand the underpinnings of privacy and the ethical implications of the practice of data science.
The professionals that students will have access to diverse and highly skilled. The online class experience offers weekly live sessions, allowing students to build relationships and collaborations. Students can even engage in social groups and work on group projects through the virtual campus.
Duration: 34-36 Credit Hours / 18 months
Accreditation: Middle States Commission on Higher Education (MSCHE)
Note: No GRE is Required to Apply
---
10. Oregon State University
Oregon State University offers an Online Master of Science in Data Analytics. Graduate students immediately get their feet wet in real data problems that require the interpretation of data on a large scale.
In this online data science master's degree program, participants will gain all of the necessary knowledge to utilize quantitative skills, including critical thinking and the ethical implications of data-driven professions. Additionally, the Oregon State University faculty created all of this program's coursework.
Oregon's graduate degree combines integrates math, statistics, and computer science. Various creative electives are offered, including Machine Learning and Design Analysis of Planned Experiments. The program is delivered entirely online, with start dates each fall. Depending on the circumstance, up to 15 credit hours may be transferred from previous education.
Duration: 45 Credit Hours
Accreditation: Northwest Commission on Colleges and Universities (NWCCU)
---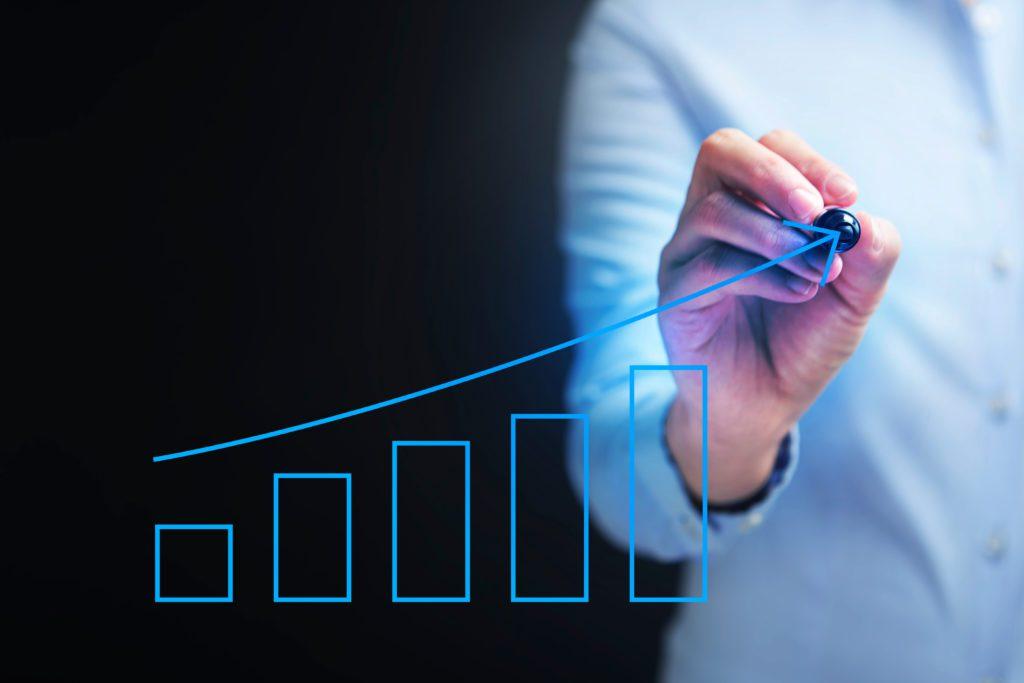 ---
How Do You Become a Data Scientist?
So, how do you get a data science career and be the data wizard behind the curtain? An online Master's in Data Science can be just what the doctor ordered in terms of getting you on this path efficiently. There are many online master's in data science or data analytics programs, some of which we will touch upon on this list.
Learning data science is not easy. To prepare for a master's program, undergraduates may choose a degree program that focuses on some of the technical skills data scientists need. Information technology or computer science degrees are excellent prerequisites.
---
Why Earn a Data Science Degree Online
Studying online is an excellent way to learn data science and stay connected to everything you are already doing. You can keep your career, parent, and life while learning from home. Many of these programs offer unmatched flexibility that is hard to find in a residential degree program.
Most of these online programs ensure that you never have to step foot into a classroom. And you can complete your coursework in a bathrobe and slippers with your favorite dark roast companion. However, online students pursuing a master's degree in data science should be motivated, independent learners.
Data Science Certificate Programs
Many schools also offer data science certificate programs. So, working data scientists pursue credentials while they work. For example, Johns Hopkins University and Coursera offer The Data Scientist's Toolbox. The curriculum includes classes in R Programming Languages, Getting and Cleaning Data, Reproducible Research, Statistical Inference, Regression Models, Practical Machine Learning, and Developing Data Products.
---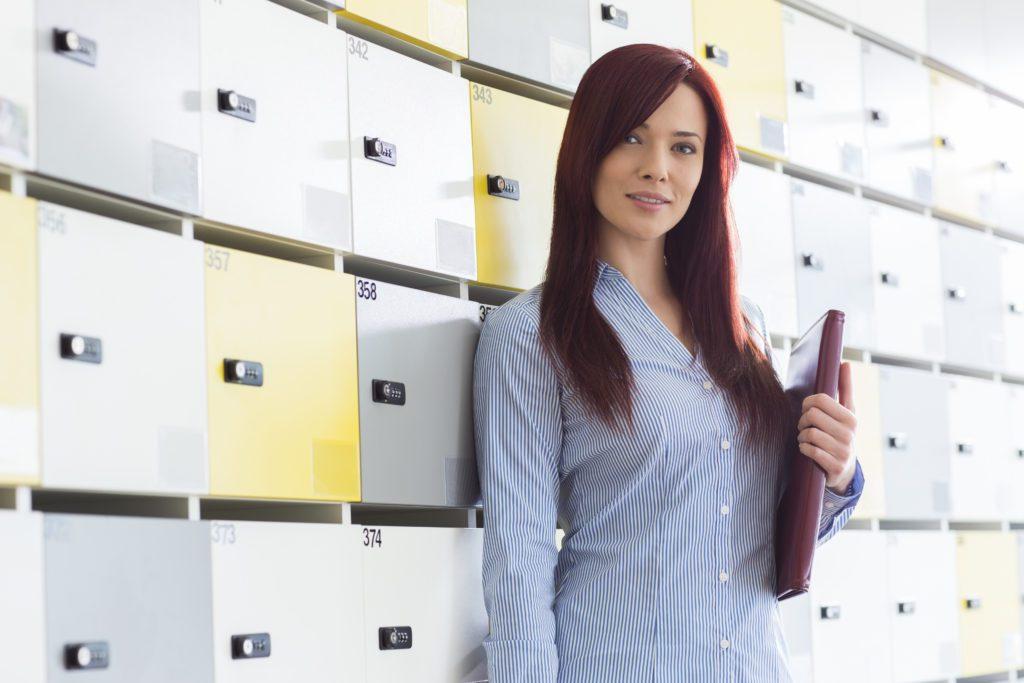 ---
What are the Admissions Criteria for a Data Science Master's Degree Program?
The admission requirements for Data Science graduate programs vary from school to school. However, most require some or all of the items on the list below.
earned a bachelor's degree
copy of official undergraduate transcripts
resume or CV
personal statement
two letters of recommendation
work or education experience in analytics or data science
submit GRE scores (if test scores are required)
preferred: background in mathematics, probability, or statistics
preferred: Proficiency in a programming language or programming experience
some programs require prerequisite courses such as multivariate calculus, linear algebra, advanced statistics, Java, or Python
Applicants to a program should have a strong background in math. Additionally, some individuals with an undergraduate degree in a different field, like social science, may need to take additional mathematics or statistics courses before entering the program. Most university programs list this on their website.
---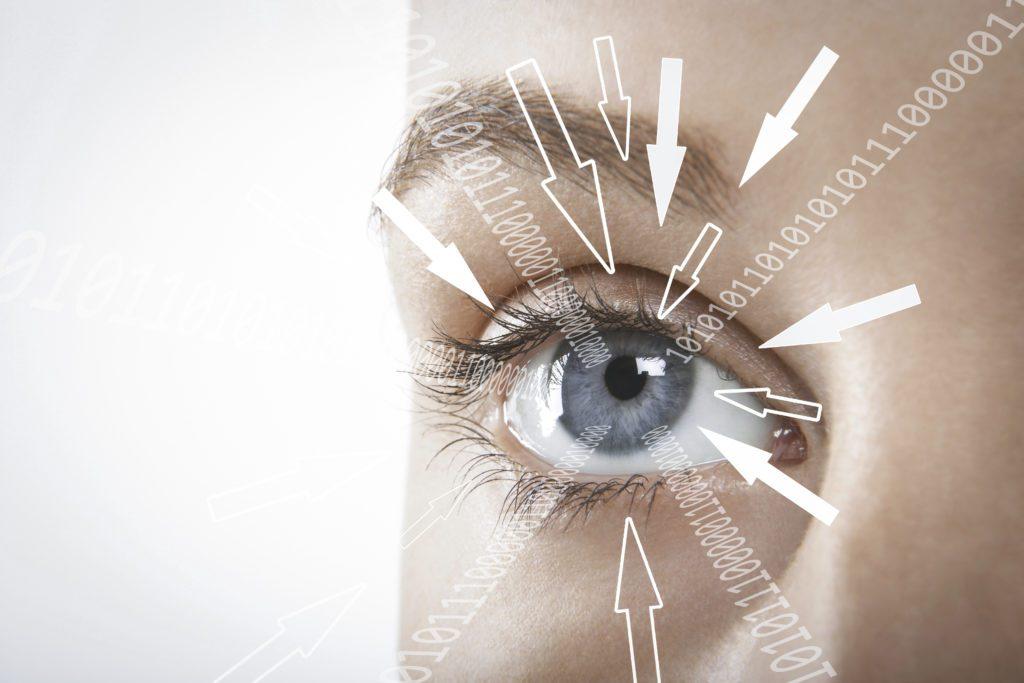 ---
Data Science Accreditation
Aspiring data scientists should verify the school and program accreditation before enrolling in any degree program. Data science schools that offer data science or analytics programs are growing.
---
What is the Curriculum for an Online Master in Data Science?
Core courses in a program curriculum use real-world datasets and cover basic data collection and management concepts. In addition to coursework classes, online programs in Data Science often include presentations, team practicums, and portfolio-building components.
These real-world projects use complex data to teach data modeling and also project-based management. Projects with unique problems help students develop an intuitive understanding of concepts while also providing good practice using data science. And they also show this data science experience when students apply for jobs.
Networking opportunities are essential in this field. Many master's programs offer career support to prepare students for employment opportunities. For example, they may sponsor employer-related events, career coaching with mock interviews, or even provide practical skills like how to have lunch meetings with future employers.
---
Data Science Classes
Data analyst professional studies coursework typically focuses on computer science and programming skills, math, and statistical concepts. Furthermore, prior knowledge of core concepts is helpful since these programs are rigorous.
Below is a list of some core coursework and other course offerings students focus on and take in a master's in a data science program.
Introduction to Artificial Intelligence
Python Programming
Introduction to Computer Vision
Introduction to Data Analysis / Data Analysis at Scale
Quantitative Foundations of Data Science
Natural Language Processing with Deep Learning
Big Data Analysis and Interpretation / Computational Methods for Big Data
Social Network Analytics
Business Intelligence and Big Data
Basic Statistics with Large Scale Data Sets
Applied Mathematics
Charting & Data Representation
Grammar of Data Statistical Models
Intelligent Systems Engineering
Object Oriented Programming
Decision Trees and Random Forests
Data Mining and Data Warehousing for Big Data
Information Retrieval Systems
Effective Communication Bias and Regression Classification
Data Acquisition and Pre-Processing
Regression Analysis and a Probability Course
Applied Machine Learning Algorithms
Machine Learning with Python: Linear Models to Deep Learning
Web Scraping and Text Mining
Data Structures and Algorithms
High-Performance Computing
Programming Foundations
Distributed Systems Software
Parallel Programming
Interactive Computer Graphics
Cognitive Systems and Neural Networks
Human-Computer Interaction
Information Visualization / Visualizing Data
Developing User Interfaces
Understanding Users: User Experience (UX) Research Methods
Prototyping the User Experience
Information Policy and Ethics
Fundamentals of Databases
Privacy and Responsible Data Analysis
Introduction to the Digital Environment
Applied Cloud Computing
Cloud Technology, Cloud Security, and Virtual Environments
Disaster Recovery, Continuity Planning, and Digital Risk Assessment
Foundations of Data and Information Security, Policy, and Governance
Data and Digital Stewardship / Data Governance
Advanced Database Management Systems
Applied Database Technologies
Exploratory Data Analysis
Information Systems Management
Metadata and Resource Description
Information Assurance and Security Engineering
Data Science Capstone
---
Data Science Specializations
Many programs have concentrations, focus areas, or specializations students can pursue. These provide in-depth data science knowledge and how it applies to a specific job or market sector. For example, law enforcement, healthcare, banking and finance, and retail use data science uniquely.
Business Analytics Specialization
Artificial Intelligence Specialization
Data Engineering Specialization
Social Media Analytics Specialization
Machine Learning Specialization
Game Theory Specialization
Cryptology Specialization
Cybersecurity Specialization
Financial Investigations Specialization
---
What Kind of Data Science Jobs Can You Get?
What Programs Are Similar to Data Science? There are many jobs for data science graduates. An online data science master's can be a computer science program with a data science specialization.
These workers are often experts in database systems and work in information technology occupations. Additionally, some graduates work in data engineering, artificial intelligence, analytics management, or machine learning.
Some online data science degrees are oriented toward Business Analytics. A graduate may work on data science projects as a Business Intelligence Analyst. However, other data science education comes from mathematics departments and focuses on statistical modeling.
---
What are Some Popular Data Science Careers?
Some top employers and industry leaders include Google, Deloitte, Amazon, Tableau, Accenture, and also US government agencies. The type of degree orients jobs. Below are some popular data science careers and job titles for data analysts.
| Job Title | Salary |
| --- | --- |
| Data Scientist | $129,000 |
| Computer and Information Research Scientist | $133,750 |
| Computer Systems Analyst, Data Engineer | $111,350 |
| Market Research Analyst | $87,550 |
| Operations Research Analyst | $89,300 |
---
What is the Job and Salary Outlook in Data Science?
The United States Bureau of Labor Statistics (BLS) expects a Mathematician and Statistician job growth of 31% between 2021 and 2031. The states with the most Mathematician and Statistician jobs are California, New York, Texas, North Carolina, and Illinois. Additionally, they also have high salaries.
| State | Employment | Annual mean wage |
| --- | --- | --- |
| California | 17,750 | $ 133,110 |
| New York | 10,050 | $ 122,540 |
| Texas | 5,850 | $ 114,360 |
| North Carolina | 5,050 | $ 113,980 |
| Illinois | 4,670 | $ 104,010 |
BLS 2021 report of states with the most Data Scientists.
---
Is an Online MS in Data Science Worth it?
Yes, Many students earning a master's in data science quickly increase their salary and advance their careers! This is one of the most in-demand careers in the world. And the skills can transfer to almost any area of the employment sector.
---
Related: