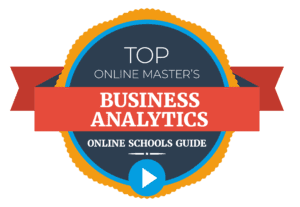 The top online schools for Business Analytics master's degrees offer flexible and affordable programs for working professionals. The business world is booming with analytic careers more than ever before.
The Big Data positions provide many opportunities for both undergraduates and graduate students with the skills and abilities in analyzing reports, developing new market solutions, organizing and gathering computer technology information, and creating strategic methods and techniques to better improve software technology, whether in high-end corporations or nonprofit organizations of today.
The Master's degree in Business Analytics will prepare each graduate with the skills and knowledge needed to excel in the business analytics field. The career path of the Business Analytics Master's Degree program will help teach students in analyzing financial data, including revenue, expenditure, and employment reports; monitor or forecast marketing trends; and prepare or present data reports to clients and management teams for the company or corporation they find employment in.
Many business analytics undergraduates continue on to the Master's program in Business Analytics. This is because many master's programs offer specializations or concentrations on top of the basic foundation courses in Analytics. The graduate program also provides students with a better chance of promotion opportunities and higher salary positions compared to the undergraduate program. Here are the top 10 online schools for business analytics master's degrees.
---
How We Ranked the Online Schools for Business Analytics Master's Programs
The editors at Online Schools Guide found schools offering Business Analytics Master's programs. Then, based on cost and reputation, we ranked the programs.
---
1. Georgia Tech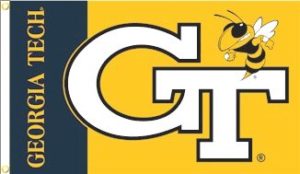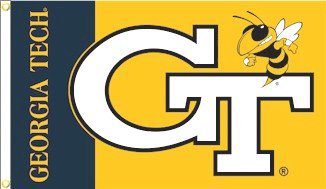 Georgia Tech's MS in Analytics offers an interdisciplinary approach to identifying analytical issues, engaging in mathematical tools and methods, familiarizing yourself with relevant data streams, and carrying out analytical projects.
The program is thirty-six credit hours and students can finish one to two years. The core courses in the MSA program provide knowledge on big data analytics in business, visual analytics, computing, statistics, and operations research essentials. The MSA program also offers three tracks which offer an additional fifteen hours of electives. World-class instructors teach the classes.
Georgia Tech holds accreditation with the Southern Association of Colleges and Schools Commission on Colleges (SACSCOC) to award degrees at the baccalaureate, master's, and doctoral education levels. The MS in Analytics compliments the undergraduate BS in Business Analytics degree. Georgia Tech ranks among the top ten universities in computing, business, statistics, and also research. The school has one of the best online business analytics master's degree programs nationwide.
Program Highlights: 36 credit hours, top accreditations, high rankings, career-ready program.
---
2. Villanova University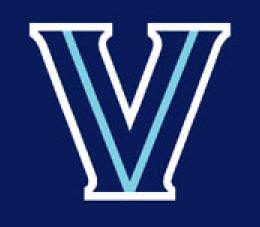 Villanova University's MS in Analytics degree offers graduate students an online format program. This degree is thirty-six credit hours and focuses on business analytics, programming, analytical methods in mining, and also business intelligence.
Students learn how to collect, analyze and interpret quantifiable data, examine mathematical methods, and also determine how they serve both the technical and business world. The program will also include an application-based practicum project with advanced business applications in the final capstone course. The complete program is ten foundation and core courses, which students can complete in as little as two years.
Many graduates of the master's program will find employment in careers such as data mining, intelligence development, business data analysis, or also web design specialist. The university is among the top schools in the field of business. In fact, Villanova School of Business holds rankings on the top 10 in U.S. News and World Report for both the Online MBA and Graduate Business Programs.
Program Highlights: 36-credit hours, 2 year program, top rankings, 10 courses, fully online format, available in fall and spring semesters.
---
3. College of William & Mary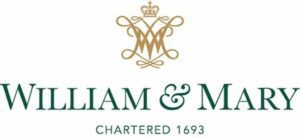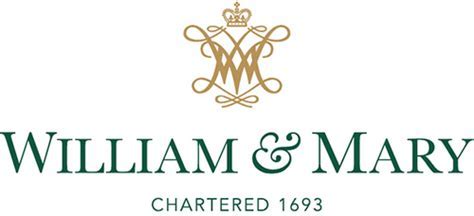 The MS in Business Analytics at the College of William and Mary offers an online, thirty-two-credit program. This degree requires 4 prerequisite courses, 2 pre-program courses, and 8 core courses. It is ideal for current professionals in both the information technology and business fields to incorporate data science principles with business analytics into one application.
The program also includes four dynamic pillars of business acumen, math modeling, computing technologies, and also communication. Students can complete the MSA in about fifteen months completely online. Additionally, it does not require residency and offers up to three start dates throughout the year. GMAT and GRE scores may be waived to qualified students.
William and Mary College has the industry's most exceptional faculty experts in this field. The program is among the best online business analytics master's degrees in the nation. Furthermore, William and Mary rank #3 in the Nation for Best online graduate degree programs in Business by the U.S. News and World Report.
Program Highlights: 32 credits, 3 start dates per year, 15 month to completion, GMAT/GRE waived for eligible students, expert faculty.
---
4. Ohio State University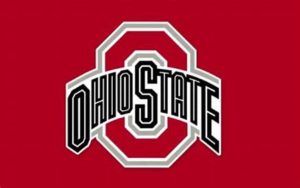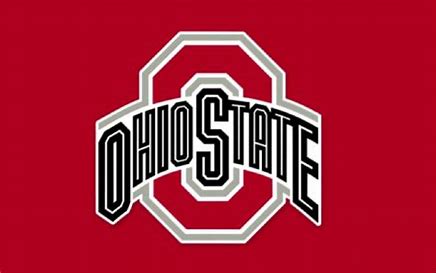 Ohio State University's Specialized Master in Business Analytics program prepares graduates for professional careers in the fields of Information technology and business. The SMB-A program will cover courses such as descriptive data analysis and visualization, predictive analytics, and prescriptive analytics.
The 10-month program is a STEM-designed degree for any student learning more of conceptualizing real-world problems, identifying data requirements, developing critical thinking skills, and creating innovative solutions. Working professionals with knowledge of business innovation, productivity, and growth will excel in the program. The SMB-A program is available fully online; however, there is also a hybrid option for students. The SMB-A program's hybrid format features a required capstone project with the use of real data from corporate partners.
Graduate students living more than fifty miles the Ohio State's campus have the option to live-stream* Saturday sessions to complete the 25 percent in-person requirement portion of each class. Ohio State University's Specialized Master in Business Analytics has full accreditation. This degree is also one of the best online master's in business analytics programs nationwide.
Program Highlights: 10-month course program, a hybrid option offered, for career-ready professionals, completely online, top rankings.
---
5. Rutgers University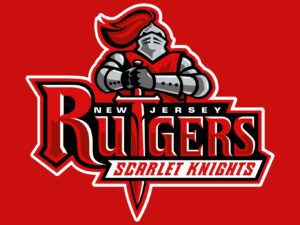 Rutgers University's Master of Business and Science is a degree program that combines both science and engineering with a focus on business and policy. The MBS program brings together an MS and MBA degree, for a total of forty-three credits. Twenty-four credits are for courses in science and nineteen credits in business.
Although the MBS program is fully online, there are campuses in Newark, New Brunswick, and Camden. The MBS program offers several science concentrations with a professional focus. These concentrations are life sciences, engineering, mathematics, information technologies, and also sustainability. Students can attend this program part-time and full-time. So, it is convenient and provides flexibility for graduates to finish school on their terms.
Rutgers University is the only institution in New Jersey offering a statewide Master of Business and Science degree. The MBS program has accreditation from the National Professional Science Master's Association.
Program Highlights: 43 credits, top accreditations, several campuses, fully online, science-focused concentrations.
---
6. Oklahoma State University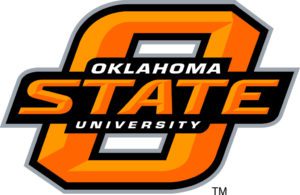 Oklahoma State University's MS in Business Analytics and Data Science program is for working professionals with a passion for solving challenges by using data within the business world.
This degree is available for full-time (on-campus) and online students (working professionals). The full-time degree is thirty-seven credit hours while the online format is only thirty-three credit hours. The MS degree is a STEM-designed program, offering training in practical data analysis, database management, data warehousing, systems analysis, big data, and cybersecurity. Students will learn both analytics and data science skills and apply them to real-world problems found throughout the business industry.
Furthermore, there are graduate certificates available for students looking for a faster career path. The certificate options include Business Data Mining, Marketing Analytics, and Health Analytics. These certificates only require 12-18 months when taken online, compared to the two-year program of the MS in MIS degree. Students can transfer the credits earned in the certificate to the MS in MIS degree.
OSU offers over 300 majors and minors and provides over 200 graduate program options in a variety of fields. OSU business analytics students are among the top in the nation to earn awards and honors. In fact, four OSU teams were among the top eight in the SAS Global Forum Symposium competition.
Program Highlights: 33-37 credit hours, online and on-campus available, STEM-focused degree, graduate certificate offered.
---
7. American University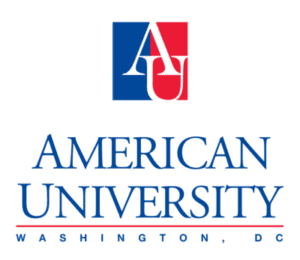 The MS in Analytics at American University offers a unique insight into data analytics and business challenges relating to both financial performance and operational effectiveness within the business world. The MSAn degree prepares working professionals and recent graduates with an advanced understanding of data gathering, data modeling, and also quantitative analysis through evidence-based learning.
Students complete the program with thirty-three credits from six core courses, four electives, and two in-person practicums at the Washington, DC campus. The core courses in the MSAn program include studies in Managerial Statistics, Management Information Systems, Database Big Data, Business Insights through Analytics, Predictive Analysis, and also Business Intelligence.
The MSAn program at American University holds several rankings and is among the best online masters in business analytics nationwide. The degree ranks at #11 for Best Online Business Programs for Veterans, #26 for Online Business Programs, and #43 for Master's in Business Analytics Programs, according to the U.S. News and World Report. In addition, the MSAn degree program has full accreditation from the AACSB.
Program Highlights: 33 credit program, AACSB accredited, regionally and nationally recognized top rankings, fully online degree.
---
8. University of North Carolina in Wilmington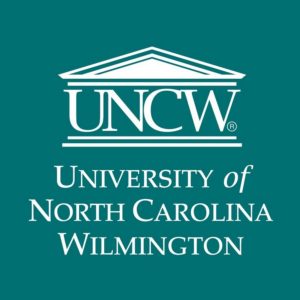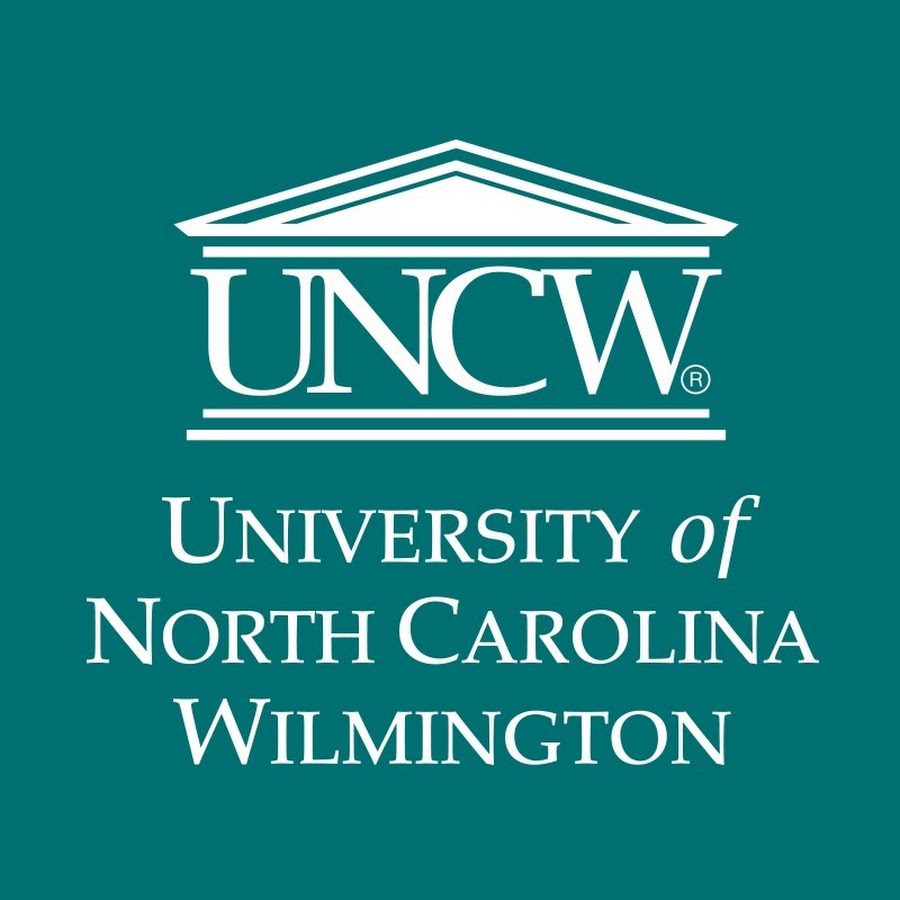 The University of North Carolina in Wilmington offers the MS in Business Analytics program to working professionals, ready to learn advanced learning skills to make informed business strategies, recommendations, and decisions in the field of business analytics.
UNCW's program is a total of thirty credit hours that students can complete in as little as twelve months. The analytics program has world-class instructors. This faculty provides a strong emphasis on real-world applications through case studies, simulations, and also data-intensive projects. Graduates learn the tools and techniques to manage analytics on projects in a wide range of business settings, comprehend and apply methods of both collecting and transforming data by arranging the components of analysis, and analyze statistical forecasting methods commonly used in analytics.
The Cameron School of Business MSBA degree has AACSB accreditation and is completely online. No GMAT or GRE is required to enroll. However, the University does require applicants to hold a bachelor's degree, have a cumulative minimum GPA of 3.0, resume with a cover letter, and also two letters of recommendation to apply.
Program Highlights: 30 credits, 12-month program, affordable tuition, no GMAT/GRE.
---
9. University of California Berkeley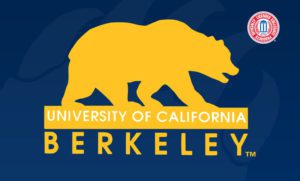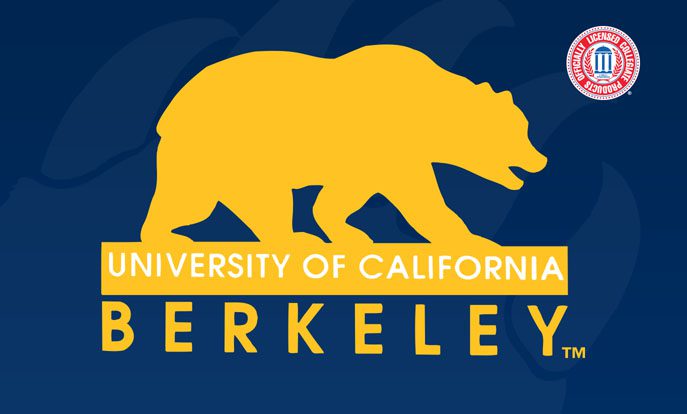 The Master of Information and Data Science(MIDS) program at the University of California in Berkeley offers an online, multidisciplinary degree that prepares data science professionals to become leaders in the field of Data or Business analytics.
The curriculum of the MIDS program offers a holistic approach grounded in computer science, social sciences, management, statistics, and also the law. Graduates will use the most modern tools and analytical methods, working with data at scale, deriving insights from data that is complex and unstructured, and solving real-world problems.
The full degree is a twenty-seven-unit program and students can complete it in an accelerated, standard, or decelerated format. The accelerated option takes twelve months to complete. The standard option is twenty months and the decelerated path takes about thirty-two months. The MIDS program at UCB has WASC accreditation. Additionally, students must complete a Capstone course that combines technical, analytical, interpretive, and social dimensions in designing and executing the data science project.
Program Highlights: 27 units, 3 ways to enroll, top accreditations.
---
10. Carnegie Mellon University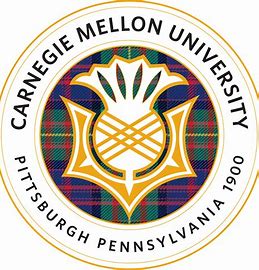 The MS in Business Analytics at Carnegie Mellon University offers an online degree that students can complete in as little as eighteen months on a part-time basis. Students will develop foundational business knowledge with practical skills in advanced analytics, transform data into functional and effective strategies, and incorporate quantitative methods with real-world applications.
Undergraduates in the program enroll in two classes at a time and study the coursework for at least 10 hours on each course, or 20 hours per week. The MSBA program prepares graduates by providing the necessary analytical, communication, and business skills to become successful in data-driven careers. The University is among the top-ranked business schools in the Nation and many MSBA students already have quantitative backgrounds before they begin the program.
Students in the MSBA program have access to the Tepper Masters Career Center. Students with a strong quantitative background or who acquired a STEM degree may be eligible for a GMAT/GRE waiver. CMU ranks #27 University in the World and # 7 in one the Most Innovative Universities.
Program Highlights: 18-month program, part-time, Top-ranked business school, offers data-driven career paths.
---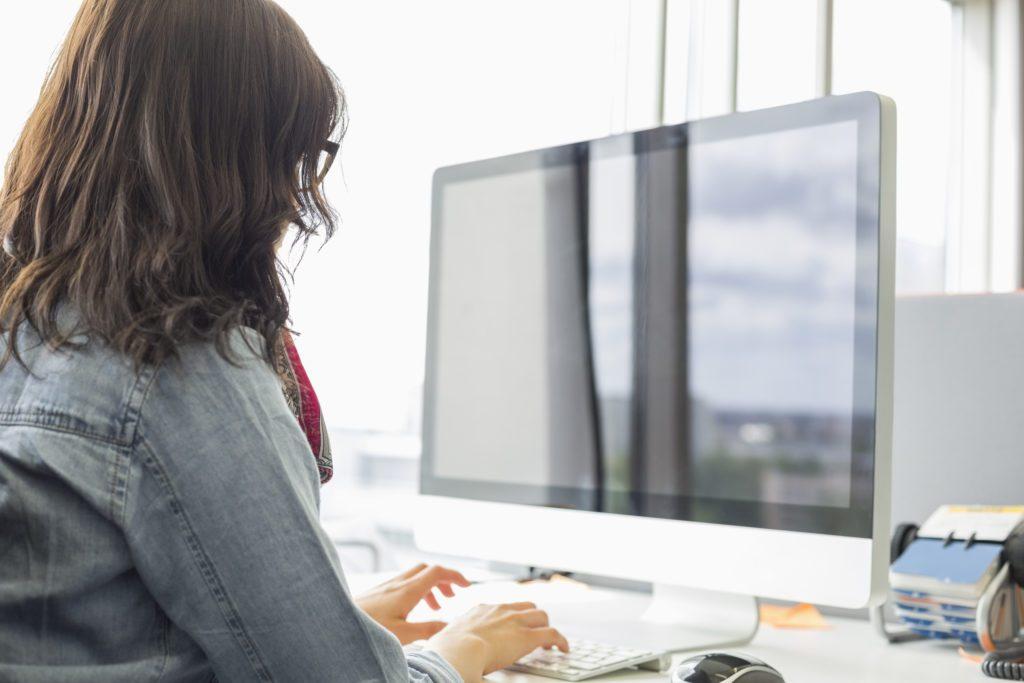 Why Choose from the Best online Business Analytics Master's Degrees
Once a graduate receives their Master of Science in Business Analytics, the professional degree will surely provide many opportunities for advancement or transition to a new career much easier. The skills learned will provide a solid foundation in the business field and apply your knowledge to, such as programming or application development.
Although the U.S. Bureau of Labor Statistics does not provide information on the specific career of business analytics. However, there are several types of analytical positions on the BLS website. For instance, management analysts and computer systems analysts. Each will provide similar coursework requirements; however, there may be some differentials in job experience and capstone projects related to the master's degree required.
According to the BLS projections, the career path of analytical positions will increase by 39 percent through 2030. With this in mind, it is a no-brainer that students with a good foundation in mathematics, statistics, IT, and programming should take advantage of the Master in Business Analytics program.
---
Related: