One of the most in-demand career fields that are becoming popular trends is finding work in Big Data corporations and business firms throughout the United States and worldwide. Data Science or Data Analytics professionals that have the ability to interpret, analyze, monitor, manipulate, and extract data always seem to be in constant need. Employers or top executives of high-end corporations and businesses rely on professionals with a strong background in Data Analytics, Business Analytics, and Business Intelligence or some form of the STEM disciplines. Students with the desire to advance their educational level past the average BS program or undergraduate degree that is focused on either science or mathematics, should consider the MS in Data Analytics degree program.
Here are the top ten online schools for Data Analytics Master's degrees. They make the list on the count of several factors: faculty commitment, rankings, accreditations, transferable credits, and more. Each one will provide the student with online access to world-class faculty members and possibly community involvement. Many are career-ready programs and provide the best STEM courses to expand your knowledge within the field of Data Analytics.
1. Oregon State University

Oregon State University's MS in Analytics offers a forty-five-credit program, combining courses of statistics, computer science and statistics electives. Graduates will investigate data problems from real-world cases, discover quantitative tools needed to gather, analyze and interpret data on a large scale, and acquire technical and communication skills to prepare for a data analytics career. Graduates in the program will study courses such as multivariate analytics, time series analytics, programming and data structures, and data science tools and programming. Students may transfer up to 15 credits into the program, if eligible. The program is developed and taught by full-time Oregon State faculty. Over the last decade OSU has been ranked as one of the nation's best providers of online education and is considered one of the best online data analytics master programs. Graduates have the option to earn a graduate certificate as well. OSU is regionally-accredited by the Northwest Commission on Colleges and Universities.
Program Highlights: 45 credits, transfer credit accepted, regionally accredited, top rankings.
2. University of Illinois at Springfield
The MS in Data Analytics program at University of Illinois in Springfield offers an online, comprehensive, fifty-six credit degree that prepares graduates for data analytics careers or for advanced studies into a Ph.D. program. The program is considered one of the best STEM programs offered online and on campus. The MSDA degree is available in the spring and fall semesters. Courses in the curriculum will include the humanities, social sciences, arts, physical and natural sciences, mathematics, and computer science. The MSDA program is accredited by the Higher Learning Commission (HLC) and one of the best online masters in data analytics programs nationwide. The requirements for entering the MS in Data Analytics program is students must have taken data structures and algorithms to be considered for admission to the master's degree program. University of Illinois offers 30 bachelor's degrees, 20 master's degrees, 1 doctorate, and 26 online majors. UIS provides several scholarship options and financial aid is available to all eligible students.
Program Highlights: 56 credits, STEM-focused, career-ready, top accredited, many degree options.
3. CSU Global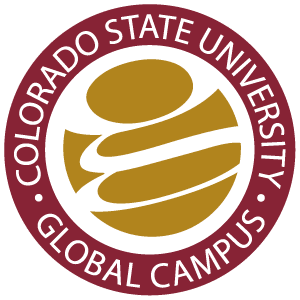 CSU Global's MS in Data Analytics program prepares graduates for a lucrative career in the IT and Data Science fields. Students will learn to become organizational leaders in areas such as business intelligence, business analytics, and data management. The total curriculum is twenty-four credits and will cover courses in fundamentals of quantitative analysis, introduction to business intelligence, and the foundations of data analytics. The course program will also prepare students in careers such as data warehousing, data mining, predictive analytics, and enterprise performance management. There are some mathematics and science prerequisites that are required to enroll in the graduate program. CSU Global is one of the most influential schools for Big Data jobs and one of the best online masters in data analytics programs. The school does offer several specializations as well. MSDA students must have an undergraduate degree with a major or concentration in one of the following:
Information systems
Information technology
Computer Science
Database management
Program Highlights: 24 credits, top rankings, STEM-focused curriculum, specializations.
4. Penn State World Campus
The MPS in Data Analytics at Penn State World Campus offers a thirty credit hour program, designed for working professionals in either IT or data science fields. Students will learn to interpret analytics problems, identify data sources, comprehend analytics methodologies, and design, create, and utilize analytics systems at scale; while applying data science and analytics to real-world cases. The MPS in Data Analytics provides students with a fully online format with flexible scheduling, making it convenient and easy for working adults. The average student spends only 8 to 12 hours per week on readings and assignments for a 3-credit course. Some transfer credits are accepted. Students also can choose a specialization, such as business analytics or marketing analytics. PSWC offers many opportunities for Alumni, such as community activities and professional networking to get involved in. The school has close to 693,000 alumni, which is one of the largest in the world.
Program Highlights: 30 Credits, financial aid available, specialization, flexible class schedules, world-class alumni.
5. Robert Morris University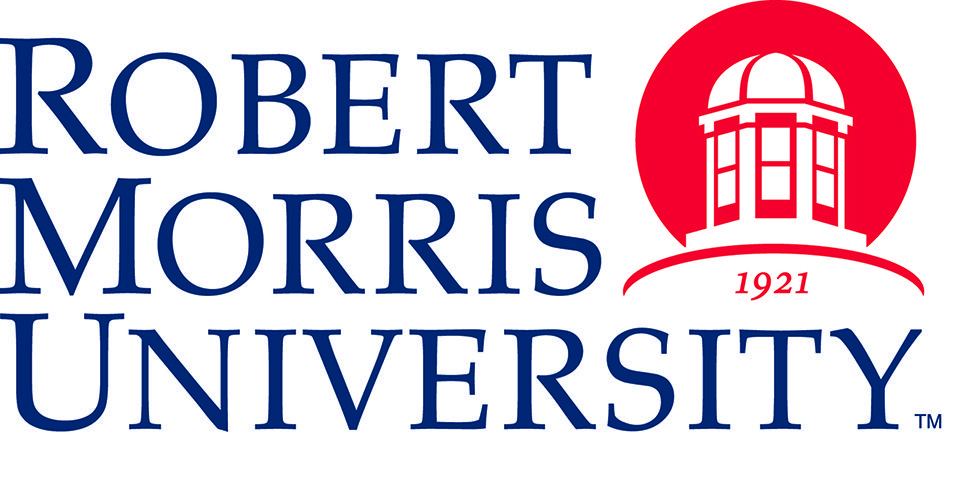 Robert Morris University's MS in Data Analytics offers graduates a degree, focused on the combined studies of collecting, analyzing, applying, and the management of data in order to make the best decisions. The goal of the program is action-packed insight that provides the competitive advantages needed for the data-driven future of our world. The required courses in the program will include Decision Support Sys Anly/Dsgn, Computer Network Security, Data mining, and Data Integration For Analytics. Other cours electives may offer Management Information Systems, Networks and Data Communication, or Strategic Planning in IT Project Management. The MSDA program also offers three concentrations, including an internship option for graduates to expand their knowledge of data science systems. The total MSDA degree program is 30 credits, which includes the nine concentration credits. RMU offers flexible scheduling for professional graduates currently working in the data analytics field. The graduate programs are one of the most affordable tuition rates and are among the best online data analytics masters degrees offered in the state of Pennsylvania.
Program Highlights: 30 credits, flexible class schedules, affordable courses, specializations.
6. University of North Texas
University of North Texas offers the MS in Advanced Data Analytics to working professionals wanting to learn more on how data is collected, analyzed, interpreted, and utilized in order to improve data processes and use quantitative techniques in big data systems. The master's degree in advanced data analytics will provide students with an interdisciplinary curriculum that focuses on analysis, data structures, and domain knowledge. Courses will cover an introduction of data analytics; a course on harvesting, restoring, and retrieving data; discovery and learning of Big data; large data visualization; and an interdisciplinary capstone in data analytics. The program provides six required courses with one capstone class and three elective options. Students have the option to choose from health science, statistics, sports entertainment, management, and digital retailing for their elective choices. UNT degree programs work to prepare students to get the job they were made for. The University offers a variety of both undergraduate and graduate-level programs, designed to give students the best chance for a rewarding career. The school partners with some of the top industries, such as logisticorp, Collin County, and the Dallas Cowboys.
Program Highlights: 30 credits, concentrations offered, career-focused, partnered with top industries.
7. Syracuse University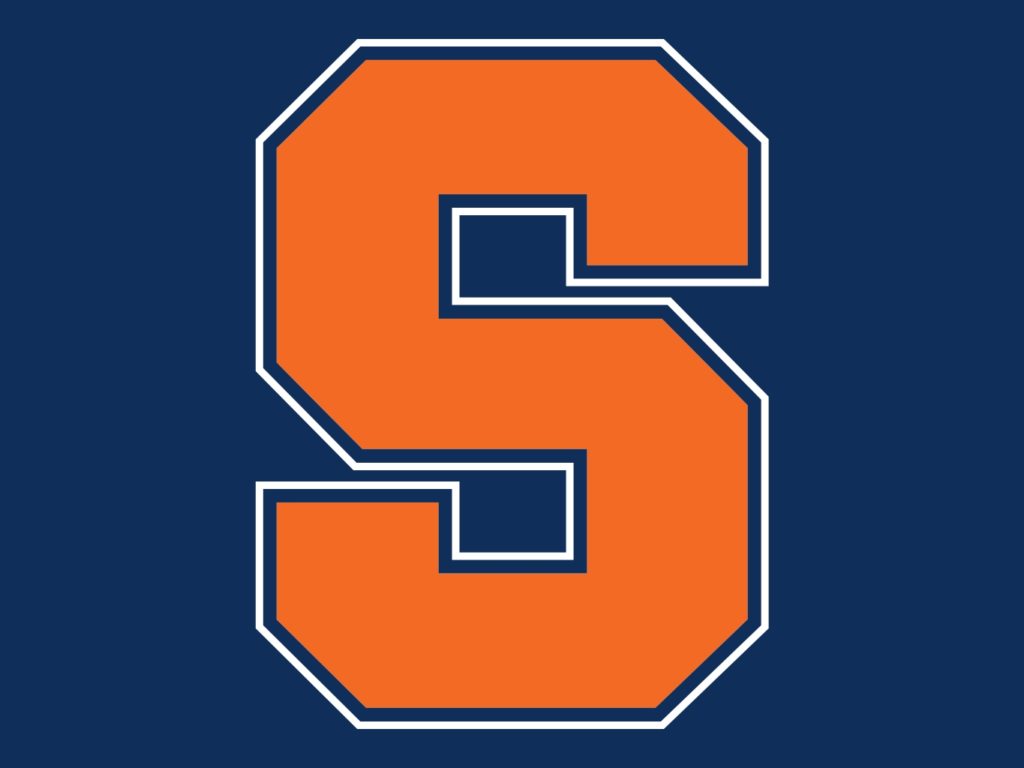 MS in Applied Data Analytics at Syracuse University offers a unique, interdisciplinary program designed for working adults, preparing for advanced studies in the data science field. The program will focus on four key learning competencies. They are capture and organization, technical analysis, visualization and communication, and practical application. The masters program is thirty-six credits and provides both analytical and technical skills when making data-driven decisions in preparing for the top data analytics careers. Courses include an introduction to data science, data administration concepts and database administration, big data analytics, and business analytics. There are eight electives students have the option to choose from, with the option to choose from two concentrations of analytics applications. The University offers four start dates for the MS in Applied Data Analytics program and live, online sessions are available each week of class. Syracuse University ranks at #19 In Best Online Graduate Computer Information Technology Programs and #11 In Best Online Graduate Information Technology Programs for Veterans. Syracuse University also ranks high among the best online data analytics masters programs throughout the nation.
Program Highlights: 36 total credits, 18 core credits, top rankings, interactive courses, concentration options.
8. University of Maryland Global Campus

University of Maryland Global campus offers the MS in Data Analytics to all working professionals that have a background in computer science and information technology coursework. The MSDA program is a thirty-six credit, hands-on program that is available online and through a hybrid format. The curriculum will include Decision Management Systems, Data Management and Visualization, Machine Learning, Predictive Modeling , and Big Data Analytics. There is also a Data Analytics capstone at the end of the program. Graduates have the option to transfer up to six credits toward the completion of the degree. The program is specifically designed to give graduates a competitive edge within the job market of Business analytics. The MSDA program at University of Maryland Global campus has been highly ranked among the top analytics degrees offered in the nation. On top of being one of the best online masters in business analytics, the program also offers an affordable tuition rate; however, there are scholarships available to eligible students.
Program Highlights: 36 credits, online/hybrid options, scholarships available, top rankings.
9. University of California Riverside

University of California at Riverside offers the MS in Engineering program with a concentration in Data Science to all currently working professionals in the field of data analytics or graduated students of a data science or engineering degree. The MS-EDA program is a comprehensive degree, providing students with knowledge to become leaders in the field of data analytics. The program is completely online and can be completed in as little as thirteen months. Students can choose from six specializations and the courses are designed to help students develop techniques to identify, analyze, and visualize patterns of data sets, while extracting critical information. The degree provides flexible scheduling of courses and three start dates per year. No residency is required. U.S. News & World Report ranked the MS in Engineering program among the top 33 percent of engineering schools in the nation. The program at The University of California in Riverside is regionally accredited by the Western Association of Schools and Colleges (WASC).
Program Highlights: fully online, specializations, 3 start dates, Military-friendly environment, complete in 13 months, holds top rankings and accreditations.
10. Worcester Polytechnic Institute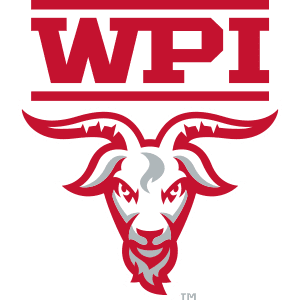 Worcester Polytechnic Institute's MS in Data Science online, thirty-three-credit program, teaches students the data science essentials to prepare for data-driven industries throughout the nation and around the world. The online curriculum will provide a deeper understanding of statistics, data-analysis software, data methods and data techniques; a holistic approach to data sciences and skills of interpersonal and story-telling skills will also be discussed through the business courses in the program. In addition, WPI offers an Online Graduate Certificate in Data Science. The full thirty-three credit program is a perfect fit for applicants with a background in statistics, mathematics, and basic programming in one or more languages. The core areas of study will include Data Analytics and Mining, Data Access and Management, Mathematical Analytics, and Business Intelligence and Case Studies. Earn your BS in Data Science at WPI as well; it will prepare you for the MS in Data science and provide students for the prerequisites needed to enroll in the master's degree. GRE or GMAT scores are not required for students who are US citizens; however, it is for International Students. The degree at WPI is among the best online data analytics masters nationwide.
Program Highlights: 33 credits, several concentrations, certificate offered as well, career-ready program.
Getting a degree in Data Analytics will not only prepare students for a rewarding and successful career, yet also a very lucrative salary as well. In the past couple of decades alone, there has been a huge cry for data science professionals nationwide. According to the BLS, the national average pay for Data scientists or mathematical science positions is approximately $100,560 per year. That's a nice penny! However, don't take my word for it, here is a career list of the most populated and in-demand positions for graduates of the MS in Data analytics program (compliments of Glassdoor.com)