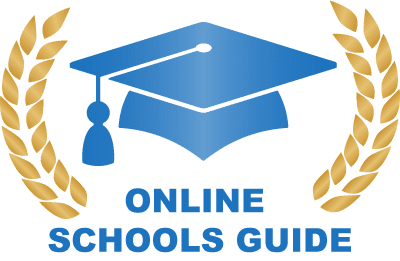 Degrees in Finance Guide discusses undergraduate and graduate degree programs as well as certificate programs for the field of finance. Are interested in the field of finance? Then you have come to the right place!
Online Schools Guide has everything you need in our Finance Degrees Guide to find the best degree programs and career information.
Certificate Programs in Finance
When it comes to the best finance jobs, they are more open to someone who has earned a certificate in finance. Certificate Programs prepare students for job opportunities and are usually 18 to 24 credits. The certificates below consist of introductory classes in the field that often count towards an associate degree.
Accounting Core
Budgeting and Finance Certificate
Accounting Software Apps
Advanced Accounting Core
Bookkeeping
Accounting and Finance
Fraud Examination
Income Tax Preparer
Management Accountant
Payroll Accounting Clerk
What Can You Do With A Certificate In Finance?
When it comes to accounting and finance jobs, there are many things you can do after you completely free online finance courses with certificates or an online finance certificate program.
According to payscale.com, individuals can find roles as Bank Secrecy Act officers, the manager of a credit union, operations managers, personal financial advisors, or relationship bankers with a certificate in finance. These jobs will allow you to earn between $35,000 and $50,000 per year which is not bad for an entry-level finance position.
This type of program will allow you to gain a specialty skill set in the world of finance to advance your career or make a career change into the world of finance. Even if you are working towards one of the many finance careers, you can complement that by earning certificates since there are many certificate programs when it comes to the field of finance that can propel your career to new heights.
What Skills Will You Gain From A Finance Certificate?
During your schooling to obtain a finance certificate, you will gain a variety of financial skills, including accounting skills. These types of skills will give you the knowledge that is necessary to record a variety of different types of accounting transactions while applying applicable accounting regulations. You may even be assisting in preparing financial statements and budgets.
Other skills you will gain from a finance certificate include accounting principles, standards, and techniques, budgeting skills, the ability to complete calculations and facilitate cash flow management, computer skills, increased concentration skills, and you will learn how to conduct cost analysis and cost reduction for a variety of agencies, companies, and other businesses.
You will also be able to complete a general ledger while learning how to do data processing, manage finances, and analyze financial data. You will also gain a tremendous amount of mathematics skills and will learn how to do journal entries and use MS excel programs.
After you earn your finance certificate, you will be able to understand quantitative data and be able to complete profit and loss statements for businesses and organizations.
Related:
Online Associate Finance Degrees
If you are contemplating enrolling in an Associate Degree in Finance program, you may be wondering if you will benefit from it. The answer is yes, especially if you enjoy working with numbers, utilizing your math skills, and working with others to ensure the financial integrity of a company, organization, business, or government agency.
An online associate's degree in finance program will allow graduates to apply for and obtain entry-level finance jobs that will garner them a pretty good salary for finance jobs. A person who is raising a family or who wants or needs to continue to work a full or part-time job while earning their associate's degree in finance will definitely benefit from an online program. They can do it on their own time and from the comforts of their own home. By obtaining an associate degree in finance, you can embark on a new career or advance in a job you may already be working in.
---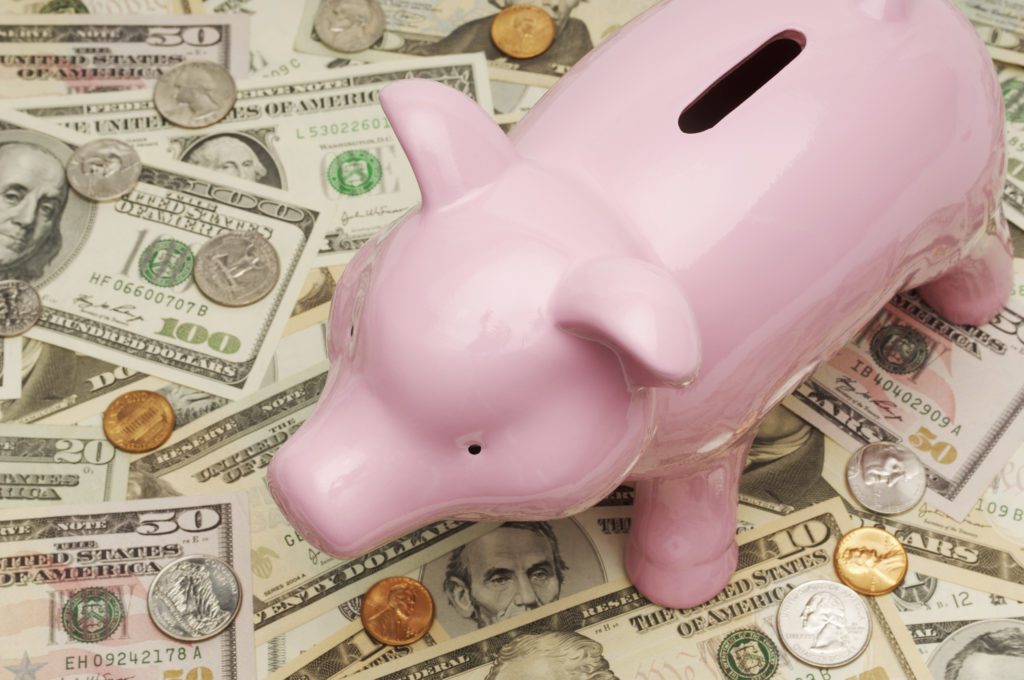 ---
What Can I Do With An Associate Degree In Finance?
There will be many doors open to you in the career field of finance once you obtain at least an associate degree in financial management.
Associate Financial Advisor
You can work as an Associate Financial Advisor and assist a Financial Advisor. In this role, you assist advisors who work with clients and advise them on investment opportunities and develop and implement financial plans. Associates can create and maintain company files which is a valuable experience. Places where these associates work includes investment firms and banks. Financial advisor assistants make about $50,000 per year.
Average Salary: $50,000
Bookkeeper
You will also be able to work as a Bookkeeper, which means you will be keeping the books for a business, organization, government agency, or business. In this role, you will reconcile any discrepancies and create balance sheets, profit and loss statements, and income statements. But keepers make an average yearly salary of around $40,000 per year.
Average Salary: $45,560 from BLS
Financial Clerk
You can also obtain a job as a financial clerk in which you will perform a variety of administrative duties while keeping records for the company and helping customers make deposits and withdrawals. This position pays around $45,000 each year.
Average Salary: $44,760 from BLS
Insurance Agent
If the insurance field interests you, you can make about $50,000 per year as an insurance agent, which will allow you to help customers choose the proper insurance products for themselves as well as their loved ones. An insurance underwriter is a similar career.
Average Salary: $49,840 from BLS
Real Estate Broker or Agent
Another career opportunity for financial professionals is a real estate broker. In this position, in which you can make about $45,000 per year, you assist customers in buying, selling, or renting real estate and other properties. There are definitely plenty of career avenues for people with an associate's degree in finance.
Average Salary: $48,770 from BLS
Is an Associate Degree in Finance Hard?
Yes, obtaining an associate degree in finance may be difficult because it is a more difficult field to embark upon. It is definitely harder coursework than many liberal arts majors, but it is mainly because of the moderately complex mathematics that is involved in obtaining an associate's degree and finance. This program is definitely for students who enjoy working with numbers and are very detail-oriented while having a great love for math and numbers.
Finance will not be the only part of the coursework as the degree program also requires students to study math, accounting, business practices, economics, and even statistics. If these are topics that interest you, a degree in finance may be the right one for you.
What Skills Will You Gain from an Associate Degree in Finance?
By gaining an associate's degree in finance, you will learn a variety of different skills, including accounting qualifications and certifications. This means that even though you graduate with your associate's degree in finance, you will also be eligible to undergo testing to obtain a variety of different qualifications and certificates within the field of finance.
An associate degree in finance will also help you increase the interpersonal skills that you will need to deal with clients and customers. In a two-year program, students learn a variety of skills for managing money and other financial applications.
Students also increase and improve communication skills. Dealing with others about financial matters teaches strong problem-solving skills throughout the coursework of the program. Graduates can conduct financial forecast reporting as well as the capability to understand analytics while increasing your software skills in the various accounting and finance programs you will be using in your career.
Related:
Online Finance Bachelor's Degrees
An online Bachelor's degree in Finance provides a variety of benefits, as well as a multitude of career choices. An online bachelor's degree in finance offers the flexibility to work a full or part-time job while raising a family. And, to also earn a degree to improve your career prospects in the future.
Undergraduate degree graduates are qualified to obtain a variety of different entry-level positions in the finance industry. These include banking, real estate, and also private corporate arenas. They can also work in financial planning for nonprofit organizations, the insurance industry, or government agencies because a finance degree is so very versatile.
---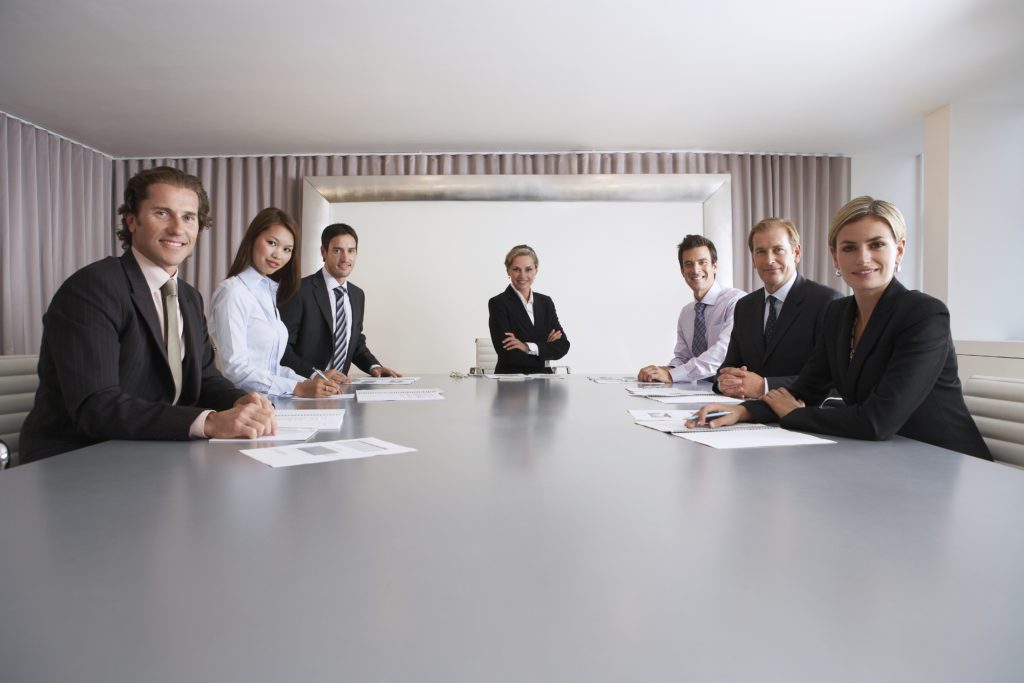 ---
Are you an entrepreneur at heart and want to own your own business? Then, a bachelor's degree in finance can help you build your business and keep it operating smoothly.
An online bachelor's degree in finance allows you to obtain a job in a finance career field of your choice. But, it can also help you switch careers as your interests change over the years. The degree is versatile and people with finance degrees work in a variety of different companies and organizations. Furthermore, a bachelor's degree is also a great stepping stone if your goal is to obtain your master's degree in finance.
What Do You Learn in a Bachelor's Program?
Courses for finance majors vary from school to school and with different types of finance degrees. However, a bachelor's program in finance usually requires students to complete coursework in similar areas. Listed below are some of the courses and topics.
Business Law
Organizational Behavior
Business Communication
Financial Risk Management
Business Administration
Advanced Accounting Theory
Ethics in Finance
Public Accounting
Economic Analysis / Financial Analysis
Financial Accounting
Global Finance and Strategic Management
Introduction to Real Estate
Management of Investment Portfolios / Investment and Portfolio Management
What Can I Do with a Bachelor's Degree in Finance?
A bachelor's degree is the most common requirement if you want a full-fledged career in finance. This degree normally takes four years to complete. However, many online finance degree programs allow you to do it quicker.
A bachelor's degree builds upon the finance skills you already have and will also teach you leadership and communication skills. So, you can advance in your chosen career field. A bachelor's degree will give you the basic foundation that you need to succeed in a career in finance. With a bachelor's degree in finance, there are many careers for you to decide upon.
Commercial Banking
In this field, the average salary is about $92,000 a year. There is a ton of room for growth in this field as you can start out as a bank teller and move up to become the branch manager. Graduates can embark on a career in investment banking which will allow them to sell and trade corporate securities and be able to trade stocks and bonds on the stock market.
Average Salary: $92,000
Financial Planners
Other roles in which graduates work are as financial planners. These finance professionals help clients create their own financial plans to ensure a great future. You can also go a step further and become a Certified Financial Planner. After taking the certification test some individuals start their own businesses. Financial Planners make from $45,000 to $215,000 per year.
Average Salary: $94,170 from BLS
Loan Officer
Loan Officers work at banks, credit unions, mortgage companies, or some other lending institutions. In this role, you will meet with customers and tell them about the different loan products that are offered by your company. You will then determine if they are eligible for the loan or not.
Average Salary: $63,380 from BLS
Certified Public Accountant (CPA)
You can also become a certified public accountant, which means you will take and pass the test for the certificate. This position pays from around $45,000 to $130,000 annually and allows you to audit the financial records of companies, agencies, and organizations while also helping them to maintain proper financial transactions.
You will also be able to prepare tax returns for people. Additionally, many recommend you earn a CPA certification from the Association of International Certified Professional Accountants.
Average Salary: $77,250 from BLS
In addition, graduates also pursue careers in other areas. Some career choices include hedge fund managers, venture capitalists, real estate agents, and the chief financial officer of a company. The salary information above is from the US Bureau of Labor Statistics (BLS).
What Skills Will You Gain from A Bachelor's Degree in Finance?
In the process of earning your online finance degree online, you will gain a solid knowledge of financial insights as well as technology and interpersonal skills that are needed to succeed in the job market in the field of finance. Graduates have a basic understanding of the various types of financial environments. So, they have a broad understanding they can apply to many areas of focus in their financial career.
Most bachelor's programs also offer accounting qualifications and certifications throughout the educational program. In addition, students learn management and communication skills and very strong problem-solving skills. In addition, they cover other topics of financial forecast reporting, software skills, analytics capabilities, and soft business skills.
Related:
Online Finance Master's Degrees
When it comes to accounting and finance jobs, no one will be more qualified than someone with a master's degree in finance. An online master's degree will allow you to earn a higher salary for finance jobs and will help you obtain the best finance jobs.
If you are in an entry-level finance job, this type of online finance degree will allow you to be promoted or move up the ranks very quickly. You will be able to enter into any type of career in finance that you choose, including as a finance instructor at the college level.
What Can I Do With a Master's Degree in Finance?
Once you earn a master's degree in finance, more career options are available in the field.
Corporate or Entrepreneurial Finance
One of the top fields that you will be able to enter is corporate or entrepreneurial finance. These professionals conduct bottom-line financial analysis for corporate finance. They also manage accounts and capital for companies, organizations, government agencies, and other businesses.
You will be tasked with making key investment decisions as well as business decisions to make the most profit for the company that you work for and to gain the most value for the shareholders of that company. You can work for a wide range of organizations and companies, from large ones to multinational companies or small family-owned organizations.
Chief Financial Officer
No matter the size or type of company you work for, the financial department of all companies is central to sustaining their success and profitability. You can become a chief financial officer, which is one of the highest-paid jobs in the field of finance at about $330,000 a year or more in income. You will also be able to start and sustain your own company if you so choose.
Investment Banker
Commercial or investment banking is another field you can enter into after receiving your master's degree in finance and this will pay around $100,000 per year and your salary could even go as high as a half-million per year. You will work for financial institutions in the commercial banking sector as well as mortgage bankers and credit analysts.
Other careers in business finance include private wealth management, financial manager, college professor, and accounting analyst or chartered accountant.
Is a Master's Degree in Finance Worth It?
A master's degree in finance is a specialized degree online that focuses on the topic you are most passionate about. In addition, earning a master's degree in finance shows future employers that you have the drive to succeed in finance. So, then you can work for some of the largest financial conglomerates in the world.
You may be wondering if obtaining a master's in finance is hard to do? The level of difficulty actually depends on the person and how much discipline you have as a student. You may also need a bachelor's degree. The Graduate curriculum includes career-based that prepare students for real-world scenarios. Professors teach classes who have finance experience in the financial industry and have worked for large corporations.
Students take highly organized classes that focus on the career field of their specific discipline. So, they gain the skills they need to make it to the top in the field of finance. You will learn problem-solving skills as well as critical thinking skills that will help you succeed in your career. As already discussed above, graduate find employment in a variety of different fields. These include corporate finance, private wealth management, and commercial or investment banking.
What Skills Will You Gain from a Master's Degree in Finance?
Is your eye on the prize for the best job after receiving your master's degree in finance? Then you want to ensure that you learn the skills you need in school. Financial careers involve a lot of mathematics, including balancing books and creating major corporate investment portfolios. So, you will need these math skills to do the job efficiently and successfully.
Graduates work with investments, profit and loss statements, loan documents, inventory, and also sales. For this variety of financial applications, you will need to use your mathematical skills. You will gain very finite attention to detail, which is extremely important in keeping very accurate financial records. Additionally, students develop communication skills. In a business setting, presenting the proper financial information in a relevant manner is important.
Related:
Online Doctorate in Finance Degrees
There are many requirements for a student to earn their PhD in Finance. But many great reasons for doing so after they have completed other degrees in the field of finance. So, what exactly is a doctorate in finance? A PhD in finance will allow students to work towards the highest level they can when it comes to business academia.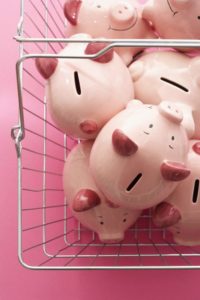 By doing their coursework for earning a Doctorate in Finance online, students will be able to earn their degree while still being able to work full or part-time or raise a family. Students will receive a very in-depth education in a variety of areas, including financial mathematics, investments, and statistics.
Graduates will be highly trained to be able to study the markets, understand a variety of financial products, and will be well-versed in corporate finance. Doctorate and PhD in finance will have very high research skills in the field and have an array of job opportunities open up to them, including becoming a professor at a university teaching finance or starting their own business.
Depending on the college or university a student chooses to attend, there will be some requirements for a student to be accepted into a PhD in Finance program. For example, students must have a bachelor's degree first. Some programs will even require students to have already earned their master's degree in finance or a related field before they can embark upon the coursework for their PhD in Finance.
How Many Years Does it Take to Get a PhD in Finance?
Many people are motivated to complete a doctorate or pH degree program in finance for a multitude of different reasons. For some students, they may strive to one day have a lengthy and very successful career in academia, while for others, the goal may be to enter into a specific field in which they can do research and even create new products or technologies in the field of finance and business. Some students may even opt to enter into a PhD degree in finance program because they enjoy learning and growing their knowledge as well as their skill level, as well as eventually earning a PhD in finance salary.
Most students spend at least three to four years completing the coursework to earn their doctorate in finance. Online degree programs are faster since students can work at their own pace throughout the program.
The median time it takes the United States for students to complete their doctorate is 5.8 years. Yet, some online students earn it in 18 months to two years. There also can be a wait time to be accepted into a Doctor of Finance degree program.
Can I Do a PhD in Finance with an MBA?
Most PhD in finance degree programs require students to have at least a bachelor's degree to apply to the program. Some colleges and universities even require a student to have a Master of Business Administration (MBA) degree or some other type of master's degree to be able to be considered for a PhD degree in finance program. It also helps if students have some experience in business or financial fields in their current or previous job positions.
A PhD degree in finance program takes several years to complete. So, the officials at a college or university want the students applying to be serious about their studies and career. Those who completed a degree program in similar fields of study can demonstrate this commitment.
Is a PhD Good for Finance?
A PhD degree in finance program is great for students who want to obtain more education to advance their careers. Additionally, it is also ideal for a career in academia as a professor in a finance-related field. With a PhD in finance, graduates can earn a lucrative salary in a variety of positions in business and finance.
For example, a PhD grad can be a financial consultant or personal financial advisor and make around $90,000 per year. Another graduate may choose to teach at a college or university and garner a salary of around $108,000 per year. A top executive of a company can make around $108,000 per year. Whereas, a financial analyst or investment researcher earns about $85,000 a year.
Related:
---
Accreditation for Online Finance Degrees
Any school you attend, online or on campus, should have accreditation. Therefore, the school, college, or university you attend should have regional accreditation from an official regional accrediting body. Endorsement from one of these organizations ensures you get a quality education and can find a job when you graduate.
Southern Association of Colleges and Schools Commission on Colleges (SACSCOC)
Higher Learning Commission (HLC)
Additionally, the program you attend may have accreditation. For example, the organizations below offer programmatic accreditation for finance and business degree programs.
Accreditation Council for Business Schools and Programs (ACBSP)
Association to Advance Collegiate Schools of Business (AACSB)
Certifications in Finance
Financial Certifications show you have advanced knowledge in a specialized area of finance. Below are some standard certifications in the field.
Chartered Financial Analyst – CFA Certification
Certified Financial Planner – CFP Certification
Financial Risk Manager – FRM Certification
Certified Internal Auditor – CIA Certification
Certified Public Accountant – CPA Certification
Which Online Certification is Best for Finance?
There are several online certifications that are best for the field of finance. For example, a Financial Planner certificate teaches the necessary skill sets for a variety of financial topics. Professionals need at least an associate's degree in finance or accounting before earning this certificate.
You can become certified as a financial assistant, which will allow you to work hand in hand with a financial advisor or analyst where you will gain many more skills and knowledge while earning a salary.
Another certificate is a Chartered Investment Counselor, which means you can work towards helping others choose their financial goals and create a financial plan to benefit their futures.
You can also obtain a certificate as a Financial Fraud Investigator which will allow you to use a variety of your critical thinking skills as well as very detailed financial skills to conclude if fraud is taking place or not at a variety of different companies and institutions.
---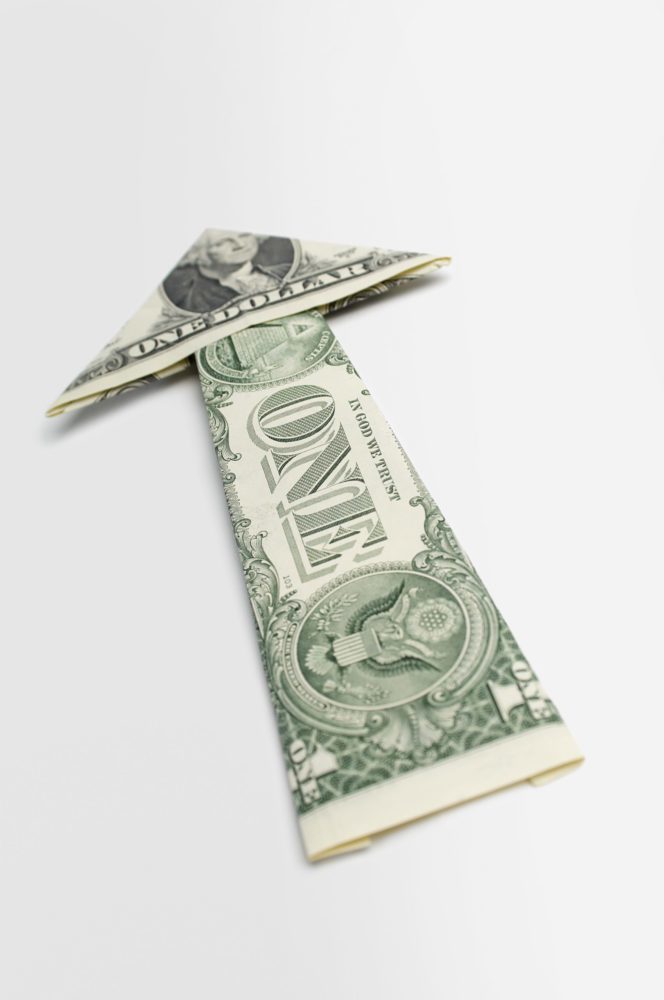 ---
Related: