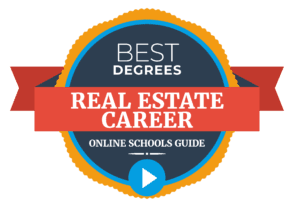 The best degree for real estate can be different for each person. Yet, the right degree helps prospective real estate brokers learn the skills they need for success, with connections and mentorship.
When you hear the words real estate, most people think of making money as a residential real estate agent who sells houses. However, real estate is an expansive career field with many different specializations and new opportunities. Every house, apartment, office building, school, farm, manufacturing plant, storage unit, hotel, and also shopping mall has someone in real estate involved somehow.
The main focus of the profession is to help people and businesses buy, sell, rent, or manage properties. Property can be residential, commercial, retail, industrial, land, or for special use. Furthermore, those who are willing to learn all of the different facets of the industry can have a very lucrative career in real estate. So, what major does real estate fall under?
Finding the Best Degree for Real Estate
The path to a real estate career is different for everyone. First, the requirements also differ from state to state. And many majors will help you pursue a career in real estate. Some are more useful than others. So, what to study in college for real estate? If you want to pursue a career in this field or increase your earning potential, here are some of the best majors for real estate.
---
Degree or Major
1. Business Degree
2. Psychology Degree
3. Human Resources
4. Marketing Degree
5. Finance Degree
6. Graphic Design Degree
7. Accounting Degree
8. Photography Degree
9. Sociology Degree
10. Real Estate Degree
Top 10 Majors for Real Estate

---
1. Business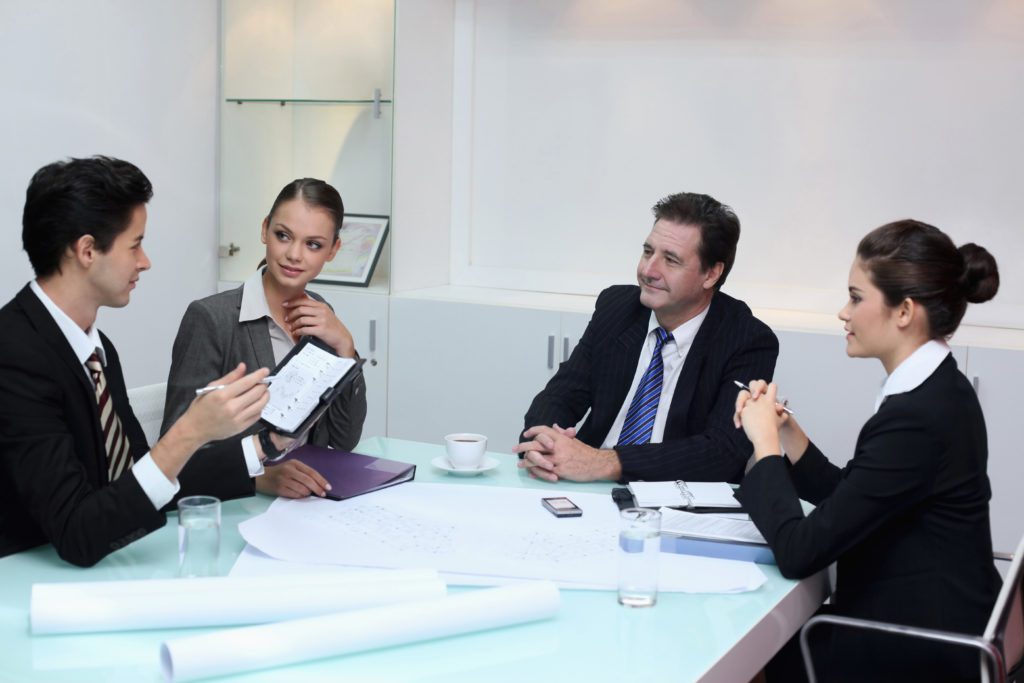 A degree in business is helpful in almost every career field. Thus, an online Bachelor's Degree in Business is a great way to prepare for a career in real estate. With a business or business administration degree, you will learn the importance of using sound business practices to manage and operate your real estate office. In addition, you will be able to organize and maintain all of your essential records to be easily found and utilized when needed. As a business major, you will have the skills to handle your finances and various accounts effectively.
Additionally, individuals who work in commercial real estate for large real estate firms often complete a Master's Degree in Business Management or a Master of Business Administration (MBA). Therefore, adding an online master's degree in business to your resume will add significant marketability.
---
2. Psychology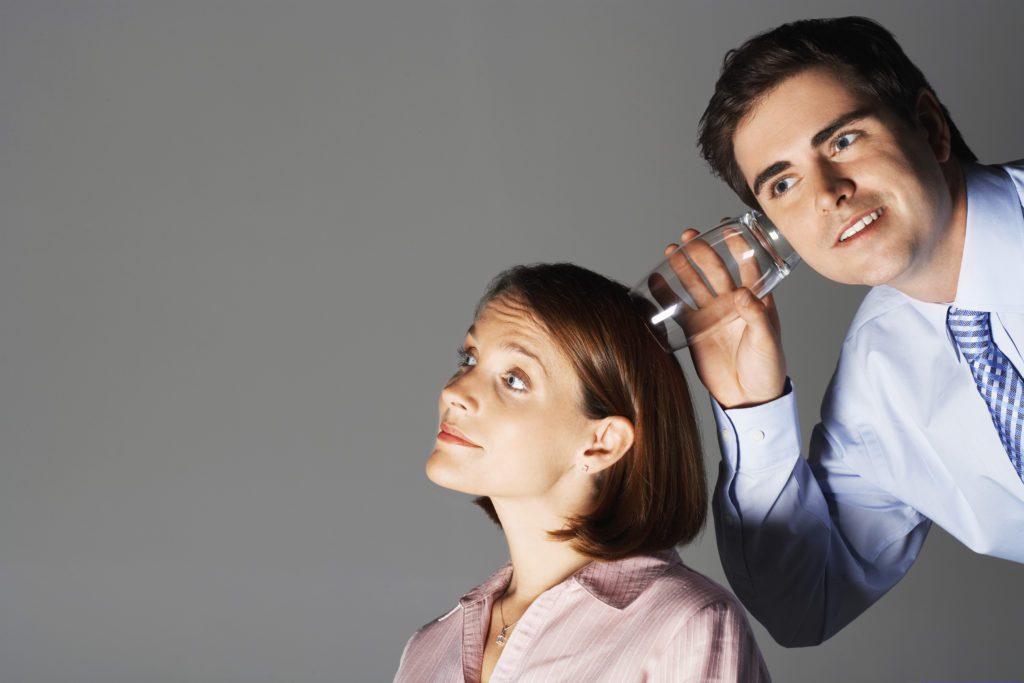 Earning an online degree in psychology will help you understand why people make many of the choices they do. It will give you insight into how to work with your clients and say the right things at the right time. An online Bachelor's degree in Psychology will also help you understand why people sell their homes and how to ease their minds when making such a difficult decision. When you work in real estate, it isn't always just about the money. You need to understand the human factor as well.
An online degree in psychology will allow you to understand the thought processes used when buying or selling property. It will also help you understand how other real estate agents think during critical times like negotiations. Also, you will receive the tools that will allow you to handle the stress that sometimes comes with being a real estate agent. Your degree in psychology will provide you with what you need to build a positive reputation.
---
3. Human Resources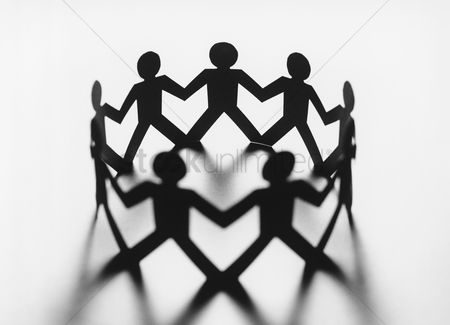 An online Human Resources bachelor's degree can provide you with the management skills you need for a career in real estate. If you plan on having agents work under you in your office, then you will need to manage employees. It will also benefit you if you choose a career in Human Resources with a real estate management company. You will understand the importance of learning each employee's strengths and weaknesses and being able to manage them effectively.
Additionally, real estate agents who work in a larger office can earn management positions sooner if they have a degree in business management or human resources. An online master's degree in Human Resources will add depth to your education. It will also make you eligible for more responsibilities in the workplace and a chance to move forward faster.
---
4. Marketing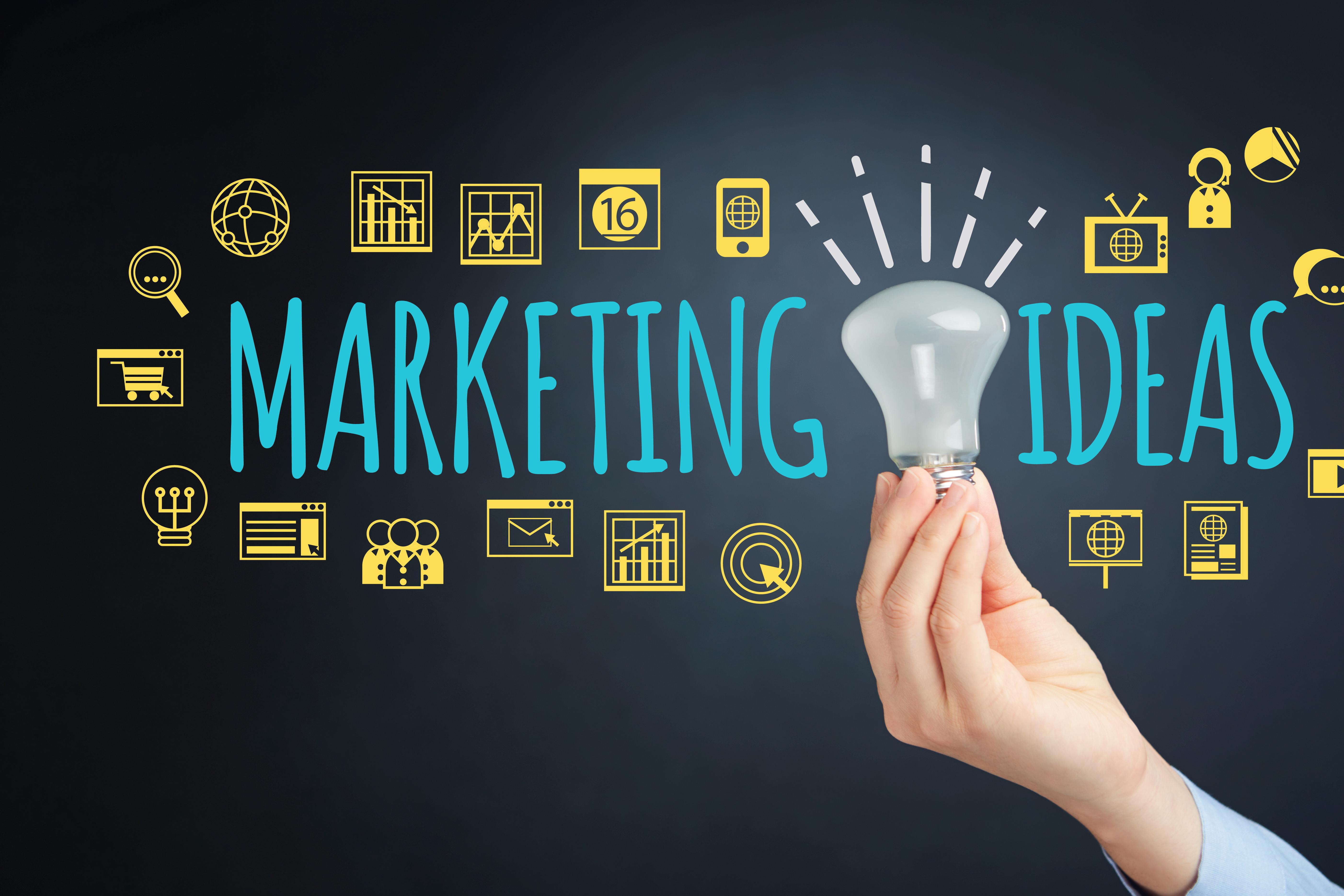 For many people who have chosen a career in Marketing, becoming a real estate agent is the next logical step. With an online degree in Marketing, they receive the skills they need to effectively sell ideas, property, items, or anything else of value. Furthermore, this degree teaches them how to reach out to people and capture their attention. It gives them skills on how to properly sell an image or an idea of what the future could hold.
In the real estate field, marketing is a very valuable tool. With a degree in Marketing, agents are able to sell effectively while building a solid reputation for themselves at the same time. Because of the increase in internet use for advertising, most marketing degrees now heavily emphasize digital marketing. Real Estate agents need to know how to quickly and effectively promote themselves and properties on social media and understand search engine optimization. Understanding marketing is vital if you want to have a successful career in real estate. Earning an online marketing degree will be the finishing touch that allows a real estate agent an opportunity to go from having a good career to a great career.
---
5. Finance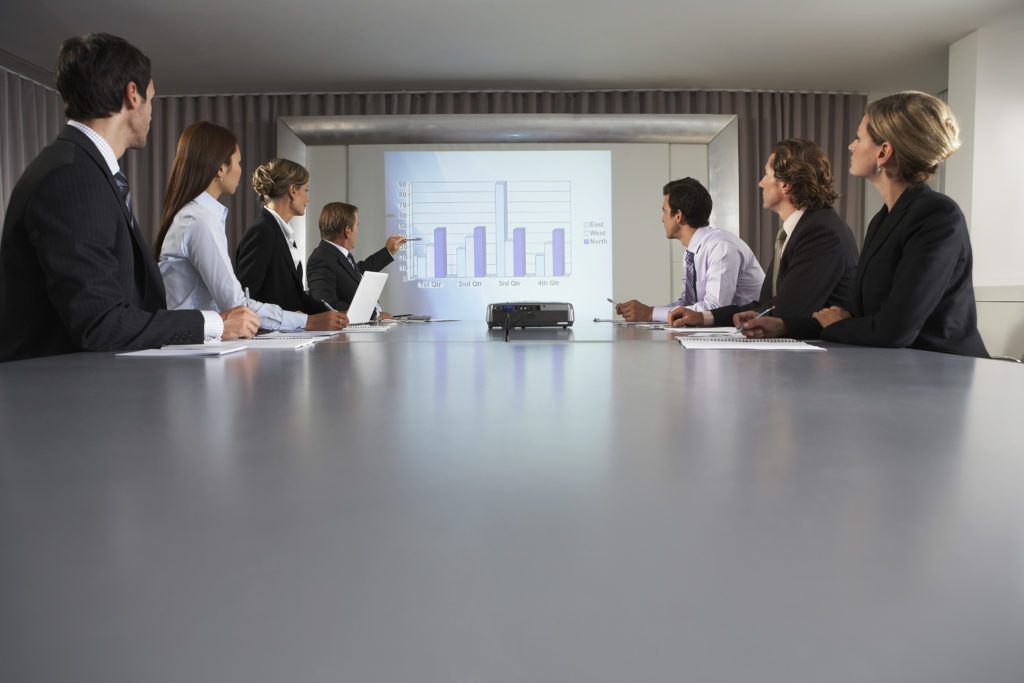 An online degree in finance is an effective way to learn how to manage large real estate accounts. Choosing a career in finance will give you a solid foundation to work in real estate. With a finance degree, you will learn how to maximize every dollar you spend or invest in a property. You will also be able to help your clients understand these concepts as well. Many people do not understand how financial decisions may affect their future.
Finance and real estate go hand in hand in many ways. Your online degree in finance can give you the basic foundation for learning what you need to know about real estate. As a finance major, you learn as much as you can about this aspect of the real estate business. It will give you insight into how to protect your future in an ever-changing real estate market.
---
6. Graphic Design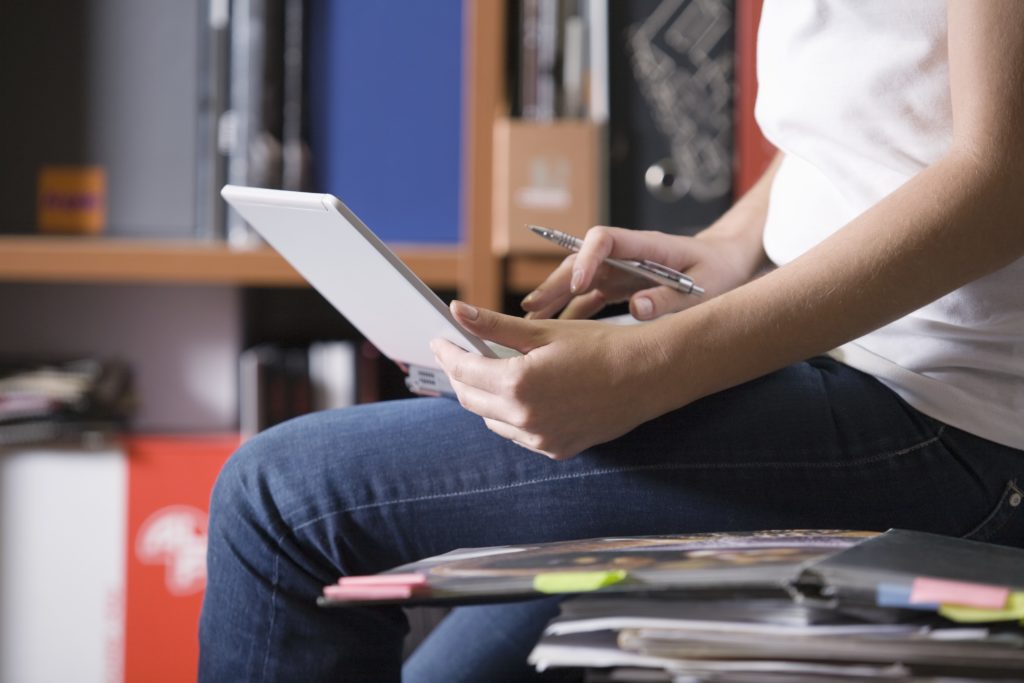 Many people don't associate Graphic Design with real estate. The fact is that they both work together when it comes to certain aspects of the industry. This is especially true if you plan on being a real estate developer. An online graphic design degree program will allow you to take your client's ideas and bring them to life. Whether they want to build the perfect home or a large facility for their business, graphic design is what ties it all together and makes their goals a potential reality.
Graphic Design has many fields and specializations, ranging from print and web design to animation and motion graphics. Graphic Designers handle the visual side of a company with opportunities and options for individuals of almost any interest. Real estate graphic design can include visual marketing materials in print or online. It is used to promote agents, properties, and companies. An online Graphic Design degree program will allow potential real estate agents an opportunity to explore this very diverse area of the real estate field. Students can successfully engage many of their clients simply by showing them what can be done to a property to improve it. Having a degree in Graphic Design is a great way to augment a career in real estate.
---
7. Accounting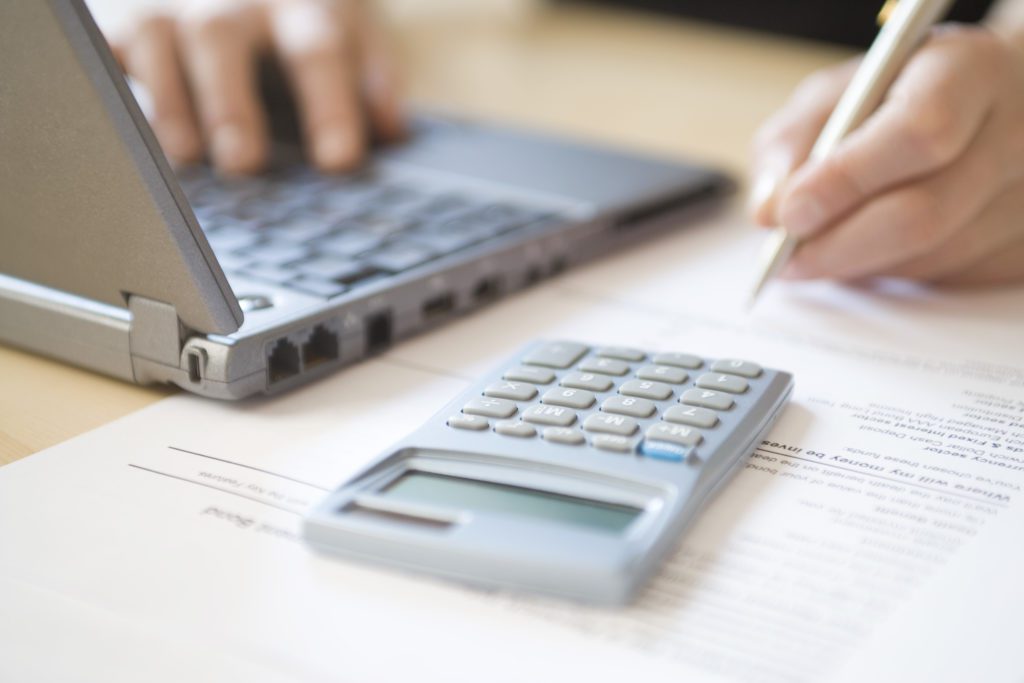 When working in real estate, you will need to know how to explain the financial aspect of the process to your clients and how to run your business. Additionally, you will learn about amortization, interest on mortgage loans, and how to keep accurate financial records for tax time. An online Bachelor's Degree in Accounting is a good choice for real estate. It will give you the skills to effectively manage your business and have a successful real estate career.
So, are interested in working in commercial real estate or for a large real estate firm? In that case, a Master's Degree in Accounting can help you get a promotion and a raise. Accounting is more than just recording financial transactions. It lets you track your business's financial aspect and show your strengths and weaknesses. A career in accounting may not be for everyone. But, learning as much as you can about the field will give you a solid understanding of its importance if you are a real estate agent.
---
8. Photography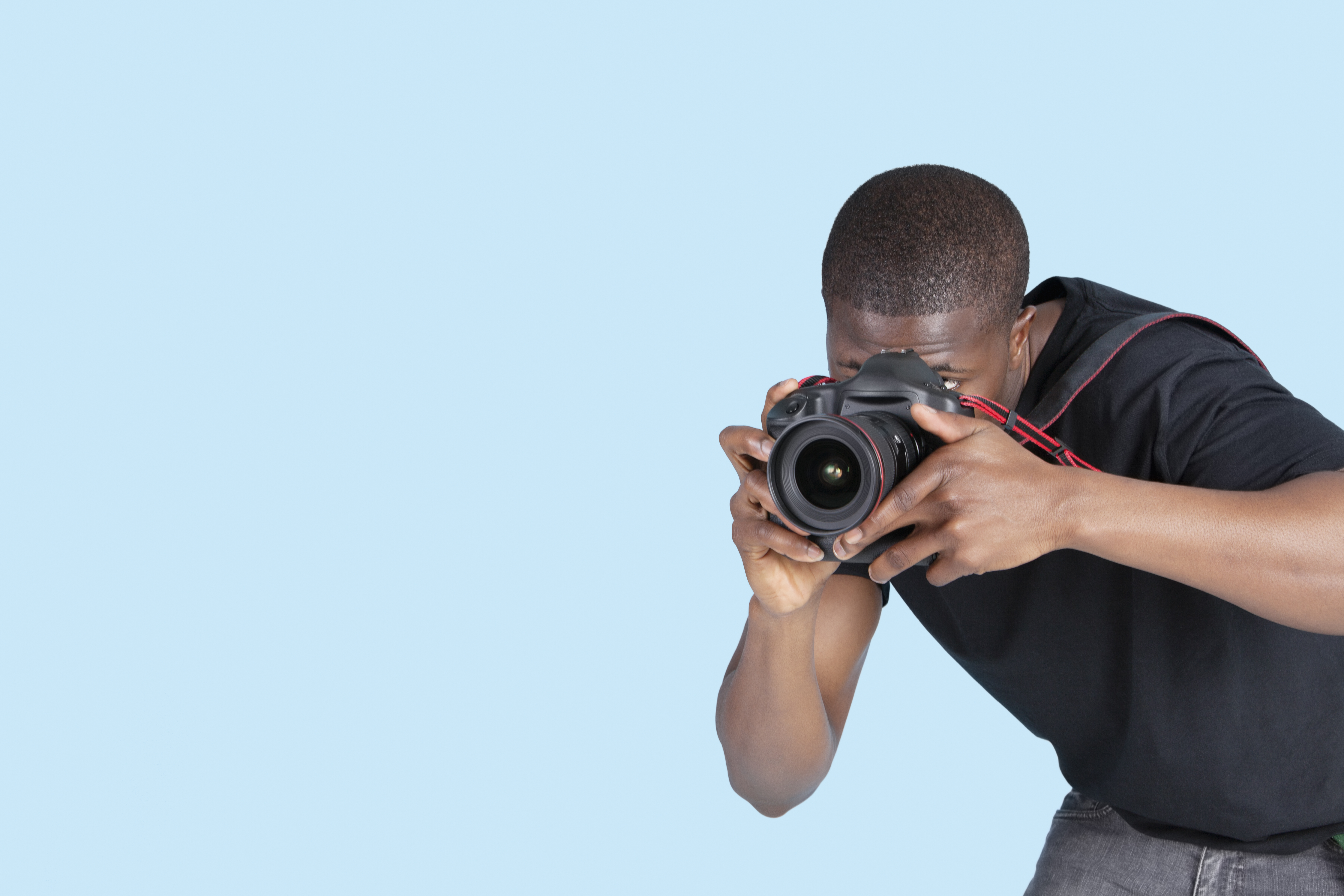 Real estate photography can be a very lucrative career whether you choose to become a licensed real estate agent or not. A photography degree gives you the skills to highlight any real estate piece. If you already have a degree in real estate, you already know how important it is to show a property in the best light possible. Enhancing a property's best features will allow you to get the highest possible price. In some cases, it will be the image you create that actually drives the sale.
Individuals with an established career in photography can take photography courses for real estate that will give them the skills they need to be effective professional real estate photographers. This is a very rewarding career that will open a variety of doors for you, including the possibility of aerial photography through the use of drones. Additionally, a degree in photography along with a real estate license, is one of the best ways to make a name for yourself in the real estate world.
---
9. Sociology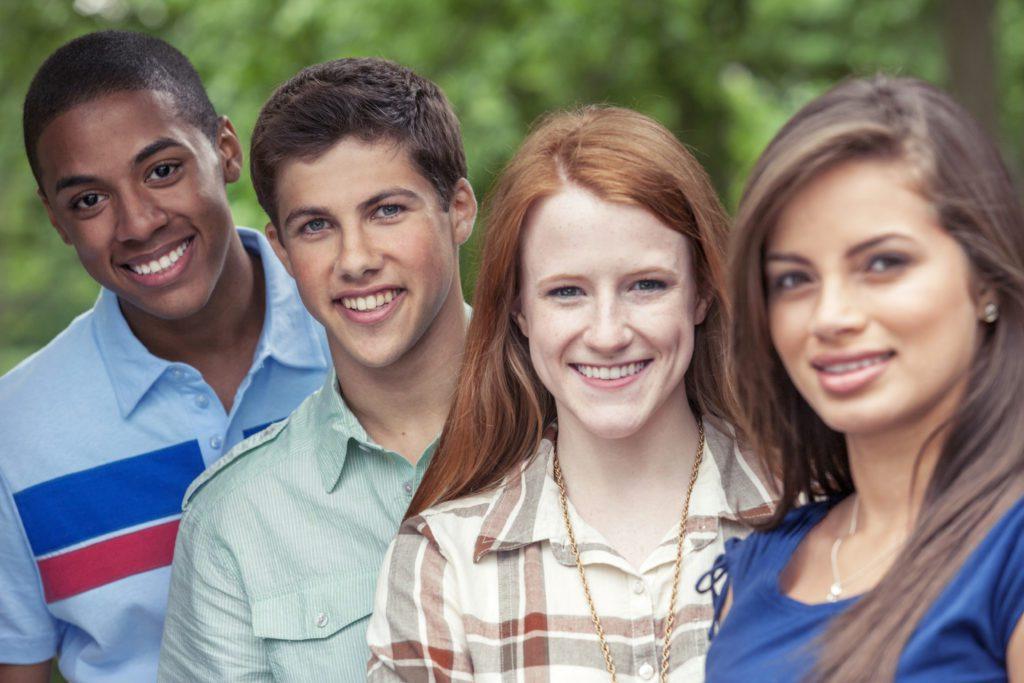 An online degree in Sociology is an excellent way to understand what drives the real estate market. Socioeconomic conditions often set the trends for home sales across the country. Earning a degree in Sociology will teach you to interpret your client's behaviors and understand why they may think the way they do. It will also help you find positive solutions for any concerns they may have when buying or selling a home.
An online degree in sociology will allow you to work with individuals and business professionals from many different walks of life. The more you can learn their methods and thought processes, the easier it will be for you to assist clients in finding the right property and eventually seal the deal. A degree in sociology will provide a solid foundation for a career in real estate.
---
10. Real Estate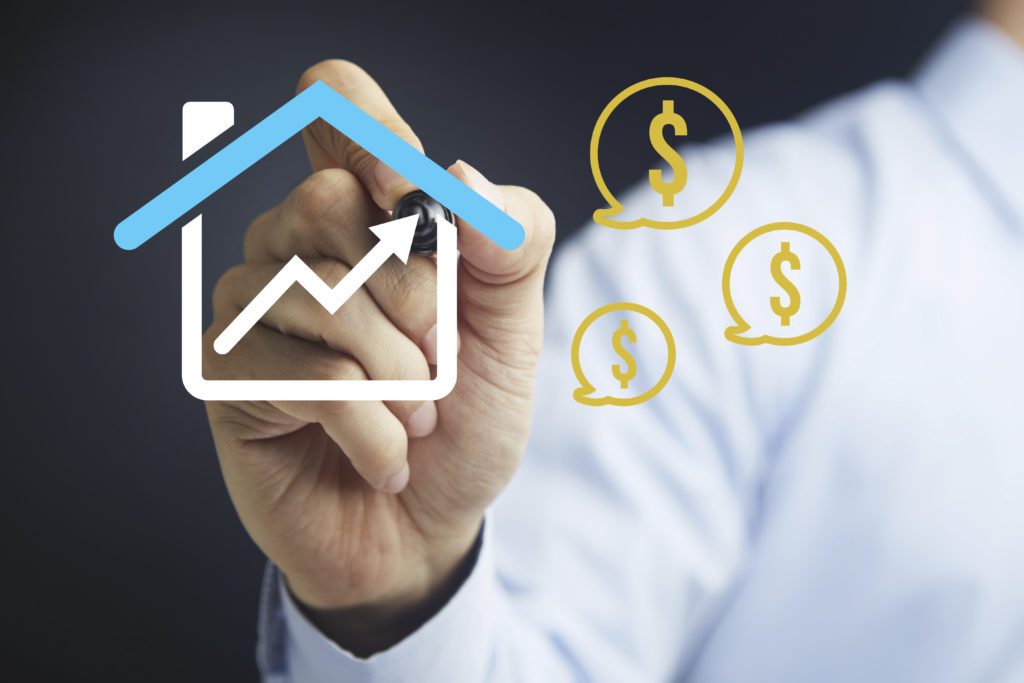 Is real estate a college major? Few schools offer real estate degree programs. Instead, it is more common to find an online degree in business with a concentration in real estate. But, Real Estate Degrees are becoming more common. Most real estate degree programs are relatively new. And the available ones are graduate programs that cater to commercial real estate or real estate investors. The curriculum for these majors emphasizes the multidisciplinary nature of the industry. The coursework draws from various academic disciplines like engineering, business, marketing, law, geology, economics, finance, and architecture. Many of the newer degrees in real estate also offer courses to assist students in licensing in their state. Some also have classes that count towards professional designations and project management certificates.
The most prominent professional association in Real Estate is the National Association of REALTORS® (NAR), with 1.4 million members. The NAR has partnered with Columbia College in Missouri and offers members real estate-specific certificates and degrees from the NAR Academy at Columbia College. Real estate industry leaders designed the innovative program. It features a stackable curriculum with certificates, Associate degrees, Bachelor's degrees, and Master's degree programs. If you are considering a degree specifically in real estate, you should look first at the NAR Columbia College program.
---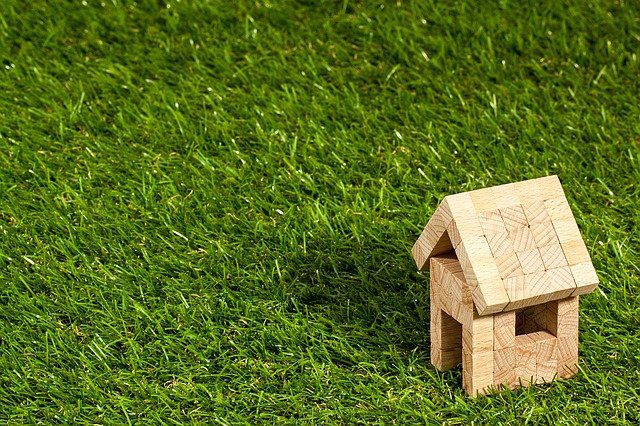 ---
What is the Difference Between Real Property and Personal Property?
Is it attached? Real Property is land and anything attached to it. Personal Property is property that is not permanently attached to the ground. Real estate agents aid others in the sale or lease of real property.
| Real Property | Personal Property |
| --- | --- |
| land and anything attached to it | not permanently attached to the ground |
| example – house, land, building | example – car, computer, washing machine |
What is Real Estate?
Real estate is one of the most diverse and also complex career fields. It is essential to have all the skills to assist clients with buying, selling, managing, renting, or developing their properties. You have to understand both people as well as money.
A real estate agent must manage their time, calculate financial values, understand how their clients think, and take quality photographs. In addition, they must be able to wear various hats to meet all the needs of the clients they serve.
Real Estate Degree vs License
There are jobs in real estate that require a license and those that do not. However, real estate is a licensed profession. And most individuals must have a license from the state where they reside. In addition, the sale of real estate is dictated by the state's laws where it is bought or sold. So, it makes sense that the license should be at the state level.
Additionally, some states have license reciprocity. This means one state accepts a license from another to fulfill part of all the licensing requirements.
Real Estate Agent vs Real Estate Broker vs Realtor
To succeed in this industry, agents and brokers must know the laws and regulations inside and out. A real estate agent is a licensed individual who can work as an agent for their client. A broker is similar. In some states, the two terms are interchangeable.
Other states have slightly different requirements. And there are a few other state-specific terms for individuals who help others sell, rent, and also buy real property. A Realtor, however, is a licensed agent or broker from any state who has joined the National Association of Realtors (NAR). There is a fee to join. However, members must uphold a strict Code of Ethics higher than the code for each state.
Best Degree for Real Estate Careers
What should I major in for real estate? A degree in business management, accounting, photography, finance, or sociology can enhance your skills and help you achieve a successful career in real estate.
Some other useful degrees include economics, urban planning, political science, and civil engineering. You will be able to provide a level of service above and beyond what your clients expect.
Is Real Estate Worth Going to College?
Yes! And in many states, it is a great way to put yourself through college. Entry-level real estate roles often have flexible hours, and you can make your schedule. Many agents work independently and have excellent problem-solving skills. So you can pay your college tuition and learn the ropes simultaneously. After your higher education and several years of experience, you will be making more money!
While you need a license to practice, many states do not require you to have a college degree. However, this profession is like many others. If you want to advance your career, larger firms prefer employees to have a college degree or college education.
How Much do Real Estate Agents Make?
It depends on the job you choose. General information from the BLS in May 2021 indicates the pay for real estate agents is from $30,000 to $176,000.
Real Estate Jobs
Real estate agents can sell properties or work in property management. A more recent role is for individuals who only work on real estate transactions. These professionals work with the closing attorney, real estate lawyer, and agent to ensure all the paperwork is to close the deal. Below are some of the roles you may find in this career field.
Residential Real Estate Agent
Real Estate Managing Broker
Commercial Real Estate Agent
Buyer Agent or Seller Agent
Real Estate Investor
Property Manager
Leasing Consultant
Commercial Leasing Manager
Your Career in Real Estate
An online Bachelor's degree will provide you with a solid foundation for a current or future career in real estate. Many different majors will open up doors to new and exciting opportunities. When deciding on a new degree program, choose one that will strengthen your real estate skills.
A degree that you will use if you ever decide to leave the real estate business offers you additional benefits. Utilizing the many different degree options available online will strengthen your real estate career and expand your versatility while continuing to work. So explore each of the best degrees for real estate agents and utilize your talents to build a brighter future.
---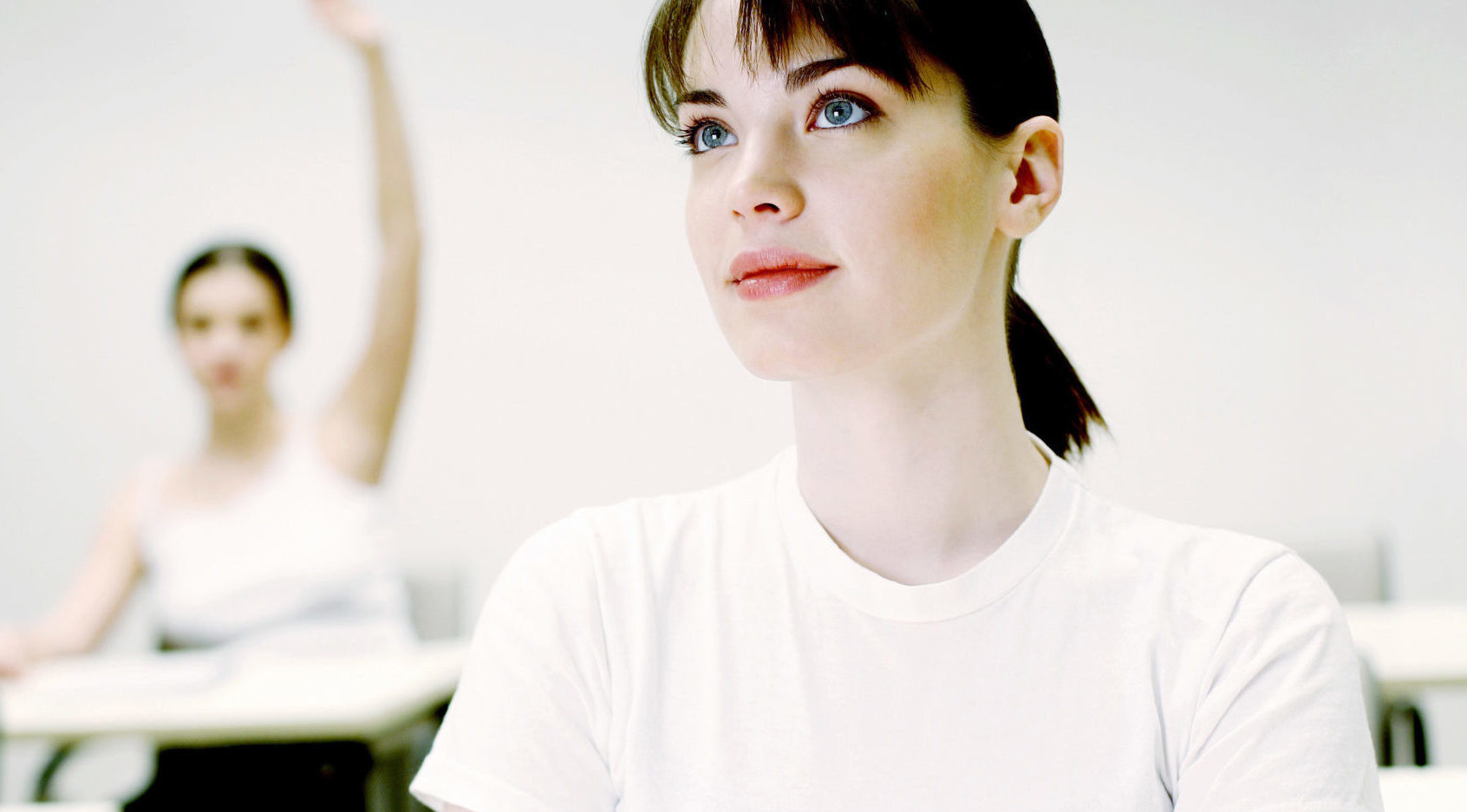 ---
Related: