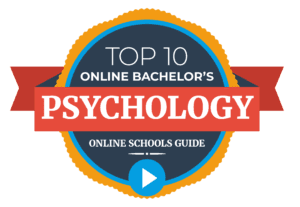 The top Psychology bachelor's online degree programs offer a flexible way for working professionals to earn a degree for career advancement.
Some people just know how to connect to others. They can provide the mental, social, or emotional interaction that individuals need to heal and also grow. Studying psychology trains professionals to look into the human mind and examine the thought processes. Experts learn the research-based methods to make a positive difference in the lives of their clients and also patients. Are you interested in a psychology degree for a career in this field? If the path is leading you, then consider these top ten online bachelors in psychology schools.
Each BS or BA in Psychology program provides the necessary skills to become a Certified Psychologist. Many graduates can find worthwhile positions in psychology and in several areas of interest. As you work your way into the bachelor's degree, the curriculum will provide knowledge of new techniques or methods. Today's professional psychologists use these techniques to advance their careers.
---
How We Ranked the Top Online Psychology Bachelor's Degrees
The Online Schools Psychology Bachelor's Degrees list below offers the best online psychology degrees based on several factors. The editors at Online Schools Guide found schools offering online Bachelors in Psychology or related degrees. Then, based on cost, reputation, and future salary, we ranked the programs.
Consider the credit hours, length of the program, accreditations, rankings, affordability, price, and specialized courses when determining your final choice.
---
1. Florida International University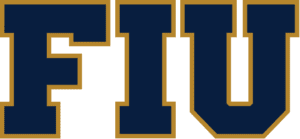 Florida International University's BA in Psychology Program offers an interdisciplinary approach. It focuses on the biological bases of behavior and cognitive processes, including changes in development throughout a lifespan.
The program covers basic courses in biological sciences, general psychology, advanced mathematics, and also statistics. However, the concentrations will provide deeper instruction in psychology. The undergraduate concentrations available for the BA in Psychology are Behavior Analysis, Counseling Psychology, Developmental Psychology, Behavioral and Cognitive Neuroscience, and also Social Psychology. Additionally, students can apply for the BA in psychology anytime.
Classes start in the spring, summer, and also fall sessions. Students should have at least a 2.75 GPA and have completed all the general coursework. The BA degree provides the necessary instruction to continue on to graduate school. Many UF Online psychology graduates find themselves in advanced programs in law, medicine, business, and also education. UF Online is one of the most affordable online colleges with one of the best online psychology degrees. Additionally, UF is a military-friendly university.
Program Highlights: This Psychology Bachelor's Online has several start dates, top rankings, and also affordable, advanced education options.
---
2. Washington State University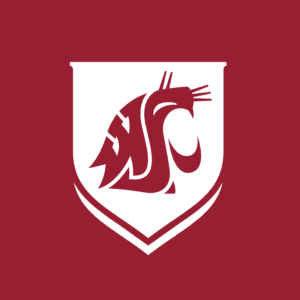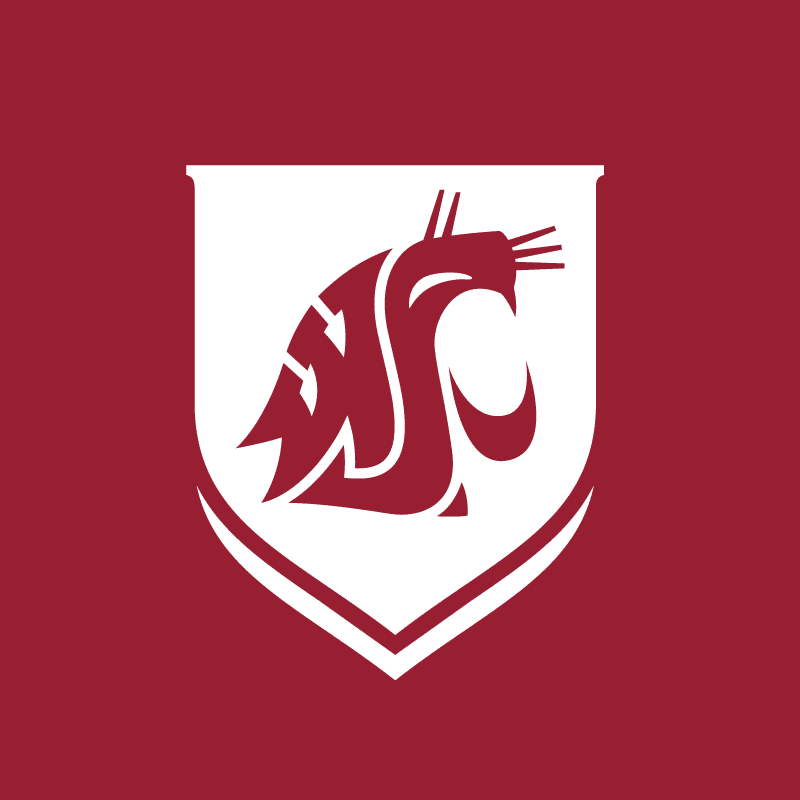 The BS in Psychology at Washington State University is fully online. It provides a comprehensive approach to psychological principles and scientific methods of psychology. WSU's program engages the student and provides a holistic educational experience, designed for the online format.
All WSU undergraduates must complete a minimum of 120 semester credits to graduate. However, forty credits must be at the 300 through 400 academic level. Classes begin in the summer and Fall for the BS Psychology degree. Courses include fourteen credits of core classes and also two courses of Focus electives. Students can choose from neuroscience cognitive, social motivational, or clinical counseling areas, and one psychology elective. Students must also complete the University Writing Portfolio.
The BS Psychology at WSU ranks as one of the top 25 online programs in the nation. Additionally, WSU students have a wide range of resources and network opportunities. Examples are the Psychology Club, the Psi Chi, and also the Psychology National Honor Society.
Program Highlights: 120 credits, designed for online, specialized courses top rankings, and community resources.
---
3. University of Idaho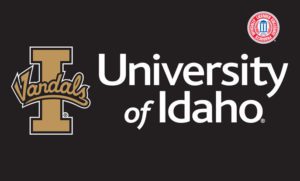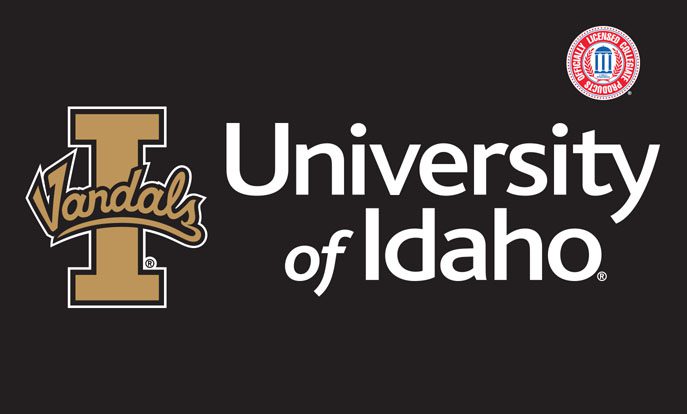 The BA or BS in Psychology program at the University of Idaho is one of the school's most popular undergraduate degrees. It is a 2+2 program, that students can complete in less than two years.
In addition, the program offers in-state tuition to online students. The curriculum for the BA and BS in psychology comes with courses in a variety of interests and also provides flexible scheduling. As part of the undergraduate program, students participate in research projects within the psychology field. The University provides state-of-the-art equipment for student use, including driving simulators, eye movement monitors, and also virtual reality VR technology.
Undergraduates participate in research studies and projects that prepare them for career opportunities in counseling, social work, or human resources. Both programs are four-Year plans and offer coursework that focuses on personality, social behavior, natural science, and the humanities. The University of Idaho is among the best online psychology degree programs in the nation.
Program Highlights: two-degree option, state-of-the-art equipment, the option of 2+2 plan or 4-year plan, top rankings.
---
4. UMass Online

The University of Massachusetts through Mass Online offers a BA in Psychology. This program provides undergraduate students with a theoretical approach to the foundations of psychology, including several concentrations.
Students can choose which direction in the field they wish. The options include focus studies in experimental, developmental, social, community, personality, and clinical psychology. The curriculum will discuss the knowledge of methods frequently used and how psychologists use that knowledge in areas such as human functioning.
Students in the BA in a Psychology degree program can apply at any time. The University also provides five start dates throughout the year and accepts up to ninety transfer credits, allowing students to complete the degree faster. The bachelor programs at UMass provide low student-to-faculty ratios, providing a more personal atmosphere for learning. The University of Massachusetts at Lowell is one of the best psychology degrees online and is accredited by the New England Commission of Higher Education (NECHE).
Program Highlights: several concentrations, NECHE accredited, apply at anytime, generous transfer credits accepted.
---
5. Bellevue University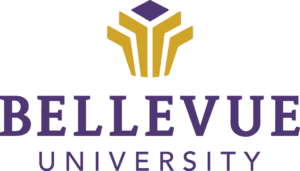 Bellevue University's BS in Psychology offers an accelerated online program that teaches psychological principles and theories. The program provides real-world contexts for a deeper understanding of applied practical psychology for the use of solving human issues or problems.
Students will learn to interpret human behavior, practice problem-solving techniques, and gain insight into personal values, ethics, and cultural practices. The total BS in psychology at Bellevue is 127 credits, which includes three areas of emphasis. The specializations are Industrial and Organizational Psychology, Aging studies, and Foundations of Counseling. Students will also integrate their knowledge of the curriculum to the standards required by the American Psychology Association (APA).
Bellevue University's undergraduate Psychology degree is one of the best online psychology degree programs nationwide. Additionally, it is one of the most affordable programs for undergraduates. BU holds accreditations from the CCNE and from the Council for Accreditation of Counseling and Related Educational Programs (CACREP).
Program Highlights: 127 credit program, CACREP accredited, 3 areas of emphasis, top rankings.
---
6. University of Houston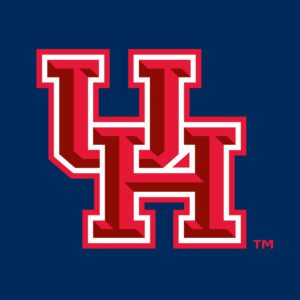 University of Houston's BS in Psychology offers both an online program and hybrid options to undergraduate students. The program is available in conjunction with the study of computer technology and industry.
This bachelor's degree may assist students in preparing for the field of medicine as well. The BS in Psychology is a 120 credit program, and only thirty credits are required from UH. The curriculum will instruct students in studying human behavior in the areas of cognitive and emotional growth and explores the lifespan of the mind, from birth to death. For undergraduates who want to learn on campus, then the hybrid option of the BS degree in Psychology will suit them well.
As a leader in distance education, UH has provided college courses through educational programming since 1953. The University holds rankings on many accreditation sites and is one of the best online psychology degree programs throughout the country. In addition, UH provides online education to over 40,000 students nationwide and globally.
Program Highlights: online and Hybrid format available, 120 credit hours, top rankings, and accreditations.
---
7. Utah State University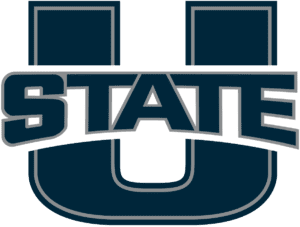 The BS in Psychology at Utah State University offers a forty-eight-credit program, designed for undergraduates working in the field of psychology. The BS degree program provides twenty-five courses relevant to today's knowledge of the human mind and the science behind human behavior and mental processes.
The curriculum will prepare undergraduates for a life-long career in several psychology positions. The BS degree also prepares students for graduate school, since many graduates in the psychology program tend to enter after completing their undergraduate degree. The faculty at USU will offer the best hands-on experience to students in the BS in Psychology program and will give each applicant many opportunities in research and provide an apprenticeship before graduating. Utah State University provides two start dates for students in the BS in Psychology degree. Furthermore, it is one of the most affordable online psychology degree programs nationwide.
Program Highlights: 48 credit upper division program, two start dates throughout the year, very affordable, apprenticeship offered for graduation.
---
8. University of Utah
University of Utah's BS in Psychology offers a research-based program. It features courses in general psychology, psychology as a profession, statistical and research methods, and spans topics from development, human behavior, relationships, memory, and also thinking and social influences.
Courses will cover core instruction in developmental, social, clinical, behavioral, and cognitive learning. Real-world applications and professional writing skills are other topics the programs cover. All courses in psychology and allied courses must be completed with a minimum "C" grade. The forty-one credit program has classes in the fall and spring semesters, with short classes in the summer. Some transfer credits are accepted by the University.
Program highlights: exceptional experience, research-based curriculum, short classes, top rankings, and real-world applications.
---
9. University of Arizona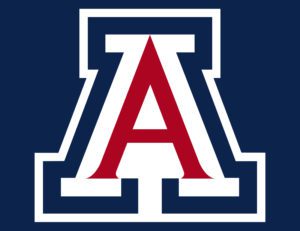 University of Arizona's BA in Psychology offers students comprehensive insight into the complexity of both the mind and brain and how it functions; from infancy to death.
The program will cover environmental influences which affect human behavior and neurological disorders such as autism and Alzheimer's disease. Students in the BS in Psychology program can find successful careers not only in psychology. However, in areas such as medicine, law, business, and education.
Students will also receive exceptional instruction from the world-class faculty and support from the school's advisory board. Furthermore, students can complete the BS in Psychology degree at their own pace, taking either one or two classes at a time. Each course is 7.5 weeks in length and offers up to six start dates per year, giving students the flexibility they need to finish the program. UA's BS Psychology degree offers three concentrations to undergraduates. Students can choose the Cognitive Neuroscience focus, the Social Psychology option, or also the Health Psychology specialization.
Program highlights: comprehensive program, career-ready applications, short courses, optional speed of the program, and several start dates.
---
10. University of North Dakota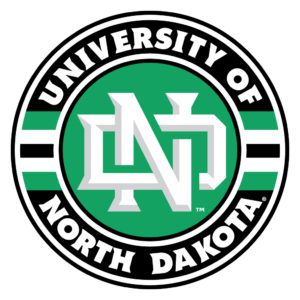 The University of North Dakota offers two psychology degrees available fully online or on campus. The BA or BS in Psychology programs provides students with the knowledge and skills needed to become successful in psychology field work.
The course will introduce insight into human development and human behavior while combining research and hands-on experience in each course taken. Faculty members are among the top-ranked experts in the areas of psychology, law, sociology, and clinical and health psychology.
The University of North Dakota has enrolled over 13,000 students and is proud to provide small class sizes, creating a more personalized program experience between students and teachers. Both the BA and the BS in Psychology provide 120 credit hours and the degree will take approximately four years to finish. Students can also choose from two specializations, forensic psychology, and behavioral health. The University of North Dakota has top accreditations and is one of the best online Psychology degree programs.
Program Highlights: 120 credits, hands-on experience, renowned faculty, top rankings nationwide.
---
Job Outlook with a Psychology Bachelor's Online Degree
Is a psychology bachelor's degree worth it? A psychology career is one field that will always be in need. Everyone needs some type of assistance or human service at one point in their life.
With a career in psychology, students have a wide range of opportunities. In fact, in 2021 there were 181,600 psychologists employed nationwide. In addition, the BLS expects the job outlook for psychologists to increase by six percent (6%) by the year 2031. This increase will add over 11,00 new jobs.
Where Can You Work With a Psychology Bachelor's Online Degree?
Graduates with a bachelor's degree in psychology will find work as career counselors, mental health coordinators, rehabilitation specialists, or psychiatric techs. Places of work include hospitals and nursing homes, community mental health centers, correctional programs, government research organizations, and also schools and universities.
---
How Much Can You Earn with a Psychology Bachelor's Online Degree?
In choosing the best psychology career, there are also many benefits. With the right employer or firm, the pay rate can be very lucrative with a psychology degree. But, keep in mind, that some employers will accept just the BS or BA degree in psychology as credentials for a job position. However, there may be a time to apply for the Master's degree in the field as well.
Also, it is not uncommon to see some certified psychologists open their own practice. In this case, you create your own clientele and choose what feels right or morally ethical to charge the clients that come for your help or guidance. According to the Bureau of Labor Statistics, the median salary for psychologists is $81,440 per year.
---
Related: