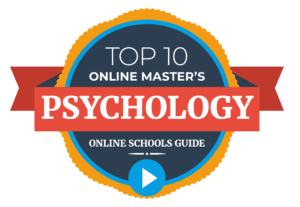 The top Psychology masters online offer flexible programs for students to earn a degree while they continue to work. In today's society, Psychologists are called in to assist many types of individuals. The job of a Psychologist includes studying the cognitive, emotional, and also social processes of clients or patients. In addition, they observe, interpret, and record how individuals correspond to each other and to the environment around them.
The demand for psychological services is growing and is expected to increase much faster than in many other social service fields. The field of psychology brings a vast number of opportunities for employment. According to the BLS, the expected job outlook for psychologists is 6% between 2021 through 2031 with over 180,000 psychologist jobs nationwide.
As a graduate with a master's degree in psychology, you may work alongside school administrators also as a school or guidance counselor. Other professionals provide marital counseling as a marriage and family therapist or become a mental health specialists for veterans needing assistance after coming home from being deployed.
---
How We Ranked the Top Online Psychology Master's
The Online Schools Guide editors found schools offering online or hybrid master's degrees in Psychology or related majors. We then ranked the programs based on cost, reputation, and future salary.
The career path of a certified psychologist will determine other factors, such as if the graduate received a specialization within the field since there are several areas of interest in the field. These opportunities will open more doors and may also provide higher salaries. Getting into the best school as a graduate student will bring more options for job placement and help students reach their career goals faster. Below are the top ten Psychology Master's Online Schools.
---
1. Purdue University Global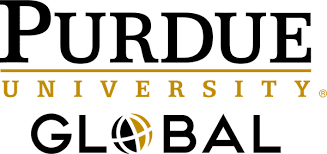 Purdue University Global's MS in Psychology degree prepares graduates for an educational career in the psychology industry. The program offers five concentrations to choose from, which prepare the student's psychology career goals.
The concentrations offered are General psychology, Addictions, Applied behavioral analysis, Forensic Psychology, and Industrial/organizational psychology. The school also offers multiple start dates, designed to provide flexible scheduling for working professionals. Each course in the program is approximately ten weeks in length and requires students to put in a course effort of fifteen hours per week. The total credits for completing the MS in Psychology is sixty to seventy-five credit hours, depending on the concentration chosen.
For students who choose the addiction concentration, the program will include accreditation by the National Addiction Studies Accreditation Commission (NASAC). General coursework will include Foundations of Professional Psychology; Testing, Measurement, and Assessment; Applied Statistics for Psychology; Advanced Research Methods; and Life Span Development. The faculty members of Purdue are highly trained and 97% of instructors hold an advanced degree. Purdue University Global provides one of the best online master's programs for psychology nationwide and offers an affordable tuition rate.
Program Highlights: several concentrations, affordable tuition, 60-75 credit program, highly trained educators.
---
2. Nova Southeastern University

The MS in General Psychology at Nova Southeastern University provides a thirty-credit hour program that is available fully online and designed to prepare graduates for the skills and knowledge of psychological theory and research.
The master's program offers specialty tracks to help graduates in choosing the right career path to take in the psychology field line of work. The track options include education, human services, counseling, and allied health. The MS in Psychology program is for both degree-seeking and non-degree-seeking students. Some eligibility requirements are needed to apply for the MS in Psychology degree program.
The degree will provide skills such as interpersonal, cultural sensitivity, and diversity through social services, community settings, hospitals, and business industries. The program provides flexible class schedules, with start dates available three times per year. Graduates in the general track program have the option to take a six-credit thesis course instead of the last two classes to complete the program. NSU also provides a low student-to-faculty ratio and strong peer interaction support. Tuition is relatively competitive with other graduate schools nationwide.
Program Highlights: 30 credit hours, fully online, the flexibility of courses, peer interaction, low student-to-faculty ratio.
---
3. Missouri S & T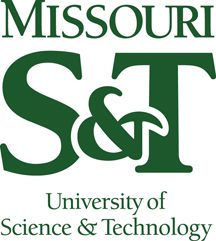 Missouri University of Science and Technology offers the MS in Industrial-Organizational Psychology to graduates interested in studying psychological science, and strategies in organizational development, and can comprehend human behaviors and factors that are influenced by the increased growth of modern technologies.
The Industrial and organizational master's degree is available to graduates that hold at least a 3.5 GPA, a GRE score of 300 or better, and have completed courses such as research methods, statistics, and experience with research work. Having a psychology major in the undergraduate degree is preferred, however, not required. The I/O Psychology graduate degree is affordable and provides a flexible option for those who need to meet their statistical requirements.
The MS in Industrial-Organizational Psychology program starts in the Fall; however, some exceptions may apply. Both thesis and non-thesis course options are available in the graduate degree. The MS in Psychology degree is among eighteen master's degrees available fully online, with fifteen programs among the best online psychology master's degree programs nationwide. Missouri S & T provides small class sizes and offers over sixty graduate certificate programs.
Program Highlights: small class sizes, thesis course may be required, 18 degrees available, low tuition cost.
4. LeTourneau University

LeTourneau University's MA in Psychology offers graduates an online degree, preparing students for psychology concepts by introducing the skills and knowledge needed to work within specialized areas of interest within the psychology field.
The thirty-nine-credit program will include advanced research skills, provide foundational focus with inspiration, and help students become passionate in their work environment as instructed by the school's values. Courses in the program will cover areas such as integrative theology for counselors, counseling skills and techniques, family assessment, and the ethical, legal, and professional standards in counseling.
The online format provides an engaging atmosphere while offering a face-to-face instructional experience with top-notch faculty members. The MA in Psychology program includes up to fifteen credit hours of graduate-level electives; such as business, leadership, education, or religion. The MA in Psychology program allows the graduate to pursue professional licensure; however, the degree itself is a non-licensure program.
Program Highlights: 39 credits, highly trained instructors, accredited program.
---
5. California Baptist University

The MS in Counseling Psychology program at California Baptist University prepares graduates for a psychology career in the field of marriage therapy, family therapy, or clinical counseling. The course format will involve psychological science with a Christian worldview, clinical training in treating individuals, families, and couples, and providing the requirements for professional licensure in the state of California.
Courses in the MS in Counseling Psychology are available through two formats; the virtual hybrid format and an asynchronous online format. Graduates will participate in weekly clinical training for peer interaction and skill building. Students of the MSCP degree are required to pass and complete a written case report examination to graduate.
The MS degree is one of the best online master's programs for psychology majors and ranks among the top twenty in the nation for MSCP programs. Both in-state and out-of-state applicants are encouraged to apply. For additional information on state licensures, contact the California Board of Behavioral Sciences.
Program Highlights: three concentrations, top rankings nationwide, hybrid format.
---
6. University of Louisiana at Monroe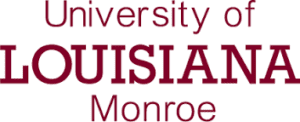 The University of Louisiana at Monroe offers an online MS in Psychology program. Graduates have the option to take three psychology tracks to increase their career goals. The three-track options are general psychology, forensic psychology, and psychometrics degree concentrations. However, only the Psychometrics concentration has some courses that must be completed on campus.
Students are not required to complete a thesis unless they plan to continue toward a PhD degree. The curriculum will cover basic counseling and sociology coursework, however, some concentrations may include topics of psychological assessment, advanced theories in criminal justice, and intelligence testing.
Graduates must hold a minimum cumulative GPA of 2.75 or higher. Students can take up to five hours of psychology electives toward the completion of the MS in Psychology degree. University of Louisiana's degrees is among the most affordable and one of the best online master's programs for psychology majors.
Program Highlights: 3 concentrations, affordable tuition, no thesis required, comprehensive program.
---
7. Ball State University

Ball State University offers a master's degree in Psychology with several specializations to choose from. Two of the most common master's degrees available are the MA in Educational Psychology and MS in Quantitative Psychology.
The research-based curriculum provides graduates of the education track with courses in human development, research methodology, and statistics. Areas in the quantitative psychology track will cover an introduction to statistical methods, research design, analysis of variance, applied regression analysis, and the theory of measurement.
The MA in Education psychology is thirty credit hours in length, while the Master in Quantitative psychology is approximately thirty-three credits. The master's in psychology degree can be completed in less than eighteen months. Each master's degree is taught by nationally recognized faculty members and prepares graduates for successful career opportunities in the field of psychology and for continuing education in PhD degree programs. Ball State holds several rankings and recognitions, including one of the best online psychology master's degree programs in the nation.
Program Highlights: a wide range of specializations, research-based curriculum, 30-33 credits, top rankings, and accreditations.
---
8. Arizona State University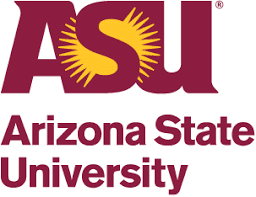 The MS in Psychology program at Arizona State University offers an interdisciplinary, thirty-six credit hour degree, designed for working professionals. The curriculum will touch on both empirical research findings and psychological theory as it relates to human behavior, cognition, and emotions.
This program is great for highly motivated individuals with a strong skill set. Each course length is approximately seven weeks and a total of twelve classes is required for graduation. Several electives are also available within the psychology field. Areas of interest for electives include abnormal psychology, affective science, behavior analysis, cognitive psychology, developmental psychology, health psychology, legal psychology, psychophysiology, and social psychology.
The master's degree in Psychology at ASU is for both part-time and full-time students and can be completed in as little as eighteen months. Career options for ASU graduates in the program can find employment in education, mental health, social services, and nonprofit organizations.
Program Highlights: 36 credit hours, several electives to choose from, 7-week courses, 18-month degree plan.
---
9. Saint Leo University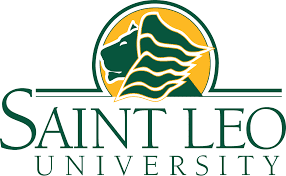 Saint Leo University's MS in Psychology program offers an online, thirty-six-credit-hour, broad-based curriculum program. Graduates seeking advanced knowledge and skills in the field of psychological science are ideal for this program.
The program will cover the global understanding of human behavior, psychological theories, and practical skills in data analysis, research, and also teaching. Course material will include areas in lifespan development and physiology. Courses such as History & Systems of Psychology, Diversity & Ethics, Research Methods, and Advanced Social Psychology will also be discussed.
Graduates will receive training in skills of ethical decision-making, critical thinking, and problem-solving. The master's degree courses are eight weeks in length and students can complete the program within eighteen months. Classroom settings have a low student-to-faculty ratio. However, the MS in Psychology online degree is not a counseling or clinical program. Saint Leo University's MS in Psychology program will prepare graduates for employment in areas such as nonprofit organizations, military facilities, business, and education positions. The MS in Psychology at SLU is among the best online master's programs for psychology graduates.
Program Highlights: thirty-six-hour program, low student-to-faculty ratio, and also military friendly.
---
10. McNeese State University

The MA in Psychology program at McNeese State University offers graduates three possible concentrations, providing different perspectives related to the psychology of human behavior.
Students will be provided training in specialized areas, such as individual and group counseling, including evidence-based assessments of intervention skills. Furthermore, there are thirty-nine credits in the General Experimental curriculum program for the master's degree. Although, the specifications require more focus and credits to complete.
The concentration a student chooses determines the number of total credits and also the length of the program. For example, the MA in Counseling Psychology is sixty credit hours to complete. However, the Applied Behavioral Analysis concentration is fifty-eight credits to complete. Both specializations take a graduate approximately two years. Students will complete the master's degree program by participating in either an internship or a thesis course.
Program Highlights: 3 concentrations available, 39 to 60 credits, 1-2 years to complete.
---
Possible Career Paths for a graduate with the best online master's degree in Psychology
There are a wide variety of careers in psychology for graduate students. Many MS Psychology degree graduates find job opportunities in areas such as human and social services.
However, some may find employment in human resources, employee assistance groups, business research centers, educational settings, mental health treatment programs, criminal justice organizations, and law enforcement or civil case settings. To learn more on psychology or social work degrees, read here!
Some employers hire graduates with an undergraduate degree program in psychology. However, many specializations are only available in graduate-level education. Employers offering positions in concentrated areas of psychology more than likely will recommend or require the applicant or grad Student to have earned the MS or MA in psychology as a staple. Here is a short list of possibilities:
Executive Director
Mental Health Counselor
Marriage and Family Therapist
School Psychologist
Behavior Analyst
Data analyst
Research consultant
Human Resources Manager
---
Related: