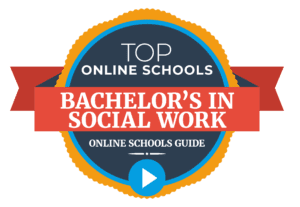 The top online schools for a Bachelor's in Social Work offer a flexible alternative for students to earn a degree and enter the profession. In this very changing society, the need for social workers is excellent. These professionals help individuals, families, and communities with challenging issues affecting their lives. They often take roles as therapists, clinical workers, or case workers.
Additionally, Social Workers also help diagnose and treat individuals with mental or emotional disorders or behavioral issues that may need treatment. Some work to ensure records or case files comply with social policies, procedures, and regulations. So, earning a Bachelor's in Social Work (BSW) provides a great career path for entry-level positions.
---
How We Ranked the Online BSW Programs
The editors at Online Schools Guide found schools offering online Bachelor in Social Work (BSW) degree programs. Then, based on cost and reputation, we ranked the programs.
Each college or university offers an exceptional curriculum in social work practices and human services. Resources include help in finding opportunities for career promotions and advancements. Career resources help graduates find employment in either the private or public sector.
Many schools listed have accreditation from the Council on Social Work Education. And are also nationally recognized on top rankings across the Nation. Below are the top 10 online schools for a Bachelor's in Social Work (BSW).
---
1. Bemidji State University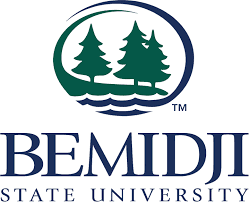 Bemidji State University's Bachelor of Social Work program offers a hybrid and online BSW program. The fully accredited degree program provides a Social Work Integrated Model (SWIM) designed to support a healthy family, work, and life balance representation.
Courses in this BSW degree are from highly-trained educators with top credentials. Instructors provide personalized attention and offer instrumental feedback to students to increase the online experience. All education is online except for one Saturday each month, it is delivered on campus.
Bemidji State University has a small student-to-faculty ratio, so students receive the best education. Students can complete the entire BSW program in less than four years. There is also a required 480-hour internship in a human service organization for graduation. Bemidji State University has accreditation from the Higher Learning Commission. Additionally, this BSW is among the best online social work degrees nationwide.
---
2. Washington State University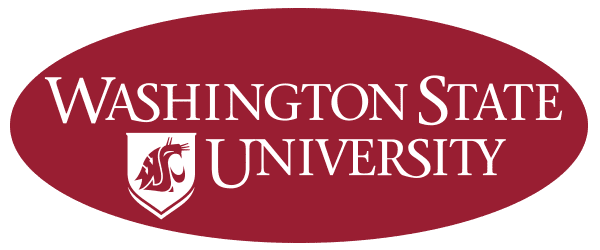 Washington State University's BA in Social Sciences program offers a student-centered program. It provides the best learning experience to meet students' personal, academic, and also career goals in the social work field.
Students in the program will learn various concentrations within the field, including multiple disciples. The BA in Social Sciences program is 120 credits with forty required upper credits. The BASS degree provides a solid foundation for students heading toward advanced degrees. Possible concentrations within the social sciences degree are anthropology, economic sciences, human development, criminal justice, women's studies, and comparative ethnic studies.
Social sciences students have two options. So, the program of study includes two (Plan A) or three (Plan B) different concentrations. The program is among the best online social work degrees in the nation. And graduates of the program find careers in business, social services, law enforcement, education, government, and also public service. Students will not leave WSU without gaining valuable skills such as critical thinking, cultural awareness, sensitivity, and communication.
---
3. UMass Global

The BA in Social Work program at the University of Massachusettes Global campus provides students with real-world experience to prepare them for rewarding careers as social work professionals.
The program will include studies in clinical research, community outreach, and both nonprofit and government organizations. Students will learn skills in organizational dynamics and technological processes when serving diverse communities; the course will also build a student's knowledge of social, political, and cultural changes. The BA in Social Work at UMass is available online and through a hybrid learning format.
The complete program is 120-semester units, which includes 42 credits of core requirements. Students must have a 2.0 GPA or higher and a complete application to enroll in the program. Up to 12 transfer credits are accepted. This Bachelor of Arts in Social Work program has accreditation from the Council on Social Work Education (CSWE). UMass offers a competency-based pay system, allowing students to work while going to school.
---
4. Washburn University

Washburn University's Bachelor of Social Work offers students a web-assisted and student-centered program that emphasizes hands-on learning through social work course practices.
Courses include Introduction to Social Work and Social Welfare, Generalist Social Work Perspectives, Social Policy and Programs, Micro Human Behavior and Macro Human Behavior and the Social Environment, and the Social Environment, Quantitative Social Work Research, and Clinical Practice Seminar II. All Social work courses are available online; however, some classes may also be on campus.
Washburn University is a publicly funded, affordable tuition and recognized as an accredited school by the US News and World Report. The College offers both BSW and MSW degrees. Washburn provides a low student-to-faculty ratio, with most classes as small as twenty. Students who live in the states of Colorado, Missouri, Nebraska, Oklahoma, or Texas may be eligible for the Kansas Tuition Cost.
---
5. Mercy College

The Bachelor of Social Work program at Mercy College is a career-oriented degree, that prepares students for employment in social work or advanced learning, such as the master's degree in social work or other related concentrations.
The program is a total of 120 credits, which includes courses that focus on child abuse, mental illness, poverty, disability, substance abuse, discrimination, family conflict or violence, job jeopardy, and aging. The BSW program will cover specific teaching methods, practice skills, ethics, and cultural competency.
Mercy College's BSW program also provides mentorship opportunities that prepare students to begin their careers in Social Work. Students in the bachelor's program in Social Work can transfer up to 90 credits to fulfill their 120-credit requirement for graduation. Mercy College offers 40 online degree programs, with 247 full-time, highly educated professors.
---
6. University of Louisville

University of Louisville's Bachelor of Social Work program is designed for online students who want to gain a strong foundation in social justice issues and the social work industry of helping others in their community.
This 120-credit program is offered by Kent School of Social Work. It emphasizes many dynamics of social justice, critical analysis, planning and implementing social skills, and educating and empowering students to work effectively as an advocate for individuals without prejudice or biased opinions. Students will learn how to work with families, communities, and organizations.
The Kent School at the University of Louisville is rated the No.1 Social Work program in Kentucky by US News and World Report. Furthermore, all social work courses are 100 percent online. Additionally, the college offers over 45 degrees and one of the best online social work degree programs nationwide. The University also offers certificates and holds several US News and World Report rankings.
---
7. Eastern New Mexico University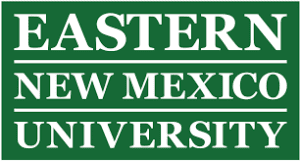 The Bachelor of Social Work at Eastern New Mexico University offers students a comprehensive online degree, providing exceptional knowledge and skills in the social work profession.
This BSW program meets all guidelines and standards of the Council on Social Work Education (CSWE) for preparing students to become competent, caring, ethical, and also practical professionals in the social work field. The program covers social injustice issues, promotes respect for human diversity, and emphasizes social environments and science disciplines. Students will learn the importance of enhancing the quality of life for their clients.
ENMU hires the top highly trained professionals to facilitate training and education in the social work profession. ENMU helps graduates of the BSW degree program become effective leaders in the social work field by offering academic advisors throughout the entire educational process.
---
8. University of North Dakota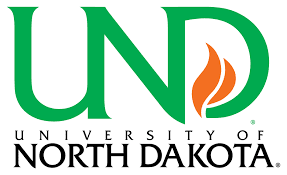 University of North Dakota's online BS in Social Work offers a 120-credit hour program. It provides students with the knowledge and skills to help people realize their full potential. Graduates that choose a social work career have attributes that reflect compassion, respect, and also a willingness to improve the well-being of others. Professionals use advocacy, partnerships, and also research to address social problems.
The accredited BSSW program at UND provides flexible class scheduling and affordable tuition and also ranks among the top colleges and universities nationwide. Courses in the program will cover Human Behavior in the Social Environment, Inside Family Violence, Perspectives on Mental Health, Public Child Welfare, Social Welfare Policy, Southwest Peoples and Culture, and Working with Aging Populations.
UND's program is also available on campus in small class sizes. The total degree program takes 2 to 4 years, depending on the part-time or full-time status of the student. Additionally, the program holds accreditation from the Council on Social Work Education (CSWE). UND's Social Work program is also nationally recognized for its online education.
---
9. Northwestern State University of Louisiana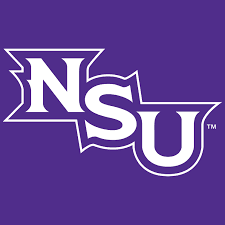 The Northwestern State University of Louisiana offers a Bachelor of Social Work degree. NSU's program prepares graduates for entry-level positions in the social work field or also advanced learning education for graduate degrees in social work (MSW).
This BSW program also has complete accreditation from the Council on Social Work Education (CSWE). Additionally, it provides field practice in a wide range of careers, such as medical and health care, alcohol and substance abuse, community outreach work, social work for military individuals and families, and also family services.
Many graduates of the BSW degree have career opportunities throughout school systems and also as social policy advocates. Furthermore, established experts working in the social work field teach all courses. These professionals engage the students in discussions in a friendly environment. Additionally, eNSU offers low tuition rates, nationally recognized institutions, and also a military-friendly environment.
---
10. Briar Cliff University

Briar Cliff University's Bachelor of Arts in Social Work program offers students an accredited degree with a comprehensive approach. Students study social justice issues and policy, human behavior, the social environment, and also social work practices. This program comprises 124 credits, of which 62 come from an associate degree platform.
The BSW degree at BCU has accreditation from the Council on Social Work Education and is also completely online. Furthermore, graduates of the BCU BSW degree are well-prepared for entry-level positions. They have the skills and knowledge of social change practices to assist individuals, families, communities, and also organizations in need.
Leaders and highly regarded professionals in the social work field teach all classes. Furthermore, the BSW course program concludes with a 450-hour field internship that provides hands-on experience for all social work graduates. BCU's community is a private liberal arts institution that is demographically diverse. The college's BSW program is among the best online social work degree programs in the nation.
---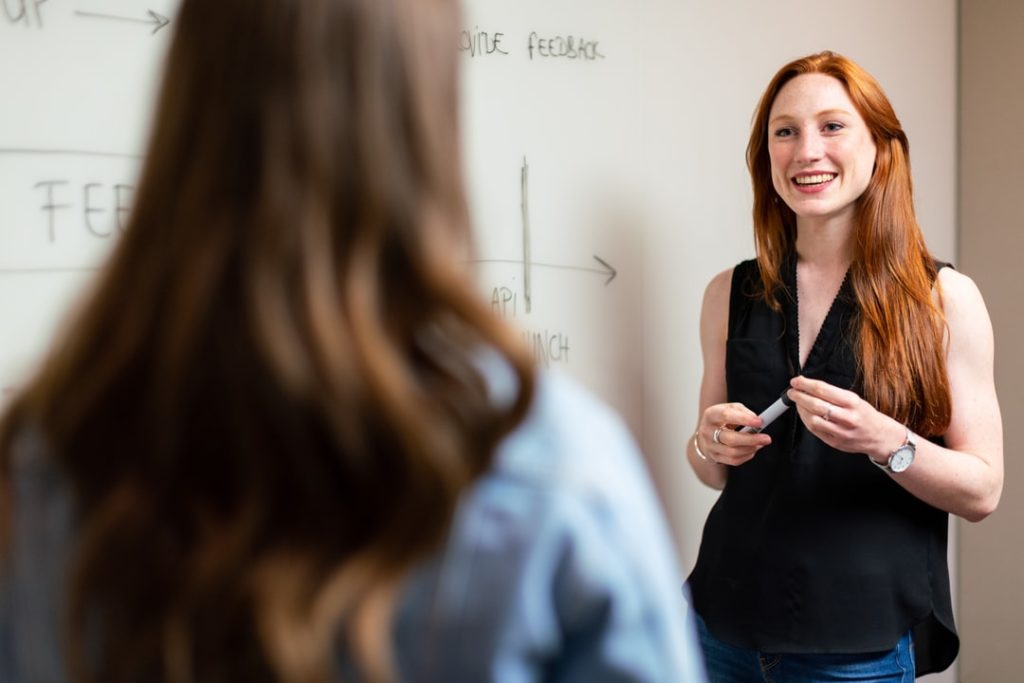 ---
What to Expect from the Best Online Social Work Degrees
Getting a top education in any field is always worthwhile and comes with many benefits. Most colleges and universities will offer affordable and competitive tuition for the social work industry. They provide instructors that are well-versed in the field of social work. So, these teachers have the skills to train students in all the knowledge they need to become social work professionals.
Graduates from an online school Bachelor's in Social Work (BSW) degree prepare for every challenge they face to gain their community's respect. Furthermore, those in the field will learn what it means to have the passion to help people in every aspect of their lives.
What Do You Learn in a BSW Program?
Students in a BSW degree program learn the importance of both social policies and regulations. They learn how to approach racial, ethnic, or gender inequalities.
Additionally, top online schools provide graduates with expertise in all areas. These include time management, critical thinking, interpersonal skills, organizational skills, communication skills, and also active listening skills.
Most social work degrees will cover introductory sociology and also psychology coursework. However, these best online social work degrees better prepare each graduate for an advanced learning experience. Thus, they have a job outlook with various work environment opportunities throughout the social work community.
---
BSW Social Worker Salary Outlook
The salary of a social worker can vary depending on location, experience, and also an area of expertise. According to the Bureau of Labor Statistics, the median annual salary as of May 2021 is $50,390.
The highest ten percent earn an annual pay of $82,840, but the low ten percent make around $36,520. Specialty positions such as substance abuse counselors or child advocate specialists require higher education. Furthermore, a master's or doctoral degree provides a higher salary and more career opportunities.
---
Related:
---