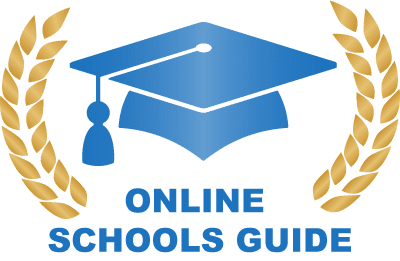 Are you Interested in a Career in Marketing? If so we have created an Online Marketing Degree Guide for you!
Online School Guide has all the information you need to help you navigate what type of degree and career you would like to have in this field.
Online Certificate In Marketing
Certifications give people a leg up when applying for job positions or promotions. There are usually about 15 different types of marketing certifications a student can pursue, such as social media analytics, marketing project management, or content creation. Graduates of a marketing certificate program can also secure higher-level positions that pay more when it comes to annual income also.
What Is A Certificate In Marketing?
A marketing certificate is basically the official evidence a graduate from a certificate program can take with them to job interviews or use on their resume to garner positions in a variety of areas in the marketing field. It shows not only their dedication to completing a certificate program and taking and passing the certification examination, but it will show that the possible job candidate has the knowledge and sales experience, or knowledge and skills in other areas in the world of marketing, to succeed in a variety of different marketing-related positions.
2023 Guide to Digital Marketing Bootcamps
Which Online Certification Is Best For Marketing?
When it comes to the field of marketing, it is extremely diverse and there are a variety of certifications available that can benefit a student's future or current career in the world of marketing. The best online certification for marketing would be the one that the student is most interested in pursuing because when a person enjoys what they do and has a passion for it, they are more apt to succeed. When it comes to the different entities that offer marketing certifications, the top one appears to be the American Marketing Association's marketing certification. This is because it offers a dual certification with the Digital Marketing Institute, including the Digital Marketing Pro and the Digital Marketing Expert.
Some of the most popular marketing certifications that seem to help graduates secure positions in the marketing field are project management, leadership, and customer relationship management software. Marketing and advertising and marketing analytics are also two very popular marketing certifications that many students choose to pursue.
The advantage to online marketing certificate programs is that the majority of them are offered as online programs which allow students to continue to work full or part-time jobs and to attend to their family obligations while they are pursuing their chosen certification or even several certifications.
Are Marketing Certificates Worth It?
Yes, a marketing certificate is definitely worth the time, effort, energy, and money it takes to earn this certificate since it will show that the graduate is more of an expert in his or her chosen marketing field. A marketing certificate can assist a graduate in securing the next great job or big promotion that he or she is striving for while also helping the student to hone their marketing skills to work well in the real world of marketing.
The digital marketing industry is not only a very lucrative field to enter into, but it is also a quickly growing field which means earning any professional certificate in the field of marketing is a very worthwhile investment of time, money, and effort. In any of the areas of marketing, earning a certification or embarking on any professional development opportunities or programs can only help a person grow both personally and professionally within their career.
In a marketing certification program, students gain the essential skills they need to provide excellent customer service or to help with brand management depending on their chosen area in the marketing field. A certification program can also help a student build their professional network through meeting others, including classmates and instructors. Certifications are a great way to build a resume, expand job prospects, impress potential future employers, and ultimately earn a higher salary within the world of marketing.
Is Marketing A Good Career?
Marketing is a great career since there are many job prospects and the industry is continuing to grow. People in the marketing field are experiencing higher earning potentials as well as job satisfaction and other aspects of a career that is very satisfying.
The median annual wage for a marketing manager is around $142,000 per year, according to the United States Department of Labor. The top 10 percent of earners in the field can pull down over $200,000 per year and the number of marketing-related professions is expected to rise at a rate faster than the average rate through the year 2029.
Students could choose any type of marketing certification program, but the top areas of marketing in which graduates make the most money and have the most job security include marketing research analyst, advertising, promotions, and marketing manager positions, public relations and fundraising manager, sales manager, and public relations specialists. The only area of marketing that is not expecting major job growth is advertising sales agents due to the shift to digital media.
---
Online Associate Degree In Marketing
An associate degree in marketing will prepare students for an array of different entry-level positions in the growing field of marketing. Students will develop improved critical thinking skills that will help them to increase their strategic thinking as well as enhance their creativity. Students will gain a very strong foundation in all of the essential aspects of business marketing that will help open doors to many opportunities and promotions in their careers or future careers.
What Is An Associate Degree In Marketing?
Most marketing associate degree programs are accredited and offer a broad perspective on the fields of business and marketing. Since the programs are accredited, students can choose to continue their education to earn their bachelor's and then master's degrees in marketing if they so choose to.
Many of today's associate degree programs in marketing are offered fully online, which allows students to continue working at their full or part-time jobs or raise a family while they are earning their degree.
What Kind Of Jobs Can You Get With A Marketing Degree?
With an associate degree in marketing, graduates will be prepared for an array of positions after completing the program. For example, students can work as direct marketers, in business marketing or in digital marketing. Students will learn how to accurately comprehend the habits of customers and their behaviors and how to have personal interactions with other business professionals within their careers. They will learn how to sell products and advertise and market them.
When it comes to digital marketing, graduates will become well-versed in an array of different technical programs that will allow them to use digital media, including email, SMS messages, social media, websites, and more, to get information out to potential customers about the specific products and companies they are working for.
Graduates of an associate's degree marketing program will be able to secure entry-level positions at a variety of different companies in a variety of different fields when it comes to the world of business and marketing. Graduates can also opt to work as marketing research analysts, public relations specialists, marketing managers, sales worker supervisors, art directors in ad departments, business operations specialists, or even start their own marketing businesses.
Do Marketing Degrees Pay Well?
According to Payscale.com, a marketing assistant will make about $25,000 to $45,000 per year. Graduates with an associate's degree who garner a position as a marketing coordinator can make between $30,000 per year and $52,000 annually. According to the United States Bureau of Labor Statistics, graduates who garner positions in the field of promotions, advertising, or marketing managers can see a salary of nearly $110,000 per year, which averages out to more than $52 per hour.
As happens with any type of career, the salary students can expect to make after they graduate with an associate's degree in marketing will depend on the location in which they work, the type of business or facility they decide to work for, the graduate level of education, and their number of years of experience in the field. It is likely that graduates with an associate's degree will make less money right after they graduate with their degree than they will in the future since they will have plenty of potential to be promoted or to switch to jobs that offer more money as the level and length of time of their experience in the field increases.
Is An Associate's Degree In Marketing Worth It?
Putting in the work, time, and money to earn an associate degree in marketing is definitely worth it all since it will prepare students to be able to advance in their careers or garner promotions at companies that already work for or secured an entry-level position with a new company. Students can also opt to continue their education to earn a bachelor's or master's degree in the field of marketing, which will significantly increase their earning potential even more as well as the number of job opportunities that they will be able to choose from during their careers.
The United States Bureau of Labor Statistics has predicted that the industries of marketing and sales will experience job growth beginning in 2016 through 2026. It is also predicted that sales representative jobs in the manufacturing, as well as wholesale arenas, will experience a six percent job increase, while marketing managers could even see a nine percent job increase during the same time period.
An online marketing associate degree program offers plenty of flexibility for students who are working professionals or have a family to raise. Online programs allow students to take their classes and exams through web-based programs that they can complete during their own time schedule during daytime or nighttime hours any day of the week. It will normally take one to two years for a student to complete an associate's degree in a marketing program but that time can be shortened through an online program if they have the time to dedicate to it.
---
Online Bachelor's Degree In Marketing
Marketing is a field in which the process of communicating the value and importance of a service or product to potential customers is the focus so that the product or service can be sold to others. Someone working in the marketing field will need to know and understand how to anticipate, manage, and satisfy the demand for services and products through the promotion of an organization's ability to do so to their target market.
What Is A Bachelor's Degree In Marketing Called?
While undergraduates can embark on an associate degree or certificate program in marketing, they will more than likely only be eligible for entry-level positions and will not be able to secure an income as high per year as someone with a bachelor's degree. Students can opt to enter into a Bachelor of Arts degree in marketing or a Bachelor of Science degree in marketing.
The main difference between the two is that the Bachelor of Arts degree in marketing will place more of an emphasis on the humanities piece of marketing, while the Bachelor of Science degree in marketing will focus more on the mathematical, scientific, and technical aspects when it comes to the field of marketing.
What Does A Bachelor's Degree In Marketing Do?
Students who major in marketing to obtain a bachelor's degree in the field will learn about consumer behavior, competitor research, and pricing strategies, and will gain business skills through a variety of courses within the program, such as accounting, finance, business administration, and business management. Some bachelor's degree programs in marketing will even incorporate projects and internships in the real world of marketing as part of the student's curriculum to help increase and strengthen their marketing skills.
A bachelor's degree in marketing will prepare graduates for a variety of entry-level roles, and promotions within companies they already work for and prepare them for new positions in a variety of areas, such as market research analyst or marketing specialist. Graduates with a bachelor's degree in marketing can even move into management roles or start their own businesses.
How Long Does It Take to Earn a Bachelor's?
Normally, it will take a student four years to obtain a bachelor's degree, but due to online and hybrid programs, students may be able to reduce the time down to two years or even less to obtain their bachelor's degree and begin enjoying very exciting careers in fields such as public outreach, brand management, consumer retail, or business consultation, as well as many others.
Graduates may even find employment as market research analysts, specialists in marketing, and marketing managers since the major is so versatile. They can even work in advertising, public relations, or sales. Graduates will understand how to research consumer demand for a variety of services and products for different companies as well as how to investigate strategic pricing strategies and how to build interest in a new product that is being released through the use of advertisements as well as social media posts.
Is Obtaining A Marketing Degree Hard?
Obtaining a bachelor's degree in marketing can be difficult and will require a lot of hard work, energy, dedication, and strategic thinking. This is a great major for people who are natural-born leaders, who are very skilled at persuading people, and who have very outgoing personalities. A person studying for a bachelor's degree in marketing should want to enter a field in which they will have to be outgoing, competitive, and creative to be able to succeed in the field of marketing in the real world.
Marketing is one of the most difficult majors because it requires a lot of analysis as well as data collection. Students will have to learn how to improve their effective communication skills and will need to understand a variety of marketing strategies. Students will also learn about the four P's which include price, place, promotion, and product, along with many other facets of the marketing world.
Are Marketing Jobs In Demand?
Once students graduate with their bachelor's degree in marketing, they can work in a variety of different areas in an array of different positions. Graduates can obtain a job as a promotion, advertising, and marketing manager in which they will be in charge of planning programs to facilitate interest from the public in services or products. The median annual pay rate for an advertising and promotions manager was $127,150 as of May 2021 and for marketing managers, it was at around $135,000 in May of 2021.
This is just one example of a position someone with a bachelor's degree in marketing can garner after graduation and, according to the United States Bureau of Labor Statistics, the job outlook for graduates with a bachelor's degree in marketing is very good with a projected growth rate of 10 percent from the year 2020 all the way through 2030. Clearly, marketing is a vast, versatile, and growing field in which graduates will be able to excel in, no matter what area of marketing they decide to obtain a position in.
---
Online Master's Degree In Marketing
The fact that the field of marketing is set to grow by at least 10% every year over the next decade is reason enough to believe that a master's degree in marketing is definitely worthwhile. Graduates will be able to garner entry-level jobs at much higher wages and can end up with job titles, such as account manager, digital marketing specialist, marketing analyst, social media analyst, and even media and content marketing strategist.
Is It Worth It To Get A Master's Degree In Marketing?
With the pay scale being a minimum of $52,000 per year, which averages out to almost $50 per hour, a master's degree in marketing is definitely worth the few years of college it will take to complete the degree. Many of these programs are offered fully online, so students can finish them in record time depending on their schedules if they work full or part-time jobs or not and if they have family commitments since they can work at any time, night or day, on their coursework.
What Is The Highest-Paying Marketing Job?
Marketing is an ever-changing industry and each year, new markets, different social trends, and even more advanced technology are always on the horizon, causing different fields and strategies for the marketing industry. With all those changes comes the fact that there is a multitude of job opportunities within the field of marketing that are always popping up that may be of interest to someone who is already in the field but wants to change gears in their career.
Another benefit in the marketing field is the fact that with each different position comes a different salary. While the average base pay for marketing assistance is between $32,000 per year and $55,000 annually, the base pay for a senior marketing manager jumps all the way up to between $73,000 and $141,000 per year. One of the highest-paying positions in the marketing field is a chief marketing officer. This type of position will pay between $94,000 per year and a whopping $342,000 per year.
Other positions in marketing that pay at the higher end of the scale are the positions of channel development executive at around $114,000 per year, a global marketing manager who can make up to $138,000 per year, and a creative director which pays between $85,000 per year and $201,000 per year.
What Is The Difference Between MBA and a Master In Marketing?
A master's degree in marketing is perfect for a student with less than two years of work experience but for a student furthering their education after four to five years of experience in the marketing field, a master of business administration degree might be the best choice but both can be considered.
Many graduates with a Master of Business Administration degree with a specific concentration in marketing are usually looking at three types of future job positions, including product manager, marketing manager, and brand manager. Many corporations and companies are more apt to hire somebody with a master's of business administration degree to fill manager-level positions, no matter what the official title of the position may be.
For graduates with a marketing degree, entry-level marketing jobs, such as marketing coordinator, marketing analyst, and marketing assistant, may be better choices for them. They will still have better advancement opportunities and a higher pay scale than someone with only an associate's degree in marketing or a bachelor's degree in marketing. Master of marketing graduates can eventually move into roles as senior marketing analysts as well as associate brand managers and other positions after they get more experience in the field under their belts.
Related :