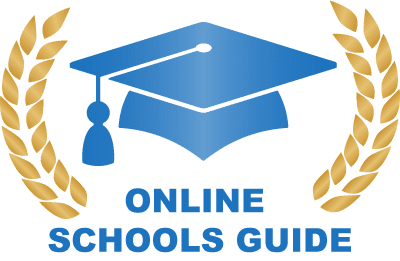 Are you interested in a career in Medical Billing and Coding? If so we have created an Online Medical Billing and Coding Guide for you!
Online School Guide has all the information you need to help you navigate what type of degree and career you would like to have in this field.
Online Certificate Medical Billing and Coding
By obtaining a medical coding certification, graduates will have much better prospects and salaries if they complete at least one of the different types of medical coding certifications that are available, even though it is not a legal requirement for a person to be hired to conduct medical coding without a certification. By getting certified, graduates would have then demonstrated a very profound knowledge of the different key code sets that are required for medical coding and can be more efficient at their jobs won't be coming in even more valuable employees for the place in which they are hired to work as a medical coder.
What Are The Certifications For Medical Billing and Coding?
There are several different types of medical coding certifications that students can choose from, including the most common ones which are Certified Coding Specialist (CCS), Certified Medical Coder (CMC), Certified Professional Coder (CPC), depending on which areas they want to work in and their future career goals.
Can I Become A Medical Coder Online?
People can definitely obtain a medical coding certification through online courses at a variety of trade schools, colleges, universities, and even through some hospital system programs. The courses are designed to teach students the important essentials of medical coding, train students for their certifications and the jobs that they will be doing after they obtain their certificates, and can even assist coding specialists who were recently certified to gain employment and establish their careers in this field, which can be very financially rewarding.
Classes in medical coding will help students prepare for their coding examinations and certification exams that they will have to pass to earn their certifications. Online classes can also help people who are already working as medical coders to continue their education and continue to advance in their careers.
Medical coding classes will ensure that graduates receive a comprehensive education that will not only prepare them for exam success but prepare them to do well in their future careers. Many online medical coding courses include reading assignments, audio lectures, online meetings with instructors, critical thinking exercises, and a variety of other educational materials to help students become successful in their quest to receive their medical coding certifications. The beauty of online certification classes is that students can do most of their work at any time of the day or night around their work schedules or family obligations.
Is A Medical Coding Certificate Worth It?
A medical coding certification is definitely worth it for students who are interested in this type of work. For 2022, the average salary in the United States for medical coders who are certified is nearly $60,000 per year. The minimum amount that their salaries will increase each year is seven to nine percent and medical coders who have earned more than one type of medical coding certification can earn a significantly larger salary and can even advance to managers over other medical coders in their departments.
Medical coders are needed for billing and other types of work in physicians' offices as well as hospitals in other medical facilities. Doctors alone see about 860 million patients every year which means a medical coder is needed to record the office visit. This means that there is a great demand for certified medical coders throughout the United States that will offer plenty of financial stability and benefits.
Becoming a medical coder is a great career choice since there is plenty of job security as the need for health care professionals, including certified medical coders, is here to stay and is even at a record high.
Which Medical Coding Certification Pays The Most?
When it comes to which medical coding certification will pay the most salary, it depends on a lot of factors. Some of these factors include the location in which a medical coder works, what type of Health Organization they work for, and what type of job title they hold. The average annual income for a person who works as a medical coder or in a medical billing job is about $40,000 per year, which averages out to about $20 per hour.
Different job titles in this extremely diverse field can provide different income levels. For example, according to salary.com, the base salary for a medical billing clerk in the nation is about $35,000 per year, while medical records coding technicians can earn an average salary of nearly $50,000 per year.
Basically, the salary range for medical coding and medical billing jobs can go from around $25,000 per year to a little over $60,000 per year, depending on all of these different factors mentioned above as well as how much education and certifications the job candidate holds.
---
Associates Degree in Medical Billing and Coding
Both medical coders and medical billing specialists are an important part of the healthcare field which happens to be one of the fastest-growing fields currently in the United States.
What Is Medical Billing and Coding?
Both positions fall under the category of medical secretaries under the U.S. Bureau of Labor Statistics (BLS) and have a projected employment increase of 22 percent, beginning in 2016 and going through 2026 which will result in nearly 130,000 new jobs. The demand is expected to rise due to the increase in the nation's aging population which also means a need for an increased number of patients who need health care services.
The two positions of medical coders and medical billing specialists are very similar to each other in many health care facilities have the positions combined into one or at least have the two positions working in the same department together. The medical coder labels each service with a certain medical code and serves as a liaison between patients and healthcare providers as well as other specialists while the billing aspect is to ensure that doctors' offices and healthcare facilities receive payment from insurance companies for each service provided to a patient as well as the out-of-pocket cost that will come from the patient.
Is An Associate's Degree In Medical Billing and Coding Worth It?
An Associate's degree or even just a certificate program is definitely worthwhile for any potential students who are interested in this very quickly growing field in which they can excel, advance, and secure a very good income. Medical billing specialists and medical coders make at least $36,000 per year in annual income which averages out to nearly $18 an hour for entry-level positions.
Many positions in this area will pay more because they will combine the two positions into one. People with degrees in the field will make even more money and annual income when they are just starting out in their positions at around $50,000 per year. There is definite job security when it comes to this field since it is a fast-growing field in which there is plenty of room for advancement.
Other factors that can affect annual income will be the location in which a graduate secures a position and the size of the health care facility for which they are going to work for since larger health systems will pay more for entry-level positions than smaller employers, such as doctor offices and smaller government agencies.
Are Medical Billers and Coders in High Demand?
The latest prediction by payscale.com is that positions for medical coders and other health information technicians will grow at least eight percent by the year 2029 which means 29,000 more jobs in the field and employees with medical coding expertise will earn at least $4,500 more in income per year than people without medical coding education.
Medical coders are needed in a variety of settings, such as hospitals, doctor offices, insurance agencies, government agencies, law firms, healthcare consulting services, and educational institutions. Many medical coders and medical billing specialists work from home which saves them money and gas and other transportation costs, so they make even more money per year than what is stated on paper. The job security in this part of the healthcare field is higher than it's ever been, especially after the past two years in which the world I've seen a rise in the number of patients due to the COVID pandemic.
Additionally, medical coders and billing specialists will always be needed in the healthcare field to keep it running properly and efficiently since they keep the funding coming into the healthcare facilities through the work that they do. Medical billing and coding are two of the most in-demand professions there are overall and the U.S. Bureau Of Labor Statistics ranks the job positions in their top 20 list of the fastest-growing occupations there are currently to filled in the United States.
How Long Does It Take To Get An Associate's Degree In Coding and Billing?
There are a variety of medical coding and medical billing programs in which students can obtain a certificate, an associate's degree, a bachelor's degree, or a master's degree in the field. Even with a degree, a graduate that holds several certifications in medical coding will find it easier to find employment and will be able to garner a higher income level.
Most certification classes as well as degree programs after online programs as well as traditional ones and hybrid classes which is a combination of in-person and online classes. Because these programs are offered online, students can graduate with a certificate within a year to 18 months or even a shorter timeframe depending on how much time they have to dedicate to their coursework around their work schedules and family obligations. Degree programs will take longer but again, the time frame can be shortened when the program is done fully online.
Students will be taught how to use specific codes for a variety of medical treatments, such as the Healthcare Common Procedure Coding System (HCPCS) and the CPT Category II and ICD-10 codes. Students can also receive hands-on training and practice through using actual medical billing and coding software and at the end of a certificate program, graduates will have a voucher for whichever of the three main exam certifications they choose to take.
The certifications include the Certified Professional Coder (CPC) exam that is offered by the American Academy of Professional Coders (AAPC), the Certified Coding Associate (CCA) that is offered by the American Health Information Management Association (AHIMA), or the Certified Billing and Coding Specialist (CBCS) which is offered by the National Health Career Association (NHA). Many entry-level positions will require the graduate to have taken and passed at least one of these examinations.
Related: