Let's face it, almost every person can use a little more money now and again. The good news is that there is a wide collection of career paths to choose from for graduates. The highest paying careers for college grads require higher education, discipline, and lots of studying. A bachelor's degree or more advanced education can potentially provide six-figure salaries.
Many of the high-paying career paths fall under the STEM classification. Financial-based careers can offer a high return and benefits for the future. Engineering careers will also provide a candidate with an aspiring career outlook as many require a higher degree, such as a master's or doctoral program of completion to receive these high-paying positions. Those who plan to make a career in STEM-related careers are often well-respected in their community and through government connections. The skills or knowledge required to obtain these high-paying jobs may include leadership and managerial skills, technical comprehension, advanced mathematics, advanced research abilities, and engineering knowledge.
Below are the top 25 Highest Paying Careers for College Graduates. Although many are STEM-related careers, some careers do focus more on healthcare, public relations, and mental health. The majority of the 25 highest paying careers for college graduates may allow for an entry-level position at the workplace of choice; some, however, require a graduate or postgraduate education, such as a doctorate degree for candidates to walk through the doors of possibilities. Do not be surprised to see six-digit salaries, especially for college grads who earn a master's or doctorate degree; trust me, they earned it. The list runs from the highest paying position at number one.
1. Surgeon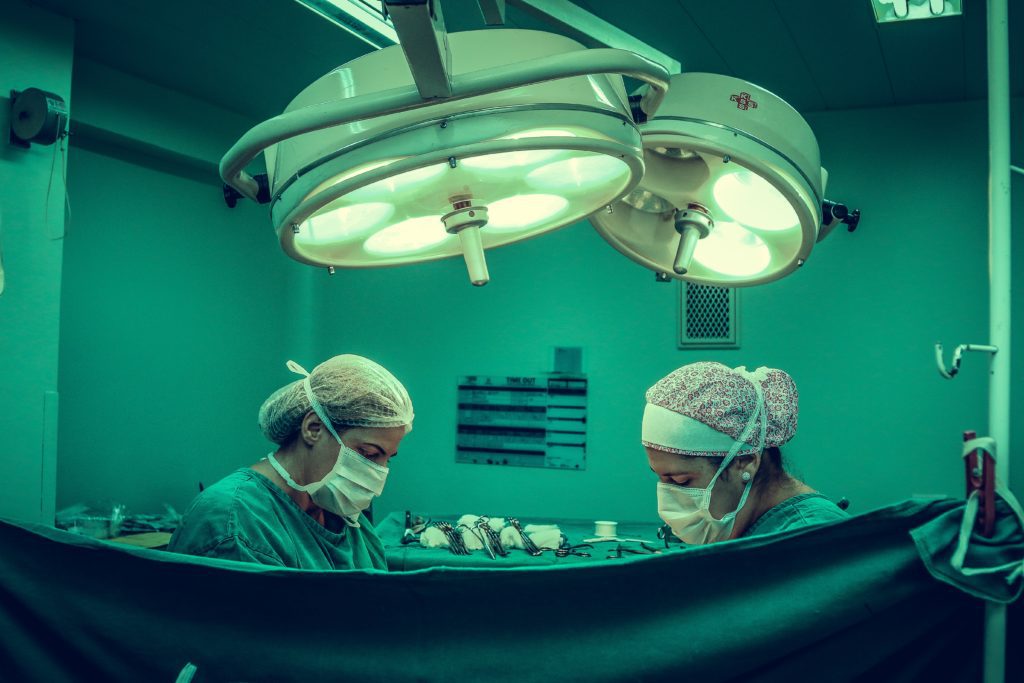 No one likes to go under the knife. It can be a scary moment in a person's life to put your faith in the hands (literally) of another person. Surgeons are called in to do, well, surgery. There are many types of surgeons and they tend to work alongside anesthesiologists and nurses to provide the best optimal care for a person while in the operating room. This is one reason why they receive the highest pay on the list. The education level of a surgeon is intense at best. Most employers will require around 10-12 years of higher education to qualify for the job. Students start from college, then off to medical school, and last, to a residency at a hospital or clinic. Surgeons are one of the highest paying careers for college grads due to the hard work they put in. The pay rate for a surgeon depends on certain factors, such as the type of surgery required. The average Surgeon Salary is $228,874, according to Payscale. The education level required is a Doctorate degree. For surgeons with more years of experience or working in Trauma centers, the pay may be as much as $491,318 annually. Education level: Doctorate.
2. Psychiatrist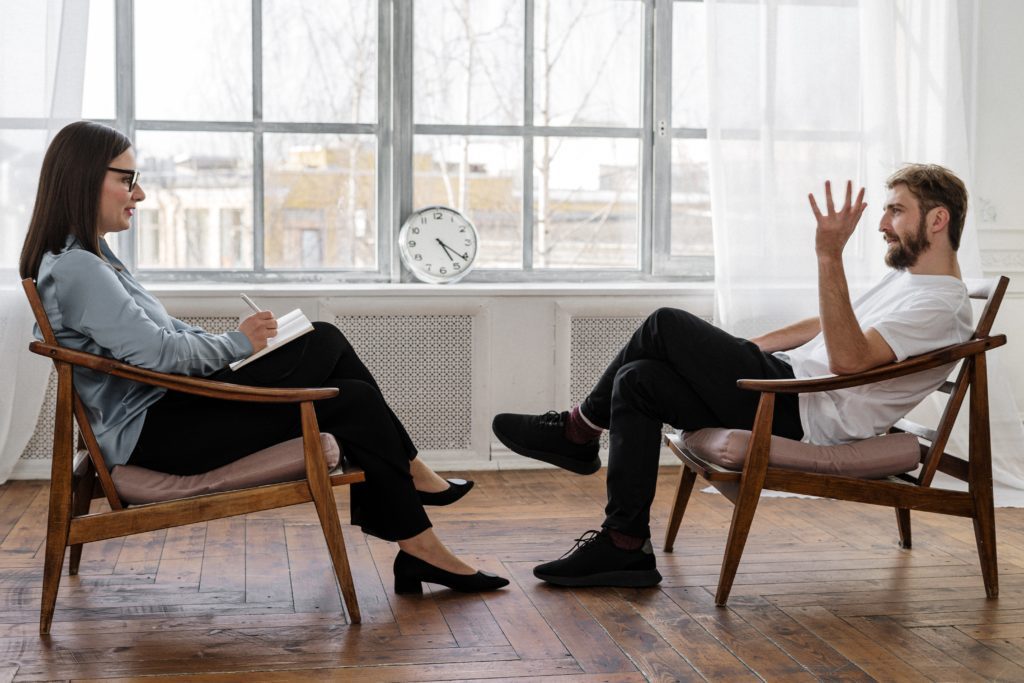 Mental Health is just as important as our physical health. Having doctors who care for our mental health can still produce a hefty salary, as does the doctors who remove tumors or give us an annual check-up. To become a Psychiatrist medical school is required, as well as a Doctorate from an accredited institution. Most will spend their first six to eight years in a residency before having the responsibility of prescribing medicine to patients. The workload can also be demanding. Psychiatrists evaluate a patient's symptoms, behavior, and any past medical history. They work closely with health providers to gather feedback and determine what is the best care should be administered. Psychiatrists can also help prevent mental disorders from occurring or at least ease a patient's condition. The psychiatrist receives a salary that is similar to a medical doctor since it is an element of physical health. The average Psychiatrist salary is about $211,157, according to Payscale. Education level: Masters/Doctorate.
3. Physician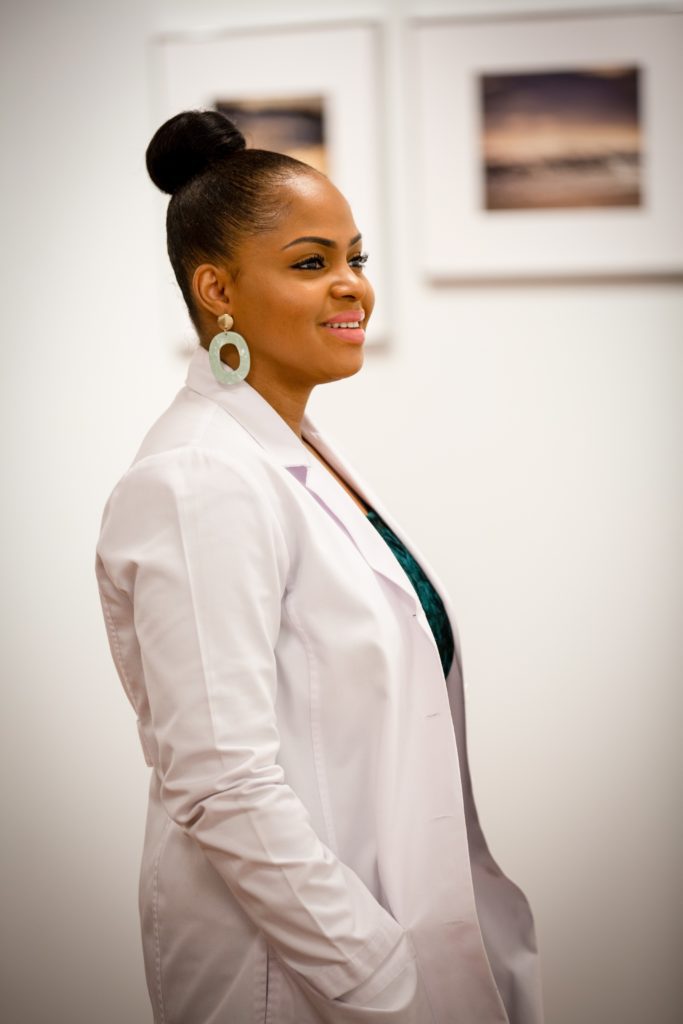 One of the highest paying careers for college grads is by far becoming a Physician. Although they may not get the highest pay salary on this list, deciding to take this road will reap many financial benefits, including six-digit salaries. Generally, a physician or medical doctor has received training and earned the skills needed to take care of people. Schooling needed to become a licensed physician requires several years of medical school. Similar to other high-paying positions, physicians will spend many hours studying in school and working in residencies to complete a degree. Long hours are common for a physician and can be very demanding. With all the time and effort that put into school, physicians do make a reasonably large salary. For physicians who took a specialty track or concentration during their bachelor's or master-level degree, the annual salary may be higher than general physicians. The Average Median Salary for Physicians is approximately $208,000. Specialty tracks may be as much as $173,953. For example, Pediatrician – $184,410; Obstetricians and gynecologists- $233,610. Education Level: Doctorate.
4. Nurse Anesthetist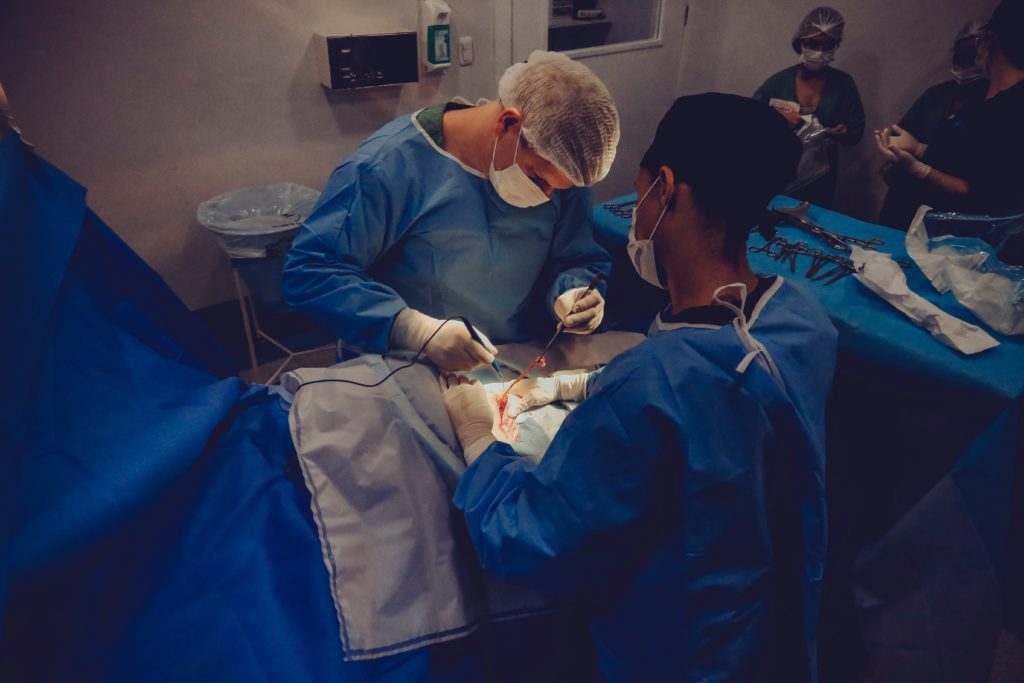 A nurse anesthetist is one of the highest paying careers for college grads. A Nurse anesthetist has all sorts of responsibilities within a medical setting. Yet, the most important responsibility is helping to prepare and administer anesthetics to patients for surgery. Nurse anesthetists determine which anesthetic agents are available and which ones should patients receive. The right anesthetic agent is given based on the physical and psychological factors of the patient. Nurse anesthetists also monitor patients in the operating room to maintain the proper level of anesthetics and prevent injuries. The job may call them to help train and assist medical students in receiving the proper training. The schooling required for nurse anesthetists is to graduate from an accredited nursing school, including earning a medical license as an advanced practice registered nurse (APRN). Most nursing schools are accredited by the American Association of Nurse Anesthetists (AANA). According to PayScale, the average Nurse Anesthetist Salary is $150,111 annually. Education level: Doctorate.
5. Petroleum Engineering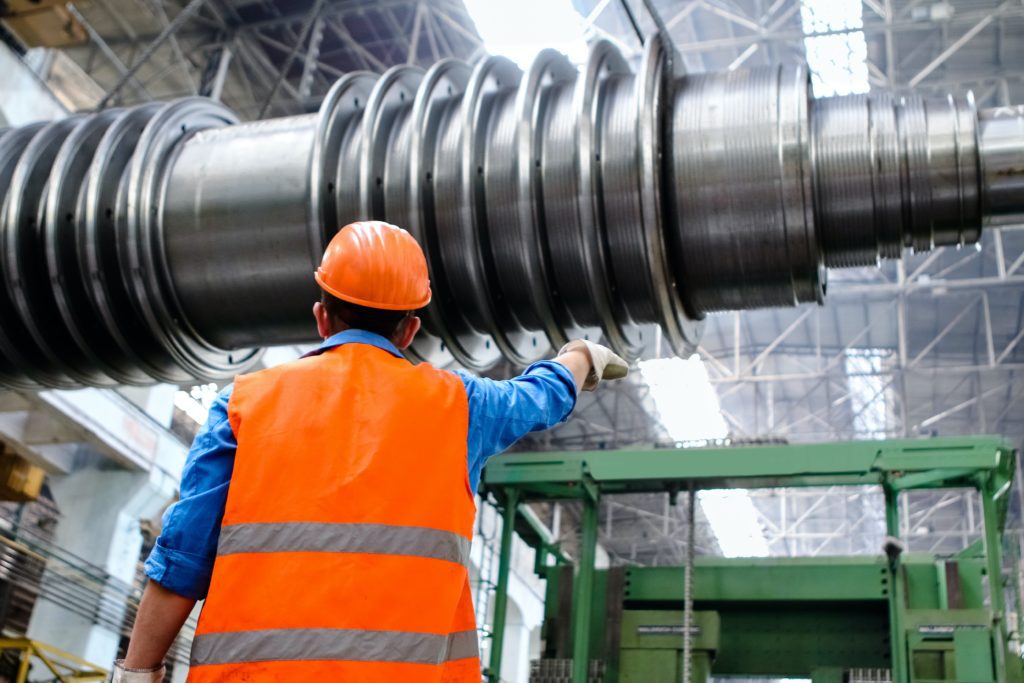 Petroleum engineers work on designing methods and equipment for extracting both oil and gas found in reservoirs below the Earth's surface. Skilled engineering professionals work alongside specialists and scientists in the engineering field to better understand the reservoir formations before they begin the research and development stage of using drilling equipment and creating plans. Petroleum engineers may also specialize in areas such as drilling, production, and extraction techniques. They also determine the safest and most efficient drilling procedures, including monitoring the production of built wells. Petroleum engineers may also implement strategies for future exploration. The education of petroleum engineers can be intense. Petroleum engineers require years of highly specialized master's degrees. The median annual wage for petroleum engineers is $137,720, as of 2019, on the Bureau of Labor and Statistics website. Education level: Bachelors/Masters.
6. Oral Medicine/dentistry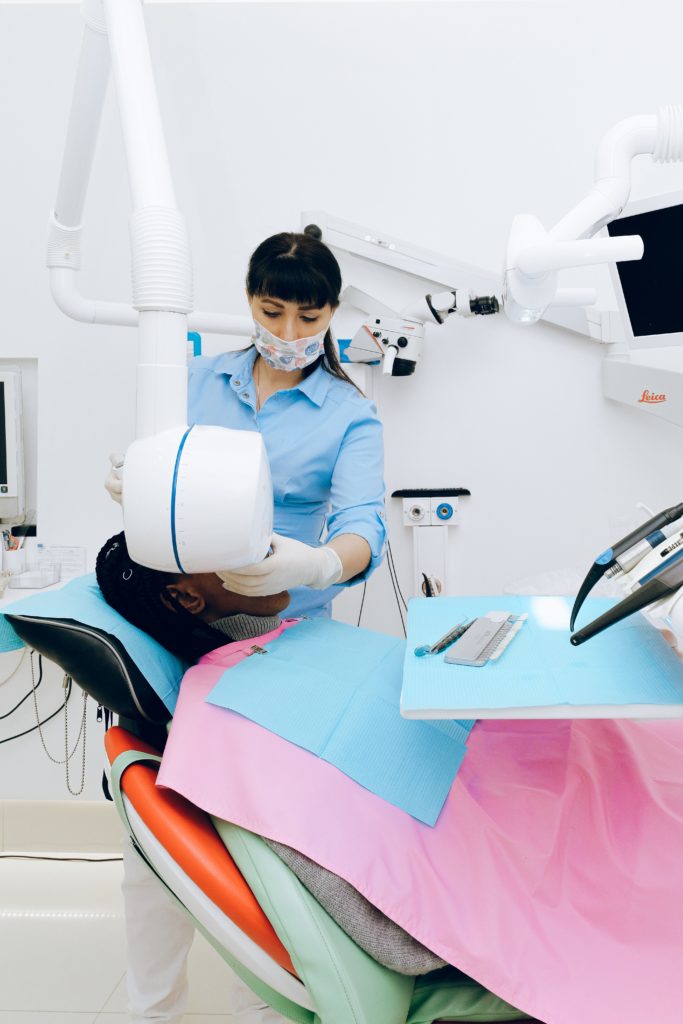 The medicine field of Dentistry pertains to the health and treatment of the teeth and mouth. Dentists specialize in a wide range of areas. These areas may include dental public health, endodontics, oral and maxillofacial pathology, and orthodontics. Pediatric dentistry, periodontics, and prosthodontics are also a common field of interest. Dentists need about four years of dental school after the completion of the bachelor's degree program. Additional accreditation in specialty areas is sometimes required. At the end of the program, Dentists will receive a DDS or DMD degree, allowing them to practice. Many dentists are self-employed, opening their practices. Dentists hire and train dental hygienists and secretaries. Dentists can help patients improve their smiles by using cosmetic dental procedures while developing molds of a person's mouth to create dentures for missing teeth. They may advise patients on maintaining healthy teeth by brushing, flossing, and other aspects of good dental care. The average Dentist Salary is $136,059, according to PayScale. Education level: Doctorate.
7. Business Operations Manager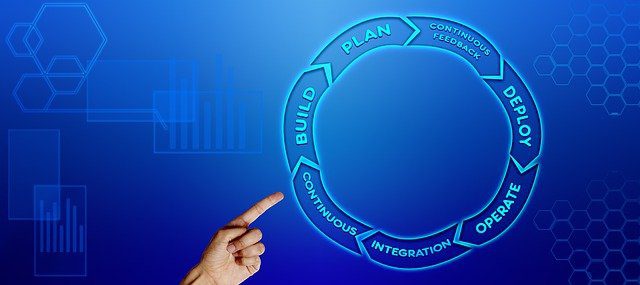 The Business Operations Manager oversees the day-to-day operations of both companies and businesses' overall activities. The priorities as a business operations manager are troubleshooting problems, build up or motivate employees, and have constant communication with corporate executives. Those in this business operations field need to have comprehensive skills in the following areas: mathematics, detail-oriented, analytical skills, team leadership, written/verbal communication, ethics, and the ability to manage complex budgets. Managers in business operations should also have the ability to handle any stressful situations that may arise. A professional MBA or masters in management degree is necessary to receive a Business Operations Manager position. College grads who acquire the degree can count on a high salary. The Average Median Salary for Business Operations Managers is $123,030. Education Level: Masters.
8. Pharmacist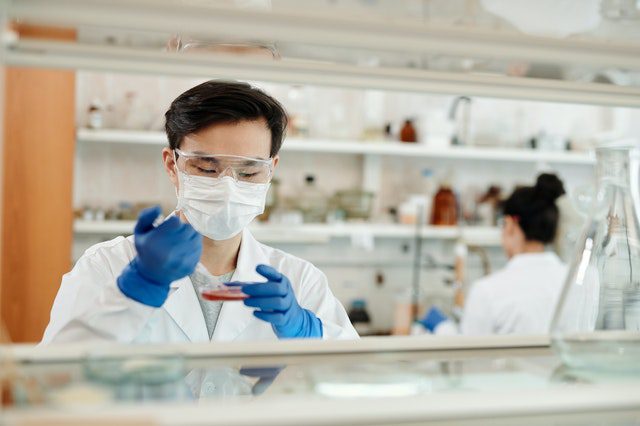 A pharmacist works in drugstores or pharmacies, primarily. Some do find employment in hospitals and medical clinics as well. Pharmacists generally fill prescriptions from medical doctors and are the ones who make sure patients receive the right dose when needed and in the correct form, whether it may be pills, caplets, or liquid. Pharmacists must review any medications which patients may already be taking before filling any new prescriptions. To ensure no harmful drug interactions are present between medications. Pharmacists, like doctors, need to receive a doctorate. The degree, called a PharmD degree, allows the pharmacist to practice medicine. Just like any other Ph.D. degree, it provides the graduate with an interdisciplinary curriculum, along with computer skills and interpersonal skills. Licensure from the graduate's states Board of Pharmacy is also required. The pharmacist needs to complete an internship before working as a professional in the field. The Average Pharmacist salary is $115,187 annually, according to PayScale. Education level: Doctorate.
9. Nuclear Engineering
One of the highest paying career options once a student graduates from college is the nuclear engineering field. Nuclear engineers work extensively on research and development in creating the processes, instruments, and systems used for harnessing nuclear energy. Nuclear engineers work among medical personnel, working on designing imaging devices or radiation treatments for cancer. They may also find employment in industrial fields for jobs requiring knowledge in developing nuclear power plant technology, safety measures, and protocol, including knowledge of waste control or disposal systems. Many Nuclear engineers work in an office setting, either at power plants, government organizations, or consulting firms. There is not much-projected growth in the field due to companies opting for cheaper natural gas options in power generation. Yet, the education institutions still offer the degrees since it is a popular choice with STEM-related programs. The average medium salary for Nuclear Engineers is $113,460 per year. Education level: Masters/Doctorate.
10. Nurse Practitioner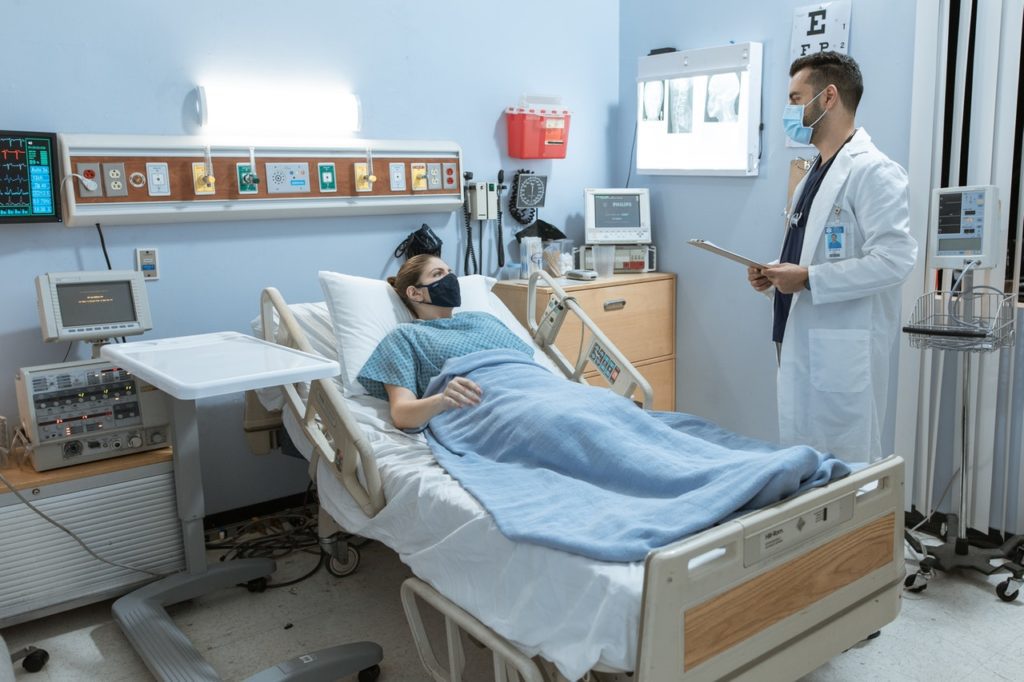 Nowadays, it is more likely for patients to see a nurse practitioner when entering the Doctor's office than an MD. In most cases, a nurse practitioner or NP can do the same job as a doctor does. The knowledge and skills that NPs learn in medical school are the same as what most doctors. Many receive exceptional hands-on experience. Some NPs have a better bedside manner, similar to a nurse would have. NPs also does not need to have supervision from an MD to do their job. Most nurse practitioners do not need a doctorate either, although an MSN diploma usually will suffice. They will, however, need state licensure to practice. The average pay salary for nurse practitioners is $111,840 annually. Education Level: Masters.
11. Nurse Midwife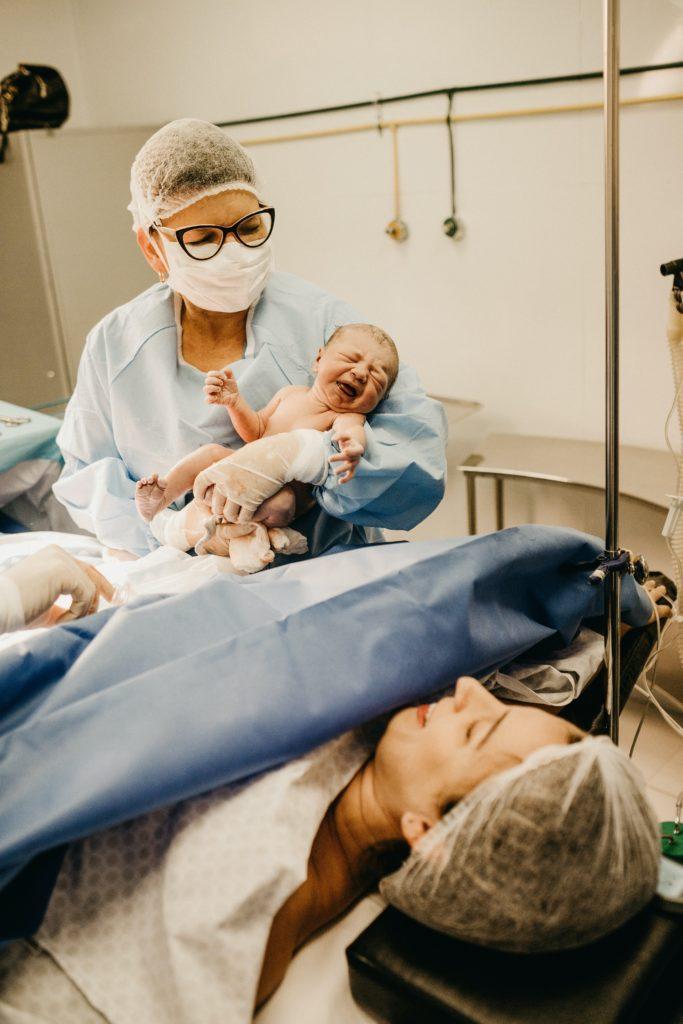 Nurse midwifery is a career field that has been around for centuries and has continued to be a popular field of interest to both sexes. There is a wide variety of specializations available for advanced practice nurses(APN), yet, the career path of a Nurse Midwife is still one of the most rewarding options for many nurses. In the past, most women would enter the field of nurse-midwifery; however, modern times have slowly begun to change, and men have entered the field. To practice nurse-midwifery, nurse midwives will need to earn a Master of Science in Nursing (MSN) and licensure. In most states, nurse-midwives work under the supervision of an OBGYN. Although some usually have complete charge of the birthing room, including taking care of pregnant women and their babies. The Average Median Salary for Nurse-Midwives is $108,810 annually. Education Level: Masters.
12. Actuaries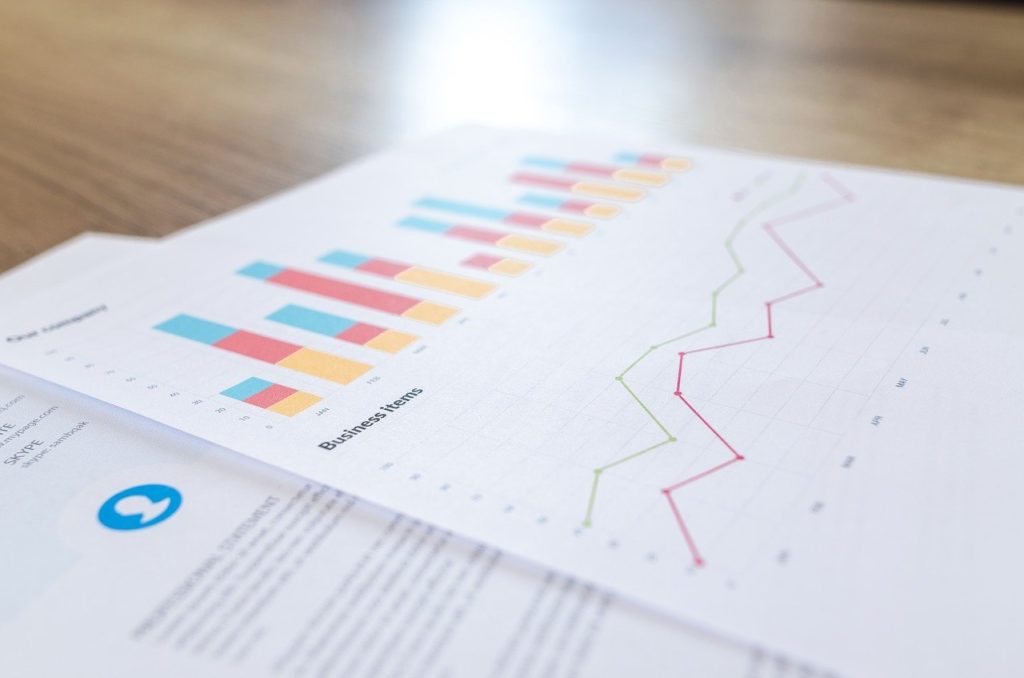 Actuarial science is a highly specialized field of accounting, combining accounting, statistics, and business. Actuaries analyze risk for a variety of employers such as insurance companies, banks, government agencies. The actuary must have exceptional skills and experience with computers. They quickly manage large data streams and recognize trends and useful information. Serving as analysts, they determine whether companies should issue an insurance policy to clients and what the premium cost should be for that policy. Insurance companies use actuaries to help maintain good financial health and manage risk when delicate situations arise. To become an actuary requires much studying, including several years of continuing education. An actuary must have a college degree in actuarial science or some related field such as statistical analysis. According to the BLS, the Average Median Salary for an Actuaries is $108,350 per year. Education Level: Masters.
13. Economists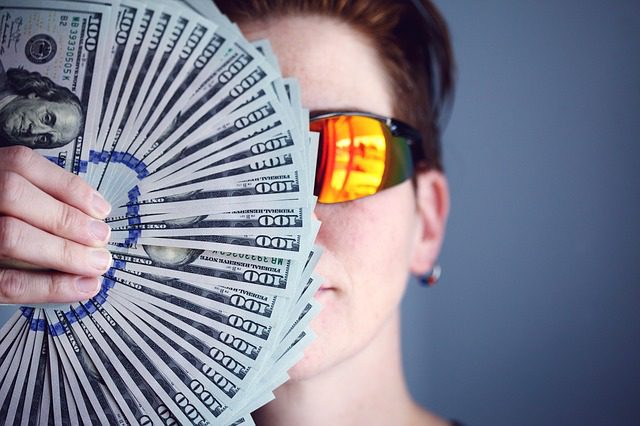 Economists are another growing field among college grads. They may work for the federal government, such as the FBI, or state and local entities of the government. Sometimes employers from research firms or international organizations hire economists. Think tanks have occasionally hired economists for jobs. An example of Think tanks may include: The Heritage Foundation, Earth Institute, and the Council on Foreign Relations, which have used the skillset of economists in areas such as quantitative and qualitative analysis to study the production and distribution of resources, goods, and services. The economist professional uses historical trends to forecast future economic events and market trends. Economists may also specialize in a specialty area and may include product costs, energy, employment levels, exchange rates, inflation, or taxes. The economist career path expects to increase by 14% over the next nine years. The average salary is $105,020 per year, according to the BLS. Education level: Masters.
14. Financial Managers/Analysts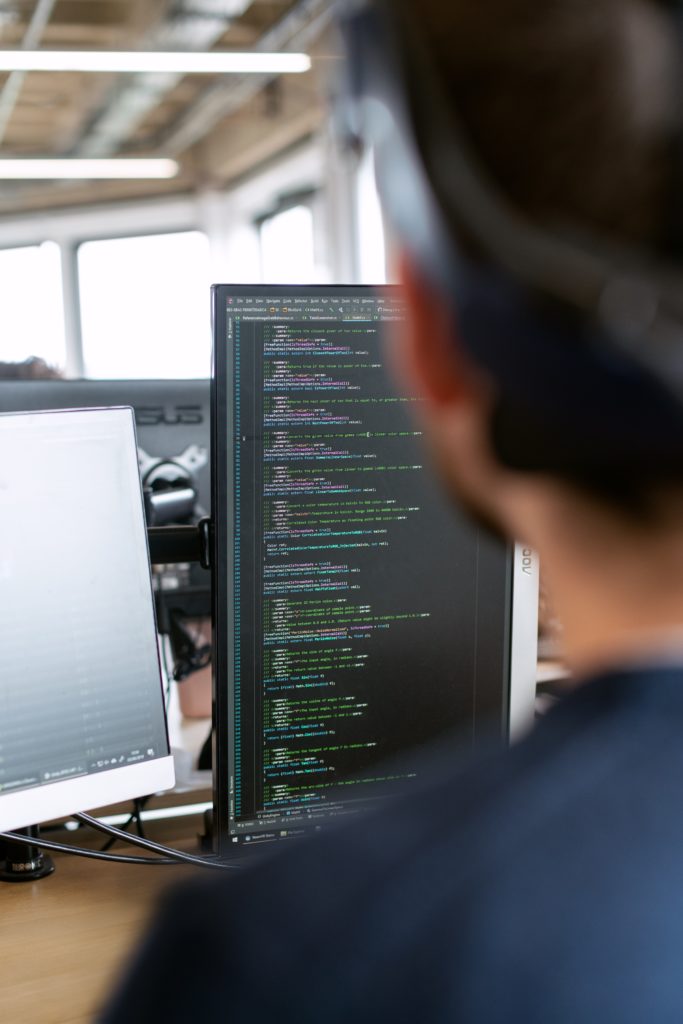 College graduates earning an Accounting or Financial management degree are equipped for a career as a Financial manager. Financial Managers oversee the essential operations of all finances or business operations within a company or business. The duties of a financial manager consist of maintaining proper records and writing reports. They may also need to Keep track of all finances and that the finances are in order. A Financial Analyst works are more hands-on when it comes to financial matters. They usually analyze business finances, investments, cash flow, and returns. They sometimes make recommendations or collect feedback on what worked in the past and find better ways as they move forward. The career path of the financial manager/analyst requires a business degree. The Average Median Salary for Financial Managers is $129,890 per year, and the Financial Analyst averages $81,590 per year.
15. Information Security Analyst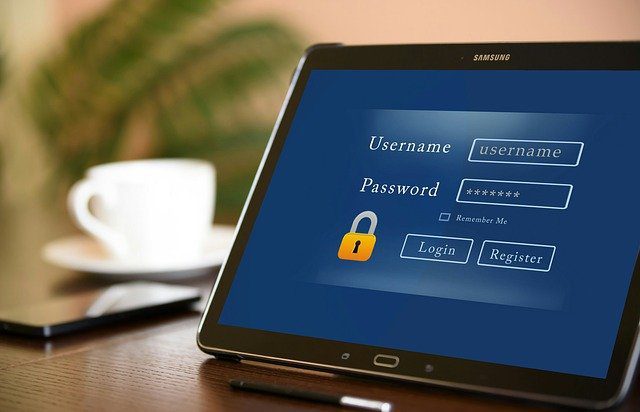 Our world is continuing to grow as technology increases. As this occurs, one of the greatest dangers that can damage businesses is cybercrime. Cybercrime attacks also affect government organizations and individuals through hacking. Hackers who pull information such as personal data, financial data, and government information are the causes of main security threats. With the growth of Big Data, cybercriminals will relentlessly continue to capitalize on vulnerable people. Information Security Analysts will then have their work cut out for them and making them the most important people a company or business should have. Information Security Analysts are the ones who keep vital information and business networks protected from these cybercrimes. Entry-level positions may require a BS in Information Security; however, some employers may prefer an advanced degree such as cybersecurity. The Average Median Salary is $99,730 per year, according to the BLS. Education Level: Bachelor's/Master's.
16. Veterinarian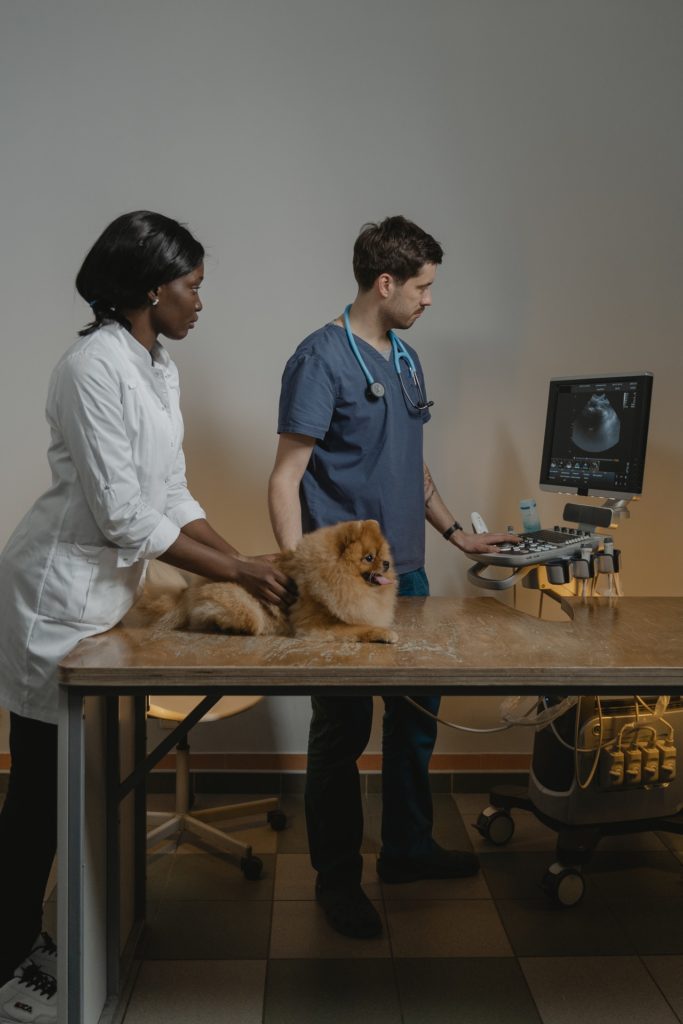 Becoming a veterinarian is a dream job for many children as they grow up. Kids love having a pet to care for, yet there is some hard work involved. Vets care for all types of animals. Yes, household pets, for sure; however, they also care for zoo animals, farm livestock, and endangered species in captivity. Vets need to keep the food supply available and ready when needed. Doing so will prevent the overpopulation of stray animals, including researching how climate change may impact wildlife. Veterinarians earn a doctorate in veterinary medicine, which may take a graduate from four to six years to complete. College graduates going to school for veterinarian studies must obtain a license from their state. There are some specializations available to graduates wanting to expand their career field. However, it may require more education, plus a certification. The Average Median Salary for college graduates who earn a veterinarian degree is $95,460 a year. The Education Level requires a Doctorate.
17. Physicists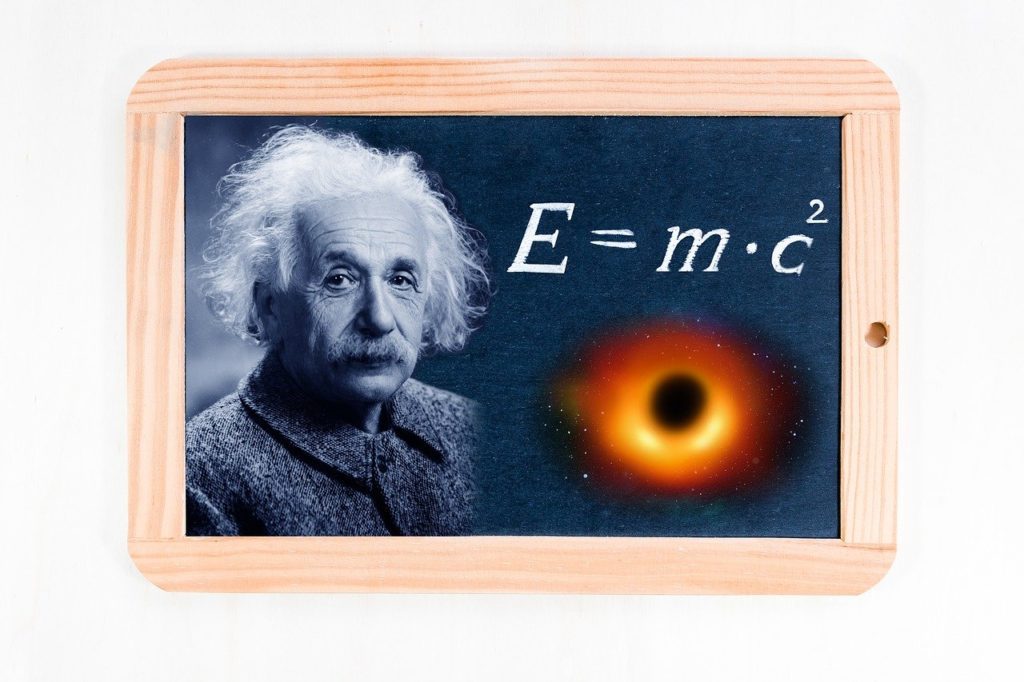 A Physicist is known to study the interactions between space, time, energy, and matter. There are many types of specialization offering opportunity for Physicists to work in their preferred area of expertise, such as astrophysics, the physics of the universe; atomic, optical, or molecular physics, which deals with atoms, molecules, electrons, and light; particle and nuclear physics, which focuses on atomic and subatomic particles; materials physics, the studying of properties of matter and related phenomena; or medical physics, allowing physicists to work to develop medical technologies and treatments. All the above is available as a bachelor's degree or an advanced education degree for graduates. Physicists may work with different industries or government research groups. The average salary pay for Physicists is $95,188 annually, according to payScale. Education level: Masters/Doctorate.
18. Physical Therapy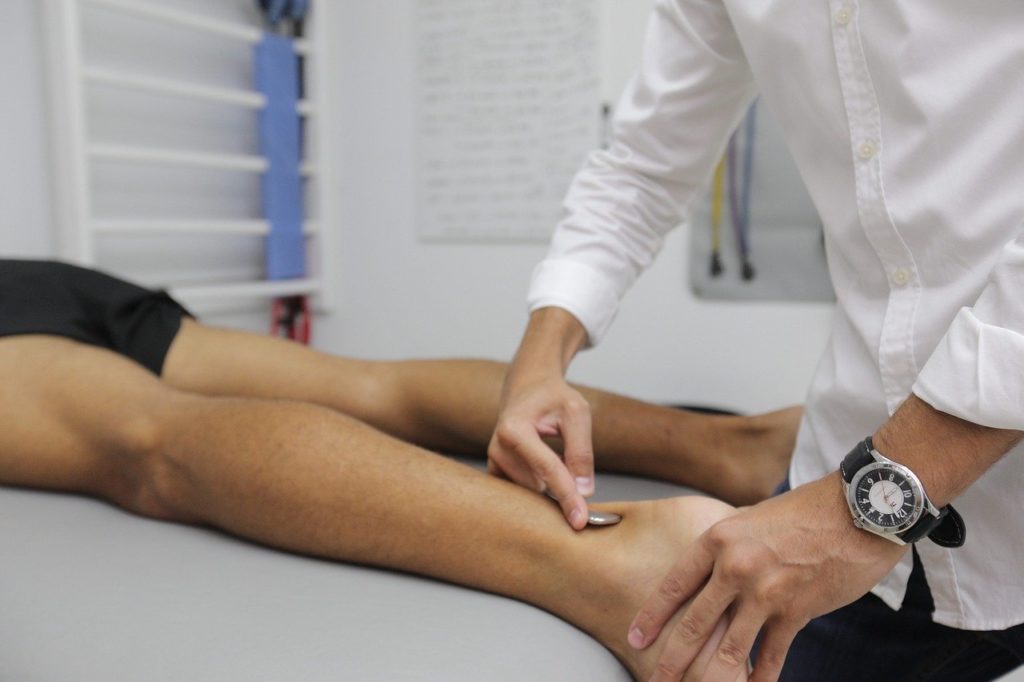 It is never fun when an injury keeps you from moving your joints properly. Yet, that is when physical therapy comes in handy. Presently, a physical therapist is one of the highest demand positions out there, and many new jobs are available for graduates who have a degree in the field. Physical therapy is a subsection of the healthcare industry and is one of the fastest-growing specializations within healthcare. Careers in physical therapy expect to increase by 28% during the next decade. Another reason for the increase is due to the number of aging Baby Boomers, who need a little assistance in staying healthy and active as they age. Physical therapists need to obtain a Doctorate in Physical Therapy, including a state certification to practice. The Average Median Salary for physical therapists is $89,440 annually. Education Level: Master's/Doctorate.
19. Lawyer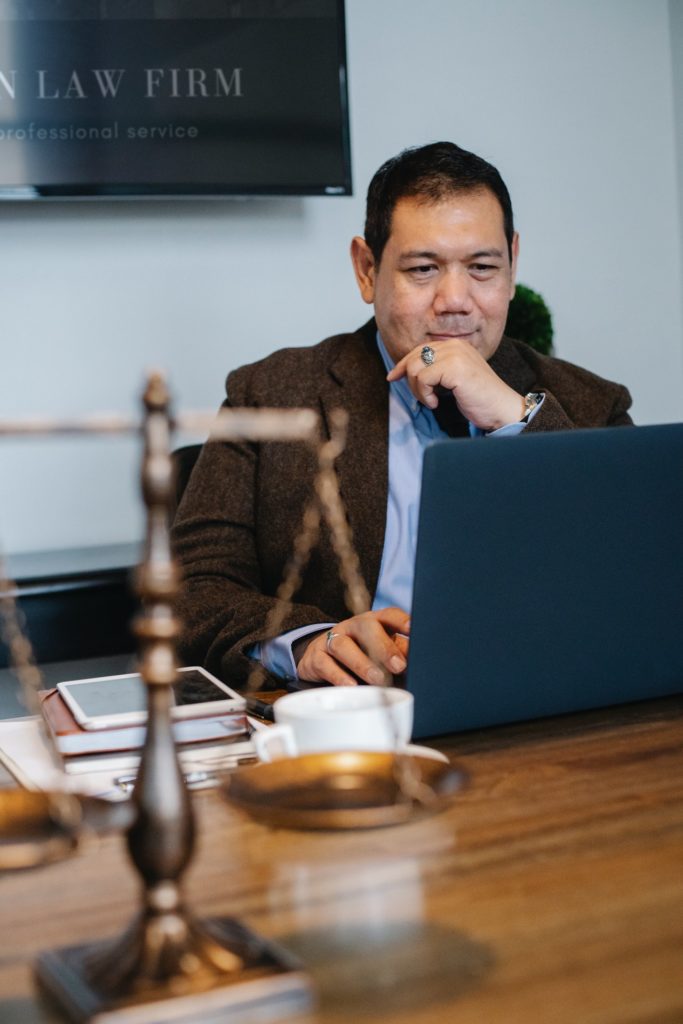 A frequent statement many people say is, "there are just too many lawyers." Yet, people tend to forget how critical their service is to the average person. Lawyers help in almost every aspect of an individual's life, whether business-related, a government issue and entertainment problem, or a healthcare concern. A lawyers' job consists of protecting the accused from injustice, keep businesses providing accurate information, and helping families manage assets during life transitions. They also provide legal counsel when someone is wrongfully accused of something. The degree that requires lawyers to practice is called a Juris Doctor degree. The college graduates also require a license from their state Bar Association to practice. Long hours, high stress, and huge responsibilities to assist clients is often repaid through high salaries. The Average medium Salary of lawyers is $85,717 per year, according to PayScale.
20. Aerospace Engineer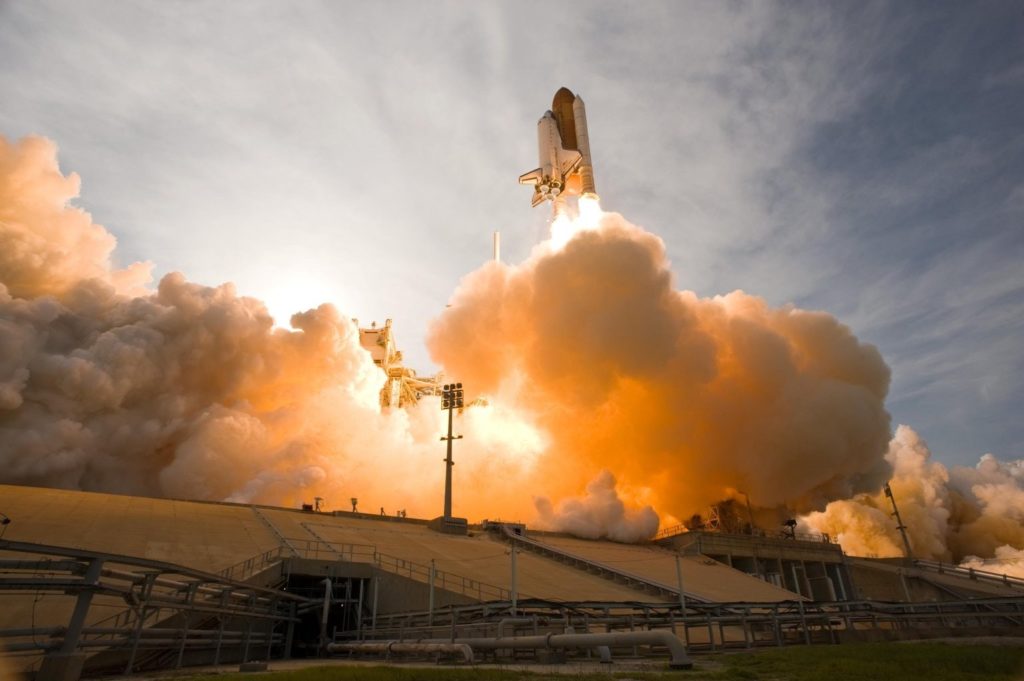 Aerospace engineering jobs offer many career opportunities in technological industries. Some areas are in the commercial aircraft division, while others work with military aircraft facilities, satellites, spacecraft, or missiles departments. Men and women in the aerospace engineering career path can study specializations or concentrated areas when in school, which will prepare them for a rewarding and lucrative career. Graduates that become aerospace engineers may have the opportunity to focus on specialty areas. Some specialty areas are aeronautical (spacecraft) and astronautical (aircraft and propulsion systems). Most colleges and universities will offer these courses while the graduate is completing their degree. The Average medium salary for aerospace engineers is $84,745 annually. Education level: Masters/doctorate.
21. Electronics and Communications Engineering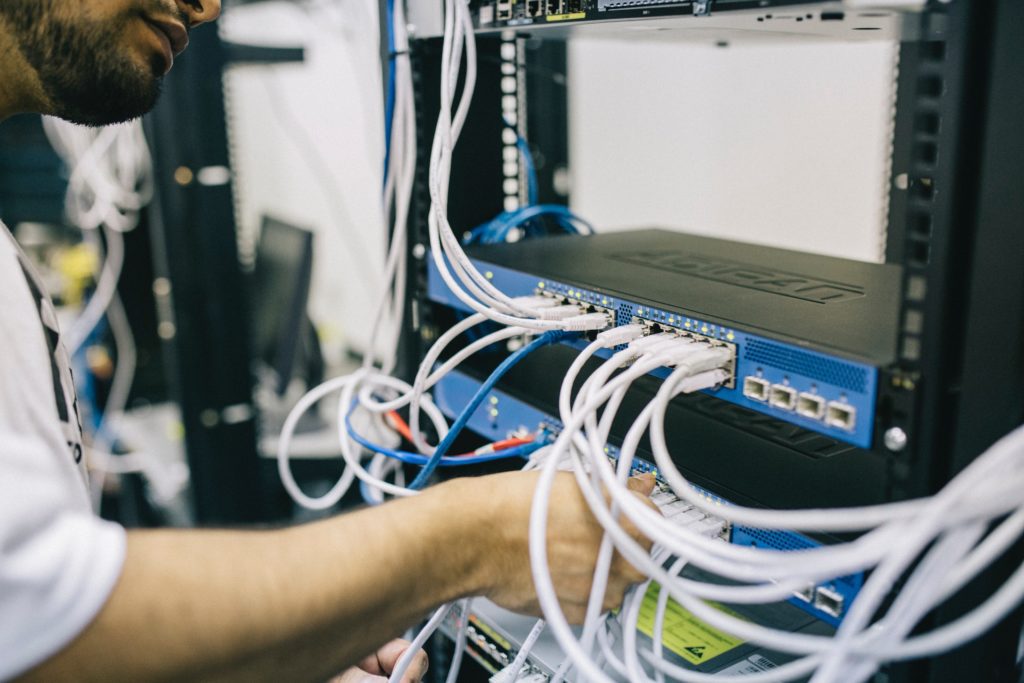 The career path of Electronics and Communications Engineering is filled with many opportunities for economic growth. The skills of electronics and communication engineers will allow them to work with numerous technology industries. Professionals with a specialty track may find work in automobile and aircraft controls, medical instruments, mobile devices, radio and satellite communication, or GPS devices. Electronics and Communications engineers focus on both the design and development of new or improved user technology. Engineers may also evaluate customer needs, designing individual components, assess technical systems, and develop maintenance procedures. In some cases, Electronics and Communications engineers will need to perform tests and inspections for the best overall performance. Most engineers in this fieldwork in an office setting, except for occasional travel time to on-site locations. The average pay salary for Electronics and Communications engineers is $74,242 a year, according to Glassdoor. Education level: Bachelor's/Masters.
22. Statistician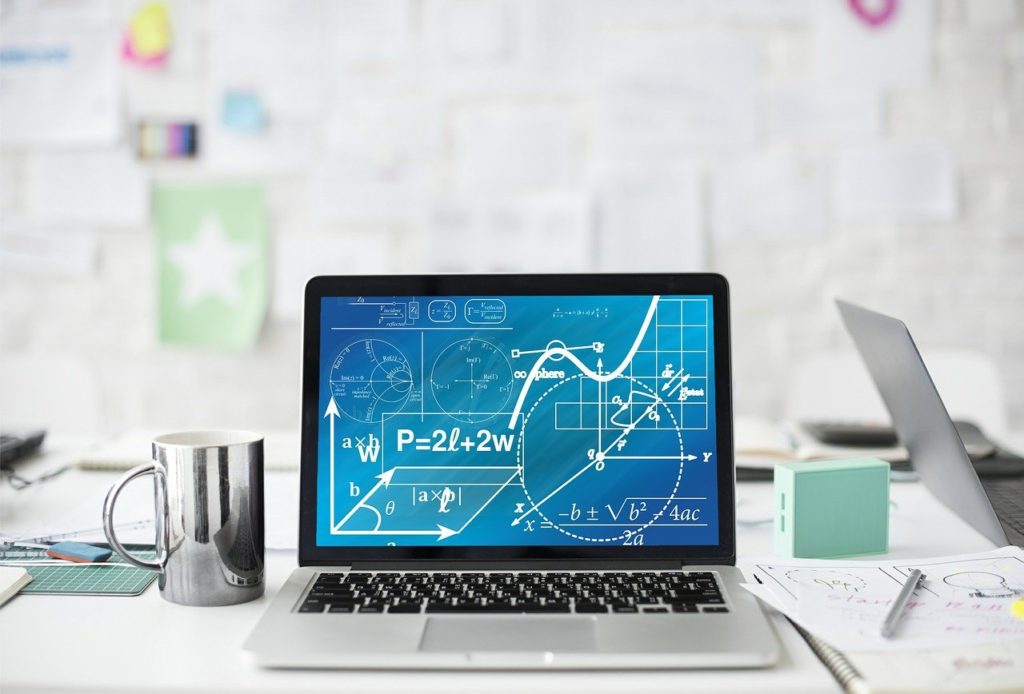 Statistics uses mathematical principles to collect, analyze, and present numerical data. Statisticians can work in both the public and private sectors. Many find employment through government agencies, education, healthcare, or research and development. Statisticians use their skills in different ways. They include analyzing and processing data collected, designing surveys and experiments, drawing conclusions, and then presenting results. There is a high demand for Statisticians because of the highly specialized skill set, and the most common fields of interest are finance, insurance, technology, entertainment, healthcare. The education level will vary due to which workplace sector you find employment in; generally, a degree will more than likely be the case. According to PayScale, the average median salary is $74,236 Education Level: Master's
23. Psychologist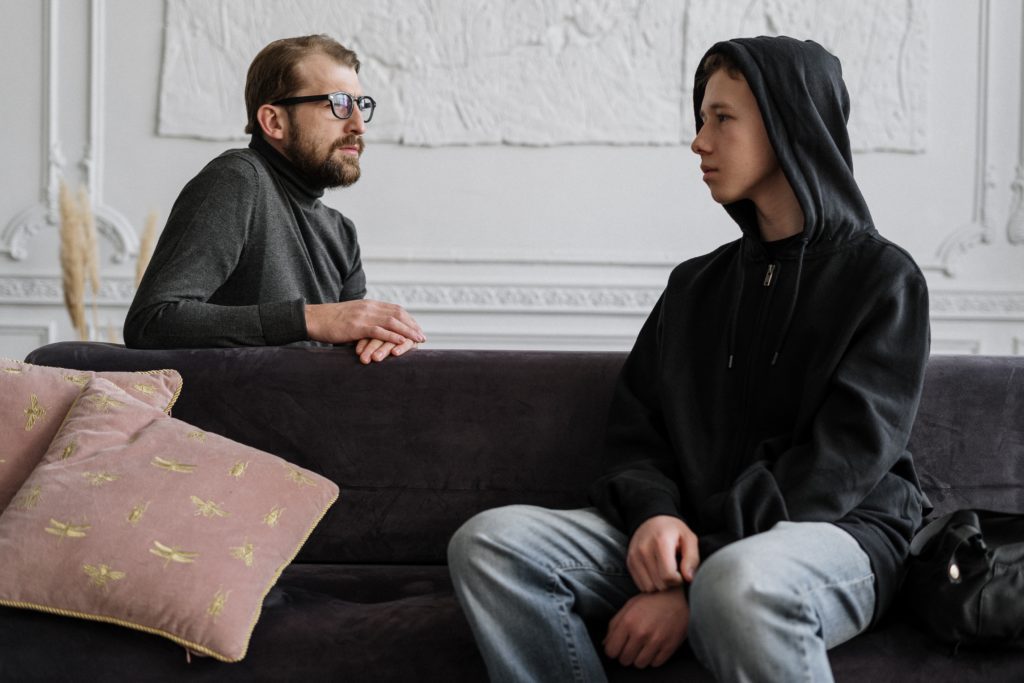 Unlike a psychiatrist, a psychologist is not a medical doctor. They are, however, academic doctors. The duties of a psychologist will also vary. They may conduct psychological exams, providing recommendations about courses of treatment and diagnosis. Sometimes they need to respond to crises situation with appropriate interventions. They may also guide patients through treatment regimens like behavior modification, psychotherapy, or group therapy. A psychologist may earn a Doctor of Psychology (PsyD.) or Ph.D. in Psychology. Psychologists find employment in a wide range of workplace settings, such as clinics and laboratories, to business and marketing firms. The difference between the two fields is to answer these questions. Is it your goal to work directly with the client as their therapist? Or study the research aspect of people? The average salary of a psychologist can vary on where they find work. Yet, the psychologist's expertise in the field will play an intricate role in how much they are worth to whoever hires them. The Average Median Salary for Psychologists is $73,921.
24. Marketing Manager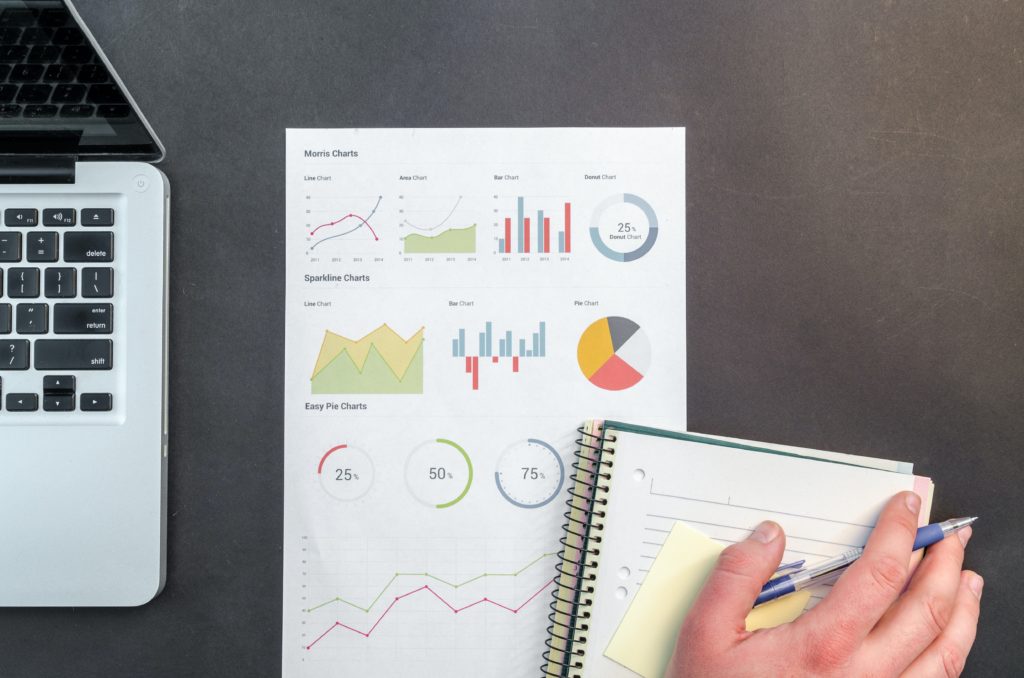 Most business ventures do not come to light without first looking at them through a marketable strategy. Marketing shows us where to put our stocks in or maintain a sustainable income when running a business. People want their brand out to the public, yet, to do it right takes lots of information from marketing trends and statistics. This is when marketing managers are in need. The person that oversees the full operations of a business, corporation, or organization is the marketing manager. They may work on leading marketing campaigns, research, and evaluate new product opportunities, or demand more insight for customers' needs. Marketing managers may serve as a partner in either the finance or product development department of the company in determining potential markets; before the production of a product. Most Marketing managers require a bachelor's or master's degree in management to accomplish the job. The Average Median Salary is $62,741 Education Level: Bachelor's/Master's.
25. Construction Manager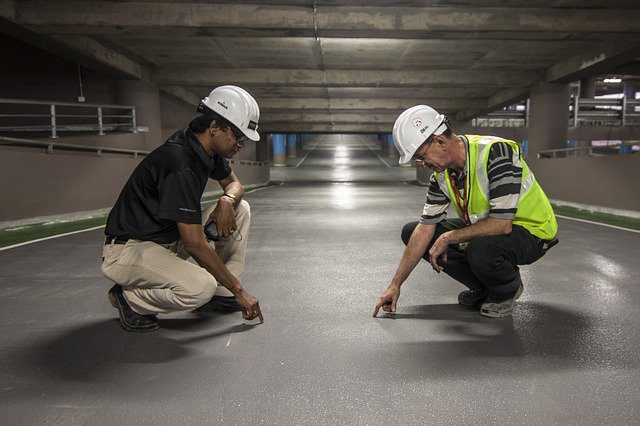 Construction managers generally are responsible for the overall production of the projects being constructed on sites. Sometimes called General contractors, maybe working on multiple products at the same time while preparing preliminary cost estimates, timetables, and budgets. At times construction managers may need to consult engineers, architects, or other specialists at the field site while working on the same project. They may often hire subcontractors to help with the workload of a particular project. Salary ranges vary depending on certain factors, such as education level, certifications earned, skillset, and the years of experience spent in the field. Most employers will hire construction managers for a project with at least five years of experience as an experienced contractor. The average medium salary of construction managers is 74,995 per year. Education level: Bachelors/Masters.
Building the list for the highest paying Careers for college grads
The top 25 Highest Paying Careers for college graduates is built upon several factors. The reliability and statistical tools found on sites such as PayScale and the Bureau of Labor Statistics. Updated Job growth information and unemployment rates were considered when making this list, including statistical knowledge. College graduates that choose a career from one of the fields of interest on this list expect to put in many hours of study time, several years of advanced academic education, and possibly an internship or participate in a residency. Once a student completes all the requirements, they will be well prepared to take on the responsibility that higher-level executives and managers receive when they have an advanced degree such as a Master's, or doctorate can give a person.
Other High Paying Careers for Graduates
Below are some other possibilities for a high-paying career that offers a substantially higher salary than students without earning some form of a degree, whether it is a four-year program, such as a bachelor's or going for a master's degree. Each one may provide similar course programs as the careers listed above.
IT Manager: Average Median Salary: $114,603. Education Level: Master's
Industrial Psychologist: Average Median Salary: $71,437. Education Level: Master's
Occupational Therapist: Average Medium Salary: $64,747. Education Level: Master's
Civil Engineer: Average Median Salary: $63,955. Education Level: Bachelor's/Master's
Chiropractor: Average Median Salary: $59,880. Education Level: Doctorate
Technical Writer: Average Median Salary: $57,755. Education Level: Bachelor's/Master's
Social Worker: Average Median Salary: $52,234. Education Level: Master's
What types of courses should I be taking to help achieve a higher pay raise?
Students that may already have an associates or bachelor's degree may find that some entry-level jobs that pay more require advanced studies to really get those higher pay salaries as a college graduate. Sitting down with an academic advisor will help guide students in where their career path should or could go, depending on their previous courses or GPA scores. When looking at all the possible career fields, the field of medicine or healthcare industry offers the best and highest paying careers for college grads to enter. That is why surgeons, psychiatrists, physicians, and nurse midwives are among the highest paying careers on this list.
However, spending some study time in STEM courses will not only prepare the graduate for careers focused on technology, engineering, or advanced mathematics, it will also enhance their knowledge of the high paying career of choice. Courses in concentrations such as in marketing, finance analysis, and management will also prepare graduated students for careers in business management or financial analyst positions. Lastly, careers that require criminal justice, public service, and political science may be perfect for the road toward a Lawyer, paralegal, or government official such as a police officer. Although, some police that just "patrol" the streets, may not receive the higher pay as their upper-level counterparts, like sergeants and captains do. Whatever career path a college graduate eventually takes, it will acquire long hours and be full of excitement.