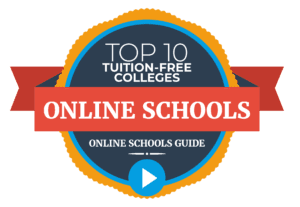 The top tuition-free Colleges online offer affordable and flexible degree programs to help students advance their careers. Going to college is a great way to find out what you are good at, what kind of career path you see yourself heading towards, and where your future lies. However, not everyone can afford the tuition cost, let alone the fees that may come with it. In most cases, online schools are a cheaper option; yet some students may still need a little help.
For eligible students who need assistance with the financial burden of going to college. There are many tuition-free colleges offering a wide variety of degrees and certifications for students to enroll in. Below are the top ten tuition-free colleges for online schools. The colleges are chosen to offer free tuition. But, each school does have a set of requirements that need to be met. Take a look and see which one may be just what you are looking for.
---
1. Alice Lloyd College

Alice Lloyd College is one of the tuition-free colleges that many students enroll in for a good education. The college, which is located in Eastern Kentucky, offers several programs and online courses to local residents at no out-of-pocket costs.
Being a "college of Appalachia ", each qualified student in the surrounding service areas is awarded the Appalachian Leaders College Scholarship, covering the cost of tuition. This is very helpful, due to the increase in tuition and fees that rise each year for students enrolling in colleges and universities throughout the nation.
The Appalachian Leaders College Scholarship is good for up to ten semesters while attending the school. The total amount varies on the student's financial need. Students do have the option to apply for the nation's federal financial aid, FAFSA, as well as other loans or scholarships from college lending outside sources.
---
2. Barclay College

Barclay College is a Faith-based learning community, committed to the mission of providing the best educational opportunities without the high cost of tuition. The school's Full Tuition Scholarship is available to all students that live in the dorms.
The scholarship is one of the top colleges with free tuition options for enrolling students. Students enrolled for the tuition-free scholarship must take twelve to eighteen credit hours per semester. To offer this tuition scholarship to students, Barclay College is dependent on donations from local and state assistance.
Most programs are available online, however, some course participants may be offered on campus, which is located in Haviland, Kansas. Barclay offers both bachelor's degrees and graduate-level online programs in a wide variety of options for students to choose from. The College provides low student-to-faculty ratios and raises approximately 2.7 million dollars of scholarship money annually.
---
3. Berea College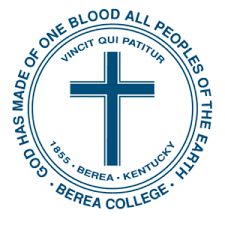 Berea College is one of the top colleges offering free tuition to students that enroll in their online programs. Their Tuition Promise Scholarship provides a guarantee that students receive a world-class education, absolutely free!
Not many students can say they graduated from a top-notch institution debt free. In addition, the college also offers a low cost toward housing, meals, and fees to all students living in the dorms, allowing students to focus more on their studies than on how they plan to pay for a good education. Financial aid is also available to help with books and other fees.
Berea College is among the top ranking institutions, such as #1 in the Southern US for "Best Bang for your Buck" College and One of the "10 Best Values in Private Colleges under $20,000". Berea College offers several majors in over thirty fields of study for both the BS and BA degree program options.
---
4. College of the Ozarks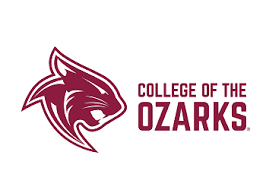 The College of the Ozarks provides free tuition to students who participate in the on-campus work program. The work program provides a vocational experience that is hands-on. Each student must put in fifteen credit hours per week and two forty-hour work weeks each academic year to receive free tuition.
By working for the credits, the College of the Ozarks allows the students to graduate debt free. In combination with the Cost of Education Scholarship, participation in the work-study program, and any student federal and/or state aid, will allow students to finish school debt free. No student loans are needed.
The College provides a strong doctrine in faith, servitude, and the liberal arts. The school promotes civic responsibilities, patriotism, and an understanding of American Heritage. The College of the Ozarks also encourages its students to build good character and promote good values. The college is one of the top tuition-free colleges in the state of Missouri.
---
5. Deep Springs College

Deep Springs College offers students free college tuition, through their full scholarship program. The scholarship includes the cost of room and board. The school offers this scholarship to twelve to fifteen students per academic year and each student participates in an educational program, built on three pillars: academics, student self-government, and manual labor.
Each part teaches discipline, responsibility, and community involvement toward their commitment to service to humanity. Each pillar is an integral part of the students' education, especially the manual labor involvement; which consists of twenty hours per week, which include cooking, cleaning, maintaining facilities and vehicles, and working on the farm itself.
The Deep Springs College opened in 1917. It is on a ranch so students can focus on their education without distractions. Graduates work in careers such as politics, science, journalism, academics, agriculture, medicine, law, business, and design.
---
6. Ecclesia College

Ecclesia College is one of the best tuition-free colleges available to students living in Northwest Arkansas. Their Work-learning college programs are one of only seven throughout the US and the college programs are highly competitive.
Work-learning colleges such as Ecclesia creates career opportunities for students by reducing tuition costs, providing worthwhile job experience, and helping students develop character. By offering work-learning programs through tuition credit, the cost of education becomes absolutely free. Arkansas residents and many non-residents can receive the award.
Students must complete twelve hours of service each semester as part of their work-learning tuition credit. Since Ecclesia college is a work-learning institution, the average student graduates with less than $10,000 in student loan debt. Many students who graduate from Ecclesia's work learning college move on to competitive career positions that match their learning experience received from the college.
---
7. Sterling College

Sterling College is in the Vermont town of Craftsbury Common and is among the best colleges where tuition is free. This work college is affordable and also offers quality education. That is why students who enroll in Sterling receive a full tuition scholarship.
Sterling College only requires that students work at least eighty hours per semester as a commitment to the community and to cover tuition costs. Students at Sterling College will spend their work program on the farm, in the kitchen, at offices, some local public schools, nonprofit organizations, or wherever the biggest need is.
The work program encourages responsibility, commitment, and determination. The program also helps students with resume building and lowers the cost of tuition. The school's commitment to affordability reflects the mission of environmental stewardship education. The total cost of education, including room and board, is on average 20% less than other New England private colleges may offer.
---
8. University of the People

University of the People is 100% tuition-free. The school does not charge for teaching or instruction. As a student of UoPeople, the only rendered charge is the application fee and an Assessment Fee for each course completed. However, for those who cannot afford these fees, scholarship options are available to help with the cost.
University of the People provides higher education courses to anyone, anywhere around the globe. UoPeople can offer tuition-free degree programs because of the generosity of donors that support their mission for affordable education for all. The college offers both undergraduate and graduate-level programs. There is no annual enrollment fee and no cost for course material.
There is also no room and board fees since courses are online and available from anywhere you live. The total cost for undergraduate programs is dramatically lower than other public or private institutions. All fees help the school to remain sustainable, so it can provide the best quality education to all its students. Making it one of the best colleges where tuition is free.
---
9. Warren Wilson College

Warren Wilson College is among the top tuition-free colleges in the state of North Carolina. They provide every opportunity that students can have toward a strong, quality-rich education, that is affordable and accessible to all eligible students, regardless of their financial situation. The free tuition program is for eligible NC resident students. Since the fall of 2018, every NC undergraduate who has the option to receive federal and state assistance can attend Warren Wilson tuition free.
Warren Wilson Alumni has given over 50,000 hours of servitude toward the community of Asheville, NC. Students do not need loans for tuition, but they may be helpful to go towards the cost of room and board. The tuition-free plan is available for up to four years, as long as the student continues to meet all the requirements. Students that do not complete their degree within four years, do have the option to appeal, to extend the NC Free Tuition eligibility. Warren Wilson College offers Merit scholarships as well. So, students that may not be eligible for the free tuition plan can still benefit from low costs toward their educational goals.
---
10. Webb Institute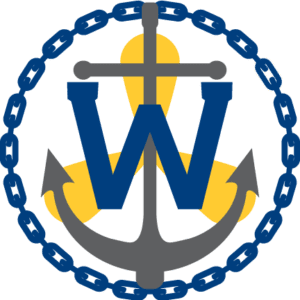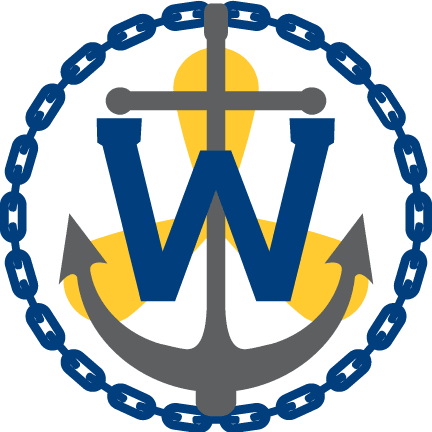 Webb Institute in the state of NY offers one of the best tuition-free colleges for eligible students. To be eligible for the full-tuition scholarship, students must be US citizens or permanent residents. The school does offer internal scholarships to help students offset the cost of additional fees, such as room and board. Students should fill out and submit a Free Application for Federal Student Aid (FAFSA) to help with other possible educational costs.
Students should be aware that all financial aid eligibility is based on current enrollment status and is subject to change. The college offers several scholarship opportunities for students in need of assistance; for example, merit-based scholarships and needs-based scholarships. The college also offers up to eight months of paid internship opportunities, 100% of job placement options, and dual BS degree options for all eligible students. Webb Institute is in the Top 10 on Payscale's Best Value College Report (with financial aid).
---
---
Why Choose Colleges that are Free?
Getting a good education that is worthwhile sometimes comes with a hefty price. Many colleges and universities can be as much as a down payment on a house. Whether you are fresh out of high school, going back to school for a career change, or just want to take some courses during your retirement, no one wants to make the decision for higher learning, a big financial commitment or life changing event. Learning a new skill or just brushing up on some old ones should be easy and affordable.
Should college be free for all? Unfortunately, the answer to this question is never straightforward. Everyone has the right to an opinion on the matter and people should always respect someone else's thoughts about free education for all. There will always be pros and cons of offering free tuition for everyone.
Benefits of Free or Reduced Tuition Cost
So, for those who are looking for a few positive outcomes towards free tuition, here are some encouraging and optimistic benefits of getting a free or reduced tuition cost when heading off to college.
Low-income students may have higher chances of reaching graduation if they receive free tuition or guaranteed scholarships. Especially that the average tuition cost can run a family well above $40,000 for private colleges and almost $12,000 for public colleges each year, according to a survey from the US News and World Report.
Second, Students may have the option to choose a career field that they love and will benefit from. This can also give undecided students more freedom and time to decide on a major.
Third, College enrollment would rise, creating a strong school reputation on campus, in the state, and within the community surrounding it. Everyone loves accreditations, rankings, and good reputations, especially colleges and universities.
Finally, Student loan debt would not be a problem or better yet an issue. No debt, no one to pay back! A win, win situation.
---
Related: