If you've wondered what an Accredited Online School is, what accreditation means, and more, you'll find the answers you need in this article. We'll take a look at some terminology and how it pertains to you. Additionally, it answers some of the most frequently asked questions about accreditation and how it helps students.
If you're pursuing an online degree or special certification, you'll likely need to attend an online school with a specific accreditation. It's best to contact the school first and speak with the admissions counselor to help determine if their program will benefit you in your goals.
Always ask what certifications and degrees are necessary to achieve your goal of attending school and find out if you must attend an accredited school to achieve that final goal.
What Does Accreditation Mean?
Although many online schools claim to have accreditation, it can mean a few different things. In general, this term means that the school is certified or endorsed by a particular organization or governing body. For example, you can see many organizations accredited by a regulatory body such as an associate or bureau.
Accreditation is a way of verifying your education to both public and private organizations. It means you've fulfilled the education requirements for the field of study or career you plan to work in and that you have the educational requirement for placement within an organization, company, or institution.
For an online school to be accredited it must pass a strict evaluation of the content of its education programs. However, keep in mind that some schools claiming to have accreditation may not provide it for the field of study you're pursuing. Always check before enrolling.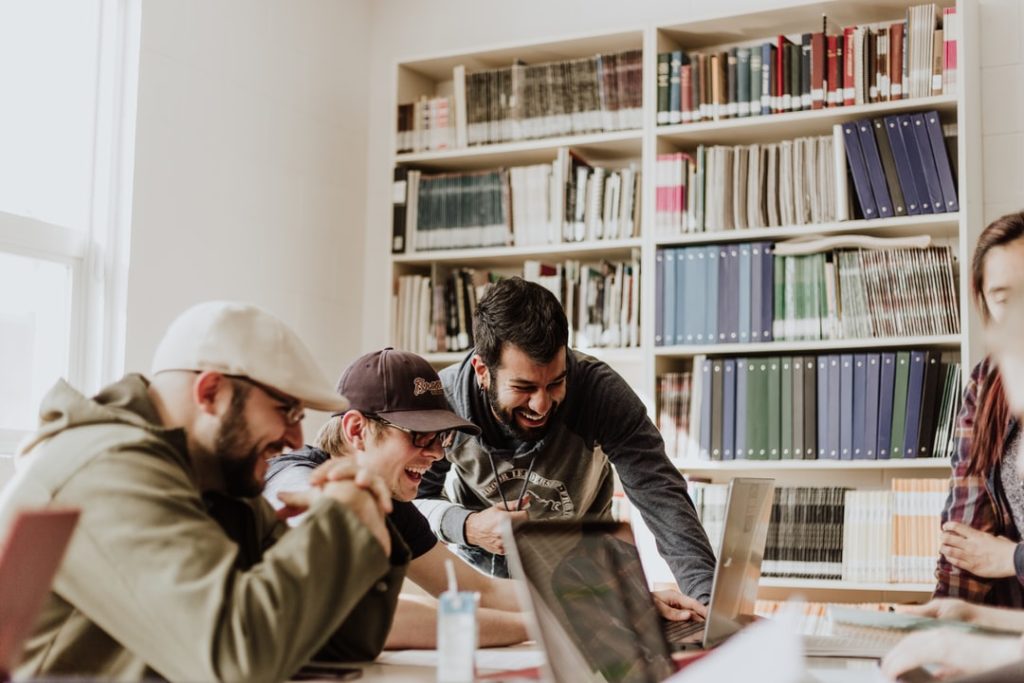 Does an Online School Require Accreditation?
The answer depends on the needs of the student. If you need to have the documentation of completion or graduation from a school accredited by a particular organization or governing body, the answer is yes. It's all about course requirements or needs and documentation.
You can learn the same course material from an accredited school as you would from a non-accredited version. However, you may not complete the required coursework without attending a school with a particular accreditation.
What Type of Accreditation Should an Online School Have?
As mentioned, when a school has accreditation, an independent organization or agency reviews it for adherence to specific guidelines and focus. Generally, you should only attend a school with regional accreditation or national accreditation.
Accreditation allows you to offer details of your education to whatever public organizations or companies require specific criteria for candidates or affiliates. Keep in mind that accreditation is by the Council on Higher Education Accreditation (CHEA) or the U.S. Department of Education (USDE).
Types of Accrediting Organizations:
Regional Accrediting Organizations – accredits schools
National Institutional Accrediting Organizations – accredits schools
Programmatic Accrediting Organizations – accredits degree programs
National Career-Related Accrediting Organizations – accredits career programs
National Faith-Related Accrediting Organizations
Accredited online colleges are an excellent method for obtaining the necessary certificates or diplomas without attending in person. It's ideal for out-of-state students who need specialized education requirements from colleges sprinkled across the country.
| Regional Accrediting Organizations | site |
| --- | --- |
| Accrediting Commission for Community and Junior Colleges | ACCJE |
| Higher Learning Commission | HLC |
| Middle States Commission on Higher Education | MSCHE |
| New England Commission of Higher Education | NECHE |
| Northwest Commission on Colleges and Universities | NWCCU |
| Southern Association of Colleges and Schools Commission on Colleges | SACSCOS |
| WASC Senior College and University Commission | WSCUC |
What Type of Accreditation Should an Online Degree Program Have?
Keep in mind that different schools may have different accreditation for the various degree programs they offer. There's no accreditation from either the Department of Education or the Council on Higher Education. Make sure they have the proper accreditation in the field you want to work. Then, find out what specific accreditation they need to work for your educational needs.
The Distance Education Accrediting Commission (DEAC) accredits schools that offer programs of study that have 51 percent or more of distance content. It covers national schools that award associate, baccalaureate, master's, professional, and doctoral level degrees.
Most schools have all the information you need on their institution websites. But, you should still check with the school's admissions office and counselor. Furthermore, you need to make sure they fulfill your requirements and offer you the education you need to succeed.
Also, keep in mind that different career fields may require accreditation from one or more institutions. So, make it a point to know your goal and how to get there. If you have any questions, you can always call either the school or check with the accrediting organization to make sure you're on the right path.
What Happens if an Online School Isn't Accredited?
Suppose a school doesn't hold an accreditation. In that case, you should assume that you are only attending for educational purposes rather than pursuing a career certification, degree, or required completion. These schools operate to provide information and insight into a subject rather than to help the student graduate or complete course requirements.
Suppose you mistakenly take courses from a school without accreditation. In that case, you'll need to repeat the coursework from another accredited online school. Or you can go to an accredited online college to gain the certification or diploma you need to advance your career.
Before you sign up for a course through an online college, make sure they have the proper accreditation you need before paying for your tuition. This process can help you avoid costly mistakes and delays relieving the course requirements you need.
---
Related: