You can get a job with an online degree from an online school and advance your current career or start a new one in a variety of fields. Although there are various reasons to attend college or a university, most people do so in the hopes of landing a good-paying job in the field of their choice
. However, college is expensive. Without an online school financial aid guide, many graduates leave school with a mountain of debt hanging over their heads in the form of student loans. To make matters worse, some graduates end up working in a profession that doesn't even require a degree.
Online schools often provide a better choice when compared to traditional colleges and universities. In addition to being less expensive, they are typically more flexible. Additionally, their perceived credibility has improved dramatically over the past several years. More than 80 percent of executives now say that they consider a degree from an online school to be equivalent to one earned from a traditional college or university, according to a recent survey by CareerBuilder.com. What this means, then, is that an online degree most certainly will help you to get a job.
---
Available Degrees and Career Paths
The number of available degrees and career paths that are available online is simply astounding. However, there are so many available fields of study that it may be difficult for you to choose. To help you make the right choice, we have compiled a list of degrees that are the most likely to get you a job offer once you graduate. This is based on data provided by the Bureau of Labor Statistics and various school websites.
Career Path Choice Criteria
Additionally, we have narrowed the list down to career paths that are expected to grow at a faster-than-average rate, plus you must be able to obtain the appropriate degree or certificate through an online school. Although this is only a small sample of the many online degrees and career paths from which to choose, here are four that you may find compelling.
---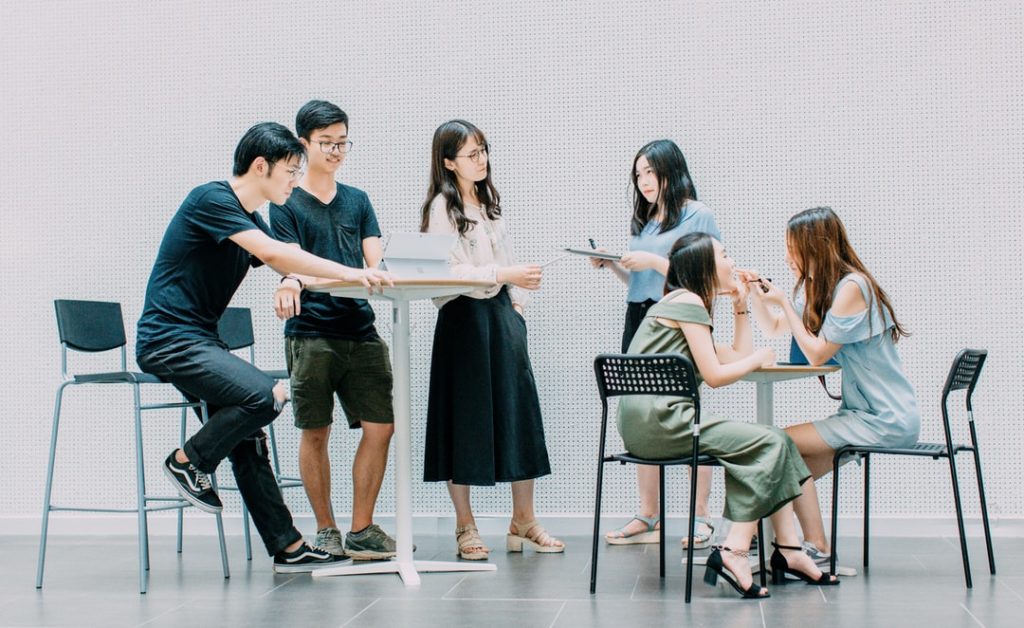 ---
1. Personal Financial Advisor
Your chances of becoming a personal financial advisor with an online degree are excellent. The field is expected to grow at a rate of 30 percent over the next 10 years, which equates to about 73,000 new jobs. The median income is about $89,000 per year.
Responsibilities
Personal financial advisors assist a wide variety of clients. They provide advice on retirement, estate planning, taxes, savings, mortgages, insurance, and investments. Other responsibilities include managing a client's portfolio and recommending stocks, bonds, and mutual funds.
Educational Requirements
In most cases, a bachelor's degree is required to work as a personal financial advisor. Some employers may require a master's degree or certification. Several educational opportunities are available online. A bachelor's degree program in Business or Management is easy to find online.
---
2. Computer System Analyst
We live in an age where almost everything we do or say is tied in some way to a computer system. This has opened up enormous opportunities for computer system analysts. Typical salaries run about $88,000 (as of 2019), making it a very lucrative career. It is estimated that more than 100,000 new jobs will be created by the year 2024, which equates to a growth rate of 21 percent.
Responsibilities
Computer system analysts are responsible for the efficiency of the computer systems at their place of employment. In some cases, an analyst may work for various clients on a freelance basis. Specific duties include some or all of the following:
Analyze and make changes to existing systems as needed
Oversee the installation and operation of computer programs
Develop and conduct efficiency tests
Educational Requirements
A bachelor's degree in Computer Science is normally required to become a computer system analyst. In some cases, employers are looking for a diverse education in order to integrate multiple fields of expertise. Bachelor's and master's degrees are offered by many schools in North America.
---
3. Audiologist
As the baby boomer generation continues to age, there is an increasing need for audiologists. By the year 2024, the demand for audiologists is expected to grow by 29 percent, which accounts for 4,000 new jobs. Audiologists earn a good salary of about $83,000 per year.
Responsibilities
Audiologists are responsible for testing, diagnosing, and treating patients with hearing loss. They may also treat patients for balance disorders and other ear problems. Additional responsibilities include the fitting and repairing of hearing devices, monitoring cochlear implants, and educating patients about ear care and hearing loss. In some cases, audiologists educate workforces and communities about hearing loss and how to prevent it.
Educational Requirements
Becoming an audiologist requires a doctorate degree in audiology. Formal training in the discipline begins at the graduate level. Several doctorate programs in audiology are available online.
---
4. Interpreting and Translating
As we move toward a global economy, the need for translation services will continue to increase. Also, people with hearing impairments need interpreters. These trends are expected to continue, and it is estimated that more than 17,000 new jobs will be added by 2024, which represents a growth rate of 29 percent. The average pay is about $50,000 per year.
Responsibilities
Translators act as go-betweens and help parties with one language to understand other parties with a different language. They work with both spoken and written words. Interpreters act in a similar fashion by helping the hearing impaired to communicate by using signs. Both translators and interpreters must perform their services in an ethical and confidential manner. Translators work in translation agencies, conference centers, courtrooms, and private organizations.
Educational Requirements
In most cases, a bachelor's degree is required to be a translator or an interpreter. However, languages are specific, and there is no single degree that covers all languages. Also, a certificate may be all that is required due to the fact that the main skill set needed is proficiency. There are several online interpretation and translation programs.
---
Related: