Hidden Gems in Florida offer quality education and online degree programs and are some of the best small schools in the state. Florida's system of Higher Education is a powerhouse. The state has one of the country's largest and most comprehensive college and university systems.
Not only does the state boast an enormous student enrollment, but Florida also offers some of the lowest tuition rates in the entire country. In addition to the public colleges and universities, Florida also has an abundance of excellent smaller schools. These private and public schools offer quality education, and the ones on our list also have online degree programs.
These Hidden Gems in Florida are some of the best schools you've never heard of! All the schools on our list of Hidden Gems have great programs. However, the online school that you choose should fit your specific needs. So, check out our list below to find your Hidden Gem!
---
How We Ranked The Hidden Gems in Florida
The editors at Online Schools Guide found smaller schools in Florida with an excellent academic reputation that offer online degree programs.
Then, we ranked the programs based on the cost of attendance and the number of online offerings.
---
1. Barry University
Barry University is on the shores of Miami Beach, with plenty of access to the downtown area of Miami. This Hidden Gem in Florida was created in 1940 by the Adrian Dominican Sisters and was once called Barry College for Women. It is now a coeducational university yet still honors and features its Catholic heritage.
The university's main campus is in the Florida town of Miami Shores, just a few miles from the downtown area of Miami. Surrounded by beautiful lawns, a prominent campus feature is a chapel. Additionally, the university has accreditation from the Southern Association of Colleges and Schools Commission on Colleges.
Barry University offers an array of programs online at the undergraduate and graduate levels. These programs are mainly in business, health science, and education; many include specializations or focus areas. For example, the university offers an online program for students to earn their Master of Public Administration (MPA) and a Master of Science in Educational Leadership (EL). Students in EL can add on a Florida teaching certification and a specialization. Also, undergraduate degrees include a Bachelor of Public Administration (BPA) and a BS in Organizational Leadership.
Location: Miami Shores, FL
Online programs: 45
---
2. Florida Gateway College
Once Lake City Community College, Florida Gateway College is a public college in the Florida town of Lake City. FGC's 132-acre campus is wooded with Florida pines. The feature is fitting since the college began in 1947 as a forestry school. This school is part of the Florida College System. Because it has a State College designation, it can offer four-year bachelor's degree programs. Furthermore, there are more than 60 diverse areas of study from which to choose. Additionally, FGC serves more than 5,000 students each year.
Florida Gateway College offers 3 bachelor's and 9 associate degree programs online. Additionally, students can choose from 8 online certificate programs. These include college credit certificates and occupational certificates. Classes are online to assist students in completing their college degrees or certificates while working part-time.
Location: Lake City, FL
Online programs: 20
---
3. Florida Southern College
Florida Southern College is a private college in the Florida city of Lakeland. This Hidden Gem in Florida enrolls over 3,500 students and has more than 140 faculty members. Furthermore, most students at Florida Southern receive financial assistance. So, even though FSC is a private school, it's affordable. Additionally, FSC happens to be the home of the most extensive single-site collection of Frank Lloyd Wright architecture in the world and is considered a National Historic Landmark.
The school's online programs are for working adults who need to take classes in various ways. Delivery modes include online classes, weekend courses, and evening classes. The college offers graduate and undergrad degree programs in various fields of study. Some of these degrees include two fully online degree programs in Accounting and Business Administration. Also, from chemistry to communication classes, many online class options assist adults with their continuing education needs.
Location: Lakeland, FL
Online programs: 32
---
4. Chipola College
Chipola College originally opened in 1947 as a one-year private educational institution. The college became a public school in 1948 as Chipola Junior College. Then, it relocated to its current location in 1953 from the former Marianna Army Air Base. Chipola took its current name in 2003 to reflect its four-year degree programs in nursing, education, and business. 
The college offers many courses that can be completed entirely online and are part of the many degree programs offered by the college. These include nursing and accounting. Online courses are through the electronic learning management system called Canvas. This web-based system allows students to access their classes at any time of night or day from any location. These classes are designed for adults with families and full-time jobs to complete their coursework to earn their degrees.
Location: Marianna, FL
Online programs: 3
---
5. The Baptist College of Florida
The Baptist College of Florida opened in 1943 as the Florida Baptist Institute in the Florida city of Lakeland. Later, the college's name changed to Baptist Bible Institute, and it took its current name two years later. It is a Bible-based college with a Christian worldview. The goal is to graduate students equipped with academic excellence and spiritual hunger, real-world ministry skills, and Christian character. It is a private Christian college located in Florida's panhandle town of Graceville.
All degree programs and courses at this college are available online through the Learning Management System. This system allows students to participate in their classes any time of the day or night from anywhere they have an Internet connection. Online courses follow the same academic schedule as campus courses. They include music and worship, general education, business, theology, and teacher education.
Location: Graceville, FL
Online programs: 5
---
6. St. Thomas University
Located in beautiful Miami Gardens, Florida, Thomas University opened in 1961. Today the school offers 24 undergraduate degrees, 21 graduate degrees, seven doctoral programs, and one professional program.
Additionally, the college offers several graduate, postgraduate, and doctorate degrees and certificate programs available online. Some of those include a master of business education degree, a general online education degree, and an online master of business administration degree. Online courses allow graduates to complete their coursework faster to enter the workforce sooner. 
Location: Miami Gardens, FL
Online programs: 14
---
7. Hodges University
Hodges University opened in 1990 and is in the Florida town of Fort Myers. This private nonprofit university was once named the International College. However, it changed names in 2007 to recognize a $12 million donation from Florida residents Earl and Thelma Hodges.
The college has been teaching online courses since 1995. Hence, the professors at this college are very well-versed in teaching online learning. Some degree programs online include Modern Marketing, Computer Science, Accounting, Digital Design, Finance, and a Master's in Accounting. Furthermore, the college specifically designed these online programs for adult learners.
Location: Fort Meyers, FL
Online programs: 11
---
8. Jacksonville University
Jacksonville University is located in Jacksonville, Florida, and has held the title of "America's Best College" in the South for over a decade by U.S. World News and World Report. The university opened in 1934. Today, the school boasts more than 100 majors, minors, and programs. Some programs offered include marine science, engineering, physics, nursing, and business. There are even specialized fields to choose from, such as sports business, communication sciences and disorders, film, and animation.
The university currently offers two fully online programs, including a Registered Nursing to Bachelor of Science in Nursing (RN-BSN) degree. Additionally, the school offers several graduate degree programs in business, leadership and learning, fine arts, and healthcare sciences.
Location: Jacksonville, FL
Online programs: 13
---
9. Bethune-Cookman University
Mary McLeod Bethune started a school in 1904. Its first name was the Daytona Literary and Industrial Training School. Then, in 1923, the university merged with the Cookman Institute in Jacksonville. Furthermore, the Cookman Institute was the first higher education institution for Blacks in Florida. Additionally, the school gained its Methodist affiliation through the merger.
Bethune-Cookman is known for its small class sizes and personalized teaching methods. The college offers an array of graduate degree programs and certificate programs entirely online. These include a Master of Science degree in criminal justice administration, a Master of Arts in Christian Ministry, a Master of Education, and an exceptional student education program, Master of Science in Organizational Leadership. Online certificate programs include a graduate certificate in Christian Ministry and another in Organizational Leadership.
Location: Daytona Beach, FL
Online programs: 6
---
10. Warner University
Founded initially as the Warner Southern College in 1968 by Church of God pastors and laity, the university became Warner University in 2008. It is in the Florida town of Lake Wales. The university teaches from a Christian perspective and offers a wide range of degree and certificate programs.
Many degree programs are offered online through Warner University, including business administration, Christian ministry, criminal justice, agricultural studies, education studies, hospitality and management, and general studies. Programs fit with the busy schedules of students. At the same time, they prepare students for competence in their future workplaces and for Christian character.
Location: Lake Wales, FL
Online programs: 7
---
11. Lynn University
Founded in 1962, Lynn University is in the southern region of the sunshine state. The campus is in the Florida city of Boca Raton, which is halfway between Fort Lauderdale and Palm Beach. The university has grown and changed from its original two-year women's finishing school to the now internationally renowned university ranked as one of the most innovative schools in the United States. It serves over 3,000 students from over 100 countries in all 50 states yearly.
The university offers hundreds of degree programs, including online degree programs and associate degree programs in early childhood and education. It also offers fully online bachelor's degree programs, such as bachelor of education and business education and bachelor's of science, teaching English as a second language. Postgraduate and doctoral degrees are also offered online. They include Doctor of Education and curriculum and instruction programs and Doctor of Education and educational leadership.
Location: Boca Raton, FL
Online programs: 20
---
12. Webber International University
Webber International University is nestled in the town of Babson Park, Florida, and is a member of the National Association of Intercollegiate Athletics and has accreditation from The Southern Association of Colleges and Schools Commission on Colleges (SACSCOC) to be able to offer and award associate, bachelor, and master degrees. The university opened in 1927 as one of the first business schools specifically for women in the entire nation. Today the school welcomes both men and women from over 48 different countries. The university offers a variety of associate, bachelor, and master's level degree programs.
Webber International University offers an array of associate, bachelor, and master's degree programs entirely online. Some associate degrees include Finance, Accounting, and Criminal Justice. Popular bachelor's degree programs include Management and Sports Business Management. At the same time, students can also work entirely online for their master's degree. These graduate programs include International Business, Accounting, and Criminal Justice Management.
Location: Babson Park, FL
Online programs: 13
---
13. Edward Waters University
Edward Waters University is the oldest independent institution of higher learning in Florida. It is also the state's first institution established to educate African Americans. The private Christian university opened in 1866. Since then, it has been historically black and offers a wide range of liberal arts college degrees to nearly 1,000 full-time students each year.
The school offers several bachelor's degree programs entirely online in biology, communications, criminal justice, business administration, and psychology to make the programs more accessible for busy working adults and students. In addition, the university offers online course options as the best way to facilitate excellent in-class experiences for students. At the same time, they still receive the university's academic and other student services.
Location: Jacksonville, FL
Online programs: 2
---
14. Stetson University
The Florida town of DeLand is home to Stetson University's main campus. The centrally located school is between the popular Florida cities of Orlando and Daytona Beach. The location makes it an excellent place for shopping and eatery options close to the school grounds. In addition, the city of DeLand has won awards for being a safe and welcoming city. The quaint campus of Stetson University boasts beautiful and stately red-brick buildings. They feature Greco-Roman columns with sidewalks lined by beautiful oak trees.
Stetson University offers a variety of degrees through its fully online service. Students can study from any place, allowing them to work full or part-time and raise families while completing their degrees. Those degree programs include Master of Law, Master of Accountancy, and Master of Business Administration.
Location: DeLand, FL
Online programs: 7
---
15. Palm Beach Atlantic University
Palm Beach Atlantic University is in the Florida town of West Palm Beach. The school provides a unique Workshop Program to help serve others within the local community. A low student-to-teacher ratio at the university of about 12 students to one instructor allows plenty of room for mentorship from faculty members. Additionally, the university offers nine colleges focusing on the liberal arts with a smaller collection of professional studies.
To provide plenty of flexibility and avoid scheduling conflicts for adult students, the university offers an array of different degree programs entirely online. For example, students can work independently to earn a bachelor's degree in Computer Science, Christian Studies, or Ministry. Furthermore, they can attend school while working full or part-time jobs or raising a family. They can also earn a Bachelor of Science degree in organizational leadership or global leadership in Spanish through the university's online course program, and various other degrees offered entirely online.
Location: West Palm Beach, FL
Online programs: 7
---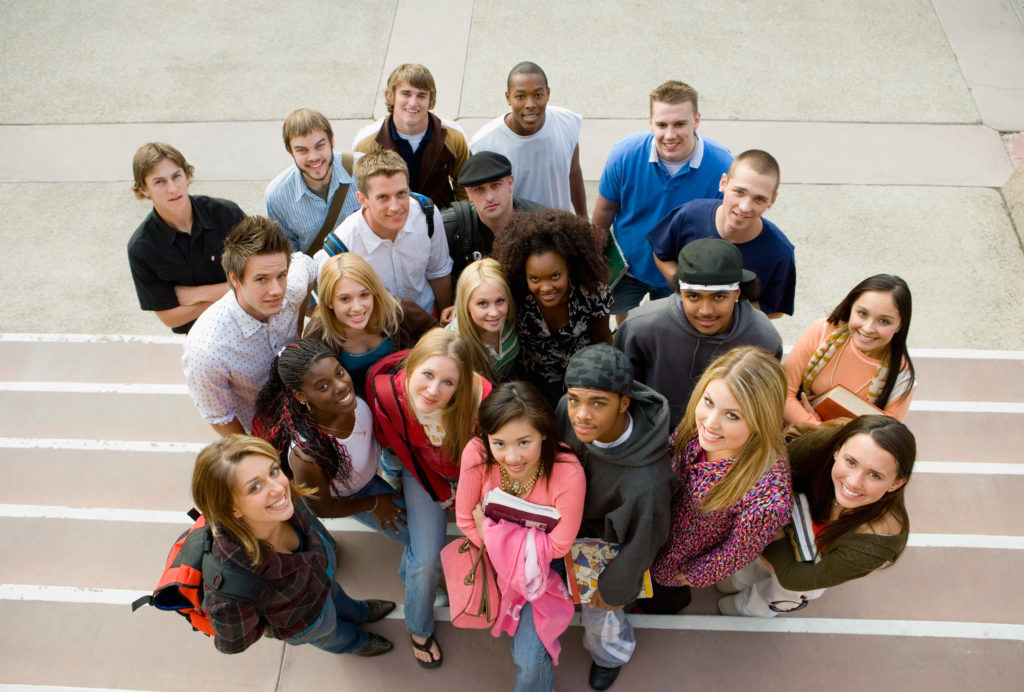 ---
What are Hidden Gems in Florida?
A small Hidden Gem college often has less than 5,000 students. Many of these Florida colleges are private religious schools. However, there are also smaller state schools that fit into this category.
---
What are the Benefits of a Florida Hidden Gems Small College?
Hidden Gems in Florida are small colleges where students don't get lost in the shuffle. Students at a small school can develop close ties with other students and get more attention from instructors and faculty.
Because they are small, many schools have a lower student-to-faculty ratio. So, students get a more personal education. This reduced class size means classes are more often led by professors and less frequently taught by teaching assistants.
Additionally, these schools also have less bureaucracy and student services, like financial aid, tend to be more streamlined. Furthermore, many of these schools have active alumni and higher graduation rates.
---
Why Do Students Attend Small Colleges in Florida?
Students attend small colleges in Florida for many reasons. Many students like the idea of a smaller community. Some universities have as many students as a small town has residents. The sheer size and be daunting to some.
Additionally, some students want to attend a school where their values are the same as the institution or school. So, many students attending religious schools choose to be around other students with the same values.
---
Are Small Florida Colleges More Expensive?
Private colleges are almost always more expensive than state-supported schools. The main reason for the increased cost is public colleges and universities receive money from the government to subsidize tuition. Since private colleges don't have access to this money, they have to charge more for education.
However, many private schools have additional money they offer in financial aid that considerably reduces the tuition cost. This money comes from a school's endowment, alumni gifts, and research. Therefore, the final price of each private school for each student will be different. So, the only way to know how much a school may contribute is to go through applying.
---
Are Smaller Hidden Gems in Florida Better?
The college or university that is best for you is the one that meets your needs. And only you know what makes the right fit. Because everyone is different, it is essential to understand where you will thrive. Independent learners who do well with little contact with professors are well suited for a more prominent university.
However, students who perform better with individualized attention and smaller classes may better fit a smaller school. If so, the place for you may be one of the small Hidden Gems in Florida!
---
Related: