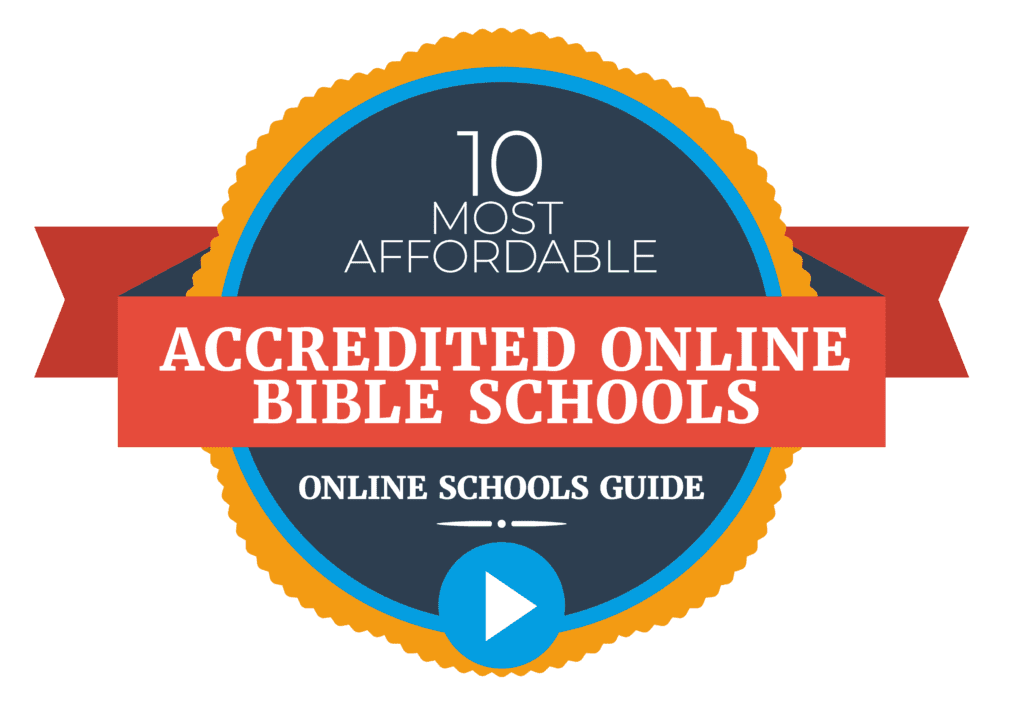 The most affordable accredited online bible schools offer students a flexible path to a degree that is in line with their faith and values. Choosing an online education is one of the most popular ways to go to college. Furthermore, there are not many differences between traditional education and online coursework. It is the same with online Bible colleges and their degree programs. Many bible colleges want to provide the best education for an affordable price.
Additionally, there are many benefits of going to a Christian college. These schools also help students answer the calling to teach others about Christ and also help them reach their full potential through education. And, right now, society really does need people in ministry positions such as clergymen, pastors, counselors, and even chaplains for inmates. Many Americans have unsettled thoughts about health concerns related to the recent pandemic and the uncertainty of the economic market. So, people are searching for help and stability in these uncertain times. 
---
How We Ranked the Most Affordable Accredited Online Bible Schools
The list below is the top 10 most affordable accredited online bible schools. However, the list is factored by not just price. Some offer low student-to-faculty ratios, top accreditations and rankings, a variety of degree programs, and recognitions from church affiliates. And, there are many reasons why you should go to a Christian college.
---
1. South Florida Bible College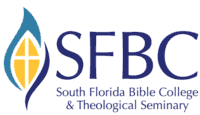 South Florida Bible College is one of the most affordable bible colleges in the Nation. The College receives funding through three sources. These include donations, governmental financial assistance, and also scholarship opportunities. Providing several types of funding, allows the SFBC to accept as many students as possible. SFBC is located in Deerfield Beach, Florida, and offers bachelor's, master's, and also doctoral degree programs. The college offers award-winning programs for both undergraduates and graduate students with an array of programs of study to choose from.
The school also provides state-of-the-art technology in each classroom setting, a gifted teaching faculty, and equips students with the skills and knowledge to enter a competitive job market. The SFBC has accreditation from the Association for Biblical Higher Education (ABHE) and the Council for Higher Education Accreditation (CHEA). Additionally, the Christian college provides programs for students both online and on campus. Furthermore, 260 students are international and the largest major is the MA in Biblical Studies. The school has a job placement success rate of over ninety percent. And, slightly more than half of the students are women, compared to men. 
---
2. College of Biblical Studies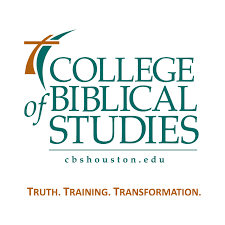 The College of Biblical Studies in Houston is one of the most affordable online Bible colleges. The college is accredited by the Association for Biblical Higher Education Commission on Accreditation and recognized by the Council for Higher Education Accreditation. The college is committed to the mission of glorifying God by equipping and educating multi-ethnic students for the purpose of impacting the world in Christ's name.
The College of Biblical Studies' curriculum is designed to provide high-quality education that will help its students develop into Godly leaders, revered citizens, and servants that will impact the lives of others. The college's mission is to provide college-level training in Bible and theology for the Christian community. The school ranks #1 for most affordable online Associate degree programs in Biblical Studies by collegevaluesonline.com. The College of Biblical Studies in Houston is dedicated to becoming the premier Bible College in Texas by 2020; Their goal is to focus on "transforming a diverse student body to serve Christ and impact families, churches, and communities".
---
3. Grace Christian University

Grace Christian University is one of the most affordable online bible colleges for one simple reason: devotion from the dedicated partnerships they have made and the financial participation of those to give the gift of excellent Christ-centered education at an affordable cost to all students. At Grace Christian University, it is not just about blessing the student financially, it is also about providing student growth with a Christ-like approach.
The school's goal is to impact the lives of its students, so they can impact the world once they graduate. Grace Christian's vision is "to be a vibrant University exalting Jesus Christ, preparing culturally intelligent students for diverse careers in the global marketplace." The University can achieve this by preparing Godly students to serve Christ in the church and throughout society. As a partner with the University, supporters can choose what programs they want their donation to go toward, such as student scholarships, financial aid, or general operations.
---
4. Dallas Theological Seminary

Dallas Theological Seminary has been equipping students with a Christ-centered education for over 90 years. The curriculum taught at DTS will prepare students in several subjects, such as pastoral ministry, counseling, education, leadership, cross-cultural studies, arts and culture, and academics. Although the school originated in Dallas, there are campuses in Houston, Austin, Atlanta, Nashville, and San Antonio. And there are also international sites around the world. Furthermore, Dallas Theological Seminary is one of the most affordable online bible colleges. 
Chuck Swindoll, the Chancellor of the school, is dedicated "to glorify God by equipping godly servant-leaders for the proclamation of His Word and the building up of the body of Christ worldwide." The DTS professors bring the entire Bible to light through each course, so the message in the curriculum is fully explained and understood. DTS is accredited by the Commission on Accrediting of the Association of Theological Schools (ATS) in the United States and in Canada, as well as the Southern Association of Colleges and Schools Commission on Colleges (SACSCOC).
---
5. Moody Bible Institute Online

Moody Bible Institute provides online degrees to undergraduate students and graduate professionals for the purpose of fostering Godly relationships with each other while serving Christ and encouraging others to seek Christ in their everyday lives. Students in the programs at Moody will learn the importance of mentoring students to become leaders, engage in the campus culture, and provide a genuine depiction of student care and discipline in the Word.
Moody Bible Institute provides degrees at the associate, bachelor's, and also master's degree levels of education. The Moody Bible Institute of Chicago is accredited by the Commission on Accreditation of the Association for Biblical Higher Education, Association of Theological Schools (ATS), and recognized by the Council for Higher Education Accreditation. Additionally, MBI has several other campuses throughout the nation. All the campuses offer a lively and Godly student life environment, provide spiritual enrichment to students, and also offer many student services. 
---
6. Ecclesia College
Ecclesia College offers higher education in Biblical studies. This school equips students with Godly traits, academic competencies, and also skills to become effective leaders in today's world and for the Kingdom of God. The campus is in the Arkansas town of Springdale. The school's central educational core approach is to mentor students, provide faith and character-based courses, and also offer a practical student-work program. Ecclesia College offers a trans-denominational diverse student body that serves the local, national, and also the international community. With accreditation from the Association for Biblical Higher Education (ABHE) and recognized by the U. S. Department of Education and Council for Higher Education Accreditation (CHEA) it is one of the best online bible schools.
This Biblical faith and character-based education of the college positively affects all aspects of society. This includes family, church, education, government, communications, arts, sciences, and also economics. Furthermore, Ecclesia College is one of the most affordable online bible colleges throughout the nation. And the school offers several forms of financial aid such as Federal Pell Grants, Federal Supplemental Educational Opportunity Grants, Veterans Assistance, Federal Work-Study, Federal Work College Program, and FFEL Stafford Loans.
---
7. Nazarene Bible College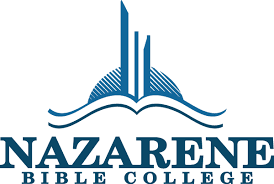 Nazarene Bible College offers an undergraduate degree in Christian Ministry. All of the school's programs educate students on leadership and service in this diverse world. The college is regionally accredited by the Higher Learning Commission (HLC) and nationally accredited by the Commission on Accreditation of the Association for Biblical Higher Education (ABHE). The featured programs at the Nazarene Bible College include Pastoral Ministries, Leadership and Ethics, and also Hispanic Pastoral Ministries.
NBC is also one of the most affordable online bible colleges in the state of Colorado. The College provides its funding to students by receiving an annual offering from every USA Nazarene Church. The donations made to NBC through the Annual Offering qualify for 10% mission giving for each participating church. Nazarene Bible College is a non-profit corporation and its main purpose is to glorify Christ by preparing adults to evangelize disciple and minister to the world.
---
---
8. Lancaster Bible College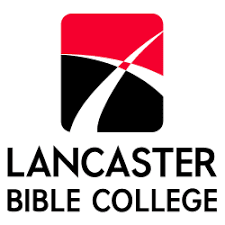 Lancaster Bible College is located in Lancaster, Pennsylvania, and offers both undergraduate and graduate online accredited degrees for students who need a flexible schedule for classes. The college offers accelerated programs in six-week course formats with instructors teaching from a biblical worldview perspective. The college educates Christian students to think and live a biblical worldview while serving Christ in the church and throughout society.
Students can graduate from an online program in as little as one year if in an accelerated program and obtain transfer credits from an accredited college. Most programs can be completed in ten courses. Lancaster Bible College is one of the most affordable online bible colleges nationwide. The school offers a low student-to-faculty ratio and over 50 majors to choose from. Additionally, LBC enrolls over 2,000 undergraduate and graduate students. When visiting the campus, it is recommended to check out the Lancaster community which features excellent cultural, artistic, and dining experiences.
---
9. Barclay College

Barclay College is one of the most affordable online bible colleges in Kansas and the Southeast. What makes Barclay an affordable choice is that they offer a wide range of financial aid assistance and also scholarships. The college also has accreditations from the Association for Biblical Higher Education (ABHE) and the Higher Learning Commission (HLC).
The college offers biblical studies courses taught by expert biblical leaders and professionals from a Christian worldview. Furthermore, each online course allows students to participate in class by writing a spiritual reflection of life with Christ. College courses are also available for high school students. Taking courses in high school prepares students for college-level learning and also reduces the time spent on the first 30 credit hours toward their degree program. Barclay offers numerous programs within the associate, bachelor's, and also graduate degree options. Additionally, the college prepares students in a Bible-centered environment for an effective Christian life in service and also leadership. 
---
10. The Kings University

The King's University, located in Southlake, TX, offers a variety of online accredited degrees for an affordable tuition cost. The university offers students access to several financial aid sources such as Pell Grants, Federal Supplemental Educational Opportunities Grants, and Stafford Education loan programs to help keep the cost of tuition down. King's University is accredited by the Transnational Association of Christian Colleges and Schools (TRACS). Originally, the King's University was called the King's College and Seminary (TKCS); However, in 2010 the name was changed.
The University currently offers 16 accredited vocational ministry degree plans, including undergraduate and graduate degrees. The college is considered a higher education and ministry leadership training center, which exists to provide biblically and theologically sound preparation, equipping both men and women to become Christ-like, Spirit-empowered, and transformational leaders for the global church.
---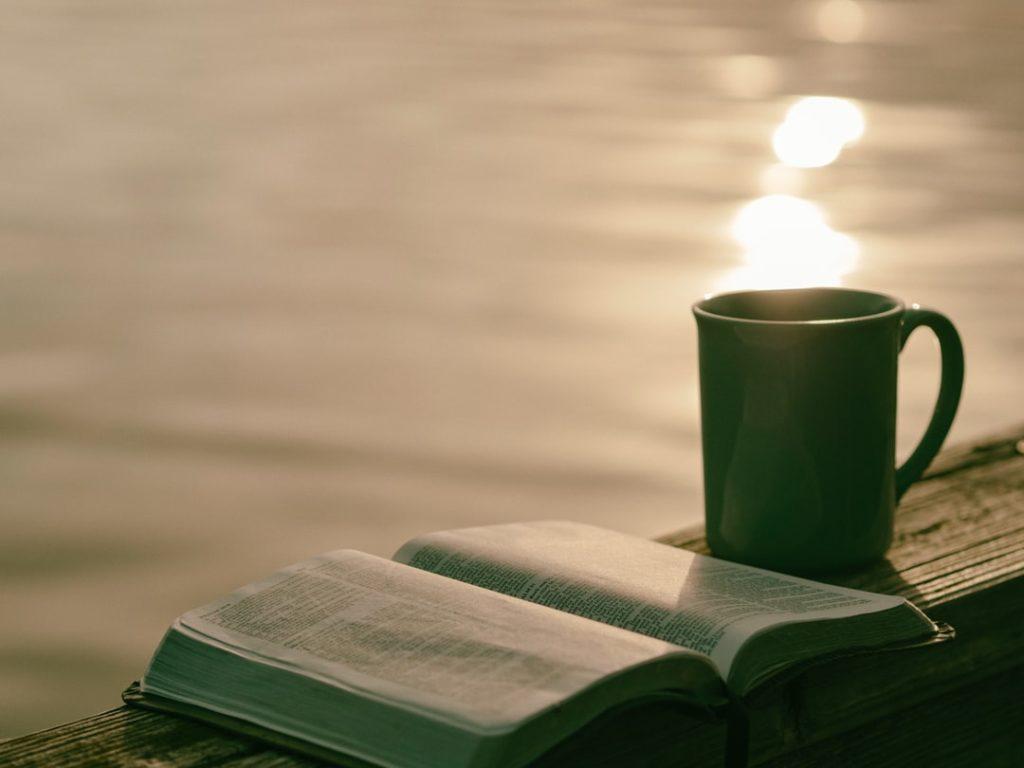 ---
What is a Bible College?
A Bible College is also called a Christian College or Christian University. It is an institution of higher education that is affiliated with a particular religion. Some of these schools focus primarily on religious degrees. But, most provide an array of career degree opportunities for undergraduate or graduate students. However, one thing is for sure, they each provide a Christ-centered approach in their curriculum.
Who Accredited Bible Colleges?
Some of the National Faith-Related Accrediting Organizations are listed below.
Association for Biblical Higher Education (ABHE)
the Association of Advanced Rabbinical and Talmudic Schools (AARTS)
Association of Theological Schools The Commission on Accrediting (ATS)
Transnational Association of Christian Colleges and Schools (TRACS)
---
Why Should You Go to Bible College?
Why go to a Christian college? There are numerous reasons why students choose to go to a Bible college. And, despite where your faith lies, learning about God, Christ, and the Bible is for anyone. Furthermore, Christians do tend to go to a Faith-Based School or Bible College over a nonreligious institution.
However, it really depends on what type of major the student is studying and what their ultimate career path is. There are many reasons why students should choose Bible college. Furthermore, there are also many benefits to attending a Christian college. These schools tend to be smaller and have a lower student-to-faculty ratio. Many offer robust financial aid and they all have strong communities for support.
---
What Do You Learn in Bible College?
The short answer is the same stuff everyone else learns in college. However, these schools also have a spiritual component and religious courses. A strong bible college education allows students to dive into the bible at a deeper level to understand the Word of God. Additionally, these schools foster spiritual growth and knowledge of new insights into the Word. 
---
Why Do You Want to Attend Bible College
Is going to a Christian college worth it? Students get to know fellow believers and learn about other denominations in the faith while communicating with other students in a classroom setting. Additionally, this setting helps students to see differences in ideas or beliefs in the bible from someone else's perspective. 
---
What Can You Do After Bible College?
Graduates from bible college are well-prepared for the ministry. Thus, whatever job you may have, you are called to impact the world for His Namesake (Mark 16:15). However, this may be difficult if the student is not well trained or does not have a strong biblical education to help them as they enter the ministry. It is important to receive the best training so you can shine your light the brightest!
Additionally, some students continue their education. Students can receive a certificate in biblical studies within a year or also an associate degree in two years. Then, they can transfer to a secular institution to receive a bachelor's degree. They can also continue their education at one of these bible schools.
---
How Much Does It Cost to Go to a Christian College?
Bible college is an affordable choice. Many bible schools for higher learning accept financial aid or offer scholarships to those who are eligible. A common misconception about private schools is that they are always more expensive than their public counterparts. However, most private schools have student aid available that can make the price comparable to a state university.
---
Why Shouldn't We Call Them Cheap Online Bible Colleges?
Many individuals searching for an affordable online bible college list may search the internet for cheap online bible colleges or also the cheapest online bible college. And we understand the simplicity of using the term cheap online bible college. We have all used shortcuts when we search online.
However, for obvious reasons, we prefer to call these schools affordable. The Online Schools Guide list of accredited bible colleges highlights schools that are affordable and also in line with your beliefs and values.
---
Related: