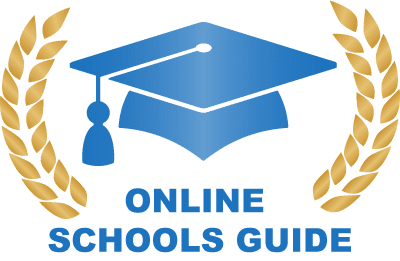 Risk management is a process that is used to evaluate, analyze, and treat potential losses for a business. These losses can cost a business a lot of money. Which is the reason that business owners want to plan for losses ahead of time. Risk management also includes the process of monitoring financial resources and risk control. Losses can occur from a variety of different sources. For example, if a customer at a business falls and is injured, they can file a lawsuit against the business. Businesses need to prepare for an event like this to occur ahead of time. Therefore they can handle the amount of money that they may need to pay out.
Businesses can also suffer losses if their employees go on strike or the company ends up losing their good reputation for some reason. Perimeter risk can include weather events or even political changes that can create losses for a company or organization.
Losses for a Company Can Result From:
financial risks due to claims and liability judgments
operational risks, such as employees going on strike
perimeter risks, such as a tornado causing damage, or a political change that puts the business in jeopardy of losing money.
While accidental losses cannot be foreseen or planned, there are ways that companies and organizations can make these events a little more predictable. The more that a company or organization can predict these things will occur, the less risk that will be involved in the future if they do happen.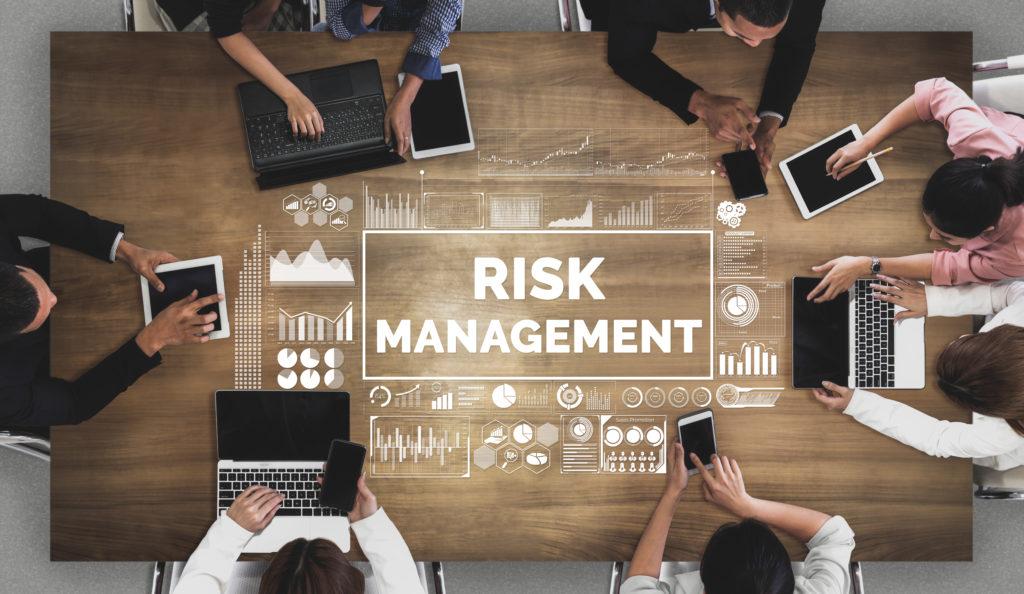 ---
---
Online Master's in Risk Management Degree Programs
Taking risks has always been a part of owning a business. Effective in deficient risk management is important for every business, industry, or organization. The objective of enterprise risk management is not to minimize risk but instead to manage it in the most efficient way possible. This will help a company to get the best possible returns from the specific risk. In the enterprise risk management is an important strategy when it comes to a business's operations and financial performance.
Risk management is basically the process of identifying then assessing and controlling legal, strategic, financial, and security risk to an organization or company's overall earnings and capital. These risks can stem from an array of different sources. Some of those include financial uncertainty, strategic management errors, legal liabilities, natural disasters, or accidents.
A master of science degree in risk management program will teach students how to identify foundational enterprise risks. The program will also help students to identify regulatory and legal risks, macroeconomic and financial risks, technological risks, and financial risks. Graduates of this type of program will have enhanced academic capabilities and credentials in the area of expertise they specialize that is important to the sustainable performance of the organizations they work for.
What Does Online Curriculum And Courses Look Like For A Master's Degree In Risk Management?
An online master's degree in risk management curriculum includes courses that will combine the knowledge of statistics, finance, math, and law. These types of courses will help students obtain the knowledge and skills they need to work in a variety of different types of businesses and to be able to identify the different risks associated with those businesses. This degree combines knowledge of math, statistics, finance, and law to help businesses mitigate the sometimes wild world of running a corporation. You can study the different types of risks involved in various types of businesses and learn how to strategize and prepare.
Business risk management allows businesses to continue being successful, even in the presence of adverse situations. This is due to the fact that a risk manager is able to develop cautious plans for risk control. Students who pursue a risk management graduate degree will learn about the legal risks involved in a business. They will also learn about financial risks, operational risk, and human capital. Graduates will also have a working knowledge of topics, such as statistics, ethics, and financial theory.
What Are Some Careers And Their Salaries Like With A Master's Degree In Risk Management?
Risk management, as well as risk control, are extremely important for all types of businesses. From a city zoo to an agricultural operation in the middle of Ohio, companies need risk managers to keep them on track.
According to the United States Bureau of Labor Statistics, there are several career paths that graduates with a master's degree in risk management can take, along with the median annual pay for each position:
Chief Executives: $179,520
Financial Managers: $131,710
Human Resources Managers: $126,230
Actuaries: $105,900
Information Security Analysts: $102,600
General and Operations Managers: $97,970
Personal Financial Advisors: $94,170
Financial and Investment Analysts: $91,580
Operations Research Analysts: $82,360
Insurance Underwriters: $76,390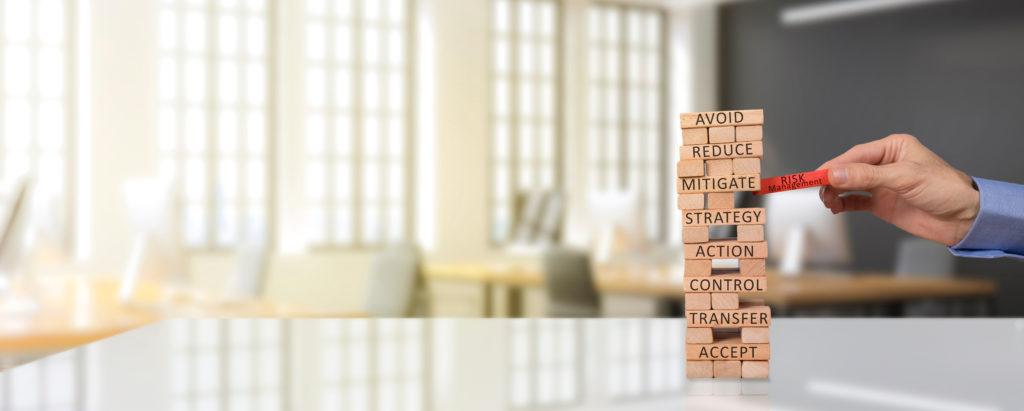 Certifications And Licenses For Master's In Risk Management.
For students who want to advance their careers in the growing field of risk management, they can earn different certifications. These credentials can help students specialize in certain areas of the risk management field. This helps students to garner positions in areas in which they want to work or to advance in their current careers.
Risk managers can work in a variety of different fields, such as finance, insurance, or health and safety. It is important for students to know and understand how each type of certification can help them in their careers. Listed below are some different types of risk management certifications:
Certification in Risk and Information Systems Control (CRISC)
Appeal: Individuals focused on enterprise IT risk management.
Certifying organization: ISACA, previously known as the Information Systems Audit and Control Association.
Certified Information Security Manager (CISM)
Certified Information Systems Security Professional (CISSP)
Certifying organization: (ISC)²
Certified Risk Management Professional (CRMP)
Risk Management Professional (RMP)
Certified Materials and Resource Professional (CMRP)
Certified Professional in Healthcare Risk Management (CPHRM)
Certified Safety and Health Manager (CSHM)
Students can enroll in classes to obtain certificates in a variety of different areas under the umbrella of risk management. This can be accomplished through a variety of universities and colleges, as well as certain organizations. Most certificate programs are available fully online for working professionals. A certificate can help advance the graduates' career paths or open up new doors for them.
Admissions Requirements For A Masters In Online Risk Management
Do you need a bachelor? What is the process for admissions to online schools for master's programs typically? To enter into an online master's degree in risk management program, students must already hold an undergraduate degree. This can be a bachelor's degree in risk management or in an area that is related to risk management.
Students must also complete an application and pay an application fee if applicable. Universities want the students' academic transcripts and a grade point average of 3.0 or higher. Universities will want a current resume from the student that covers their relevant work and educational experience. Students will more than likely need two letters of recommendation from former teachers or employers. Students may also need to write a personal statement or a statement of purpose. This will allow university officials to evaluate the students' goals and education levels.
Is College Accreditation Important?
Accreditation for colleges and universities is designed to show that the institution has been evaluated and meets or even exceeds the criteria that it needs to have for educational excellence. Accreditation confirms the college has met all of the criteria necessary for the accreditation process. This ensures students that the college or university they will be attending has integrity and it meets its stated goals through exceptional educational programs.
Accreditation for colleges and universities can be issued by the United States Department of education, the higher learning Commission, or even the Association to Advance Collegiate Schools of Business, also known as AACSB International, when it comes to degrees in risk management.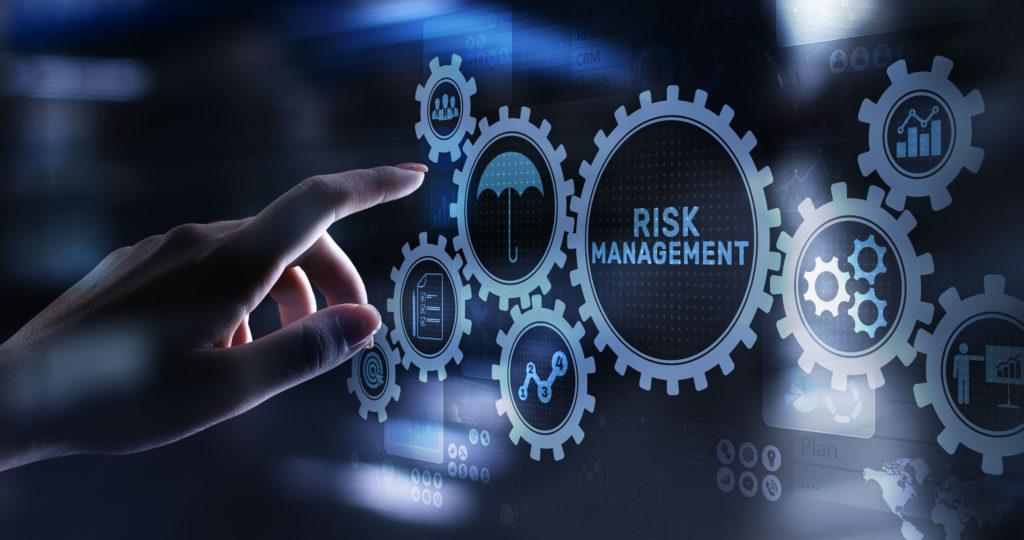 Financing Your Master's Program (Financial Aid and Scholarships)
Students can pay for their master's degree in risk management through fellowships, scholarships, and grants. These are the best ways to pay for college courses since students do not have to pay them back. These are based on academic merit at the master's degree level, but some can be based on financial need.
fellowships and assistantships are available for students to basically work off their tuition. This means that they can work at the college or university that they attend while completing their courses.
Students can also pay for their education out of their pocket or through scholarships that they can earn. Many colleges and universities offer scholarship programs, as do many organizations and even employers.
Students can take out a loan or be approved for financial aid through FAFSA (Free Application for Federal Student Aid). This means students, if eligible, can receive financial aid that they do not have to pay back through grant programs. By completing the free application for federal student aid, students may also be eligible for student loans with low-interest rates.
Do I Need To Take The GRE To Enroll In An Online Masters In Risk Management?
All colleges and universities have a different set of criteria that potential students must meet before they are admitted into a master's degree program. Students will have to check with the university or college they apply to so they can find out all of the requirements of that particular school.
The Graduate Record Examination, most often referred to simply as GRE, is an examination that many colleges and universities use to determine if a student is ready to enter into a master's degree program. These programs can include online masters in risk management degree programs.
This type of exam will allow universities and colleges to see what areas that students may be weak in. The test is multiple-choice and computer-based. It is designed to measure the verbal reasoning skills of each student, as well as their analytic, writing, and quantitative reasoning skills.
Risk Managers Need To Have The Following Skills To Be Very Effective At Their Jobs:
Analytical Skills: analytical skills are very important for risk managers since they need to collect a lot of different data and make very important decisions based on that data. They also need to be able to identify weak areas for a company or organization to be able to resolve issues basically before they become major issues.
Problem-solving skills: It is very important for risk managers to learn and develop excellent problem-solving skills since that is a major part of their jobs.
Risk managers need to have good leadership skills to be able to assist employees with implementing new procedures. They have to work alongside employees to teach them how to implement new procedures to prevent major issues from occurring.
Relationship skills: To be effective leaders, risk managers need to have good relationship skills in place. Leaders who have a good rapport with employees and managers can get things done much easier and quicker.
Knowledge Needed For Risk Managers
Financial knowledge and skills: it is extremely important for risk managers to have great financial skills and advanced knowledge when it comes to the area of finance. This is due to the fact that risk managers must identify many different types of financial risks for a company, then implement policies and procedures to stop those issues from occurring.
Business knowledge: Risk managers should have a good understanding of how an entire business or company works. It is imperative for a risk manager to be able to identify and estimate possible risks to a company.
Knowledge in Regulation: A risk manager will need to possess a lot of knowledge when it comes to government regulations that apply to the type of business or company they secure a position in.
Quantifying skills: Risk managers will not only need to create a detailed list of potential risks for a company, but they will also need to be able to rank them in their levels of importance. They will also have to be able to communicate the severity of each type of risk so that they can invoice a company or business on which risks need to be focused on first.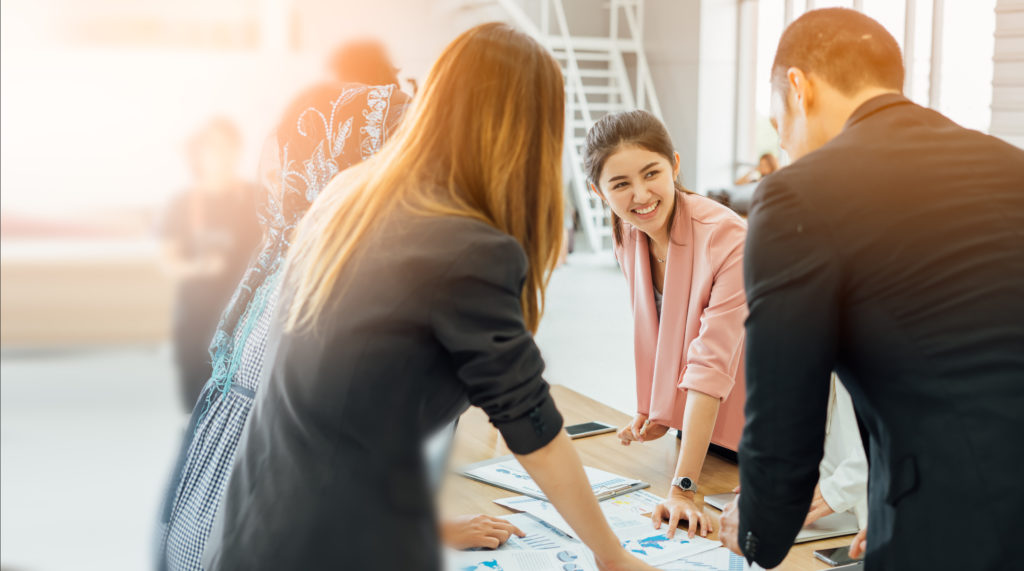 How Long Does It Take To Get An Online Master's In Risk Management?
A master's degree in risk management normally takes students two to four years to complete. Most universities and colleges in today's world offer many of their courses online for students. This includes master's degree programs since many of those are available fully online. This is a great option for students who work full or part-time jobs, are raising a family, or have other life responsibilities to take care of on a daily basis.
Students who choose to complete their coursework fully online for their master's degrees in risk management can normally complete the program in 12 months to two years. The average time frame for completion is usually around 18 months. This is due to the fact that online students can work at their own pace. This means they can potentially finish their master's degree program in much less time.
Many master's degree programs in the area of risk management and insurance offer a curriculum that is created to assist students in developing the skills they need through online classes. Some of these skills include finance, leadership, and accounting. Students also learn the fundamentals of risk management and insurance.
Is Risk Management A Difficult Career?
Risk management is a very complex and comprehensive type of career. It is a good career for people who are interested in risk management and what it means to companies, organizations, and businesses. Students need to believe in the importance of risk management for any given business, company, or organization to succeed in this type of field.
Graduates who garner jobs as risk managers will need to have a good process in place and plenty of discipline to implement it on a daily basis. To be effective risk managers, graduates will need to be able to create specific business objectives for the company, agency, organization, or business they work for. They will also need to be able to rank potential risks based on the level of the potential impact they can have on a business. They also need to rank potential risks based on how likely each risk may happen.
Effective risk managers also need to be able to identify, then evaluate and address any risks that can happen at any time. A risk manager also needs to track the progress of mitigation measures that are put into place.
A risk manager must conduct a lot of research and then create critical reports for companies and businesses to prepare for any adverse situations. This type of career can be stressful but also very rewarding. This is due to the fact that by identifying risks for a company, business, or organization, they will be better prepared to handle any potential issues in the future.
Is It Hard To Get A Job In Risk Management?
According to the United States Bureau of Labor Statistics, the median pay for a risk manager is around $125,000 per year. This depends on what area a graduate decides to be working in. For instance, actuaries make around $101,000 a year while operations research analysts make around $82,000 per year. In other words, risk management is a very lucrative career for graduates.
The Bureau of Labor Statistics projects the growth rate for jobs in the field of risk management to be extremely strong. This is due to the fact that the expected job growth rate for operations research analysts in the risk management field is 27 percent. This is almost four times the expected growth rate for all other occupations.
For the leaders of businesses, organizations, agencies, and companies, one of the most important aspects of operating a successful business is to know and plan for any risk. A risk manager's role is to identify, quantify, and then manage the various risks that exist for any type of company or organization. Companies that fail to do this usually do not last long. This is due to the fact that things happen that can cause a business to lose its reputation or money. This is why it is imperative that companies have risk managers on board to be able to identify these potential risks and provide solutions for them if they occur. Graduates entering the risk management field will have plenty of options to choose from when looking for a job.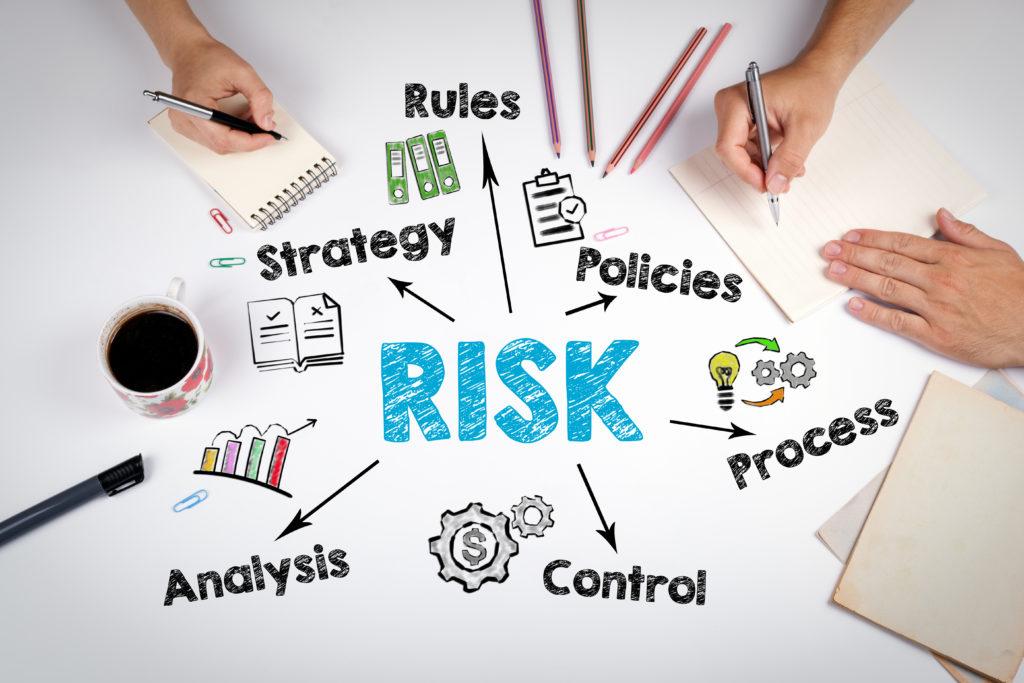 What Can You Do With A Master's Degree In Risk Management?
Graduates with a master's degree in risk management can obtain jobs in a variety of different areas. All different types of companies, agencies, organizations and other businesses need to have risk managers in place. This will allow graduates to work in a variety of different fields. Some of these fields include finance, insurance, health care, and a variety of other areas. Students entering into a master's degree program will need to choose an area of risk management to focus on during their studies. This will set them up to be very well-versed in a certain area of risk management that they are the most interested in.
Some of the job positions that are available for graduates with a master's degree in risk management include:
Operational Risk Manager
Risk Analyst
Client Services Manager
Claims Adjustment Specialist
According to the United States Bureau of Labor Statistics, the job growth rate in the area of risk management is expected to grow by 27 percent over the next decade. This means that graduates with this type of degree will have an array of different options available to them.
---
1. Boston University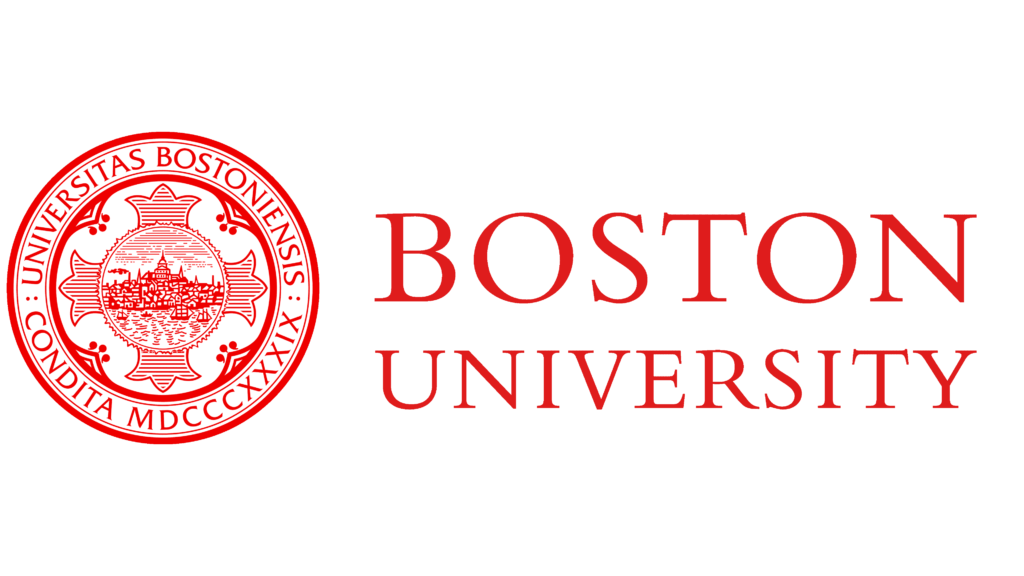 Boston University offers a Master of Science in Enterprise Risk Management on campus, online, and blended. The university also offers a graduate certificate in enterprise risk management on campus, online, and blended. For more than three decades, Boston University's Metropolitan College (MET) has been offering flexible, part-time degree and certificate programs in the areas of business and management. Students can now pursue their degree programs fully online so that they can work around their work and family schedules. The master's degree in enterprise risk management program focuses on insightful, practical, and adaptable knowledge. Students will have the tools and skills they need to advance in their current careers or to begin in new positions.
2. Cambridge College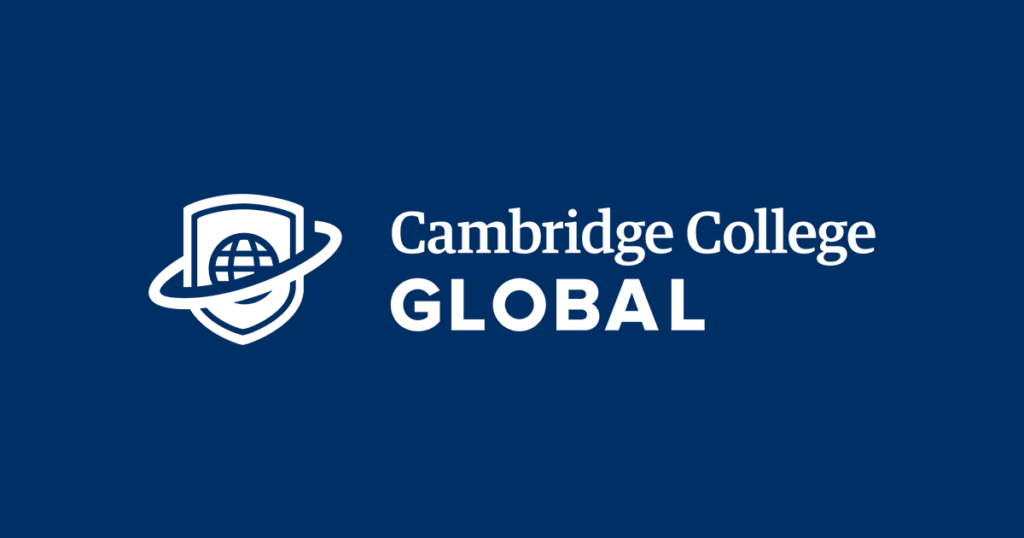 The Master of Science in Risk Management and Insurance (MSRMI at Cambridge College was created to provide students with an in-depth knowledge of the principles of risk management and the insurance industry as a whole. Graduates will be able to analyze, identify, and manage risk for companies, individuals, and organizations by using a variety of different strategies and tools. Some of those include learning the ends and outs have property, health, life, and liability insurance. Students will complete 10 courses, which include seven core courses, two foundational courses, and the MSRMI Capstone.
3. Florida State University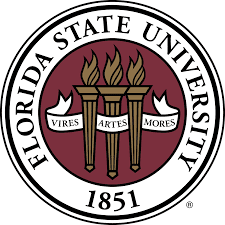 The master of science in risk management and insurance from Florida State University will allow students to further develop their ability to analyze issues facing today's insurance professionals. Some of these issues include legal, ethical, financial, and global concerns. The program will teach students to analyze these issues from a variety of different perspectives. It will also help students develop their critical thinking skills and enhance the discipline they need to succeed in today's risk management and insurance market. All 33 credit hours of the program can be completed online, which allows students much more flexibility while they work and attend school.
4. NC State University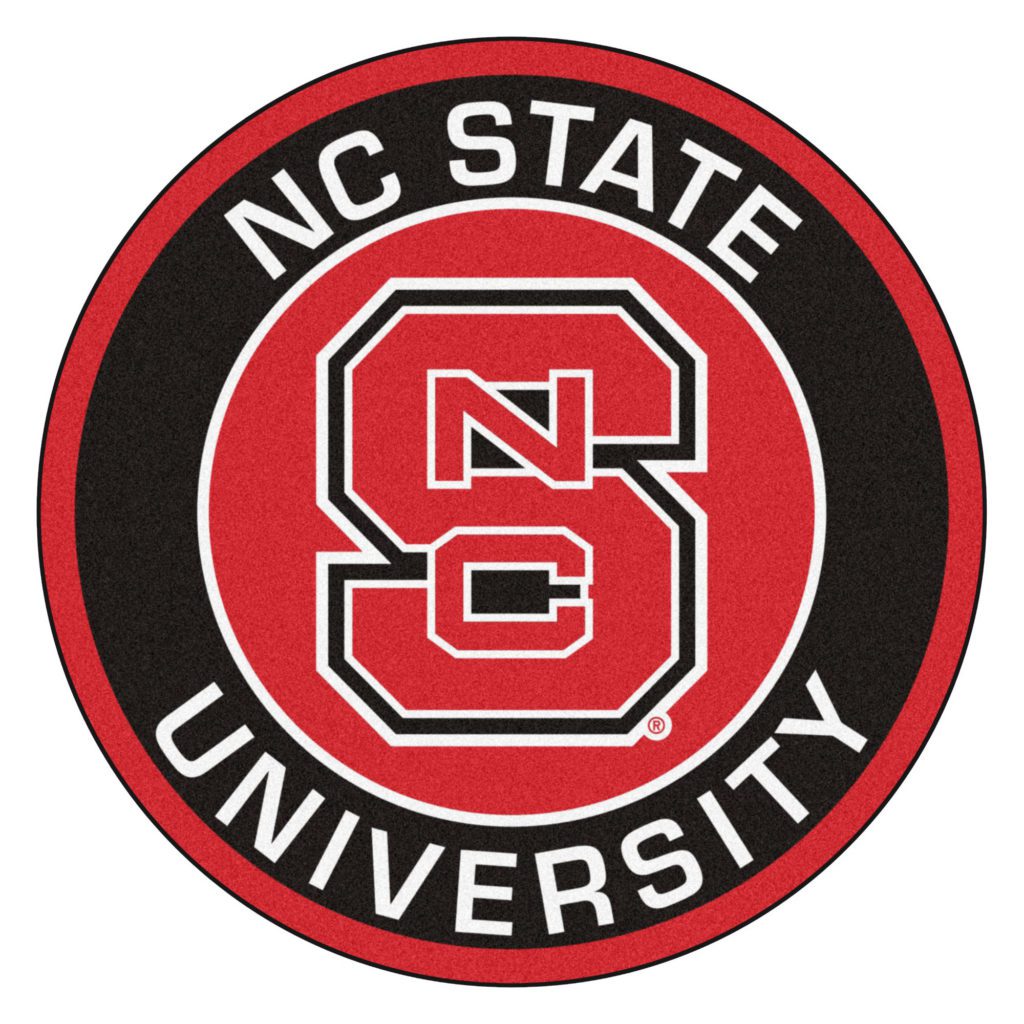 The Poole College of Management's Master of Management, Risk and Analytics concentration (MRA) at North Carolina State University will provide students with the skills they need for strategic leadership roles. They will have exceptional risk management and analytical skills upon graduation. Businesses value these skills, along with critical thinking and data analysis skills, to provide information about potential risks so that they develop successful strategic plans. The current curriculum is new and innovative to help students succeed in a variety of different leadership functions. The program provides them with a solid foundation of data analytics and risk management courses that can be applied to real-world activities. The program is fully online and takes 30 credit hours to complete.
5. Texas A&M University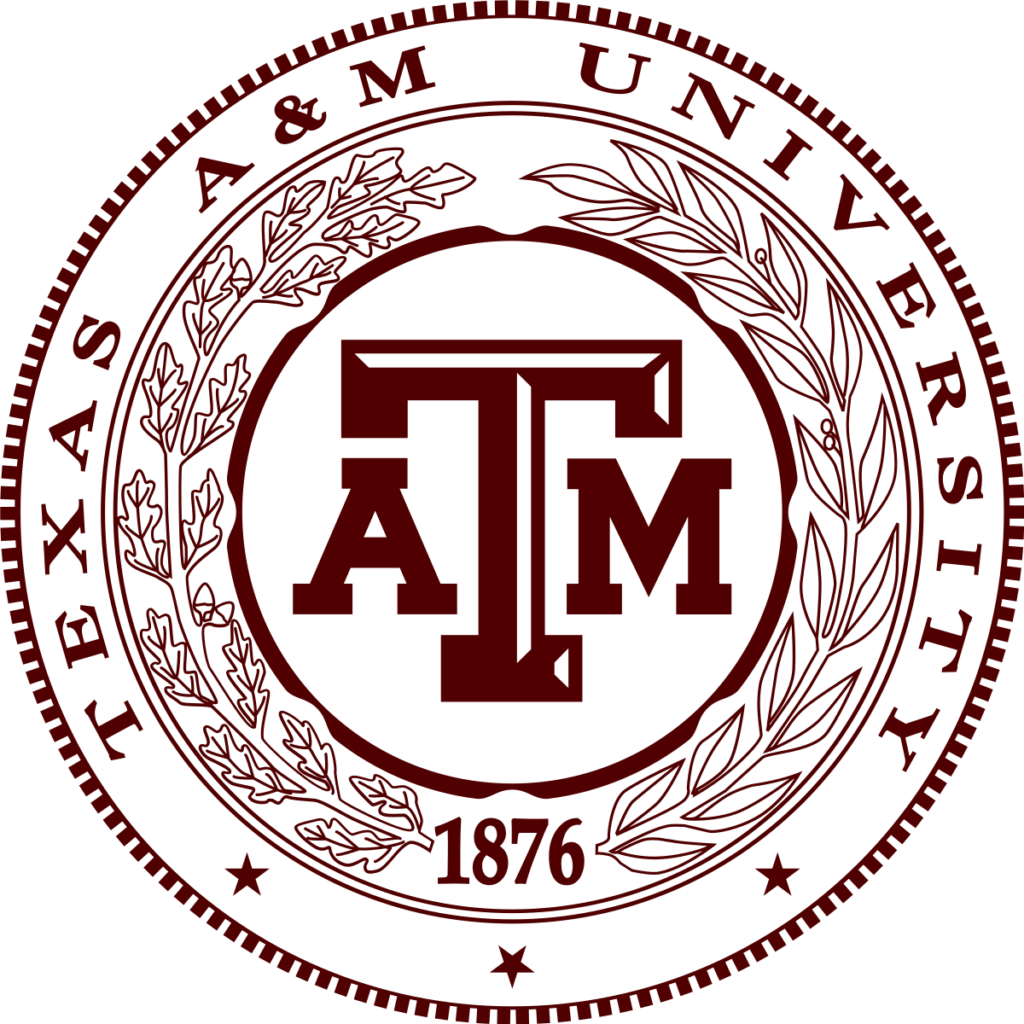 The LL.M. and MLS Risk Management Master's Degree programs at Texas A & M University will provide students with the knowledge and skills they need to be successful in the world of risk management. The field of risk management is fast-paced and deadline-driven. Students will be provided with the knowledge and skills to navigate this field successfully. The program was designed with both lawyers and non-lawyers in mind. Students will learn about legal compliance, corporate governance, fiduciary management, and more. They will be taught how to innovate, engage, and interact when they enter the field of risk management. Students will be prepared to obtain positions as:
Compliance Officer
Risk Specialist
Intelligence Research Specialist
Fraud/Anti-Money Laundering Analyst
Asset Forfeiture Manager
---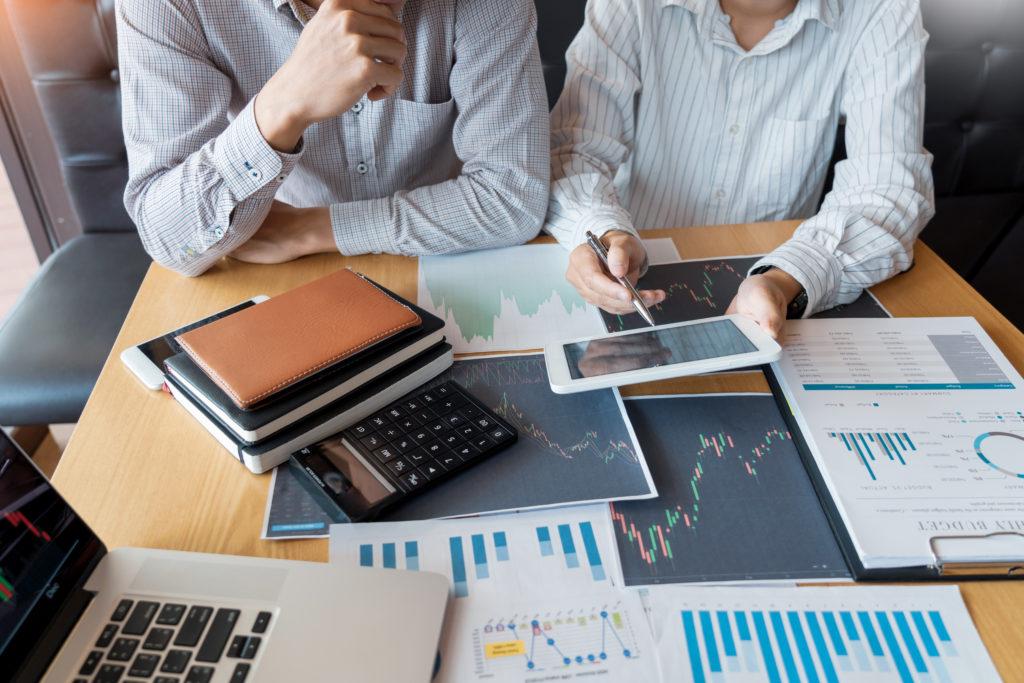 Is an Online Master's Degree in Risk Management Recognized?
An online master's degree in risk management in today's world is just as important and recognized by employers as a degree that is obtained in the traditional way. Students who embark on earning their master's degree in risk management fully online have much more flexibility with their schedules than traditional students.
An online master's degree in risk management will also allow students to take care of family responsibilities and continue working in their current positions while obtaining their degree. An online master's degree in risk management will help students be able to advance in their careers or become good candidates for new positions in the future.
A master's degree is recognized by other colleges as long as the program is completed through an accredited university or college. This will allow students to continue their education if they choose. They can then earn their doctorate or Ph.D. in specialized areas of risk management. Students can also obtain a variety of different certifications in certain areas of the risk management field. Many of those programs can also be completed online.
Is An Online Master's in Risk Management Difficult?
An online master's degree in risk management can be difficult for some students since it is a very complex area of study. There are many different types of risk for companies, businesses, and organizations. Some of those include security, compliance, financial, and operational. Students entering into a master's degree program will need to specialize in certain areas of risk management.
A major part of the role of a risk manager is to constantly study, learn, implement, and adapt new rules and regulations that need to be put in place for a certain company, business, or organization. Basically, risk managers need to be very proactive in a lot of different areas.
Related: