There is a worldwide staffing crisis in Cybersecurity that can be closed by employing more women in information and cybersecurity. In the United States alone, the field is understaffed by approximately one million workers. This number is expected to grow as demand is expected to increase dramatically for the foreseeable future. Increasing the percentage of females in cybersecurity one way to solve the problem.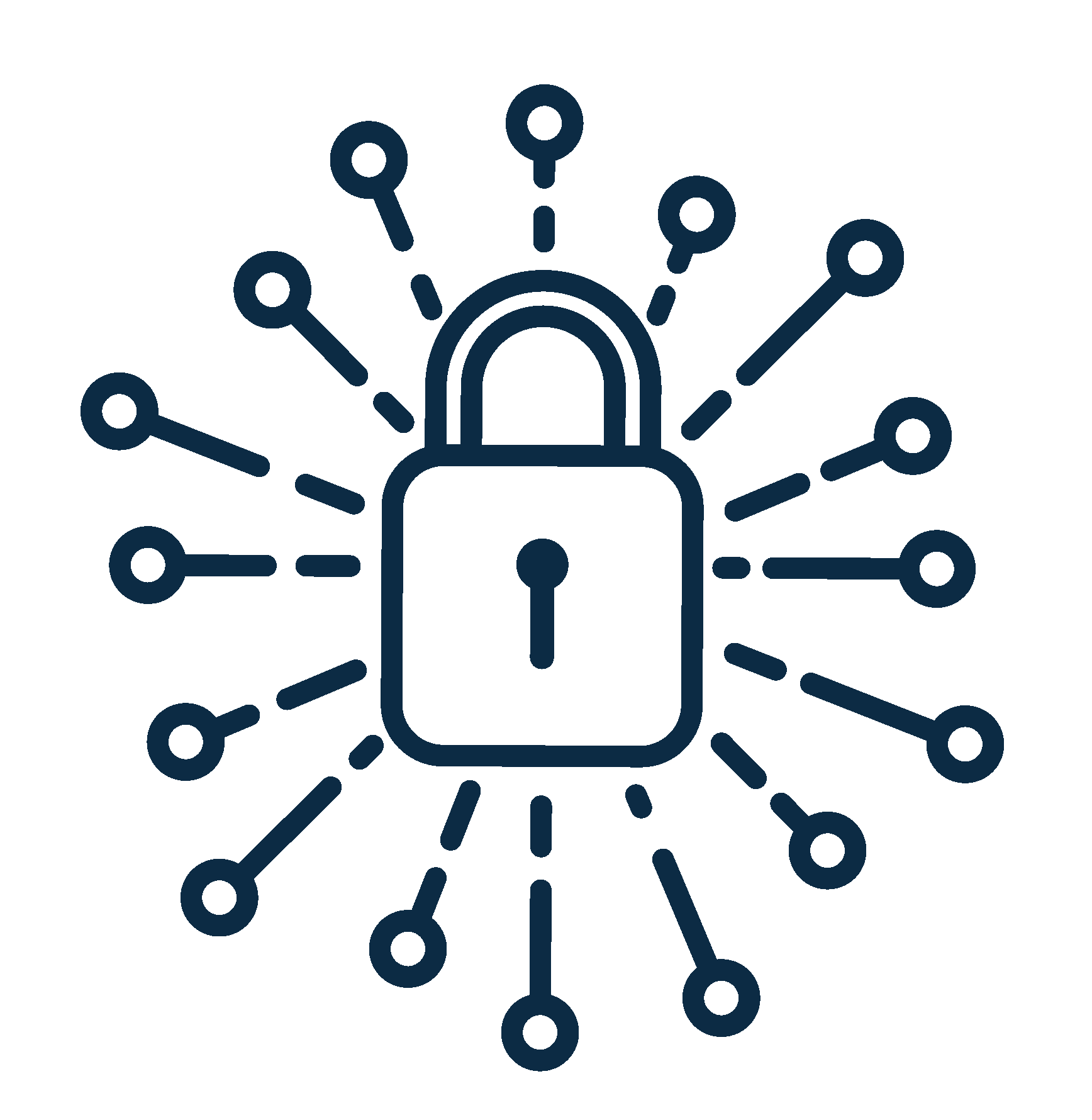 What is Cybersecurity?
Cybersecurity, also called Information Security, or InfoSec for short, is the body of practices, processes, and technologies designed to protect data and networks from attacks and unauthorized access. Cybersecurity professionals work to protect and defend computer systems against cyber attacks. These attacks can be minor breaches or large-scale attacks affecting billions of users and costing millions of dollars.
Recent threats have included attempts to influence elections and disrupt infrastructure. In March 2021, the head of the U.S. Cyber Command testified about more than twenty-four known threats to the U.S elections in 2020. The water supply of Oldsmar, Florida, was targeted in February 2021. Hackers breached a remote access system and attempted to poison the city water supply.
Worldwide, corporations and governments have steadily increased their use and reliance on technology to collect, analyze, and store data. This increased use has led to a rise in the number of cyber-crimes. The more society relies on technology and digitalization, the more vulnerable we are to cyber-attacks.
---
What Jobs in Cybersecurity Are in Demand?
These cybersecurity jobs typically have high salaries and require a Bachelor's Degree in Cybersecurity for an entry-level position. A Master's Degree in Cybersecurity will quality you for higher pay and career advancement.
Information Security Managers create and implement security measures in an organization. Information Security Managers are needed in the areas of insurance, finance, and computer systems design. An Information Security Manager is responsible for protecting an organization's computers, networks, and data against computer viruses and security breaches.
Information Assurance Engineers are part of a team of security specialists designated to protect an organization's data. They create security systems that ensure the integrity and accessibility of data. These systems keep private information away from unauthorized users. They also safeguard it from modifications or destruction and ensure it is available to authorized users in a dependable way. The main focus of information assurance engineers is guaranteeing the security, quality, and retrievability of this data.
I.T. Security Consultants help companies or organizations improve their information security. Security consultants identify vulnerabilities in the computer security of a company or organization and then strengthen the weaknesses.
Information Security Specialists carry out cybersecurity tasks for a company. This Information Security Specialists role is for someone who wants to work directly on computer security.
Information Security Analyst is responsible for a company's cybersecurity policies. They can also be in charge of putting the company strategies in place.
---
What is the Job of a Cybersecurity Analysts?
A primary duty of Cybersecurity Analysts is to create their organization's disaster recovery plan to follow in an emergency. These disaster recovery plans provide the IT department with a plan for continued operation or plan to restore proper IT functioning after a disaster. The disaster recovery plan also includes preventive measures such as regularly copying and transferring data to an offsite location.
Cybersecurity Analysts also research new security technology to decide what will most effectively protect their organization. They must stay up to date on the latest methods attackers use to infiltrate computer systems. The disaster recovery plans are continually tested to ensure they remain effective.
Other typical duties of Cybersecurity analysts include:
Monitor their organization's networks for security breaches.
Investigate security violations when they occur.
Protect sensitive information using data encryption programs and firewalls.
Prepare damage reports on security breaches.
Conduct penetration testing by simulating attacks to look for system vulnerabilities before they can be exploited.
Research the latest information technology (IT) security trends.
---
Why is there an Underrepresentation of Women in Cybersecurity?
The Cybersecurity professional organization, ISC2 reports that the percentage of female workers is currently about 24% of the overall cybersecurity workforce. This gender imbalance in cybersecurity for women may cause some to not want to enter this male-dominated field. This cycle of inequality begins in our educational system and continues into the workplace.
Inequality begins in the classroom. One reason females are less likely to study science, technology, engineering and math (STEM) subjects in school is that they are not encouraged in these areas as much as males. STEM subjects have historically had the gender stereotype of of being more "male". This perception and lack of encouragement has a direct link to fewer girls choosing these subjects in high school and in college.
A lack of female STEM teachers as role models also plays a part. A recent UNC Charlotte and Duke University study found that white female students who attend a high school with a high proportion of female STEM teachers are more likely to choose a STEM degree path in college. More female STEM teachers are needed in our classrooms to be role models for girls who are interested in STEM career paths.
Inequality is continues in the workplace. A well known internal report from Hewlett Packard showed that men apply for a job or promotion when they meet around 60% of the qualifications, and women only apply if they meet close to 100% of the qualifications. These figures have widely been interpreted as women lacking confidence but could also be interpreted as men being highly overconfident.
Another study on the gender gap in the Harvard computer science program measuring reported skill confidence. It found equal confidence levels in women with 8 years of experience and men with 0-1 years of experience. These differences in the interpretation of skill levels are vastly different. Most commentaries on this subject are written to let women know how to be more like men – more confident, less timid. Few sources report on how men could be more like women.
---
Why Do We Need More Women in Cybersecurity?
The understaffed Cybersecurity workforce in the United States needs more workers. The hole in this workforce is not like in other occupations. It presents an actual national security threat to our country. We need more women in this field mainly because we need more workers.
We also need more women in Cybersecurity to balance and diversify the workforce. Women offer viewpoints and perspectives that are underrepresented in a field dominated by men. These perspectives can be critical in addressing cyber risks. Most of us have watched the popular show Criminal Minds and are familiar with the famous tagline, "To catch a criminal, you have to think like one." Cybercriminals come from every walk of life, background, and location in the world. To combat these cyber criminals, we need an equally diverse cybersecurity workforce. We need more women, more minorities, and more points of view.
---
How can Men Help Women in the Cybersecurity Field?
Men working in the cybersecurity sector play a role in making the cybersecurity industry a better place for women to work. Men can help women by becoming allies. Engaging with women in the workplace creates a path to overcoming sexism and inequality. Everyone can turn a blind eye to problems that don't affect them. Getting more women into cybersecurity is good for the women and also helps the organizations employing them.
Here are some ways men can be better allies to women in their workplace:
Men need to understand their privilege. Having male privilege means that men possess an unearned advantage in society over women simply because they were born male. Most men don't contemplate how it may feel to be female.
Ask women about their experiences. Talk to women about how they experience the workplace. You may be surprised about the things you learn.
Men need to stand up for women. Have you ever been in a meeting or a group gathering and heard someone call a grown woman a "girl"? Did you say anything about it? Would you like to be called a "boy" at work? Start listening, really listening, to the language used towards your female coworkers. When you hear something wrong, correct it, and stand up for your female coworkers.
---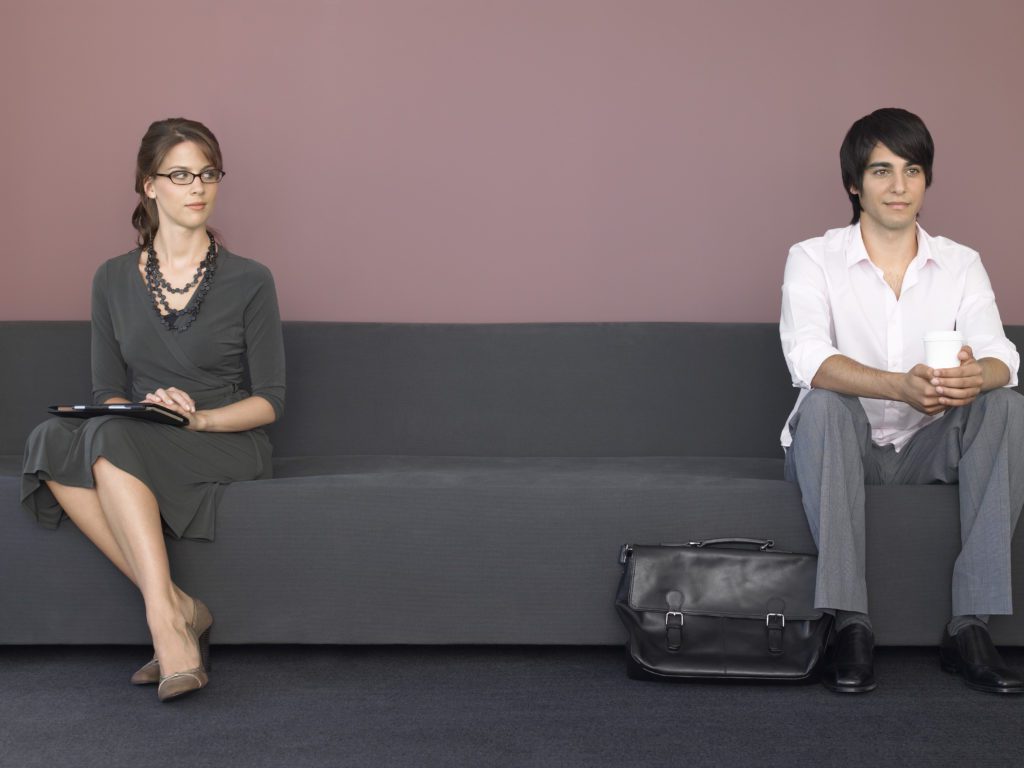 What is Being Done to Recruit Women in Cybersecurity?
One cybersecurity recruiter with a prominent presence is the U.S. government. Although it also recruits men they are a significant female recruiter in cybersecurity. The National Initiative for Cybersecurity Careers and Studies (NICCS), a part of the Cybersecurity and Infrastructure Security Agency, is an online resource for cybersecurity information and training providers throughout the Nation. The U.S Department of Defense is actively recruiting young women and retired women veterans into its cybersecurity workforce.
Some of the other groups working to recruit more women in Cybersecurity include Women in CyberSecurity, the WomenTech Network, Women's Society of Cyberjutsu (WSC), SANS Women's Immersion Academy, CybHER, Coding Girls, Code Like a Girl, and even the Girl Scouts. These groups are all working to empower women and help them find success in the cybersecurity field.
Women in CyberSecurity(WiCyS)
The Women in CyberSecurity (WiCyS) is an organization dedicated to building a network of women in cybersecurity. Members come from the industry and academia to share knowledge. The annual WiCyS conference is considered the flagship conference for women in cybersecurity and worth checking out!
WomenTech Network
The WomenTech Network is a global network of women who work in tech or are interested in tech careers. The organization promotes gender diversity in tech industries by hosting events in North America and Europe that provide a place for professionals to connect with hiring managers from tech companies and startups. The annual WomenTech Global Conference (WTGC) women in cybersecurity conference is a great place to network with women working in cybersecurity.
Women's Society of Cyberjutsu (WSC)
The Women's Society of Cyberjutsu (WSC) is a non-profit organization that focuses on helping women enter and advance into careers in the cybersecurity field. WSC's provides education, training, mentoring, and networking opportunities. women in cybersecurity conference
SANS Women's Immersion Academy
The SANS Women's Immersion Academy provides an accelerated training program for women. The program, a part of the SANS Institute, gives women the ability to launch a career in Cybersecurity.
CybHER
CybHER is an organization that encourages girls to enter the cybersecurity field and works to change the perception of women in cybersecurity. It provides social media groups and STEM event presentations to K–12 girls to introduce them to Cybersecurity and encourage them to consider it as a career path. With sponsorship from the NSA, CybHer also offered a free summer camp in June 2019 for 6th–9th grade girls hosted at Dakota State University.
Coding Girls
Coding Girls is an organization that seeks to promote more women in technology. A primary focus is encouraging teenage girls to learn to code and become role models for the next generation.
Code Like A Girl
Code Like A Girl is another global initiative for women in technology. The mission of Code Like a Girl is to change perceptions of females in tech and encourage women to consider careers in technology from all age groups and walks of life. Through its online publication, Code Like A Girl shares positive stories about tech women role models, advice on teaching coding, and coding how-tos.
Girl Scouts of the USA
Girl Scouts of the USA, a non-profit organization started in 1912, helps girls build self-confidence and character and gain skills to navigate the world. Girls earn badges for completing small programs. Early girl scout badges included first aid, housekeeping, and metal arts! The organization with 1.8 million girl members has had a strong push in the last decade to encourage STEM. It now has three successive Girl Scout Cybersecurity Badges offered at all age levels. This may seem like a small step to bring more women to cybersecurity. But, the Girl Scouts is an organization that is accessible to almost all American girls.
"It was the confidence I developed as a young Girl Scout that gave me the courage to do something that not a lot of girls were doing at the time. In my case, it was engineering; for this generation of girls, it will be cybersecurity."

– SYLVIA ACEVEDO, CEO, GIRL SCOUTS OF THE USA
---
Are there Scholarships for Women in Cybersecurity?
There are quite a few scholarships in cybersecurity and we have highlighted some of the best ones for women. This list of scholarships is not exhaustive and we encourage all students to do their own research on available women in cybersecurity scholarships.
CyberCorps: Scholarship for Service
The U.S. Government will pay for your education in return for service defending America's Cyberspace. The CyberCorps: Scholarship for Service program provides cybersecurity scholarships for undergraduate and graduate students in studying at participating institutions. This scholarship is not just for women, but women and minorities are encouraged to apply. After graduation, recipients must work for the U.S. Government for a period equal to the scholarship length.
The scholarship components include:
Up to 3 years of support for undergraduate and graduate education.
Academic-year stipends of $25,000 per year for undergraduate students.
Academic-year stipends of $34,000 per year for graduate students.
Professional allowance of $6,000 for SFS Job Fair and other travel, professional certification.
Participation in job fairs in Washington, D.C.
Post-graduation government service requirement for a period equivalent to the length of scholarship.
(ISC)² Women's Cybersecurity Scholarships
Through the Center for Cyber Safety and Education, ICS offers up to ten annual scholarships between $1,000 to $6,000. The scholarships are for women studying for a Bachelor's Degree in Cybersecurity or Master's Degree in Cybersecurity. The scholarships were created to inspire women to join the field of Cyber and Information Security. Two other scholarships offered by ISC to both women and men are the (ISC)² Graduate Cybersecurity Scholarship and the (ISC)² Undergraduate Cybersecurity Scholarship.
Raytheon Scholarship
Through the Center for Cyber Safety and Education, Raytheon offers one annual scholarship for a women in cybersecurity. The scholarship recipient must be a High School Senior, Undergraduate Student, or Graduate Student. They must also be a U.S. Citizen and be pursuing a degree with a cybersecurity focus.
The scholarship components include:
$10,000 Scholarship to be applied to tuition, fees, books and required electronics.
Award may be used for Fall, Spring or Summer Semesters.
A (ISC)2 Certification Education Package: One (ISC)2 certification exam voucher, Hard copy or digital study materials, Practice exams.
(ISC)2 Direct training seminar.
First year membership fees paid upon passing the exam and becoming endorsed.
CybHER Scholarships
CybHER offers scholarships for students at Dakoda State University with a mission to educate women in Cybersecurity and increase diversity in the cybersecurity field.
Scholarships for Women Studying Information Security (SWSIS)
The SWSIS program provides scholarships for women in cybersecurity at the formative stages of their careers studying to earn their Bachelor's Degree or Master's Degree. The current scholarships are for up to $10,000.
SANS Women's Immersion Academy
The SANS Women's Immersion Academy training is a scholarship-based program for women. Applicants must be U.S. citizens or permanent legal residents and in their senior year in college enrolled in a field related to computers or other technical STEM subjects.
KNOWBE4 Women In Cybersecurity Scholarship
The KnowBe4 Women's Scholarship is given to one individual a year and includes a package of cybersecurity scholarship benefits. The current recipients receive a $10,000 tuition scholarship and up to $3,000 for on-campus housing.
---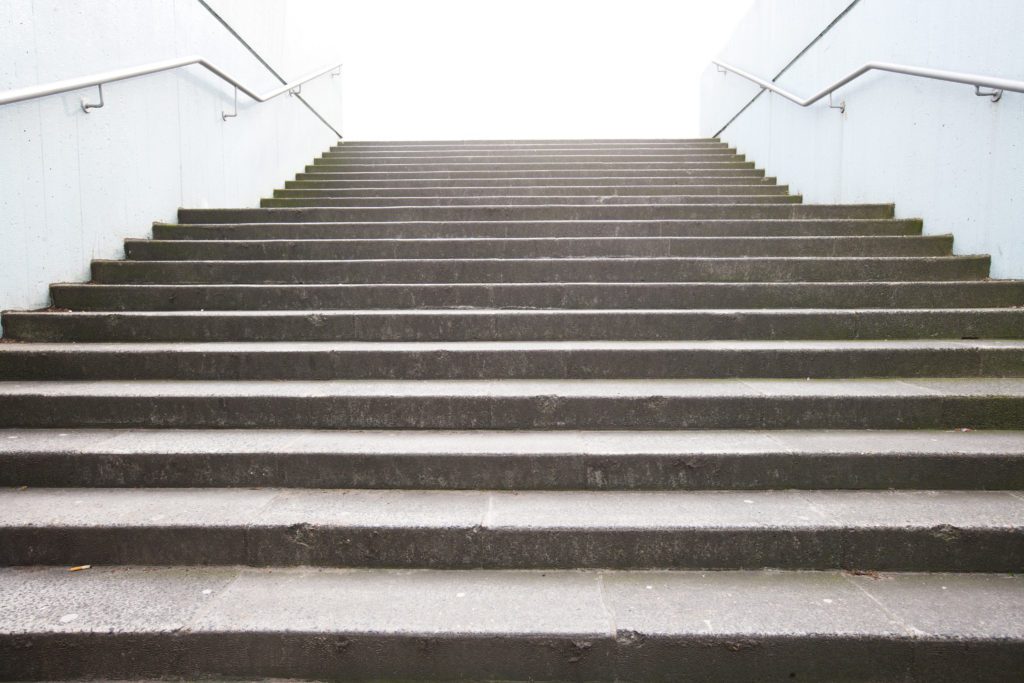 Why is Cybersecurity a good career path for women?
Cybersecurity has Good Job Security
Demand for Cybersecurity Analysts continues to be very high, making job security strong. The U.S. Bureau of Labor expects cybersecurity employment to grow much faster than average, increasing 31% from 2019 to 2029. As hacker attacks increase, so will the need for cybersecurity analysts to stop them.
Cybersecurity Salaries are High
A career in Cybersecurity pays well. The annual salary for cybersecurity analysts in May 2020 was $103,590. This is an excellent salary for a Bachelor's Degree in Cybersecurity. The earning potential goes up with a Master's Degree in Cybersecurity.
Cybersecurity Offers Incentives for Women
The system that kept women out is changing. It is an excellent opportunity for women to take advantage of the new incentives created to attract them to a career in cybersecurity. Many of the programs and scholarships already discussed were designed to attract and promote women in this male-dominated industry. These are great programs that can offer substantial assistance for students.
Government agencies and private businesses have recognized the lack of diversity in cybersecurity. Many are actively seeking to increase the percentage of women in the industry. Companies moving to diversify their cybersecurity departments are eager to hire more women. A diverse workforce drives innovation and is excellent for a company's image.
Equality for Women
Women are underrepresented in cybersecurity which creates a climate that deters women from joining the field. To change the industry's dynamic, more women need to enter the field. Beyond being a great job, women interested in this industry should think about their impact on equality for women. Cybersecurity an excellent career path for females who want to help break down gender stereotypes and be role models for others hoping to enter the field.
---
Women are a Crucial Part of the Future of Cybersecurity.
The cybersecurity industry is understaffed and women are under-employed in the field. Increasing the percentage of women in cybersecurity is a fast way to supply the workers needed to fill the staffing gap in cybersecurity. Incentives have been created to help women enter the field of cybersecurity. There are numerous scholarships for women in cybersecurity and women in cybersecurity conferences to attend. Cybersecurity is for women who want to help break down stereotypes and protect the country from cyber-attacks.
Top 10 Online Cybersecurity Master's Degrees
Top 10 Online Cybersecurity Bachelor's Degrees