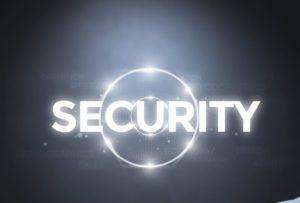 Cybersecurity jobs with an associate's degree include many entry-level roles in the government and private sectors in information security.
Cybersecurity jobs are plentiful at all degree levels of education! Advances in technology have increased our use of computing, cloud storage, and sharing information over networks. Because we use technology for almost everything, our risk of being the victim of a cyber-attack grows in unison with our online presence.
Cyber threats come in a lot of forms. Popular ones include identity theft and also ransom of information. Additionally, the increased use of technology has created cybersecurity jobs in every sector where we use the internet. Do you buy groceries online and use your credit card? Or, maybe you bank and pay bills online? All of the businesses where we interact online require cybersecurity professionals.
Why Get an Associate's Degree in Cybersecurity?
Students in a two-year cybersecurity program will learn a broad range of basic industry skills and also concepts. For example, most programs teach how to install security software, monitor networks for security breaches, and respond to cyber-attacks. 
With an online associate degree in Cybersecurity, you can obtain an entry-level cybersecurity job. You can also earn credit towards a four-year degree should you want to continue your education.
---
What Are The Best Entry-Level Cybersecurity Jobs?
The BLS reports that most cybersecurity jobs require a bachelor's degree. This requirement may have been true for a long time. However, there are thousands of unfilled cybersecurity jobs. And there are plenty of jobs you can secure with no degree or an associate's degree in cybersecurity. And these entry-level cybersecurity jobs include:
Cybersecurity Associate
Cyberthreat Analyst
Cybersecurity Penetration Tester
Cybersecurity Associate
A Cybersecurity Associate helps companies protect their data from potential attacks. They review a company's systems and also determine where a possible attack could occur. 
Cybersecurity Associate salary: $76,461 (ZipRecruiter Estimate)
Cyberthreat Analyst/Information Security Analyst
A Cyberthreat Analyst, also called an Information Security Analyst, protects a company's data networks. Additionally, they monitor, analyze, and resolve a company's online security incidents. Some conduct penetration tests to pinpoint vulnerabilities and then develop best practice procedures for preventing cyberattacks. And others identify potential computer security issues and implement secure software, policies, and procedures to prevent them. When cyberattacks occur, they review the situation and determine an actual threat to the company.
Job Outlook: 31% increase from 2019 to 2029
Median Salary: $103,590 (BLS)
Cybersecurity Penetration Tester
A Cybersecurity Penetration Tester is also called an ethical hacker. The penetration tester skills include simulating a cyberattack and attempting to hack into a company's computer systems on purpose. They attempt a security breach as if they were a hacker so they can expose vulnerabilities. If any security weaknesses are discovered, they fix them. Penetration testers are employed by healthcare companies, the government, and also private businesses. 
Cybersecurity Penetration Tester salary: $76,237 (estimate from ZipRecruiter)
---
How Can You Continue Your Cybersecurity Education Past an Associate Degree?
Once you have landed a job in cybersecurity and have some work experience, you may be interested in continuing your education. Certifications and advanced degrees can help you earn more money and possibly get a promotion to a leadership position in the field.
Cybersecurity Certifications:
Cybersecurity certifications can be earned from third-party educators. Professionals use certifications to indicate skill and knowledge in a particular area. Most certifications can be earned in three to nine months and have a final exam that tests proficiency. Many employers insist that applicants hold specific certifications to be able to be considered for a job. Some of these certifications include certified information systems security professional, certified ethical hacker, and CompTIA Security+.
Bachelor's Degree:
A bachelor's degree in cybersecurity typically takes four years to complete. If you earn an associate's degree in cyber security, you will have completed two years of your bachelor's degree. Students with an associate degree usually need two additional years of education to finish their bachelor's degree.
Master's Degree:
You can enroll in a Master's Degree in Cybersecurity after you have earned a Bachelor's Degree in Cybersecurity or a related field. A master's program is usually two additional years of education after a bachelor's degree. In addition, some programs have specializations that focus on needed skill sets, and many programs have online options.
---
Finding Your Career in Cybersecurity
Cybersecurity jobs are available worldwide, and professionals in this career can live in many places and find a job or work remotely and live anywhere. An associate's degree in cybersecurity will give you the skills to enter the field. Additionally, the salary is a good return on the investment of two years of education.
---
Related: