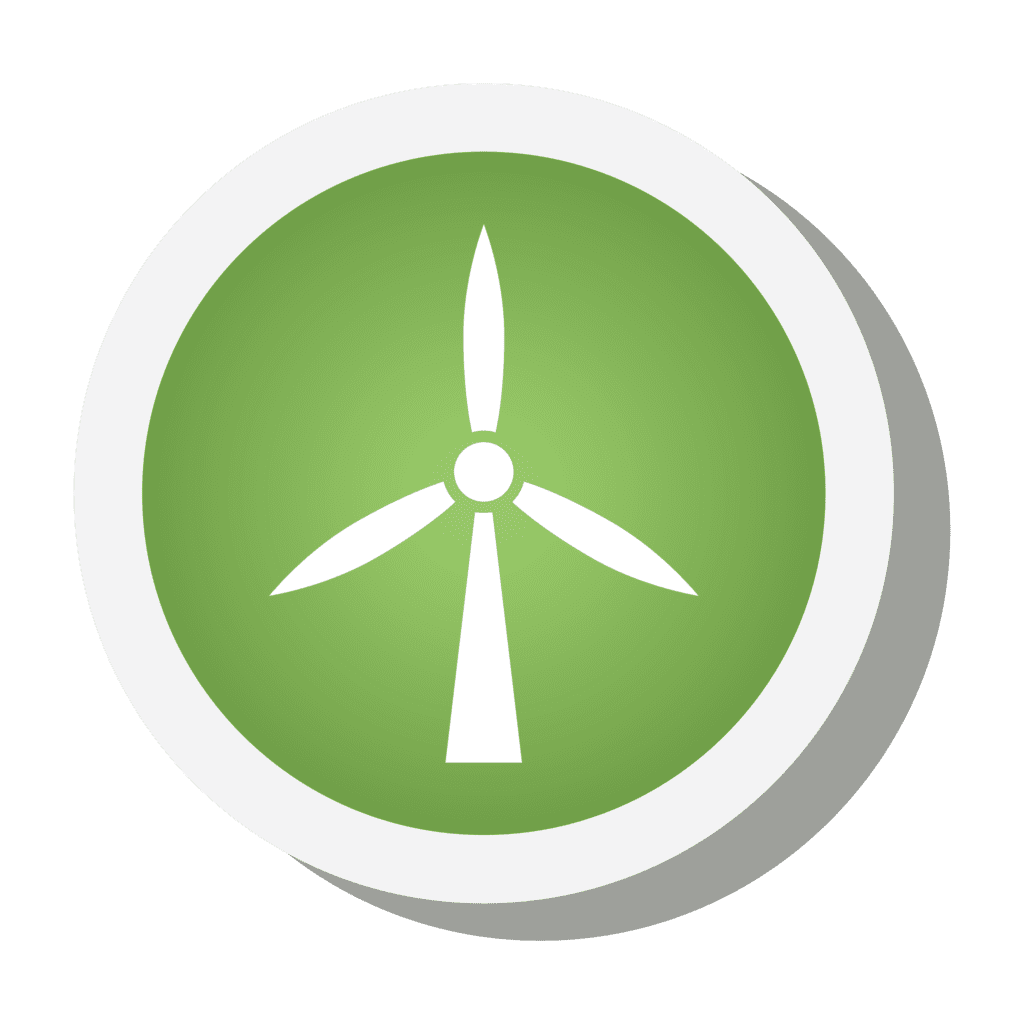 Wind Technician jobs you can do with a certificate in wind energy include maintenance, repairs, and also some installation of wind turbines
Wind power is the third-largest source of electricity in the US with around 65,000 working wind turbines. As the world battles climate change, many more qualified wind energy technicians will be needed to work in this growing field of sustainable energy. If this field interests you, check out the Top 10 Online Programs For Wind Energy Technicians.
---
What is a Wind Energy Technician?
Wind Energy Technicians are also referred to as Wind Turbine Technicians and Windtechs. They maintain and sometimes install wind turbines. Wind turbines are large windmill-like devices that convert wind energy into electricity.
Most wind turbine service technicians work full time and often travel to wind farms, usually in rural areas. Windtechs also take turns being on call to handle emergencies during non-business hours. Some areas of the country have more jobs than others, so employment opportunities will vary across the US. Currently, the states with the most wind turbines are Kansas, Iowa, Texas, Oklahoma, and Illinois. 
| Overview: | Wind Energy Technician/Wind Turbine Technician/Windtech |
| --- | --- |
| Education: | High school diploma, technical school certificate, or associate's degree |
| Skills: | physically fit, comfortable with heights, strong communicator, problem-solving skills |
| Salary: | $56,230 per year reported 2020 median pay* |
| Outlook: | 61% jobs growth from 2019-2029* |
| | Source: U.S. Bureau of Labor Statistics |
Wind Energy Technician, Wind Turbine Technician, Windtech Job Summary
---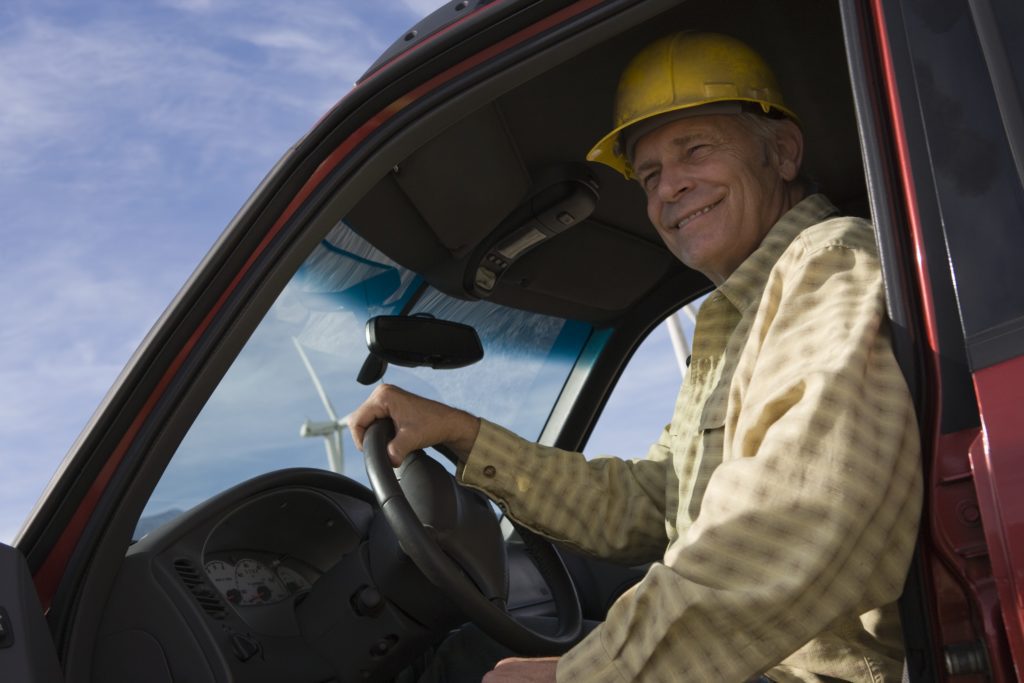 ---
What Qualities and Skills Do You Need to Become a Wind Energy Technician?
Windtechs need to be at least 18 years of age. Other essential qualities for wind turbine technicians are good communication skills, detail-oriented, and good mechanical skills.
You may be wondering if being a wind turbine technician dangerous. The honest answer is yes, it can be. However, while it is not a job for the faint of heart, the wind industry also has some of the best safety training programs in the world.  
Being comfortable with heights is one of the essential qualities of a wind turbine technician! Wind turbines are as high as 300 feet, and wind energy technicians should be comfortable with heights, climbing, and working outdoors. In addition, the wind turbine technician job is physical, and you need to have good strength and stamina.
Additionally, wind turbine technicians should be comfortable working in marine environments. More wind farms and going up over the water and wind techs will need to be able to climb 300 feet over the ocean and travel out to the turbines over the water. If all of this sounds exciting, this may be the perfect job for you!
---
What Education Do You Need to Become a Wind Energy Technician?
Windtechs need to be at least 18 years of age and have a high school diploma. Most wind turbine service technicians learn their trade by attending a wind turbine technician school or a community college. In addition, they will complete a Certificate in Wind Energy Technology or earn an Associate's Degree in Wind Energy Technology. Windtechs also receive on-the-job wind turbine technician training.
---
What Training Do You Need to Become a Windtech?
In addition to the trade school coursework, windtechs typically work as apprentices and receive on-the-job training for about a year with an employer. In addition, safety training for wind energy technicians is mandatory and robust. Most have certifications in rescue, safety, first aid, and CPR.
---
How Long Does it Take to Become a Wind Turbine Technician?
The coursework to earn a Wind Turbine Technician Certificate can take three weeks to a year. An associate degree takes two years to earn. The on-the-job training for most Windtechs is about twelve months.
---
What Job Prospects are Available if You Have a Wind Energy Technician Certificate?
Suppose you are wondering how to get a job working on wind turbines. In that case, there are entry-level wind turbine technician jobs that require no experience. And, there are many higher-level wind turbine jobs you can get after you obtain some certifications. The job opportunities vary from state to state because wind farms are in states on the coast or on the plains.
Below are the basic job descriptions of a few of the wind energy technician jobs available. In addition to the salary, most employers offer a comprehensive benefits package with medical insurance, paid time off, retirement plans, a per diem for food and lodging.
| Job | Description | Pay |
| --- | --- | --- |
| Wind Turbine Apprentice Technician | Wind Turbine Technician Apprentice is an entry-level job with no wind turbine experience. The requirements are a high school diploma, a driver's license, and passing a drug test. | $17-$20/hr |
| Wind Turbine Technician | Wind Turbine Technicians generally have at least one year of operational wind power experience. They should know all aspects of wind turbine components and operations and current safety certifications. | $40,000 |
| Wind Turbine Travel Technician | Wind Turbine Travel Technicians have met all the criteria for the Wind Turbine Technician, and travel is often 90-100% of the time performing field services for various turbines. | $45,000 |
| Wind Composite Blade Technician | A Wind Composite Blade Technician is responsible for the internal and external inspections, defect analysis, and repairs of wind turbine blades, spinners, and nacelles. | $46,000 |
| Wind Asset Site Manager | Wind Asset Site Managers are responsible for the day-to-day activities of a wind farm or group of wind farms. | $95,000 |
Wind Energy Technician Job Descriptions
---
How Much Does a Wind Energy Turbine Technician Make?
The mean salary of a wind turbine technician in 2020 was $56,230. It fell in the range of $40,000 to $83,500. The top industries for wind turbine technician salaries in 2020 were:
| Industry | Salary |
| --- | --- |
| Professional, scientific, and technical services | $60,840 |
| Electric power generation | $60,160 |
| Utility system construction | $52,600 |
| Repair and maintenance | $52,070 |
---
Is a Wind Energy Turbine Technician a Good Career? 
Wind Turbine Service Technician employment is growing at a rate much faster than other occupations. Improvements in wind turbine design have reduced the cost of wind power generation in recent years. Additionally, the 2021 Biden Administration Clean Energy Initiatives & Job Creation will create thousands of wind energy jobs in the coming years. These workers will support new offshore wind projects. As a result, wind turbine tech job prospects are expected to be excellent.
---
Wind Energy Technician Resources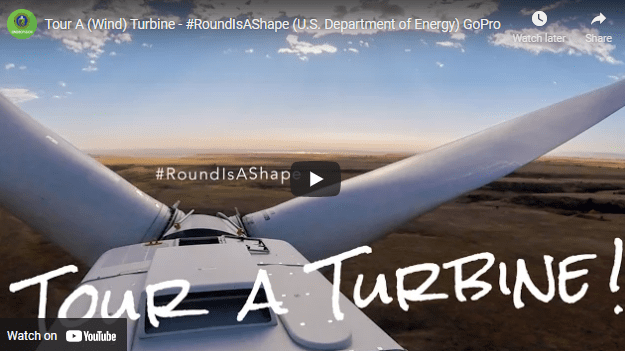 Tour a wind turbine at the National Wind Technology Center in Golden, CO with two windtechs, Simon and Andy. Video posted on the U.S. Department of Energy Office of Energy Efficiency and Renewable Energy website.
---
Your Career as a Wind Energy Technician
With the rapid growth of the wind energy sector, jobs in wind energy are secure for the foreseeable future. Windtechs make great money, and Wind Energy Technicians are in demand! If you are interested in a career in the wind or sustainable energy, start today with an Online Program for Wind Energy Technicians.
---
Related: