Teachers bring a hand-on approach to learning when they walk into a classroom. They teach their students how to understand abstract concepts, finding solutions to problems, and develop critical thinking skills. Teachers help their students to conduct science projects, create lesson plans, teach children in developing who they are individually, and communicate with parents or guardians on the progress of their children. For students in a bachelor's degree program in education, they typically will be learning courses for elementary aged children, teaching children from Kindergarten through sixth grade; however some school districts may go up to eighth grade.
Earning an online Bachelor's in Education degree opens many career opportunities. All states do require at least a BS or BA in elementary education, meet the minimum requirement of the states GPA, and pass a background check. Having a teacher certification is also required in most states. According to the Bureau of Labor Statistics, the number of teaching positions in the United States is expected to grow by 3 percent by 2028. For those who have the heart to teach, the patience to understand, and ability to engage young children, then earning an education degree is for you. Below features our Top Ten online Bachelor's in Education programs for 2020. 

---
1. Drexel University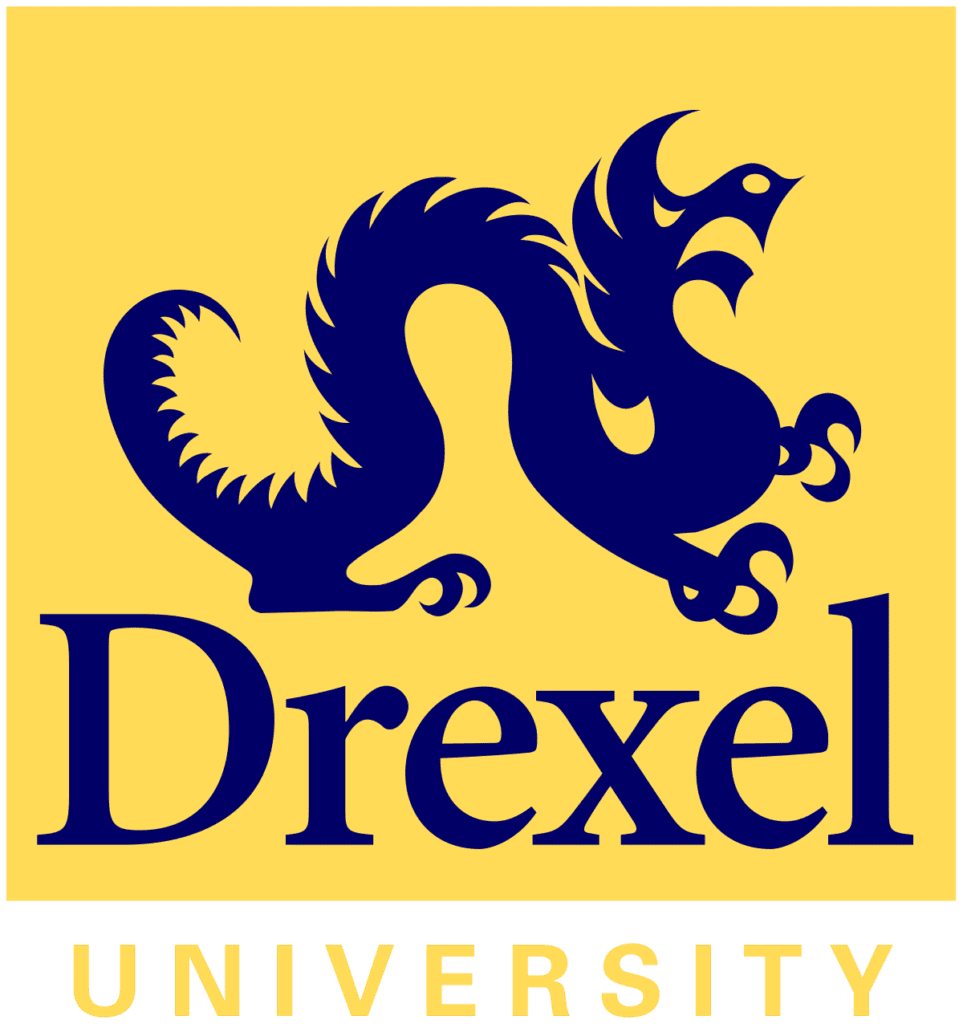 The BS in Education at Drexel University offers a 180-credit hour program that can be completed in four years.  The purpose of the degree program is to prepare students in Pre-K through elementary instruction and teach the skills and knowledge needed to become an effective teacher in the classroom. The courses will cover child development, early intervention, math foundations, and language development. Two concentrations are offered to students, the special education and early childhood education specializations.. The University's online elementary teaching degree is among the 150 degrees and certifications provided at the school. Drexel University is a private institution, providing a low student to faculty ratio with an affordable tuition cost to most students.   The BS in Education at Drexel is approved by the Pennsylvania Department of Education. The Coursework in the program meets the state certification preparation standards. Drexel University has been offering accredited online programs since 1996.  
Program Length: 2.5-4 years, depending on transfer credits. 180 quarter credits required. 10-term program.
---
2. University of Illinois Springfield
The University of Illinois in Springfield offers the BA in Elementary Education to students ready to start a career in teaching at the elementary or secondary levels. The program is an inquiry-based approach to teaching and learning.  Students will learn the foundations of American Education, child development, educational psychology, and exceptional childhood courses. Clinical practices are required and online students should make a time commitment to study for approximately eight to ten hours each week. The bs in education course program fulfills the ECCE Engagement Experience requirement. Credit hour requirements at the University of Illinois will include: Clinical practice-12, method courses-13, core courses-9, introductory courses-12-15. In order to graduate from the program, students must meet the entrance requirements and fulfill the same sequence of courses that candidates seeking the Elementary Major or the Secondary Minor does. Students need to hold a GPA of 2.75 on all coursework to graduate. 
Program Length: Clinical practice-12, method courses-13, core courses-9, introductory courses-12-15; total credits-46-49. 
---
3. University of North Carolina at Wilmington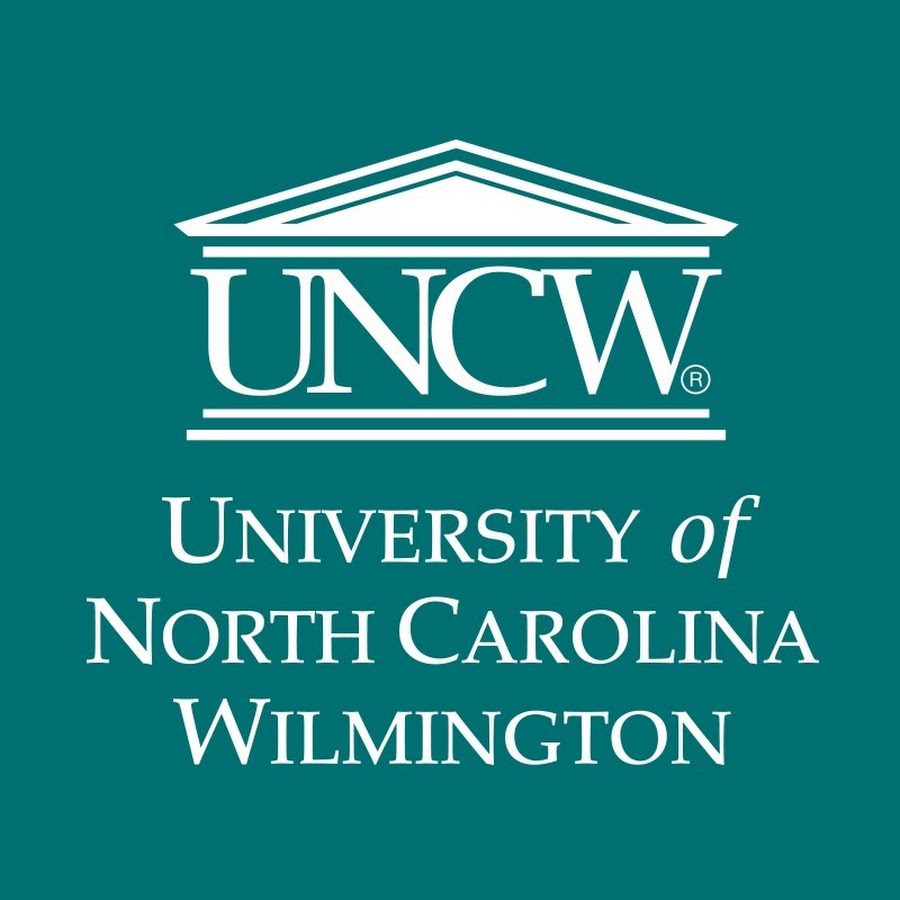 The University of North Carolina offers an online BA in Elementary Education to students, specifically designed for Distance learning. The undergraduate program will prepare future teachers in teaching the love of learning to Kindergarten children and up to sixth grade. The BS in Education provides students in teaching a wide range of subjects, integrating field experience, and offering several concentrations to advance their skills and knowledge of education. Concentrations available include behavioral studies, English as a Second Language, early childhood, fine arts, international studies, language arts, math and technology, science and health, and social studies. Interested in higher education? The University of North Carolina  also offers a masters in school administration, instructional technology, and education leadership degree options. The BS in Education ranks at #8 of the best online bachelors in elementary education programs on the US News and World report. By providing online programs, the University's Onslow Extension Site offers many opportunities to working adults, single parent homes, and military students and families. 
Program length: 120 credits. 
---
4. Mayville State University   

The BSEd in Elementary Education at Mayville State University offers an excellent and comprehensive program for students striving to become exceptional teachers. The program provides a combination of flexibility and affordability in the course load by offering both evening and online options. Some courses are available through the use of IVN (the Interactive Video Network). This option is a great advantage for online working adults and students who need a flexible schedule. Specializations are also available, which include reading, special education, and early childhood. The BS program is accredited by the Council for the Accreditation of Educator Preparation (CAEP) and is among the best bachelors in elementary education online programs in the state. The University does require that prospective students in the program provide any college transcripts from other accredited institutions, complete and clear a full background check, pass the required state-specific entrance exams, and meet the required GPA. Mayville State University is among the most affordable online colleges, according to onlineu.org.
---
5. Mississippi State University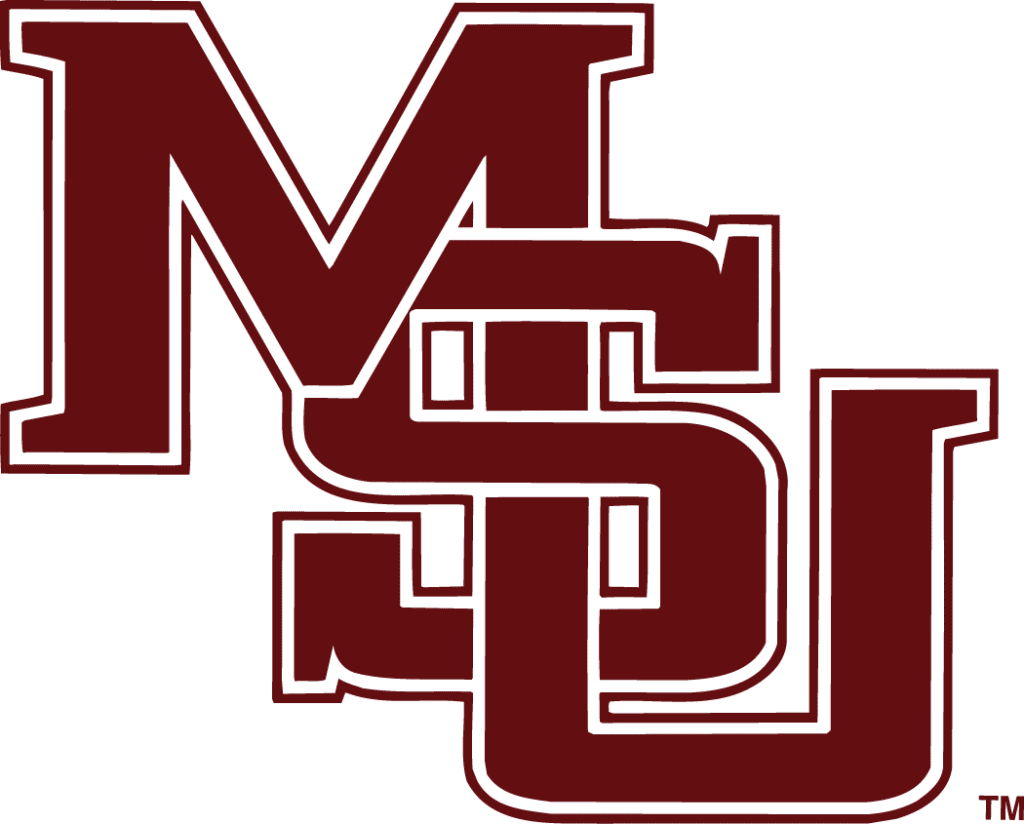 The BS in Elementary Education at Mississippi State University offers an online option with courses concentrated in early childhood education. The program is designed for future teachers that have a desire to teach both elementary and middle-school aged curriculums. The bs in elementary education program is available for either fall or spring enrollment, with some core courses taken during the summer. Athis education degree allows the student some flexibility in scheduling their classes as well. In addition, students will be introduced to teaching internships as the approach the last year of their studies in the bs in education degree; the field experience will be taken in their local elementary or middle school district. Although the program is online, as a graduate of the program, you can only be licensed to teach within the state of Mississippi. The bs in education at MSU is accredited by the Southern Association of Colleges and Schools Commission on Colleges. The accreditation is awarded toward the bachelors, masters, specialist, and doctoral degrees.  
Program length: Field Experiences: depending on blocks (grade concentration) for example, 20 hours =K-3rd, 45 hrs.=4th-8th, 120 hrs.=2nd-8th. 
---
6. East Carolina University   

The East Carolina University's BS in Elementary Education degree offers prospective future teachers an affordable, online degree option, part of Partnership Teach of the College of Education department. Many students of the program transfer in from the local community college to complete their four-year degree at ECU in less than two years. The University provides concentration opportunities within the BS in Education program. The four concentrations consist of elementary education, middle grades education, or special education. The BS in Elementary education program is one of the best online bachelors in elementary education degree programs for the state of North Carolina. The ECU provides small student to faculty ratios and a reduced tuition cost compared to other private or public Universities in North Carolina. To complete the program students need to Have the ability to take up to ten semester hours per term with summer classes as well. Scholarship options are available. 
Program Length: 120 credits, including 28 professional studies. 
---
7. University of South Carolina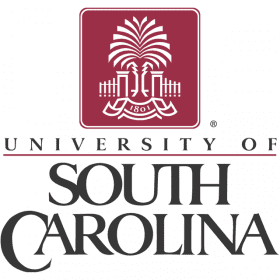 University of South Carolina's BA in Elementary Education prepares future teachers for a career that enriches the student's desire to teach children kindergarten to sixth grade. The curriculum teaches educators on how to engage children in exploration, learning, and analyzing information through data instruction. The courses combine both online learning with field and clinical experiences. Several start dates are available, providing flexible schedules for prospective students. The program requires that students finish thirty-six hours of coursework before applying for the online bs in education degree. The online BS in Elementary Education at Palmetto College is issued by USC Columbia. Required courses include Issues and Trends in Teaching and Learning, Schools in Communities, Introduction to Exceptional Children, and Seminar on Teaching. USC's online elementary teaching degree is one of the best online programs according to bestcolleges.com.
Program Length: two and a half to three years, 120-126 credit hours. Online required credits: 62 hours; GPA requirement: 2.5 to enter, 2.75 needed before progression into upper level courses.
---
8. Wichita State University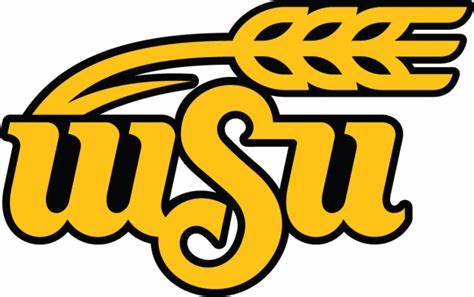 Wichita State University's Bachelor of Arts in Education offers two concentrated options:early childhood education and elementary education. Early childhood education is designed for undergraduates that plan to teach birth-third grade and elementary education will cover grades K – Sixth. The undergraduate program provides an online curriculum that engages students in an integrated outline of coursework, designed to prepare graduates for positive career outcomes and advancement in the field of teaching. The BA in Education program provides outstanding student support, leadership opportunities, and a generous transfer credit acceptance; all at an affordable tuition rate. The full program is 120 credits and can be completed in three years or less. WSU offers over 200 programs in a wide range of fields that allows students pursue a progressive career.  All undergraduates in the program will be eligible for the English for Speakers of Other Languages (ESOL) endorsement.
---
9. Western Governors University   

The BA in Elementary Education at Western Governors University offers an accredited teaching degree for passionate educators who want to make a difference in the lives of young minds. The program includes forty courses that will touch on the foundations of teaching, diversity in the classroom, and effective teaching methods. WGU's education program also prepares students with demonstration teaching; a twelve to twenty- week course with an in-classroom experience with a supervised and experienced teacher. Preclinical courses are also included. Once graduated, students of the BA in Elementary Education will meet the licensure requirements in all fifty states. The total credits of the program is 120, with 28 transferrable credits. The BS in Education degree is accredited by the Association for Childhood Education International (ACEI). WGU makes the education degree convenient, flexible, and affordable to most students, allowing them to complete the full program within three years. 
Program Length: 36 months, 120 credits 
---
10. LeTourneau University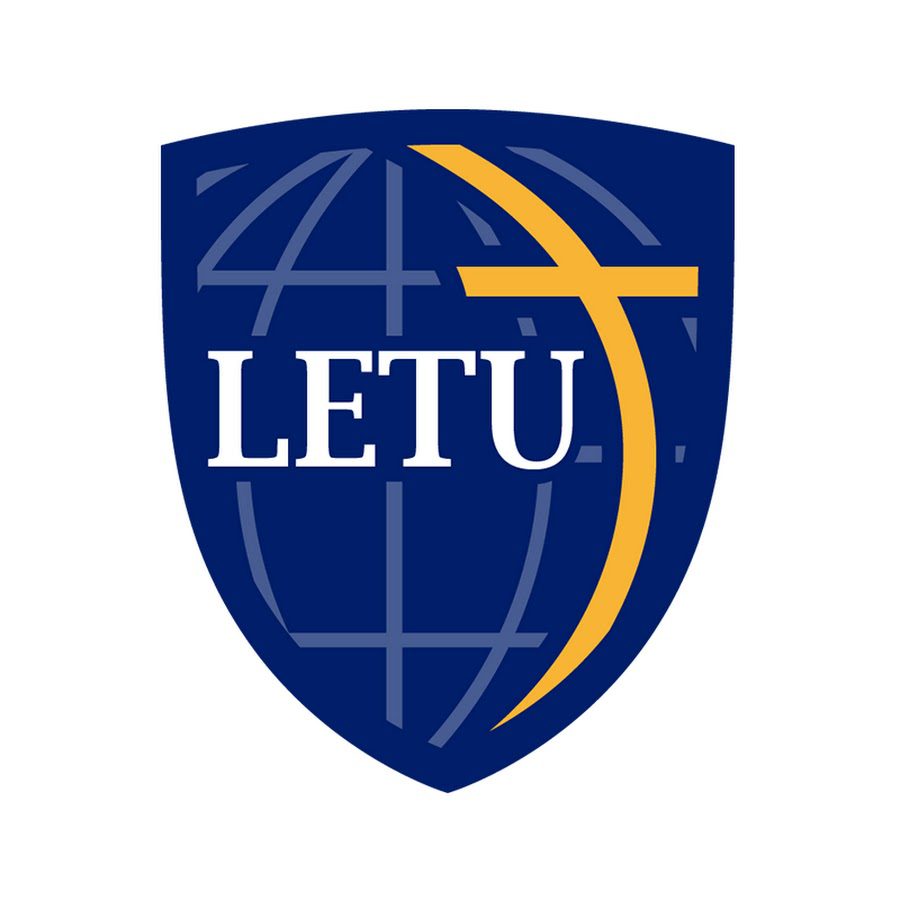 LeTourneau University's BS in Interdisciplinary Studies program provides students with a two-option degree; Early Childhood-6th Grade program and the 4th-8th Grade program. The online program is made up of sixty credits and prepares future teachers for the Texas teacher certification. Students at LeTourneau University will gain field experience from the start of their freshman year and throughout their college experience. For the student taking the 4th-8th grade program option, the student must choose from three concentrations: math/science, language arts/social studies, or the 4th-8th grade generist. Courses in the program may include Teaching the Middle School Student, Applications of Technology, Planning and Assessment, and Human Growth and Development. Letourneau University is a bible-based school with a goal to impact the world every day by providing hands-on learning through small classroom settings and highly qualified instructors. The school's main focus is working to build stronger communities.
Program Length: 122 total credits, with 60 core courses. 
---
Job Outlook and Salary for Teachers with an Online Elementary Teaching Degree.
Deciding to become an elementary teacher provides several career paths for the graduate of the bs or ba in education graduate. Graduates can find work in either elementary, intermediate, or middle school facilities with the degree. However, there are other possibilities than just the school system. Childcare counselors, special education teachers, family social workers, and preschool teachers are also options for graduates with a BA or BS education degree. Some career degrees may require more advanced training or education. Field experience or an internship is most often part of the elementary education degree program.

The job market for elementary education teachers has increased over the past decade. According to the BLS, the median wage is now $58,230 annually; as of May 2018. However, the salary increases with graduates that have added a concentration or specialty to the existing BS or BA education degree. For example, becoming a special education teacher may raise your annual wage close to $60,000 annually. For kindergarten teachers, without special education the wage was $55,470 back in May 2018. However, it is possible to earn $95,270. According to the site, private schools pay elementary or secondary teachers slightly less than local or public schools.