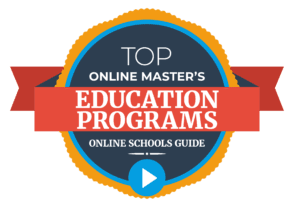 The top online Master's in Education programs help graduates develop teaching skills and portfolios to become leaders in the education system.
Earning a master's degree in education is a challenging yet rewarding opportunity for current teachers and administrators. The best online master's in education programs require one to three years of study, with options in several concentration fields. Many master's degrees are available entirely online. However, some may be in the Hybrid format.  Depending on the college, some programs are full-time or part-time.
---
How We Ranked the Top Online Master's in Education Programs
The Online Schools Guide editors found schools offering online or hybrid master's degrees in Education. We then ranked the programs based on cost, reputation, and future salary. Below are the top ten online master's in education programs. 
---
1. Texas A&M University

The Department of Teaching, Learning & Culture at Texas A & M University offers an online Master of Science in Education degree. This program trains leaders in today's schools, both nationally and globally. There are both campus and online MEd programs with concentrations and other certifications. Most require students to complete 30 to 36 credits. The online specializations focus on:
Reading and Literacy (Online)
Urban Education (Online)
Science, Technology, Engineering & Math (Online)
The University has several campuses, one in College Station, which comprises a diverse student body with many cultures and an emphasis on human development. Texas A & M University provides one of the best online Education master's programs in Texas. The TAMU's College of Teaching, Learning, and Culture has educated over 1,000 undergraduates and almost 500 Graduates.
Program Duration: 30-36 credits, Two years or less.
---
2. Purdue University Global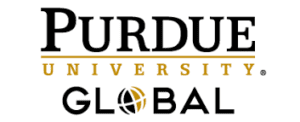 The MSEd program at Purdue University Global offers up to four online concentration options. The programs are designed to assist trained teachers who desire to improve their teaching abilities and skills by focusing on leadership, professional development, and mentoring the young minds of tomorrow.
Each degree concentration provides forty-six to fifty-four credits and is taught by academic professionals in Education. Most courses are taught online. However, some offer the Hybrid option. Purdue's concentrations include the MSEd in Applied Behavior Analysis, Curriculum & Instruction, Learning Design Technology, or Special Education.
Purdue University Global offers 200 programs, including accelerated degree options and various concentrations. The school's online programs allow serving military members to take courses, providing them with a strong balance between education, duty, and career. The University is rich in diversity and community outreach.  
Program duration: 46 to 54 credits, two to three years.
---
3. University of Florida

The University of Florida offers the MEd graduate degree program in nine concentrations. Each is uniquely comprised of academic instruction that prepares the student to become a leader in today's teaching field. Students can choose from multiple specializations.
Curriculum Instruction
Educational Leadership
Educational Technology
Higher Education Administration
Reading Education
Program Evaluation
Special Education
Student Personnel in Higher Education
Teacher Leadership
The University of Florida's MEd programs strives to focus on STEM education and be the best in world-class talent in mathematics and science to develop skilled and educated individuals. 
UF holds a few rankings, including number two in the U.S. News & World Report rankings of America's Best Online Graduate Education Programs. UF is known to have a low student-to-faculty ratio. The college is located in Gainesville and has had over 5,000 students enrolled in one year and provides 382 online courses for graduates. 
Program duration: credits vary on concentration, and the timeline is about two years. 
---
4. University of Massachusettes Global   

The University of Massachusettes Global offers an MAE degree program with multiple online education concentrations. This program fits the specific needs of students with a heart for teaching and leadership. Most of the MA in Education degrees are available online.
However, some may come in the format of Hybrid programs. Below are the online Master of Arts in Education (MAE) concentrations. 
Educational Administration
Curriculum and Instruction
Autism
Teaching and Learning
Instructional Technology
Early Childhood Education
As graduates of the MAE programs, students will learn to develop expert knowledge in teaching and instruction that employers are looking for in candidates. By earning an MAE, students will also be better prepared for the education field and earn a higher salary than just obtaining the primary BA in Education degree.
UMass, located in Irvine, has provided program degrees since 1958. The college offers twenty degrees in business, psychology, public administration, education, or other fields. The school also provides over ninety career paths for students and adult learners to explore. UMass offers one of the best online education master's programs nationwide. 
Program Duration: varies on specialization. 12 to 24 months 
---
5. North Carolina State University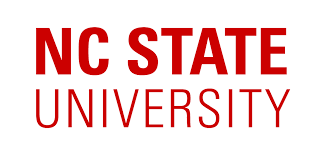 The Master's Programs in Education at North Carolina State University offer online learning at a reduced tuition cost to many students to accommodate their needs for higher learning.
The M.Ed. graduate programs are intended for students who desire to pursue a career in Teaching and build a better tomorrow in young Americans for today's future. Course specializations include Adult and Community College Education, Clinical Mental Health Counseling, College Counseling, and Student Development, Learning Design and Technology, Mathematics Education, School Counseling, Science Education, Technology Education, and Training and Development.
The University has several goals in providing academic excellence for all undergraduates and graduate students. NC State's College of Education offers three academic departments for students to achieve optimal success in their education degrees. In addition, the college also encourages students to seek employment opportunities using their job posting page for updated jobs within the school and throughout the NC State University community. 
Program Duration: varies; on average, it may take two to three years. Students take one course in the Summer and two in Fall and Spring. 
---
6. George Mason University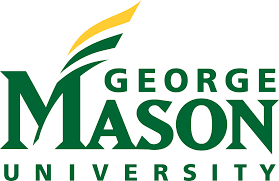 Mason University offers five online master's degree programs and several graduate certificates through the College of Education and Human Development. The concentrations focus on advanced studies in teaching and learning.
Some programs require a five-week summer session. The program credits will vary on which concentration a student chooses. However, most are thirty credits in length. Some courses in the MEd programs focus on cultural diversity in the classroom, defining giftedness, and teaching students on problem-based learning techniques. For example, the courses in the reading literacy concentration will help future teachers to develop an understanding of literacy and learn strategies in assessment and instruction when preparing to become Reading Specialists.
The MEd program's tuition costs are affordable to most students. However, some eligible Virginia state residents may apply for the 15% PreK-12 VA Educators Discount. 
Program Duration: 30- 33 credits
---
7. Clemson University

The MEd in Teaching and Learning at Clemson University has ranked as number one of the best online graduate education programs for the past three years. The course is for PK-12 educators and prepares each student for academic success in just eighteen months.
Clemson University offers up to four MEd concentrations.
Effective and Reflective Teaching
Experiential Learning for Early Childhood
Instructional Coaching,
STEAM.
Clemson is known for affordability as well. The University is in the ranks of one of the top 30 public universities providing the MEd degree program.
Many Clemson Graduates will find employment within six months after graduation. Courses in the program provide flexible scheduling. However, organization is key for students in keeping up with deadlines. Though classes are available online to anyone anywhere, the school does offer the SC Teacher Incentive to in-state residents: South Carolina Teacher Incentive reduces tuition by 10% for all in-state SC K-12 teachers or leaders.
Program Duration: 30 credits, 18-24 months.
---
8. Michigan State University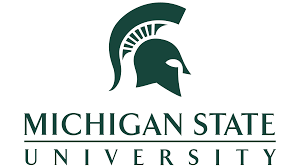 Michigan State University offers eight online concentrations for graduates interested in advanced studies in the MEd program. Students are taught by over 900 professional educators who are experts in the education field. Some may be classroom teachers, school administrators, coaches, and adult educators.
The concentrations available include Literacy Education, P-16 School Leadership, Science and Mathematics Education, Special Education, Technology and Learning, and Sport Leadership and Coaching. To complete the MEd program, students must take at least 30 credits. Students can take one or two concentrations focusing on selected areas as part of the MEd degree.
MSU provides graduates with a Low student-faculty ratio for more personal interaction. The University also provides affordability and flexibility to online learners. MSU stands tall on all its rankings, reflecting on its commitment to student engagement, use of innovative technology, exceptional faculty, and strength in peer connection. 
Program Duration: minimum of 30 credits.
---
9. University of Nebraska Lincoln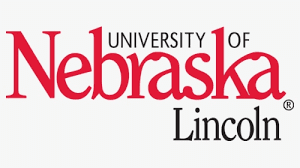 The University of Nebraska in Lincoln provides undergraduate students with a master's in Education with multiple concentration options and various certifications. The concentrations range from Early Child Education to P-12 School Leadership to Special Education.
Students learn the importance of teaching content within a real-world context and how to apply the knowledge learned by integrating it with their own young students. The programs will provide a solid understanding of teaching and instruction with confidence.
Students at the University of Nebraska will leave with skills to take on a full classroom right after graduation. The faculty at UN provides hands-on approaches with exceptional support for higher learning. The University ranks as one of the state's best online education master's programs.
Program Duration: 30-36 credits
---
10. Texas Tech University

The Master of Art in Education (MEd) degrees at Texas Tech University offer five online concentrations for graduates. The course specializations range from Special Education, Education Administration, Curriculum and Instruction, Educational Leadership, and Instructional Technology.
Each program comes with the skills and knowledge needed for the teaching field. For instance, the special education concentration will provide courses about the understanding of Autism, deaf/blindness disabilities, vision impairment, and applied behavioral analysis. Students in the MEd programs will be taught by working professionals in advanced positions in the teaching field.
Texas Tech University provides a low student-faculty ratio, with 26.6 percent of its courses with fewer than twenty students. Majors at Texas Tech University include a wide range of opportunities for students looking to earn a four-year diploma or go on to graduate school. Possible career paths are in Business, Management, Marketing, Engineering, Multi Interdisciplinary Studies, Communication, Journalism, and Human Sciences. Texas Tech University, located in Lubbock,  has over 31,000 undergraduates and a diverse student body.
Program Duration: 36 credit hours
---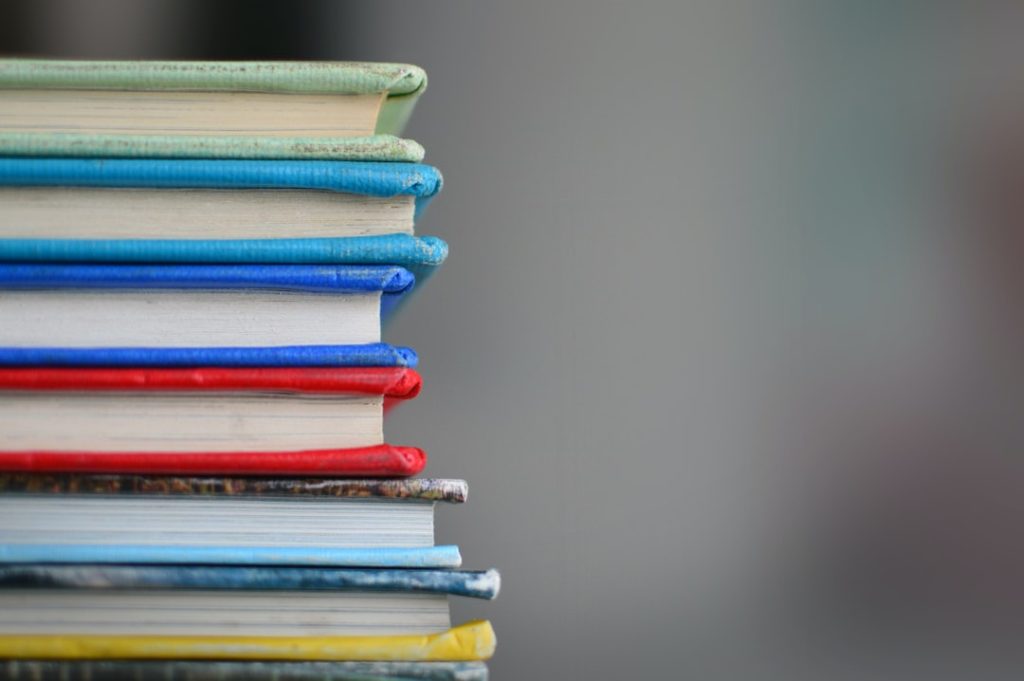 ---
Why Earn a Master's Degree in Education?
Though the online master's in education may not be required to hold a teaching certificate, it is a valuable opportunity and can benefit the graduate in their education career. Advanced learning will provide more job promotions and possible higher positions within the state board of education. Teachers typically obtain their masters in education after working for some time in teaching. 
---
Looking for the Best Online Education Master's Programs
As a student, you will find many schools with similar opportunities for higher learning and academic excellence throughout the nation. Looking for a college or university that provides the best programs in your field can be a challenge. Many schools provide competitive tuition, offer similar courses, and promise the best experience for your education goals.
---
What are the Admission Requirements for an Online Master in Education?
Here is some vital information when applying to an online master's program.
Minimum requirements: most master's programs require enrolling students to have a GPA of 3.0 or higher. However, there are a few that may accept a 2.5 GPA.
GRE required: not all schools will require this scoring report. However, it may be helpful to have it available and meet the minimum score required to obtain enrollment in the master's in education degree.
Letters of Recommendation: depending on the program the student chooses will determine how many letters are needed.
Personal essay or statement of purpose that the student desires to attend the master's in an education program.
Professional Teaching portfolio or resume of experiences.
---
Job Outlook with a Master's in Education
Due to the increase of current teachers on the verge of retiring, many teaching positions will be opening and available to graduate students in the education field.
Teachers who have concentrations or specializations in a specific subject may find more employment opportunities, especially in high-demand areas of mathematics, science, and English as a second language. Check out your state's Board of Education site for upcoming career positions.
Additionally, individuals with educational backgrounds can teach many topics. For example, a broad education degree paired with real estate knowledge, nursing, or even animation gives individuals a unique level of expertise.
---
Related: