The field of forensics is on the rise. There are so many new developments in DNA analysis technology and the science behind the law that experts in forensic science are more necessary than ever. The projection from the US Bureau of Labor Statistics (BLS) is that from 2016-2026 positions in forensic science will grow 17%. Another interesting statistic is that professionals in this field make more than $20,000 beyond the average worker in the United States. Many people who are already working in the field of forensics want to take their degree to the next level in order to advance their skills, income possibilities, and ability to have a bigger impact on the field.

Why get a master's degree in forensic science? Well, a bachelor's degree in the field is a great choice if you want to work as an assistant or a forensic technician. If you, however, are interested in a leadership role that can include the facilitation of teams, a masters degree in forensic science online might be the best fit for you. Generally, a program like the ones listed below will begin with a series of core courses. This can include topics like: serology, toxicology, data interpretation, or applied statistics. Candidates for this degree path are often required to gain extensive laboratory experience that includes hands on leadership skill building. So, even though all of your courses may be achieved online, there will probably be a practicum or internship requirement. The fieldwork component will train students to gather and make sense of physical evidence and learn the ins-and-outs of smoothly facilitating a team on a crime scene. Students will also learn about topics such as economic crime and digital forensics.

Maybe you are looking for a career change and want to pursue a degree path that you can accomplish while working full time? Maybe you are already working in the field and want to advance your options while using your day job as a practicum? If that is the case, studying online might be the perfect way to meet your goals and not disrupt your life too much. We have found some of the best forensic science master's degree programs online to choose from and we made a list of 10 for you to study. You have already taken the first step on your journey by reading about these advanced online programs. Good luck on the rest of your adventure.
1. Florida International University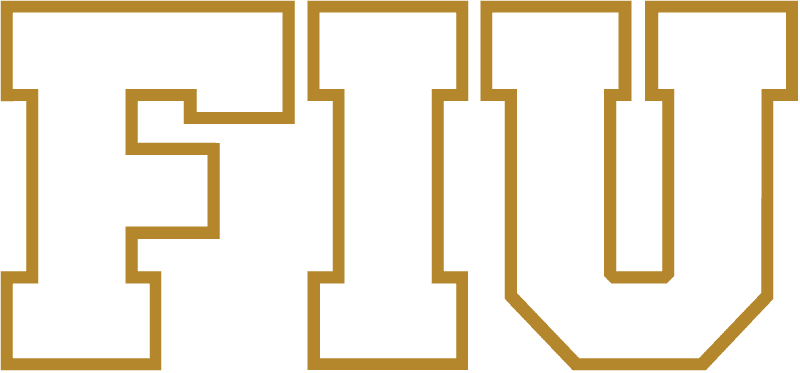 PSM in Forensic Science The International Forensic Research Institute at Florida International University and the School of Integrated Science and Humanity have collaborated on an innovative degree program that is geared towards training leaders in the field of forensics.The online Professional Science Masters in Forensic Science program synthesizes coursework in the two disciplines: management/ leadership skills and forensic science. All of the courses are offered online, however, there are also workshop style lab requirements that take place in their state-of-the-art research facilities. Students will also participate in a culminating internship that engages the skills they learned from the program. The entire course of study is 16 months in length and it is cohort based. Because all of the classes (not including workshops and capstone) are offered online, students can work full time while completing their coursework. Excellent candidates for the program include professionals already working in the industry which includes people working in state, federal, or private crime labs or law enforcement agencies.

Program Duration: 16 months
2. University of New Haven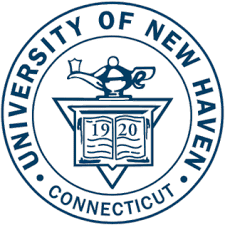 MS in Investigations The University of New Haven offers a fully Online Masters in Investigations program that brings together a variety of related disciplines.The subjects that are engaged in this course of study include digital forensics, criminal investigations and financial crimes. Students will have the opportunity to specialize in an area that piques their specific career interests. This can include: healthcare fraud, money laundering, and transnational crime. The entire program can be completed in one year. It is made up of 10 online classes; all of which can be completed in the comfort of their home or office. The faculty in the program have been recognized as some of the best in the field by a number of sources including the US News and World Report. One perk the program offers is a 30% off discount for scorn correctional officers and up to 50% off for CT based law enforcers.

Program Duration: 12 Months

3. University of Central Florida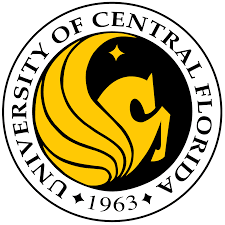 MS in Forensic Science
The University of Central Florida offers a Masters of Science in Forensic Science program that can be completed online. The only caveat to this immersive online experience is that this degree path requires several prerequisites to the program and also elective opportunities that must be completed in person. There are two options for the program: one is a thesis option that requires a lab research component which can be accomplished in either a lab where the student already works or under the direction of a faculty member; the non-thesis option is expressly designed for the student who is already a professional in a forensic laboratory. There is also what is called the Forensic Professional Concentration that requires a capstone project that a faculty member oversees. The program has different tuition rates for in state versus out of state students even though it is offered online.

Program Duration: 30-32 Credit Hours

4. DeSales University


MCJ – Investigative Forensics
DeSales University offers an in depth online Master of Criminal Justice: Investigative Forensics program. This concentration engages with the legality of criminal investigations and holds a focus specifically on violent crime. The entire course of study includes 10 required classes that must be completed in order to graduate. The subject matter of the coursework centers on the ways professionals in the forensics field collect and analyze information. Some of the distinct topics include: forensic pathology, advanced crime scene investigation, advanced criminology, and forensic science. Students can choose to complete the program on a full or part time basis. For those who are already working in the field of criminal justice, DeSales University will give you 20% off of tuition for the program.

Program Duration: 30 Credits/ 10 Classes
5. National University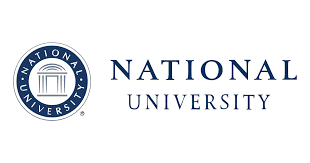 Master of Forensic Sciences
National University offers a Master of Forensic Sciences Program that can be accomplished online. This program can be beneficial for professionals that are already working in the criminal justice field and want to gain more well rounded skills, or for students who want to specifically work in the field of forensics. Participants in the program will learn in depth about human anatomy, investigating death and all of it's nuances, how to understand trauma and disease, and also how to investigate an unknown dead person. Additional skills that the curriculum covers include crime scene photography, courtroom presentation of evidence, and ethical issues related to the field of forensics. Students will have the opportunity to specialize in investigation if they choose. To qualify for this program students must have achieved an undergraduate degree in laboratory science. The classes are four weeks in length and can be completed either online or in person at their San Diego campus. National University is proudly veteran founded.

Program Duration: 54 Quarter Units

6. Saint Joseph's University

MSCJ – Intelligence and Crime Analysis
Saint Joseph's University offers a Master's Degree in Criminal Justice: Intelligence and Crime Analysis Concentration. This course of study is congruent with their 20 years record of excellence in teaching intelligence-led policing. They offer an Intelligence and Crime Analysis Concentration that is geared towards all members of law enforcement teams to gain an in depth understanding of current crime analysis methodologies. This program was meant to be flexible so those already working in this career path can continue in their full time jobs while enhancing the skills that will bring them into leadership roles. The curriculum will enable students to more effectively analyze criminal trends, data, and patterns, and use that information to stop crime from occuring in the first place. Students will get to engage with technologies that support the field of criminal justice. Specialized courses are available in the areas of: homeland security, financial crimes, and terrorism. The entire program is 30 credit hours, which includes four core courses, two electives, and four specialized courses. This program qualifies for federal financial aid when applicable.

Program Duration: 30 Credits

7. Oklahoma State University

MS in Forensic Sciences
Oklahoma State University has an in depth Center for Health Sciences, and they offer a Master of Science in Forensic Sciences program that can be achieved entirely online. This is considered the most flexible program offering within the School of Forensic Sciences at OSU. The majority of the coursework is elective based. What this means is each student will work closely with a faculty member to create a program that is in line with their academic and career goals. The program can be completed online or in-person, depending on the needs of the student. The entire course of study consists of 39 credits. The foundation of the coursework engages with all aspects of forensic science and forensic pathology including forensic victimology and forensic toxicology. Some of the classes cover theory of practice of forensic handwriting, document analysis, ethics of forensic leadership, the chemistry of explosives and so much more. Students must maintain a 3.0 to remain in good standing in the program.

Program Duration: 39 Credit Hours (self paced, but must be completed in 7 years)
8. Stevenson University

Master of Forensic Science
Stevenson University offers an Online Master of Forensic Science Program that is geared expressly towards adult professional learners. The faculty is known for having a plethora of experiences that relate to the disciplines at hand. One of the reasons people pick this program in particular is the resulting personal attention that each participant receives. It is known for offering an intimate community feel that is supportive and easy to work within. Students will choose between a chemistry or a biology focus as they relate to DNA analysis and chemical analysis of evidence. Some of the course requirements include: Physical Evidence at Crime Scenes, Serology and Immunology, and Crime Scene Investigation. Additional classes cover the underpinnings of the court of law. There will also be many opportunities for students to study in laboratories and on crime scenes to gain hands-on experience. Possible career options for graduates include: Forensic Chemist, Crime Scene Investigator, Forensic Toxicologist. The courses are offered in accelerated 8 week sessions (Spring, Summer, and Fall). Students can take one class per session and graduate in two years.

Program Duration: Two year Average

9. Saint Leo University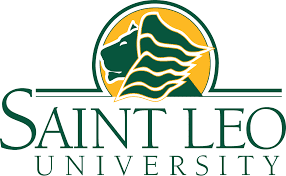 MSCJ – Forensic Science
Saint Leo University offers a Criminal Justice Forensic Science Master's Degree Program that is offered entirely online. This option is given through the distinguished College of Education and Social Services. Some of the points that will be covered in the coursework include: recognition, protection documentation and gathering of physical evidence, courtroom acceptance of new forensic technologies, crime scene investigation and management, the history of criminology and forensic science, laboratory analysis of physical evidence, death investigation, and ethical and legal issues. Degree completion requires students to successfully complete five courses in criminal justice, four courses in forensic science, and two additional electives. The program director has been nationally recognized for his leadership after completing 30 years of investigative experience.

Program Duration: 18 Credits
10. Emporia State University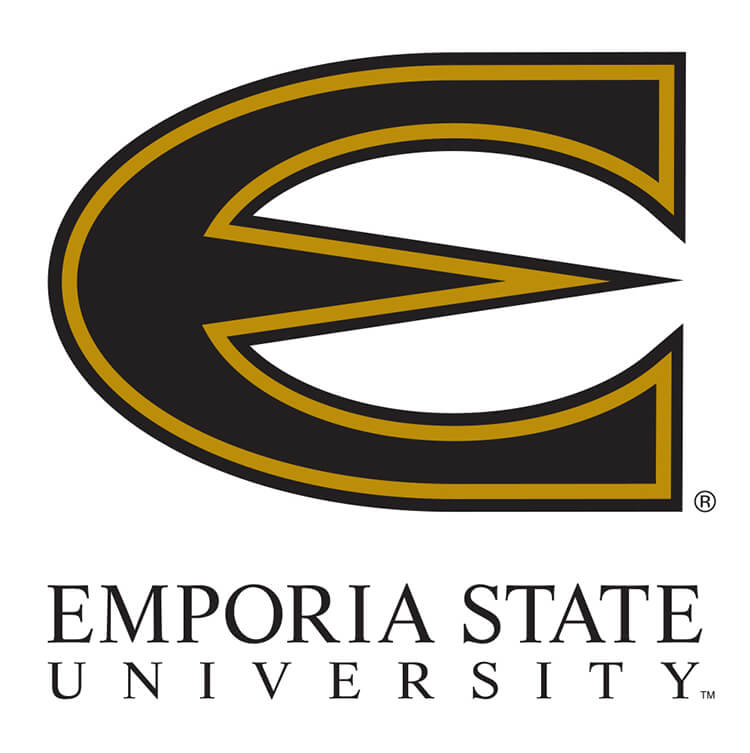 MS in Forensic Science
Emporia State University offers a Master of Science in Forensic Science with a Concentration in Biology through their College of Liberal Arts & Sciences Biological Services Department. The Prerequisite for this program is an undergraduate degree in Forensic Science or the Natural Sciences and preferably some relevant life experience. One of the benefits of this particular program is how customizable it is. Students can easily tailor the coursework to meet their personal academic and career goals, with the appropriate mentorship to be successful. Students in the program will gain hands-on experience using analytical techniques in forensic chemistry, forensic biology, toxicology and trace evidence. They will also learn how to conduct research in their chosen related path with the mentorship of practitioners in the field and faculty members. Another key component of the coursework is learning effective communication styles as they relate to sensitive forensic and legal findings. Students in this program have presented their research in a variety of settings and have shown successful outcomes following graduation.
Program Duration: Varies