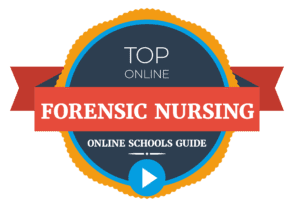 The top online Forensic Nursing programs train nurses in this specialization and prepare them to work with law enforcement and crime investigation. Forensic nursing is one of the fastest-growing nursing subspecialties in today's society. The field allows nurses to expand their knowledge of nursing to a new level.
Forensic nurses may conduct interviews with victims or witnesses and also document evidence from an area where a crime took place. A forensic nurse program at many Colleges and Universities can offer graduate advancement opportunities as well. Graduates will work with crime scene investigators, law enforcement officers, and scientists. Some may be sent to the crime scene itself, or be confined to laboratories or emergency rooms.
---
How We Ranked the Top Online Forensic Nursing Programs
The editors at Online Schools Guide found schools offering online Forensic Nursing programs. Then, based on cost and reputation, we ranked the programs. Below are ten of the top online forensic nursing programs. 
---
1. University of California Riverside

The University of California in Riverside offers a forensic graduate certificate. The Forensic nurse program will instruct students in the abilities to recognize evidence, properly preserve it, and learn how to document and collect data. Students will also learn to treat patients in triage, provide emergency interventions, and receive a comprehensive understanding of policies and procedures when examining sexual assault cases.
The Forensic nursing certificate at UCR provides several specialty areas from which students can choose from. Specialty areas include sexual assault nurse examiner (SANE), crime scene and death investigator, correctional nurse, and psychiatric nurse. Furthermore, experienced professionals teach the classes. They use what they teach every single day in their professional careers.
UCR programs offer both affordability and flexibility in their graduate courses. Other online programs available at UCR include Business, Computer Science and Technology, Education, and Law and Criminal Justice. The main mission of UCR Extension is to offer academic excellence and opportunities for learning that will proceed in the future of all students that attend UCR.
Program Duration: nine to fifteen months, sixteen units, 100% online.
School Location: Riverside, CA
---
2. Cleveland State University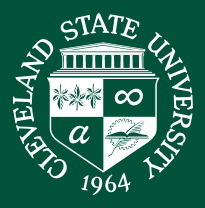 The Forensic nursing track at Cleveland State University either requires the student to be a BSN graduate or have the instructor's permission to pursue the MSN Forensic certificate. Students will learn how to investigate on the civil and criminal levels, including legal matters. Students will also receive in-depth knowledge of the curriculum; covering areas of law, forensic science, law enforcement, mental health, and the health care and judicial systems.
Cleveland State University, founded in 1964, provides a wide range of degrees and certifications. There are several new campuses around the state, including spreading their wings in sunnier locations; such as San Diego and Phoenix. CSU ranks No. 18 in the U.S. among public universities and is the only Ohio University in the top tier of the Brookings list. CSU students and alumni are Vikings and have close to 100 traditions.
Program Duration: Eighteen to twenty-four months or three semesters.
School Location: Cleveland, OH
---
3. DeSales University

DeSales University's MSN in Forensic Nursing is a graduate program that assists students in learning advanced forensic skills. The program incorporates a concentration in investigative services.
The MSN program will cover law and forensic science, health policy and informatics, pathophysiology, and behavioral criminology. Graduates will learn aspects of leadership skills in the planning, organizing, directing, and evaluating of investigative services. Once students graduate, they become eligible to apply for the SANE-A and/or SANE-P certification. The program has accreditation from the Commission on Collegiate Nursing Education (CCNE).
DeSales University provides both full-time and part-time options for continuing education courses. Full-time students of the forensic nurse program may complete the MSN program in two years, while the part-time program may take up to three calendar years. The University opened in 1965 and provides several organizations to participate in and events to attend. Students can check out campus links to find out the top activities going on, whether off-campus or on.
Program Duration: 15 Courses plus Portfolio, 51 credits, 75 Clinical Laboratory Hours, 375 Clinical Practicum Hours.
School Location: Center Valley, PA
---
4. Penn State World Campus
Penn State World Campus offers a 12-credit Undergraduate Certificate in Forensic Nursing. The program provides students with strong foundations in forensic nursing. Courses included in the program are evidence collection and preservation, documentation, the recognition of domestic violence, assault, and stalking, and legal and ethical issues.
To be eligible for the certificate, graduates must have an RN license. PSWC prepares its graduates for the forensic nursing field by providing courses that teach the importance of caring for the victims that have been abused; whether physically, psychologically, or socially. The forensic nurse program also is the mediator that brings the health care system and criminal justice together as one entity.
Penn State World Campus, located in University Park, has educated over 20,000 students for over a century and a half. The school offers more than 150 majors and certificates for both undergraduates and graduates to choose from. The college also provides several scholarship opportunities as well as low tuition rates to most students.
Program Duration: twelve credits
School Location: PA
---
5. Fairleigh Dickinson University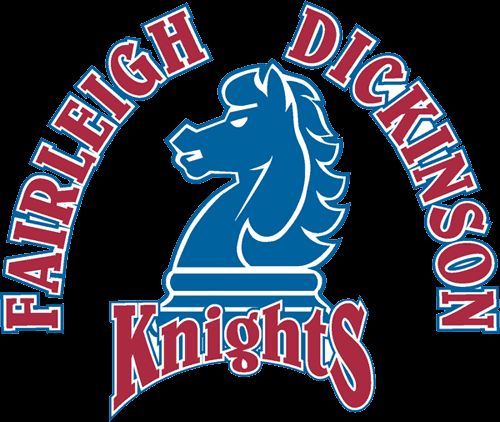 Fairleigh Dickinson University offers graduates of the BSN program, the MSN Adult-Gerontology Forensic Nurse Practitioner option. This concentrated degree focuses on meeting victim needs and applying scientific knowledge to those suffering from traumatic injuries and forms of violence or performing death investigations.
Specializations within the field include domestic violence, child and elder abuse, and emergency trauma. Forensic nursing may involve conducting crime scene investigations or courtroom appearances as part of giving testimony on facts in a case. Courses include crime/victimology; criminological theories; ethics, policies, and justice; and psych bases of criminal behavior.
Founded in Teaneck, the University now has four campuses and offers more than 100 undergraduate and graduate programs. The college provides a low student-to-faculty ratio and was named among the Best Value Colleges in the north by U.S. News & World Report.
Program Summary: MSN programs: 8 tracks to choose from, 30 to 42 credits. Post-MSN programs: 5 tracks, 24 credits.
School Location: Teaneck, NJ
---
6. University of Alabama at Birmingham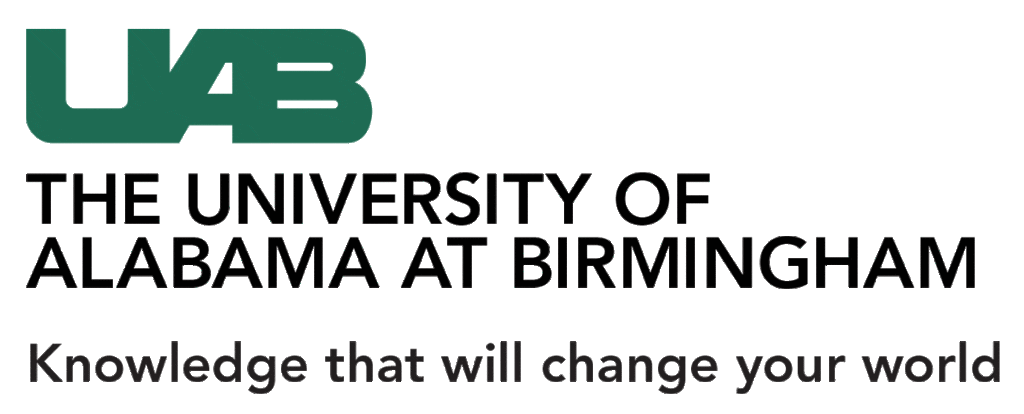 The University of Alabama at Birmingham offers a two-course subspecialty to the MSN degree; the Advanced Forensic Nurse program. This program is designed to prepare nurses in a forensic nursing setting that teaches students to evaluate, diagnose, and manage individuals and families of traumatic events or situations.
Graduates who take the subspecialty courses will participate in planned laboratory and simulation experiences. UAB provides affordable tuition costs to most graduate students. Some scholarship options may be available. Students are required to keep a 3.0 GPA while in the program. However, students with a 3.2 or less may need to complete and submit GRE scores.
UAB was founded on the principles of providing academic success to students of the south. UAB's School of Nursing is among the top-ranked in the nation; offering a wide range of nursing degrees and certifications. UAB has over 170 programs, was named on the top ten list for public universities, and provides education to students from over 100 countries.
Program Duration: less than one year, six credits.
School Location: Birmingham, AL
---
7. Fitchburg State University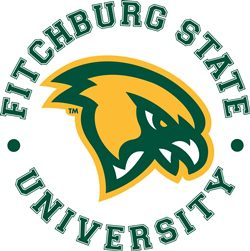 Fitchburg State University's Forensic Graduate certificate is part of their MSN online degree platform. The certificate prepares students going into the field of specialized assault nurse examiners, death investigators, legal nurse consultants, nurse educators, and nurse risk managers.
The Program offers a low student-to-faculty ratio, to encourage individual attention and better interaction between peers and instructors. FSU's forensic nurse program provides flexible scheduling of courses and convenient enrollment times.
FSU holds several accreditations, including the New England Association of Schools and Colleges, the Commission on Collegiate Nursing Education, the International Accreditation Council for Business Education, the Council for Standards in Human Service Education, and the National Council for Accreditation of Teacher Education. Over the course of the history of the school, they have educated over 47,000 students, provided hundreds of scholarships, and impacted the economy by employing over 500 graduates within the town of Fitchburg.
Program Duration: 21 credits
School Location: Fitchburg, MA
---
8. Xavier University

The MSN Forensics Track at Xavier University offers an advanced study of forensic nursing practice. Becoming a forensic nurse can open doors to many career paths in both criminal justice and law/legal matters. The forensic nursing track will prepare the graduate with clinical roles as well, such as becoming a SANE nurse, forensic psychiatric nurse, legal nurse consultant, or a nurse coroner. The courses in the program are equal to ten semester hours. This track is to go along with the 26-credit MSN core courses. Courses in the track will include foundations of forensic nursing, sociology of crime and delinquency, psychosocial legal aspects of forensics, and also interprofessional collaboration.
Xavier University is one of the most affordable Universities in the midwest and offers a ninety-eight success rate of graduates. The college does offer a variety of nursing degrees; however, they do provide programs in business, communication, education, arts, and politics. Known as the Musketeers, their motto is "all for one and one for all." They come together to learn, serve and be successful throughout our changing world.
Program Duration: ten semester hours, less than two years.
School Location: Cincinnati, Ohio
---
9. Duquesne University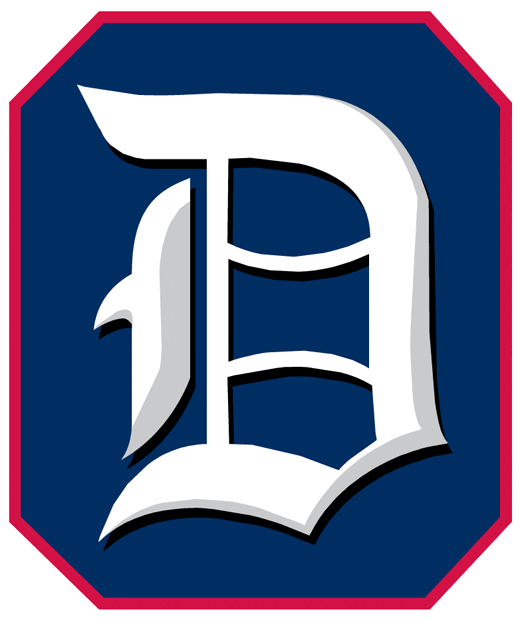 The Online MSN in Forensic Nursing at Duquesne University offers an in-depth program in a wide variety of forensic practices. Graduates of the program will advocate for victims of sexual assault, collect evidence to determine perpetrators, and treat patients who have been victimized physically, emotionally, and sexually.
With easy class course start-up dates, graduates in the forensic nursing program have the opportunity to continue the program while working at the same time. Skills and knowledge obtained while in the MSN in forensic nursing program will increase students' ability to become exceptional nursing leaders in the field. No GRE is required to attend and some tuition discounts may be available. The MSN in forensic nursing prepares students for the SANE certificate.
Duquesne University provides graduates from their top-ranked college. The School of Nursing at DU ranks at number thirty-five among the Best Online Graduate Nursing School Programs by U.S. News & World Report in 2019. DU provides nine schools to study from and has enrolled over 10,000 students.
Program Duration: 36 Credit Hours, 12 Courses
School Location: Pittsburgh, PA
---
10. Aspen University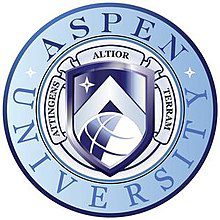 Aspen University's Master of Science in Nursing in Forensic Nursing creates a connection between the healthcare system and legal services. The MSN-FN program at Aspen is CCNE accredited. Additionally, this program assists nurses to comprehend and adjust to new advancements in research and technologies in the forensic nursing field.
With the MSN-FN degree, graduates will receive knowledge of comprehensive forensic nursing, organizational skills necessary for writing reports, taking photos, and collecting evidence, and critical thinking skills. Students can complete the MSN degree program in forensic nursing in less than two academic years. The program also has a low tuition rate and several scholarship options may be available to those eligible.
Aspen University provides a variety of undergraduate and graduate degrees that fit every budget and creates a schedule that focuses on flexibility. The college also provides monthly payment plans with no APR while in school.
Program Duration: 2 years or less. 12 courses plus a final exam.
School Location: Denver, CO
---
How Long Does it Take to Become a Forensic Nurse?
To receive a forensic nurse degree or certificate, the student must have obtained a current RN license and have a passing grade from the NCLEX-RN. Depending on the school, the forensic nurse program will require students to take about six to fifteen courses or around eighteen to forty-two credits to complete the certification.
What are the Steps to Becoming a Forensic Nurse?
To become a forensic nurse, there are just a few small steps to get you on your feet and into a very rewarding and challenging career path. The first thing to know is that some students choose to receive their associate degree in nursing (ADN) while obtaining their RN license. This can help future graduates of the MSN in Forensic nursing with a good foundation in nursing ethics.
Below is a possible career path toward the MSN-FN degree program:
Graduate from high school with a strong background in chemistry, biology, mathematics, anatomy, and physics.
Enroll in a BSN program that illuminates the aspects of forensic work. For instance, taking some courses in law enforcement, criminal justice, forensic science, or healthcare. Choosing a BSN program that has accreditation from CCNE will boost your job prospects for a better career in Forensic nursing.
Passing the NCLEX-RN: This is extremely important. Employers will require that all RNs not only pass their NCLEX-RN, but keep a GPA of a 3.0 to move onward to the MSN in Forensic Nursing. You can find all about the NCLEX-RN and how to study for it on the NCSBN site.
Pursuing the MSN in Forensic Nursing. At last, this stage of the path is when students decide to continue in advanced studies with the master's program. Most college programs will include SANE courses and over forty clinical hours.
---
Where Do Forensic Nurses Work?
Forensic nurses work in hospitals and clinics. But, unlike most RNs, they also work in law enforcement offices, coroner's offices, correctional institutions, law firms, and mental health facilities.
Job Salary in Forensic Nursing
The role of the forensic nurse is more than just a caregiver and crime specialist. Forensic nurses collect data, testify in the court system, act as the go-between the victim and their families, and provide the resources to victims, families, and the community that they serve.
According to Payscale.com, the salary of the forensic nurse is between $59,165 and $88,738 annually. The higher the experience and education level you have earned, the more increase the pay scale.
---
Related: