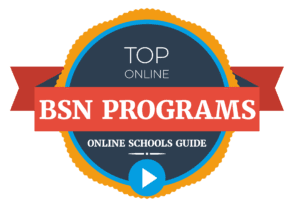 The top online BSN programs are ideal for working RNs interested in earning a higher degree to advance their careers and earning potential.. One of the best online college programs in the nation is the RN to BSN degree program. What makes it the best is that it prepares nurses already in the field. So, working RNs can increase their skills and abilities and become more valuable caregivers for their workplace.
The nursing field is one of the top career paths for young adults and working nurses in the US. According to the Bureau of Labor and Statistics, Registered nurses (RNs) provide and also coordinate patient care. They also educate patients and the public about various health conditions (BLS.gov), and much more.
---
How We Ranked the Online RN to BSN Degree Programs
The editors at Online Schools Guide found schools offering online bachelor's of science in nursing (BSN) degree programs. Then, based on cost and reputation, we ranked the programs.
Starting your career as a nurse takes a strong comprehensive nursing education. So, below are our top 10 Online Bachelors in Nursing.
---
1. University of Massachusetts Amherst
The RN to BSN program at the University of Massachusetts provides a comprehensive program. Additionally, students can complete it in as little as one year for full-time students.
The program consists of the fundamentals of nursing, including knowledge of Cultural Diversity in Health and Illness, treating vulnerable and underserved populations, and also promoting health and wellness in communities. The program takes only 60 credits to graduate but has a Practicum at the end of the course.
The UMass RN to BSN program is for RNs who wish to complete a bachelor's degree in nursing to create a more well-rounded nursing career. This nursing program is one of the best online nursing programs and offers 24-hour access to your classroom and also 24/7 technical support. Flexible class scheduling and also the connection to the comprehensive training and support of the Blackboard Learn system help students achieve success in the RN to BSN program. Tuition costs are also affordable at UMass at Amherst.
---
2. Arizona State University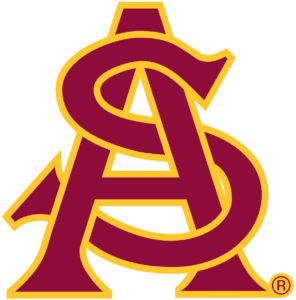 Arizona State University's RN to BSN program offers short seven and half week classes. This program brings innovative learning to nursing students who are working toward a bachelor's degree. Additionally, the program only has ten courses, equaling thirty-nine total credits.
So, students can complete the RN to BSN degree in about fourteen to twenty-four months. Course descriptions include professional nursing theory, writing for healthcare management, health promotion across the lifespan, nursing research, and also evidence translation. The UMass College of Nursing ranks as one of the most innovative colleges by the US News and World Report.
The program is also one of the best online BSN programs nationwide and prepares nurses for the advanced practice curriculum for nurses in graduate school. The UMass graduate program placed at number 35 in the country for its master's programs as ranked by U.S. News & World Report.
---
3. Georgia Southern University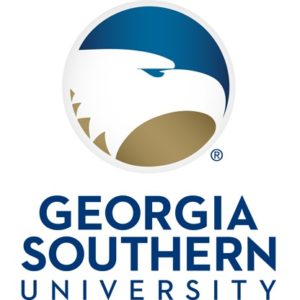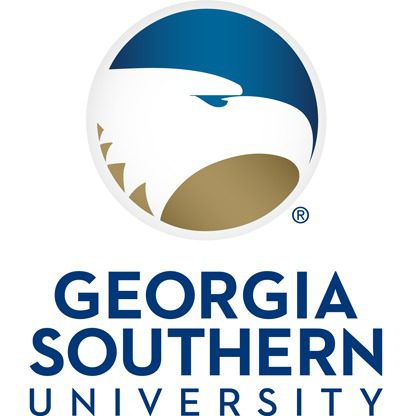 Georgia Southern University's RN to BSN program provides a flexible course that will also help balance work and life. Students have the option to take an accelerated program, which can be completed in less than twelve months. Courses in the program include anatomy and physiology, nutrition and health, and also lifespan. The program only requires eight classes to earn the BSN degree and classes can be worked around your busy professional life.
Georgia Southern University ranks at number eight in the top 10 colleges with the most affordable online bachelor's degrees in nursing by OnlineU. Receiving the RN to BSN degree will help nurses advance in their nursing careers in areas of leadership and specializations.
Nursing degrees through the Waters College of Health Professions at GSU are CCNE accredited and available completely online. As a nursing student in the RN to BSN degree program, scholarship opportunities are available to those eligible to receive them. They include military scholarships for those who apply. GSU is among the best RN to BSN online programs within the southern states.
---
4. Georgia College & State University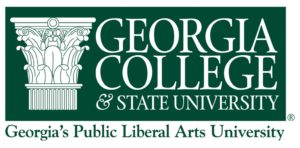 The RN to BSN degree program at the Georgia College & State University offers comprehensive studies in human anatomy and physiology, probability and statistics, and microbiology. The total program is 120 credits and students must obtain and keep a GPA of 2.75 or higher to complete the program, including clinical practices. Clinical courses consist of forty hours of clinical practice experience per course.
The Bachelor of Science in Nursing (BSN) degree is completed in three semesters. GCSU is one of the best rn to bsn online programs nationwide. Students will become nursing leaders in the field through the evidence-based practices learned through the program. Once graduated, students can find clinical leadership positions in a wide range of settings in the healthcare system including areas such as acute, rehabilitation, and community/public health nursing. The rn to bsn program is a great way to prepare advanced nursing practices for the MSN degree as well. Georgia College and State University are one of Georgia's number one public liberal arts universities.
---
5. Drexel University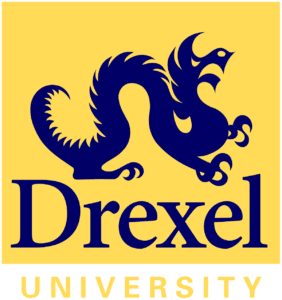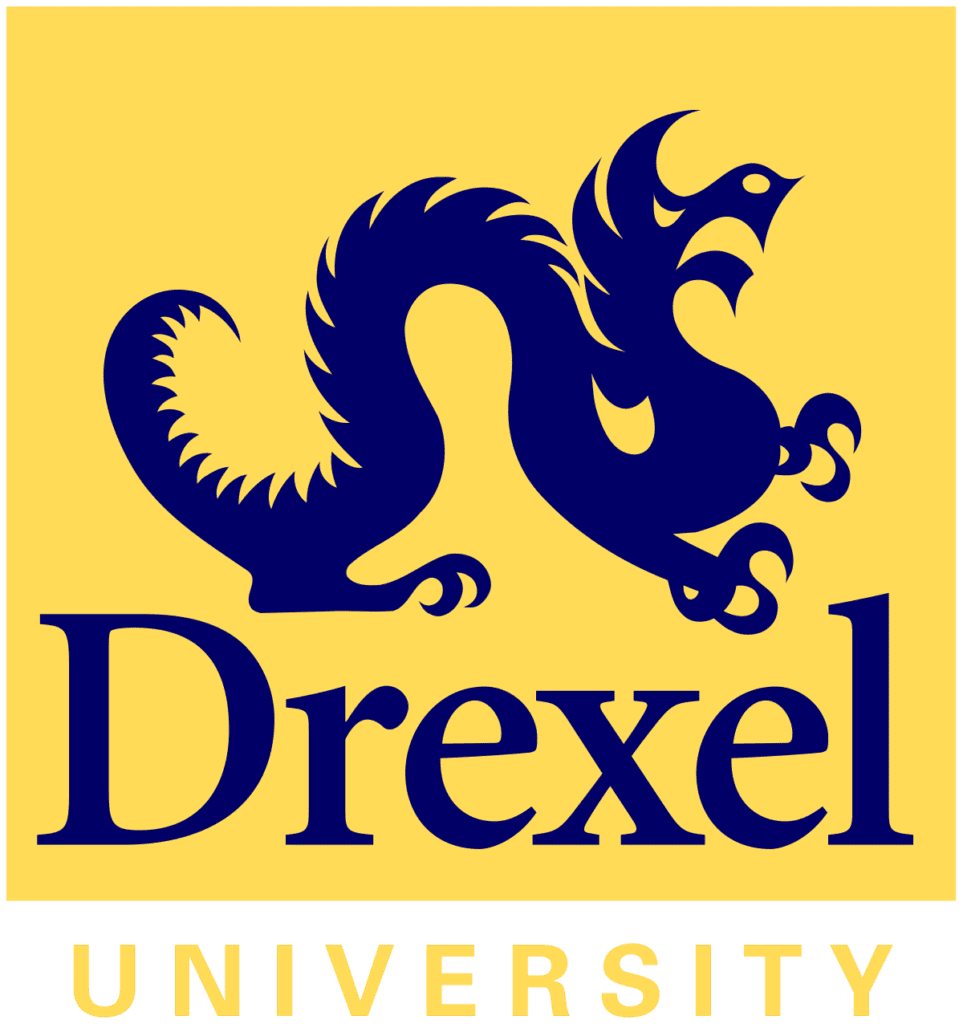 The RN to BSN online program at Drexel University offers students a 180-credit degree that is set up as no other school can offer. The program is full of courses that are taught by professionals in the nursing field and consist of four 10-week quarters per year; as opposed to the two-semester format in the traditional academic year setting.
This allows students to take more classes in the least amount of time. One semester credit is equivalent to 1.5 quarter credits. Transfer credits up to 135 quarter credits (equivalent to 90-semester credits) are accepted from other accredited colleges; grades must equal C or better to be acceptable.
In addition, the RN to BSN program at Drexel University is accredited by the CCNE. This online program is both affordable, convenient, and flexible for all nursing students with busy work schedules. In addition, the program is one of the best online nursing programs in the state. Earning the online RN to BSN degree will allow students to both work and learn the skills needed to build a career with better opportunities. 
---
6. University of Cincinnati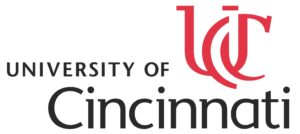 The RN to BSN degree program at the University of Cincinnati offers both flexibility and affordability to each student wanting to continue with their nursing goals. There are nine courses total in the program and each course is only seven weeks in length, with the exception of the 14-week capstone. The nursing program provides six start dates that are easily adjustable; making it one of the best RN to BSN online programs in Cincinnati.
Students have the option of full-time learning (nine months/two semesters) or part-time (three to five semesters). The RN to BSN program is fully accredited by the CCNE and some transfer credits are accepted, making students able to finish the program faster.
To enroll in the program, students must provide transcripts of previous coursework with a GPA of 2.5 or higher, obtain an active RN license from the state they are working in, and complete the application process at UC. The RN to BSN degree will include informatics for professional nurses, gerontological nursing practices, and health issues of vulnerable and marginalized populations. 
---
7. West Virginia University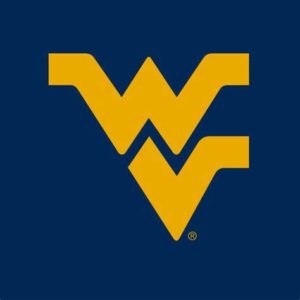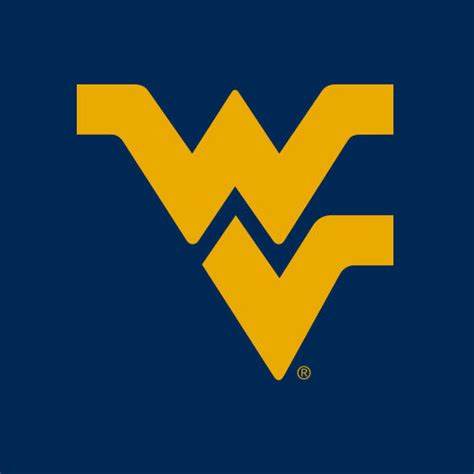 West Virginia University's RN to BSN degree program offers nursing students a chance to finish a two-year program in just a few semesters. The program only requires ten courses and twenty-eight credits.
Some courses in the program will include movies and mental health, generics in health, caring for diabetic patients, and reproductive issues in women. Students in the RN to BSN program at West Virginia University now can obtain in-state tuition costs as an online student, making the tuition even more affordable. For a full-time student, completion of the program takes only three semesters.
Part-time students can finish in about six semesters. To be eligible for the RN to BSN program, students must have a current rn license and have completed at least 30 credits of general courses or take two electives along with the twenty-eight-course requirement. The program is one of the best RN to BSN online programs throughout the nation. 
---
8. Western Carolina University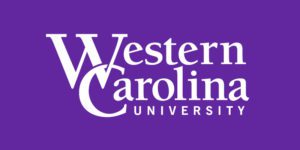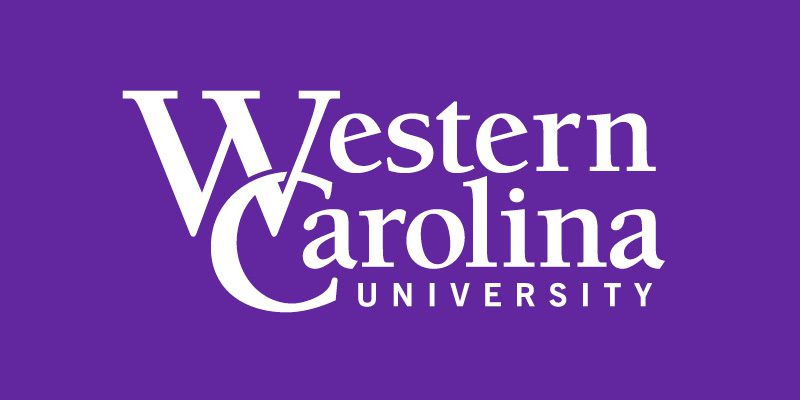 Western Carolina University's RN to BSN program is a fully online program, providing students a way to work while earning a bachelor's degree at their own pace. The program is available twice a year.
Courses include professional transitions in nursing, leadership in nursing, community health, and research. There are twenty-four core credits and six credit hours of upper-division electives in the program; a total of thirty credit hours. In-state tuition makes the nursing program affordable and convenient. This is only available, due to the NC Promise which reduced the cost of tuition for all online students.
WCU's nursing program is one of the best online BSN programs in the state. Nursing students who are interested in the rn to BSN program must hold a 2.5 GPA, complete sixty non-nursing credit hours, passed the NCLEX-RN exam, and have earned an rn license to enroll in the program. The RN to BSN degree program at Western Carolina University offers students to enroll in the program every month during the Spring.
---
9. Florida International University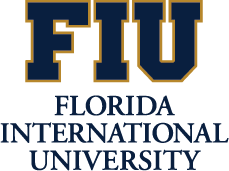 The online RN to BSN program at Florida International University offers students a diversified degree that will enhance the student's knowledge of nursing fundamentals and provide them with a roadmap toward the MSN degree.
Courses in the program include studies on human anatomy, human physiology, nutrition, growth and development, statistics, and also psychology. The RN to BSN degree requirements includes twenty-four nursing core credits and thirty credits of a clinical proficiency evaluation. The total program is 120 credits, with 60 transferable credits from lower-division courses, such as an associate's degree.
Upper-division transfer credits of up to six are accepted. Additionally, students need 30 credits of upper-division courses to enroll in the RN to BSN degree. Only Licensed RNs are to apply. Earning a BSN degree increases career opportunities and expands knowledge and skills in the nursing field. Florida International University is one of the best online nursing programs in the state.
---
10. The Ohio State University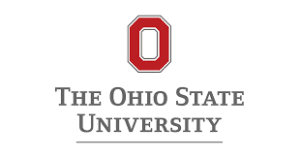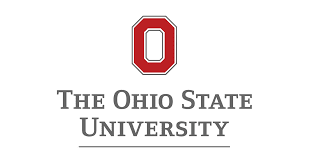 The Ohio State University's RN to BSN program offers nursing students a comprehensive degree that they can also complete in twelve to fifteen months. Courses in the program include Cultural Competence in Healthcare, Global Contexts, Concepts in Community Health Nursing, and also Nursing Leadership & Management.
At least thirty credit hours must be from Ohio State to enroll in the nursing program. The total program is 120 credits. At Ohio State, the BSN path enhances a student's nursing career and also elevates their ability to care for patients. Ohio State's online bachelor's programs rank #1 in the country by U.S. News & World Report. Additionally, OSU'S College of Nursing is known internationally for its level of academic excellence and expertise. The nursing program is one of the best online BSN programs in the nation.
---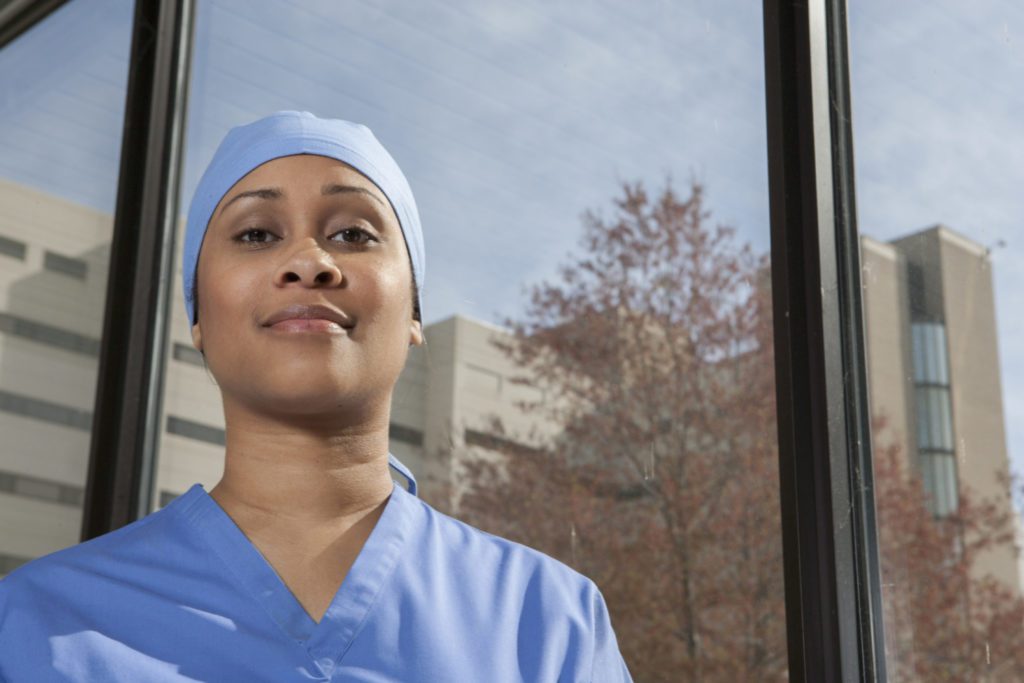 Why Earn a BSN?
Becoming a nurse allows you to connect with the public on a personal level. You are the one noticing the first signs and symptoms of an illness or condition. Observing patients and recording everything you see.
As an RN, you will administer treatments, whether through the use of oral medications or intravenously. Nurses also perform tests or examinations and analyze all their results.
What Do Nurses Do?
Nurses collaborate all their records of patients to doctors who then determine if anything may need to be changed. And finally, nurses serve to educate and offer insight to their patients. For example, they instruct on post-recovery directions that are needed once they are at home.
What is the Job Outlook for Nurses?
The demand for nurses is steadily growing over the past decade. The BLS reports 12 percent job growth for nurses by 2030. This is due to our increasing older population here in the states and throughout the world.
Where Do Nurses Work?
Nurses are much needed in places such as hospitals, medical clinics, outpatient care facilities, and rehabilitation centers. However, nurses can also work one on one with their patients through home health care.
With more people living with conditions at home, they tend to be alone. The rise of Home health nurses has risen over the last few years and has continued to grow each year. Though, there are so many more positions for nurses with an RN to BSN program under their belt. Here are a few common career paths to choose as a BSN graduate:
Operating Room/Perioperative Nurse
Critical Care/ICU Nurse
Emergency Room Nurse
Labor and Delivery Nurse
Medical/Surgical Nurse
Charge Nurse
Case Manager
Home Health Nurse
Hospice Nurse
Oncology Nurse
---
Related: