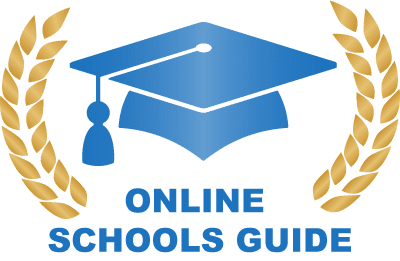 A certified nutrition specialist is an advanced credential that is given by the Board for Certification of Nutrition Specialists to those people who have completed a certified nutrition program to be able to practice nutrition therapy that is based on science and a personalized approach to help people not only optimize their health and manager prevent disease but to improve their overall quality of life. It is the very most advanced certification for practitioners in the personalized nutrition field.
Certified nutritionists are able to have a huge impact on the lives and the health of not only individuals but families and communities as well. The students will receive the knowledge in training to be able to provide expertise in the field of nutrition and dietary science, increasing their own career opportunities within a variety of industries, including health care, business, government, and even education. Certified nutrition specialists can work in a variety of settings, including foodservice industries, hospitals, and other medical facilities, private practices, nursing homes, schools, outpatient clinics, rehabilitation centers, and even in government and social service agencies, according to the United States Bureau of Labor Statistics, the job and career aspects for certified nutrition specialists is set to expand over the next 10 years.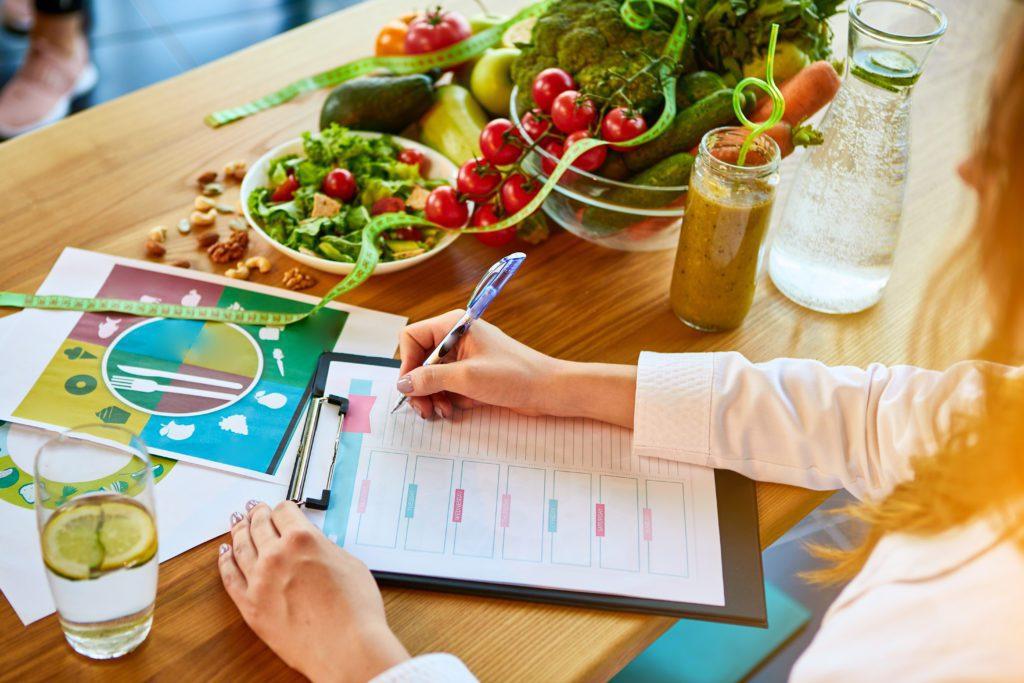 Online Certificate Nutrition
What Can You Do With Online Nutrition Certification?
After completing an online nutrition certification program, graduates can help individuals, families, and even entire communities achieve their health care goals and manage chronic diseases by creating and implementing personalized food and meal plans while recommending the proper herbal and nutritional supplements to go along with their new healthy eating regimen. Certified nutritionists can also help people understand their lab test results and are able to monitor the progress of their clients while providing ongoing feedback and support while their clients try to achieve their nutrition and health goals. Certified nutritionists also play an important role as part of a health care team and can provide nutrition education that is based on scientific evidence as well as the latest research available. They can work with clients who have a variety of health conditions, such as obesity, high blood pressure, high cholesterol, diabetes, and more.
What Nutrition Certification Is Accredited?
There are several nutrition certification programs that are accredited and trusted by thousands of health and fitness professionals throughout the world. The top nutrition certification programs are designed to master the science of nutrition as well as ways for graduates to assist clients in changing their behavior so that they can achieve sustainable results. These credentials will allow graduates with nutrition certification programs to work in a variety of areas, including in the dietary and fitness industries. Online programs offer students textbooks along with online videos and classes, exams, and worksheets as part of their certification process so that they can learn all the basics of nutrition science as well as coaching techniques in a concise and easy-to-follow online format.
The best online certification and nutrition programs as of 2022 are the precision nutritional level 1 certification, which is deemed to be the best one overall. Students will learn how to create healthy diet plans for the people they work with or within the food certification industry at places like schools and hospitals. People who want to work as a certified nutrition coach can do so with the best basic certification, which is the National Academy of Sports Medicine (NASM) Certified Nutrition Coach program. Students can also get certified as sports nutrition specialists as well as fitness nutrition specialists and dietitians.
Is Being A Nutritionist Worth It?
Many students start out their education and the dietetics and nutrition field by obtaining an associate degree which will prepare them for an array of entry-level jobs in the nutrition field. According to the United States Bureau of Labor Statistics, jobs for dietitians and nutritionists are expected to increase by 11 percent between the years 2020 and 2030.
Obtaining a certification in nutrition will help students feel more confident in their ability to help future clients in reaching their own fitness and dietary goals or to advance their careers in the food service industry. Students will gain new information and facts as well as learn new strategies and methods to create optimum dietary plans for clients or within their current job positions as dietitians at hospitals, schools, restaurants, and other industries. The United States is experiencing a rise in an aging population which will need proper dietary plans set up for them as they get older and experience increasing health issues. These are just some of the many reasons why becoming a nutritionist is worth it as well as the pay since nutritionists can make an average salary of around $62,000 per year.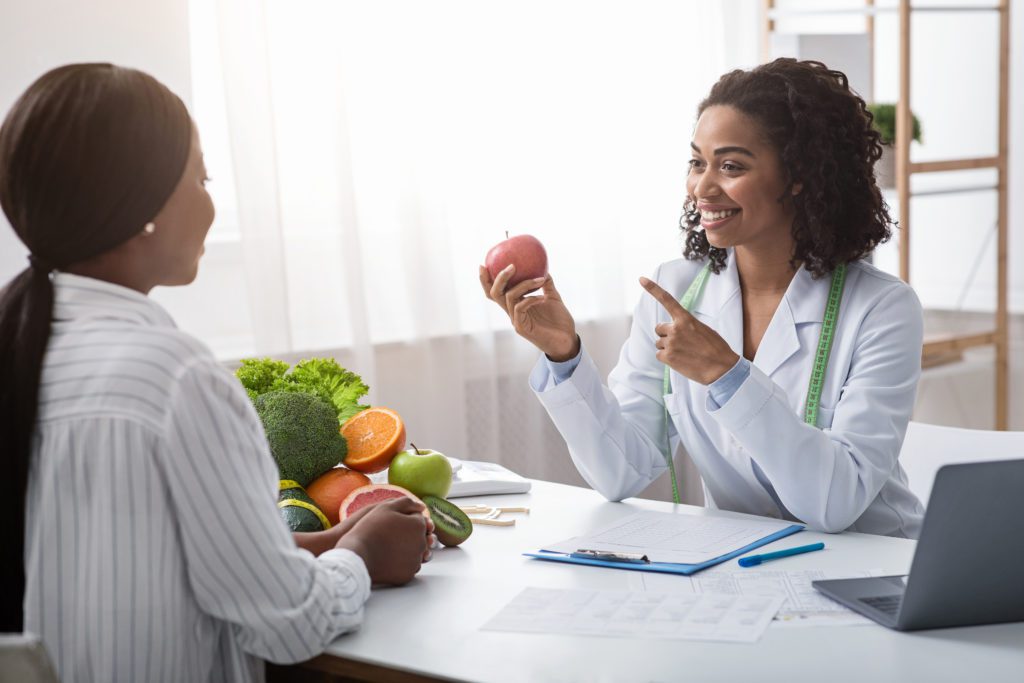 Online Associates in Nutrition
What Is A Nutrition Associate?
A Nutrition Health Associates (NHAs) are people who are trained in the food and nutrition fields. Students with an associate degree in nutrition program gain knowledge to become community health workers with the latest science, nutrition, and food knowledge. Graduates are an important part of the healthcare and food service management teams and a nutrition health associate will work directly under the supervision of a registered dietitian nutritionist or other types of health practitioner with clients in their homes as well as in community or medical settings. Nutrition health associates work in a support role to the registered dietitian nutritionist but play a key role on the food and nutrition health team. Graduates with an associate degree in nutrition will be able to assess social factors that affect the health of people and then support that person's progress towards achieving optimum health and wellness while assisting them with health care education and navigation through services that are available. Nutrition health associates also collect data to assist with the screening process for people, which includes assessing the individual's home environment as well as their activity level, current weight, and their blood glucose level. The nutrition health assistant will provide assistance for clients to read and interpret food labels as well as assist clients with selecting healthy foods, the preparation of those foods, and ensuring they have access to those foods.
What Can You Do With An Associate Degree In Nutrition?
Graduates with their associate degree in nutrition can work in clinics, wellness centers, fitness centers, hospitals, school systems, and government health agencies. Graduates will be eligible for entry-level positions and can work to become food technologists, nutrition assistants, and even weight-loss counselors. Dietary technicians and assistants make around $13.66 per hour as their median salary, which averages out to be a little over $28,000 per year. According to the United States Bureau of Labor Statistics, the job outlook for Nutrition health assistance is set to increase by 8% from 2019 to 2029. Graduates will obtain skills in being able to read and listen to nutrition clients and will be able to increase their speaking skills as well as their critical thinking skills. They can obtain professional certifications through organizations such as the Commission on Dietetic registration to further advance their careers or continue their education to obtain a bachelor's degree in health and nutrition.
Are Nutritionists In High Demand?
Cording to the latest data from the United States Bureau of Labor Statistics, nutritionist jobs are currently in high demand, and job prospects for nutritionists as well as dietitians are set to grow at a faster than average rate over the next several years. This is due to the fact that more people are realizing the connection between the food they eat and their health status and want to move toward a more healthy lifestyle. The healthcare field is also moving towards preventative health care in a variety of different clinical settings which requires nutritionists and dietitians to oversee meal planning for individuals as well as larger groups of people, such as several patients in a nursing home setting or students at a school. A great education in nutrition and dietetics can begin with a student obtaining an associate degree in nutrition since it will prepare the student for entry-level jobs in which they can use the skills and knowledge they obtain during their online classes to begin their careers in nutrition and dietetics or advance their career.
Is Being A Nutritionist Worth It?
Obtaining an associate degree in nutrition is definitely worth the time and effort because it will open up an array of job opportunities for graduates with this type of degree. Students will obtain the knowledge and skills to work in a variety of different positions, including food technologist, nutrition health assistant, nutrition care assistant, weight loss counselor, dietary aide, dietary clerk, pediatric dietetic technician, and dietary assistant. A student with this type of degree can also continue their education to obtain a Bachelor of Science degree in nutrition and can become a certified dietitian or certified nutritionist to work in a multitude of different career positions. This is a growing field and graduates with an associate degree in nutrition will have job security and stability. Graduates can earn around 30,000 to $50,000 per year depending on what career path they take.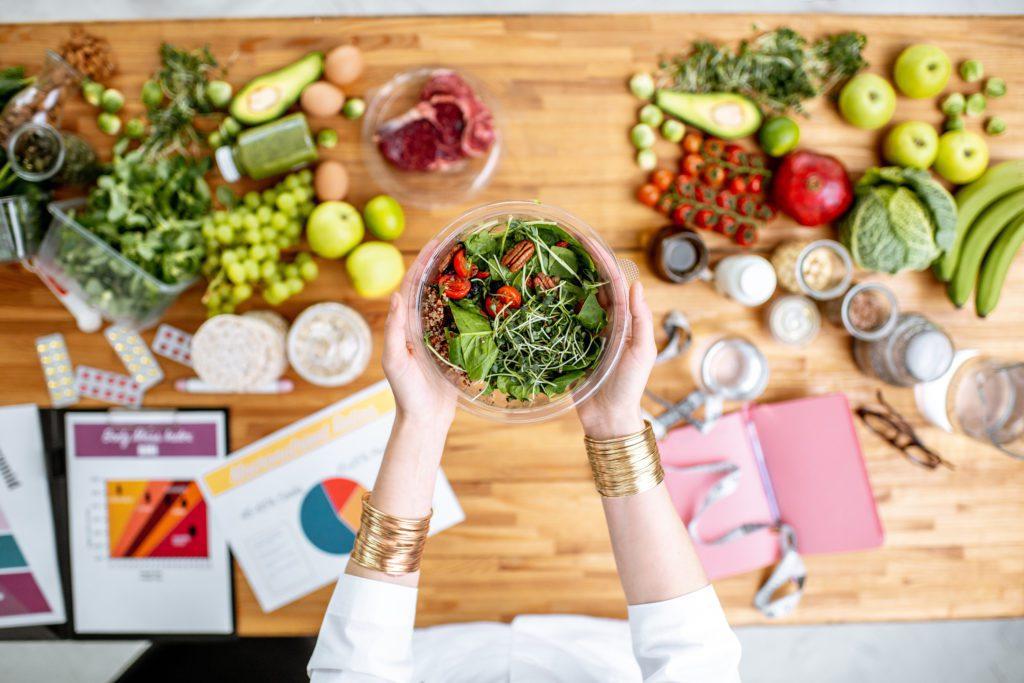 Online Bachelors Nutrition
What Can You Do With A Bachelor's In Food And Nutrition?
With a bachelor's degree in food and nutrition, graduates will have a variety of career paths to choose from in both the public and private sectors. Graduates can continue their education by earning their master's degree in food and nutrition or even continue on to doctoral programs. Graduates who want to begin their careers immediately or advance in their current careers can do so right away after receiving their bachelor's degree in food and nutrition. They can also opt for similar degrees, such as exercise science, pediatric nutritionist, food safety auditor, or sports nutritionist programs. These types of nutrition degrees can fit with a variety of students' interests in their individual goals when it comes to nutrition and dietetics. Students can obtain their bachelor's degree online while still working in their current full-time or part-time jobs or while raising a family and tending to other obligations in their lives since they can work at their own pace at any hour of the day or night that is convenient for them and their schedules.
What Is The Highest-Paying Nutrition Job?
According to the U.S. Bureau of Labor Statistics, the job opportunities for nutritionists have increased by about 21 percent over the past decade and the field is still growing at a predicted rate of eight percent over the next decade, which is higher than most other occupations. This continued job growth rate has been credited to the concern about the rising rate of obesity and illnesses associated with obesity, such as heart disease, diabetes, and high blood pressure. There is also an increased need for nutritionists and dietitians to work with geriatric patients in medical facilities, including nursing homes since the United States is experiencing a rise in the aging population. There are also trends toward more people wanting to eat locally grown and organic foods that have not been genetically modified or sprayed with chemicals. Graduates that work as a dietitian can make around $64,000 a year, while health educators can bring in around $65,000 a year and sports nutritionists can earn a median salary of around $53,000 per year.
How Many Years Does It Take To Get A Bachelor's In Nutrition?
It will normally take students three to four years to earn their bachelor's degree in nutrition, but because of online and hybrid programs that are now available, students can condense that time down to 18 months to two years in accelerated programs. By taking most of their classes, or all of their classes, fully online, students can have the flexibility they need to continue working in their current job positions while advancing their careers or studying to start a new career in the health, nutrition, and food industries. Students that obtain their bachelor's degree in nutrition can take several certification programs and exams to earn certificates in specialized areas of food and nutrition, such as sports nutritionists, clinical dieticians, and health and wellness managers.
Is Nutrition a BA or BS?
Bachelor's degrees in nutrition are considered to be Bachelor of Science degrees and will provide students with nutrition-based information to allow them to work as nutritionists or dietitians to help others throughout their careers become more food secure and healthy. Nutritionists, dieticians, and other similar professionals work to overcome nutrition-based issues for clients and individuals as well as communities of people to help them with current health issues or prevent future health issues through proper diet and healthy eating and exercise habits. Graduates with a bachelor's degree in nutritional science will be entering a growing field that will allow them to have a positive impact on numerous lives over the course of their careers. Graduates can work as certified nutritionists or certified dietitians as well as public health workers or even sports medicine professionals. There is a variety of flexible and affordable online bachelor's degree in nutrition options, so students can meet their personal professional obligations while completing the required coursework they need for their degree. Full-time students can obtain their bachelor's degree in nutrition within three to four years and possibly even less time in an accelerated program. Graduates can work in positions as health and wellness managers, sports nutritionists, clinical dietitians, market researchers, nutritionists, dietitians, or even food scientists. The field of nutrition is rewarding in the fact that graduates can help others achieve health and diet goals that will improve their quality of life and they can earn a decent income in this growing field.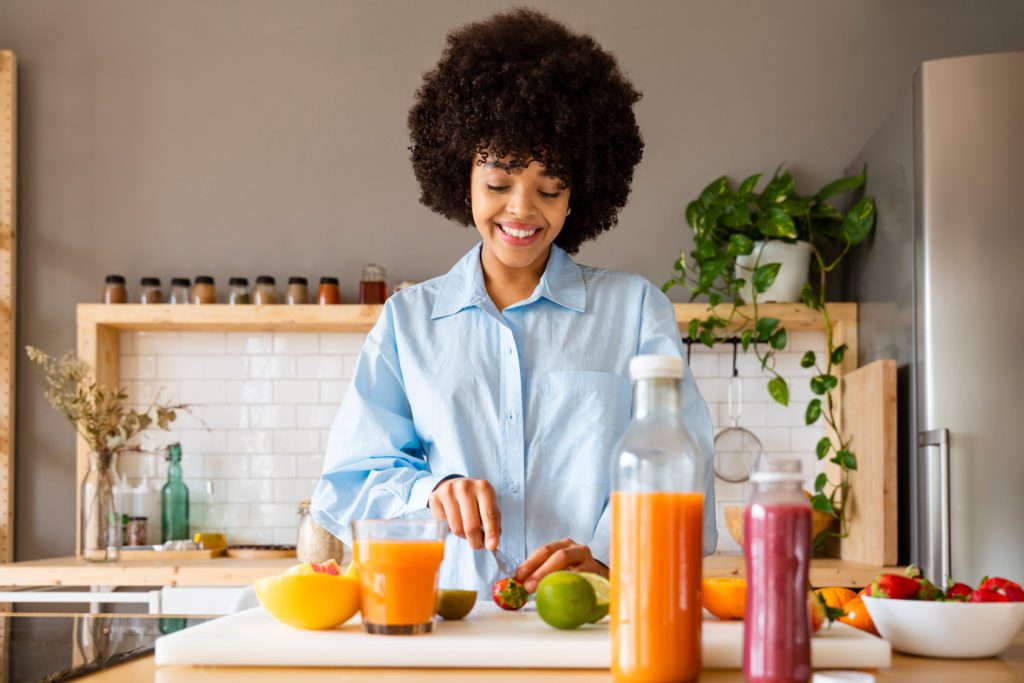 Online Masters in Nutrition
Is a Master's Degree In Nutrition Worth It?
A Master of Science degree in nutrition is definitely worth it since the field of nutrition is growing rapidly and the United States Bureau of Labor Statistics estimates that it will continue to grow by eight percent per year over the next decade.
Nutritionists play a very important role in the healthcare industry because of their specialized knowledge when it comes to nutrition, the assessment of patients, and biochemistry. They are able to help clients and patients manage and treat a variety of illnesses as well as prevent illness from occurring. Nutritionists work hard to improve the health and well-being in a holistic manner of their clients or patients if they work in a health care setting. A Master of Science in nutrition degree can be completed fully online and graduates can also take licensing exams for certificates as clinical nutritionists, clinical dieticians, and an array of other nutrition-related certificate programs and exams.
Graduates with a Master of Science degree in nutrition can work in a variety of careers, such as community health educators, certified nutrition specialists, exercise physiologists, nutrition educators, and nutrition industry consultants. The opportunities are endless and according to the United States Bureau of Labor Statistics, a master's degree in nutrition can increase graduates' earning potential by 20 percent. The median salary for a graduate with a master's degree in nutrition is around $78,000 per year and the unemployment rate is less than two percent, which means that students will not have a problem finding a lucrative position upon graduation.
What Can I Do With A Master Of Science In Nutrition Degree?
Since a master's degree in nutrition is an advanced degree program from a higher learning institution that will teach students the skills and knowledge they need for a job as a certified nutritionist, dietitian, or some other related career, graduates will be qualified for an array of job opportunities within the nutrition field. Graduates can work in the food industry, in the field of nutrition or dietetics, or even in exercise physiology and psychology to be able to help others in achieving their health and wellness goals and prevent people from suffering unnecessary illnesses by changing the way they eat food. Graduates can secure positions within a variety of different areas in the nutrition arena, including public health or even animal nutrition.
How Many Years Does It Take To Earn a Master's of Science in Nutrition?
For students who enroll in an accelerated Master of Science in Nutrition degree program, they can earn their degree in about one year, while traditional students will take about 23 to 24 months to obtain their degrees. Many Master of Science in Nutrition degree programs can be completed fully online, which means students get to work at their own pace and can get their degree even sooner if it fits in with their schedules. An online program offers a tremendous amount of flexibility for students, especially for students who work full-time or part-time jobs, or raising a family, or are already working in the nutrition field and simply want to advance their careers by obtaining their Master of Science degree in nutrition.
What Is a Master's In Nutrition Called?
A master's in nutrition degree is called a Master of Science in Nutrition degree and will allow students to learn the skills and knowledge necessary to garner jobs in the nutrition, diet, and health and wellness industries upon graduation. Students with a master's degree in nutrition can obtain certifications in specific areas, such as sports medicine, clinical dietitian, or clinical nutritionist. Graduates will become experts when it comes to food and diet and will be able to help patients and other individuals maintain a good health status while preventing or treating health conditions that they currently have or could have in the future. Graduates with a master's degree in nutrition can work in a variety of careers, such as exercise physiologist, nutrition educators, animal nutrition educators, public health advocates, health and wellness coaches, and in a variety of other career paths. Graduates can make a very lucrative income at around $88,000 or more per year and can even secure a six-figure annual income after becoming certified in specific areas of the nutrition and food field by taking certificate programs and passing certain examinations.
Related:
What Can I Do With a Health Science Bachelor's Degree?
Top 10 Health Science Bachelor's Degrees Online Schools
Top 10 Health Science Master's Degrees Online
Healthcare Administration Degrees Guide